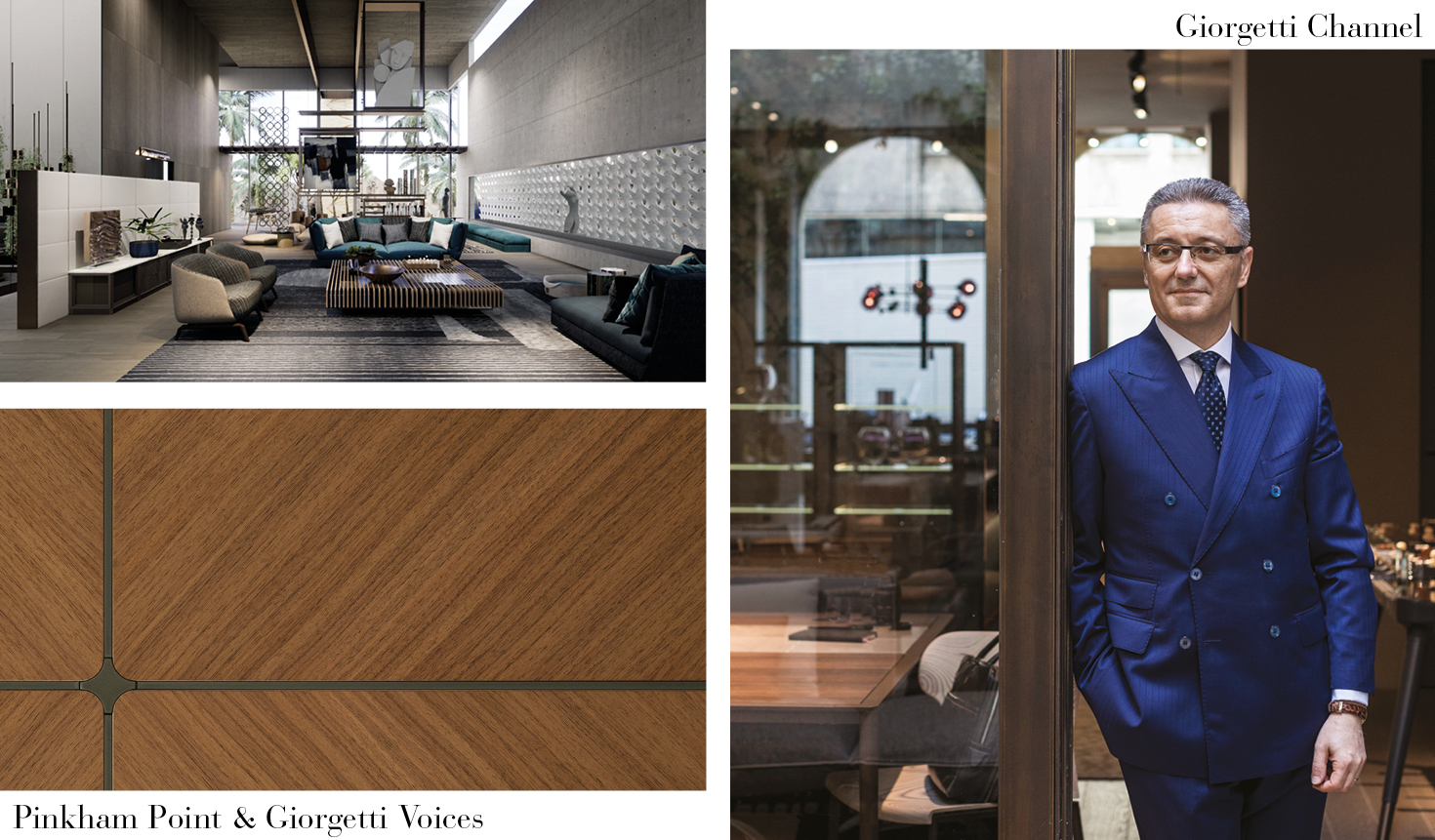 Creativity has never stopped in via Manzoni 20 in Meda. The Giorgetti 2020 collection was shown in Pinkham Point, an anthology set in a virtual home inspired by the monumentality of modernist architecture. The movie and the Voices videos – telling about products, processes and spaces with the voices of the protagonists – are available on Giorgetti Channel, a new digital broadcast launched in June to convey emotions, values and uniqueness of the brand with a project bringing together art and technology.

In addition to those with the new designers Setsu & Shinobu Ito, Adam D. Tihany, Virginia Harper and Roberto Cambi, 2020 saw important collaborations with partners sharing the same origins, the same attention to detail and the same artistic sensitivity: Cortesi Gallery, an art gallery specialising in European artistic movements from the 1960's to the present, and the Maison René Caovilla, pride of the footwear manufacturing of the Brenta Riviera.

Distribution remains a very important asset for Giorgetti, even more in this peculiar year with digital acquiring a bigger weight. Giorgetti Atelier in Milano totally renovated, new stores in New Delhi, Johannesburg and London and new Headquarters for Giorgetti USA at The Centrale, in the heart of Manhattan. This model apartment is a project too, together with many others such as 6 Courtlandt Place, Giorgetti Houston and the Milanese showroom of Signature Kitchen Suites by Battaglia, a company specialised in high end contract part of the Group since 2018.

2020 gave us the opportunity to go beyond our usual thoughts and habits, prompting us to be more creative when we think about the future.