"Made in Italy history and traditions are based on age-old expertise, manual dexterity and digital innovation." Antonio Calabrò

To commemorate its 120th anniversary, Giorgetti presents Object to Project. Giorgetti Design since 1898, is an exquisite volume curated by Francesca Molteni and Cristiana Colli, and published by Mondadori Electa (pp. 232, languages English and Italian). Interweaving erudite reflections and emotive images, it illustrates the history of the brand and Made in Italy style with unprecedented vision. Rather than an introspective look at the company, the narrative mainly offers the observations and recollections of outside eyewitnesses.
Sub-divided into eight chapters, each corresponding to a key word, this publication shares the history and philosophy of the brand with its readers. Based on these keywords, we have created a virtual divertissement exploring the essential concepts of the book.
Discover more

01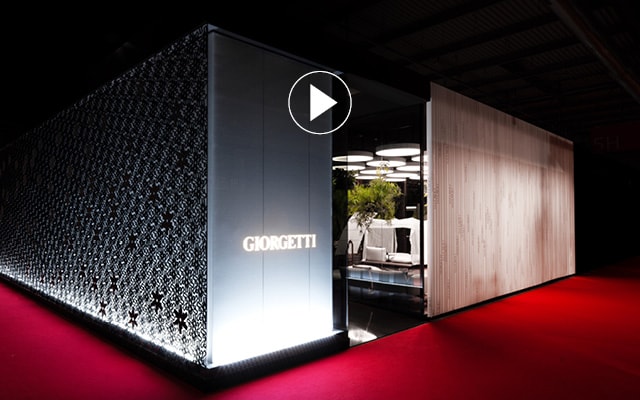 GIORGETTI AT THE SALONE DEL MOBILE. MILANO 2018

Giorgetti, with its 120 year history, played a leading role at Salone del Mobile 2018. With its interior décor furnishings and accessories collections, Giorgetti designed and structured the area even more comprehensively. The superb quality of the raw materials used and detailed stylish innovation create timeless furnishings which fit seamlessly into any type of ambience. Iconic designs and original pieces were at the forefront of a large exhibition space at Rho Fiera. With its unique interior design approach, the Company demonstrated its ability to interpret the demands of a contemporary lifestyle, without sacrificing the unique heritage on which its reputation is founded. The most prestigious names in contemporary design have returned to create the latest products. In Giorgetti they have found the ideal partner to give shape to superb design, intertwining creativity, function and quality. Carlo Colombo, Ludovica + Roberto Palomba, Umberto Asnago, together with Roberto Lazzeroni and m2atelier all played a key role in Salone del Mobile, Milan, 2018. Kitchen design, with architectural features and finishes has now become part of Giorgetti's vision: The GK.03 has evolved from two previous projects, with Giorgetti renewing its mission to construct a complete interior design project.

In contrast to the Stand's architectural area, representing Giorgetti's lifestyle vision, a gallery, conceived as a museum, showcased a piece of furniture specially designed by the architect Chi Wing Lo to commemorate the Company's 120th anniversary, alongside two of the Company's iconic pieces, re-worked for the occasion: the Dry armchair by Massimo Morozzi and 50250 folding chair by Adriano and Paolo Suman. Two visionary designs that dovetail a sculptural approach with technological innovation.

02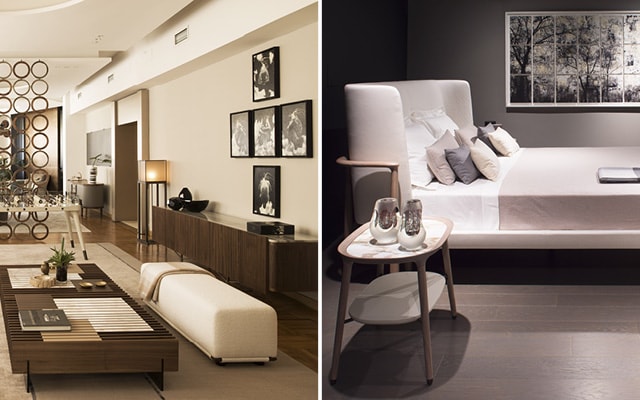 SALONE DEL MOBILE. MILANO 2018 - ATELIER AND STORE

Away from the vibrant intensity of the trade fair, the Company presented the living spaces of the future, in the Giorgetti Atelier, via Serbelloni 14 and store at via Durini 5, Milan. These locations have become a preferred setting in which to present Giorgetti's signature lifestyle brand. The rooms, furnished with pieces from the collections, define a framework which contrasts design, style and architecture to reveal the brand's potential. A selection of designs are displayed in the Atelier, showcasing the latest additions for 2018 alongside iconic pieces including a configuration of the Apsara outdoor system. A new layout of the GK.02 kitchen is in-store and the window display facing via Durini features pieces by Carlo Colombo.

03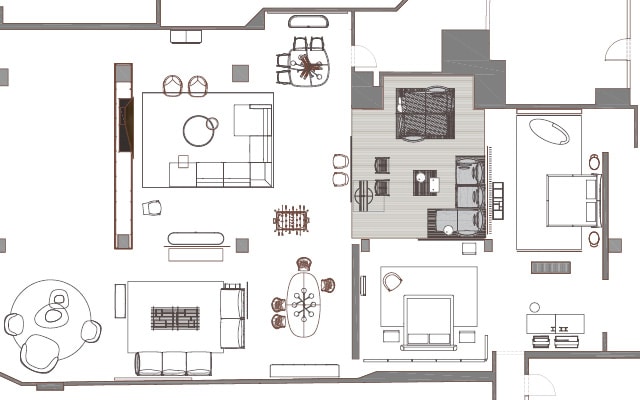 NEW COLLECTIONS, AT DDC IN NEW YORK

Giorgetti presents new collections, launched in April at Salone del Mobile, Milan, at ICFF 2018, New York, the most prestigious interior design and architecture event in North America. With an installation specially devised for the DDC Design Post concept store, Giorgetti attracts architects and enthusiasts of the finest Italian design offering them an exclusive experience, where understated elegance and contemporary dynamism converge to illustrate the brand's signature lifestyle concept. In this prestigious location overlooking Madison Avenue, the Company looks forward to New York design week with a cocktail party scheduled for 18 May. Spanning elite and design culture, this is a unique opportunity to gain an insight into the latest products.

These thrilling new collections, including the All Around and Galet armchairs and chaise longue designed by Ludovica+Roberto Palomba, Alexa Chair and Disegual table by Umberto Asnago, and sophisticated elegance of the Art Nouveau-inspired Charlotte cabinets by Carlo Colombo, are integrated with Giorgetti's best-seller lines. Neutral tones typical of the brand find new rhythm in unprecedented combinations of warm orange and brick red shades, which rejuvenate natural wood grain and bring marble right up to date. Handmade carpets and an exquisite gym set from the Giorgetti Atmosphere division complement the ambience.

DDC Design Post
181 Madison Avenue
@34th Street NY

04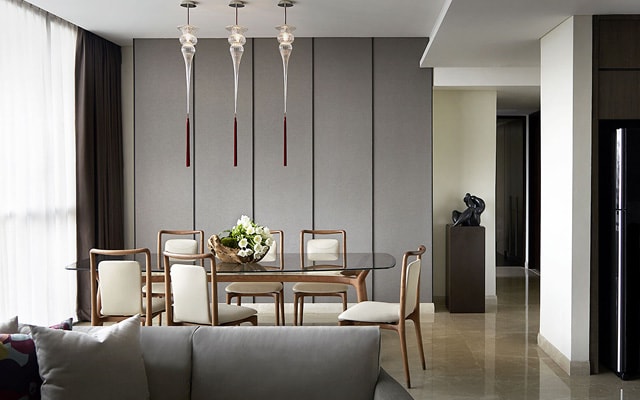 CASA DOMAINE SHOW FLAT, JAKARTA

Giorgetti has furnished a show flat at the prestigious residential complex Casa Domaine, two towers in the heart of Jakarta's central business district, constructed by three major developers: Lyman Group, Kerry Group (Hong Kong) and Salim Group, and designed by the noted SCDA studio, Singapore. Adjacent to the Shangri-La Hotel and Shangri-La Residences, Casa Domaine has world-class facilities including a spa, rooftop terrace, swimming pool, jogging path and yoga room.

The luxurious apartment was created in partnership with Giorgetti Atelier, Jakarta and presented to the public in February 2018. An interior design project that includes the Fabula sofa and Origami cabinet in the living room, the Memos table combined with the Ibla chair in the dining room, a studio and two bedrooms, taking advantage of Giorgetti's latest collections, integrating interior architecture and furnishings, and offering a total design concept for the home.

05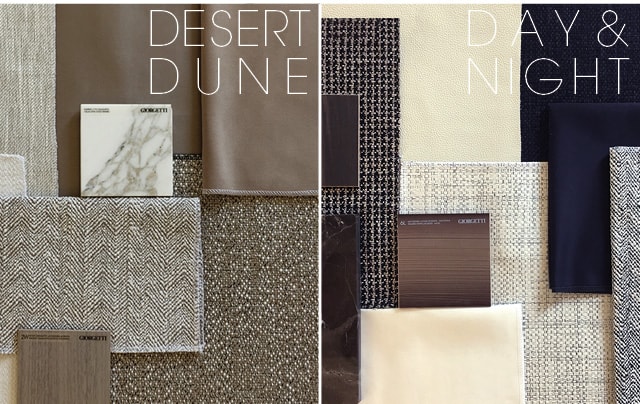 GIORGETTI MOODBOARD: DAY & NIGHT AND DESERT DUNE

A collection designed to inspire and add style to your project. Giorgetti has created six moodboards especially for the world of interiors, blending colour palettes and textures to create the right atmosphere in each ambience.

Latest designs: Desert Dune is a foray into an arid world, where the light sand shades of the upholstery are mellowed by natural wood and marble. When it comes to design, elegance is tone on tone: sand, clay, marron glacé, stone.

In sharp contrast, for the Day & Night concept, optical white creates a dialogue of "opposite but complementary" design, with darker shades, such as midnight blue or the deep black of Portoro marble; since white should only be used on larger surfaces if combined with other colours and shapes. As Le Corbusier noted "To come alive, white needs to be surrounded by an immense amount of colour".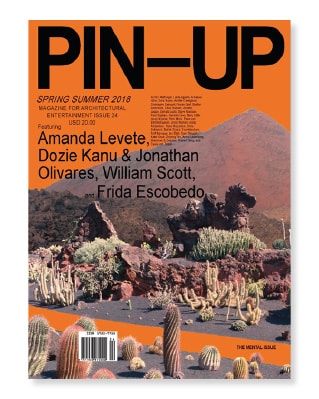 PIN-UP - Usa - April 2018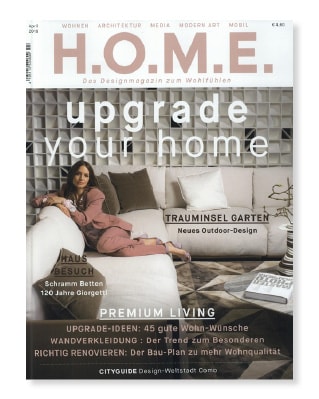 H.O.M.E. - Germany - April 2018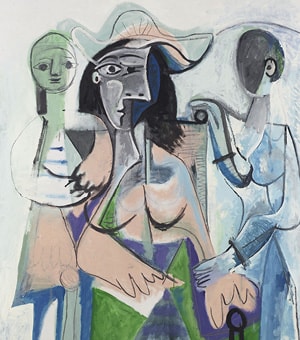 IMPRESSIONISM AND AVANT-GARDE, FROM THE USA
Until 2 September 2018
www.palazzorealemilano.it
50 masterpieces by famous impressionists including Renoir, Monet, Cézanne and Matisse, together with surrealist artists Dalì and Mirò, Picasso and Klee, were exhibited at the Palazzo Reale. The works of art, from the Philadelphia Museum of Art, one of the largest and prestigious museums in the United States, gave visitors the opportunity to experience a small part of America, via Pennsylvania's most important collection, and explore modern and experimental European works of the nineteenth and twentieth centuries.
© Pablo Picasso Woman and Children, 1961 Oil on canvas, 146 x 113.7 cm Philadelphia Museum of Art, Donated by Mrs. John Wintersteen, 1964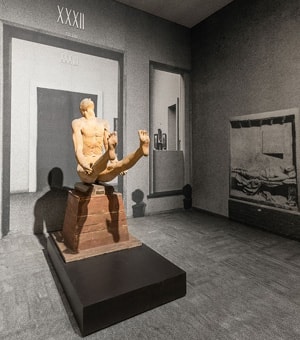 ITALY 1918 - 1943
Until 25 June 2018
www.fondazioneprada.org
"Post Zang Tumb Tuuum Exhibition. Art Life Politics: Italy 1918 - 1943", hosted by Fondazione Prada, immerses visitors in the historical-artistic situation between the two world wars, through historical documents and photographs conserved in museums, libraries and private collections. The exhibition recreates 20 original display areas, reconstructed to scale, containing hundreds of works by numerous artists belonging to various movements, such as Futurism, Italian Novecento and Abstract art.
© View of the exhibition "Post Zang Tumb Tuuum. Art Life Politics: Italy 1918-1943 ", 18 February-25 June 2018, Fondazione Prada, Milan. Courtesy of Fondazione Prada
GIORGETTI S.P.A.
Via Manzoni 20, Meda 20821 (MB) - Italy
PRIVACY NOTICE
This message and its attachments contain information for the named person's use only. This e-mail is confidential and is legally protected by the law 2016/679 "GDPR". Reading, copying or any other unauthorised use or any other action deriving from the knowledge of this information are strictly forbidden. If you receive this correspondence in error you are kindly requested to notify the sender immediately to the above mentioned numbers and to delete the message.I confirm herewith the free subscription to the Mailing list "Newsletter" of Giorgetti Spa and I authorize the personal data treatment in accordance with EU law nr. n. 2016/679. To cancel to the Mailing list please send an e-mail to the address giorgetti_news@giorgetti.eu writing "Cancellation Mailing list".