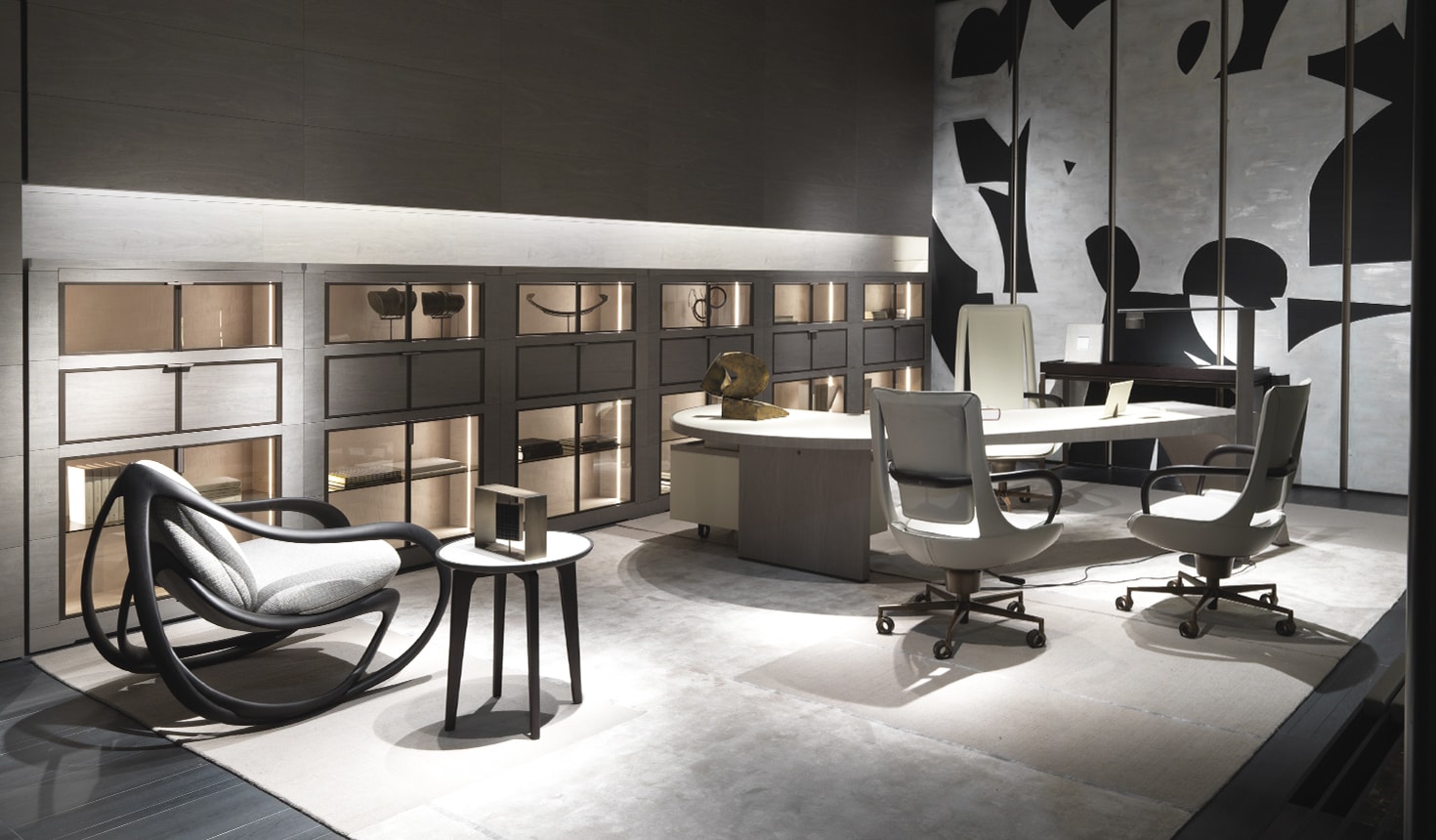 To mark its 120th anniversary, Giorgetti is celebrating this important occasion at Salone del Mobile 2018 with exceptional designs that tell the story of the brand.
Decade after decade, the company's refined, Made in Italy manufacturing know-how and its exceptional capacity for innovation create the Giorgetti lifestyle experience. From new products to the evolution of the Kitchen model, Giorgetti presents also two visionary re-editions of the Matrix division from the eighties, and a special piece of furniture to celebrate the 120th anniversary.
Past and present come together to illustrate the most intriguing interior design experience. The versatility of each collection is a journey through time: each product has its own identity; each piece can stand on its own or be part of a harmonious dialogue with Giorgetti's many designs: pieces of furniture are the starting point for outlining the space and putting the individual at the centre of the home environment.