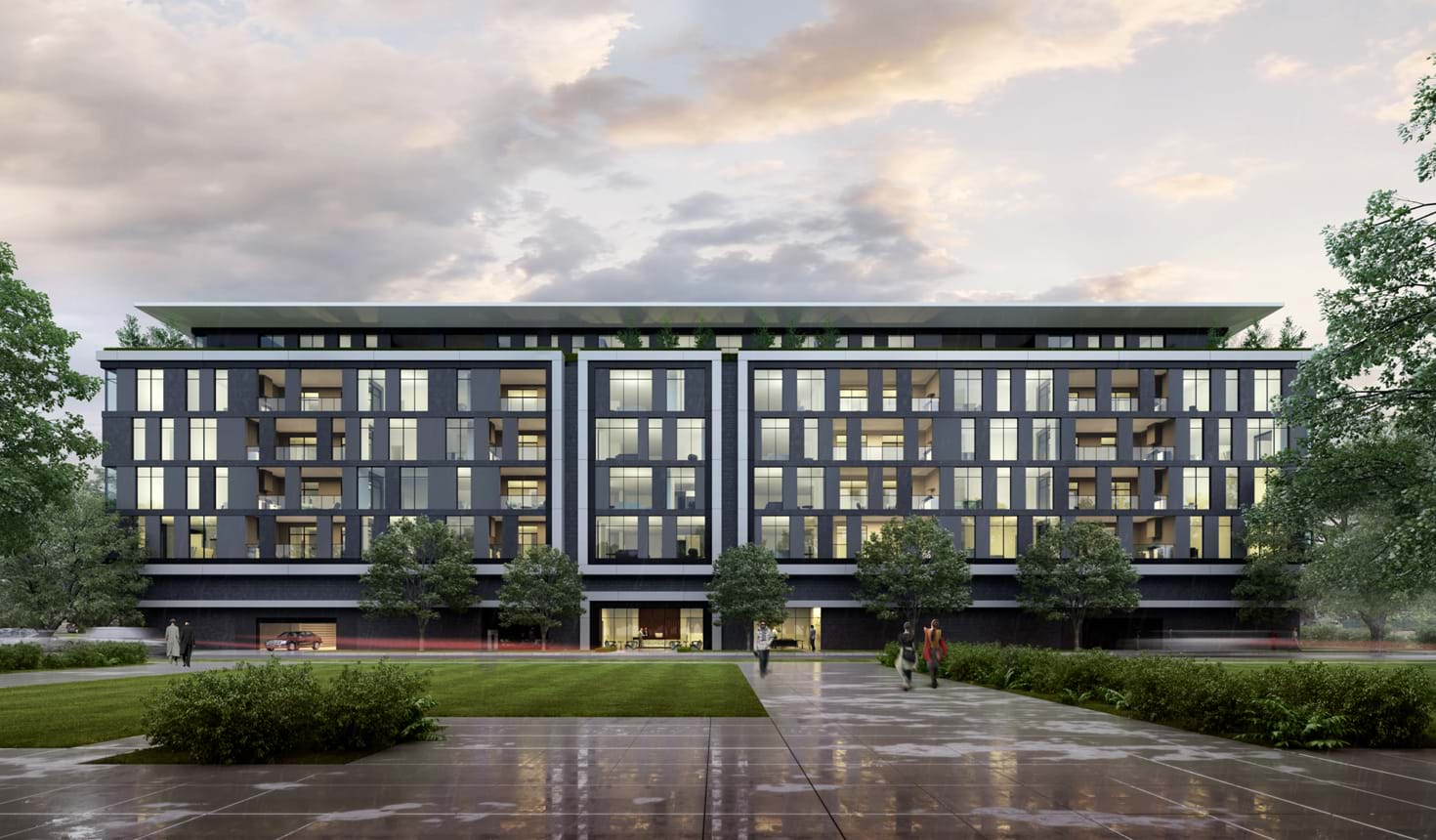 Giorgetti launches its first real estate project with a prestigious building that will be located in the Upper Kirby district of Houston, Texas. The new building known as Giorgetti Houston will have seven floors and will include 32 prestigious, generously proportioned apartments that will allow the company to fully demonstrate its design excellence.
Giorgetti Houston came about thanks to a collaboration with Mirador, a Texan firm specialising in architecture and interior design, Sudhoff Company, a leader in property consultancy and sales, and Internum, the retail partner that represents Giorgetti in some strategic areas of the United States of America.
Giorgetti's signature materials, such as maple combined with metal, marble, leather and fabric, along with its unusual furniture shapes, were the inspiration for this project: in particular, the Origami cabinet was the inspiration for the external façade of the building. To guarantee an increasingly wide product range and remain competitive in the contract sector also, for the Houston project, Giorgetti has developed customised furnishing solutions, from walk-in closets to kitchens designed for outdoor spaces.
An elegant hall with Giorgetti furnishings welcomes residents to the building and provides a taste, from the first moment, of the sought-after, understated and welcoming interiors that are synonymous with Made in Italy design. This mood is also seen in the choice of furnishings for the apartments, which, thanks to a clever mix of styles and high-quality craftsmanship, offers a dynamic, contemporary vision of living.