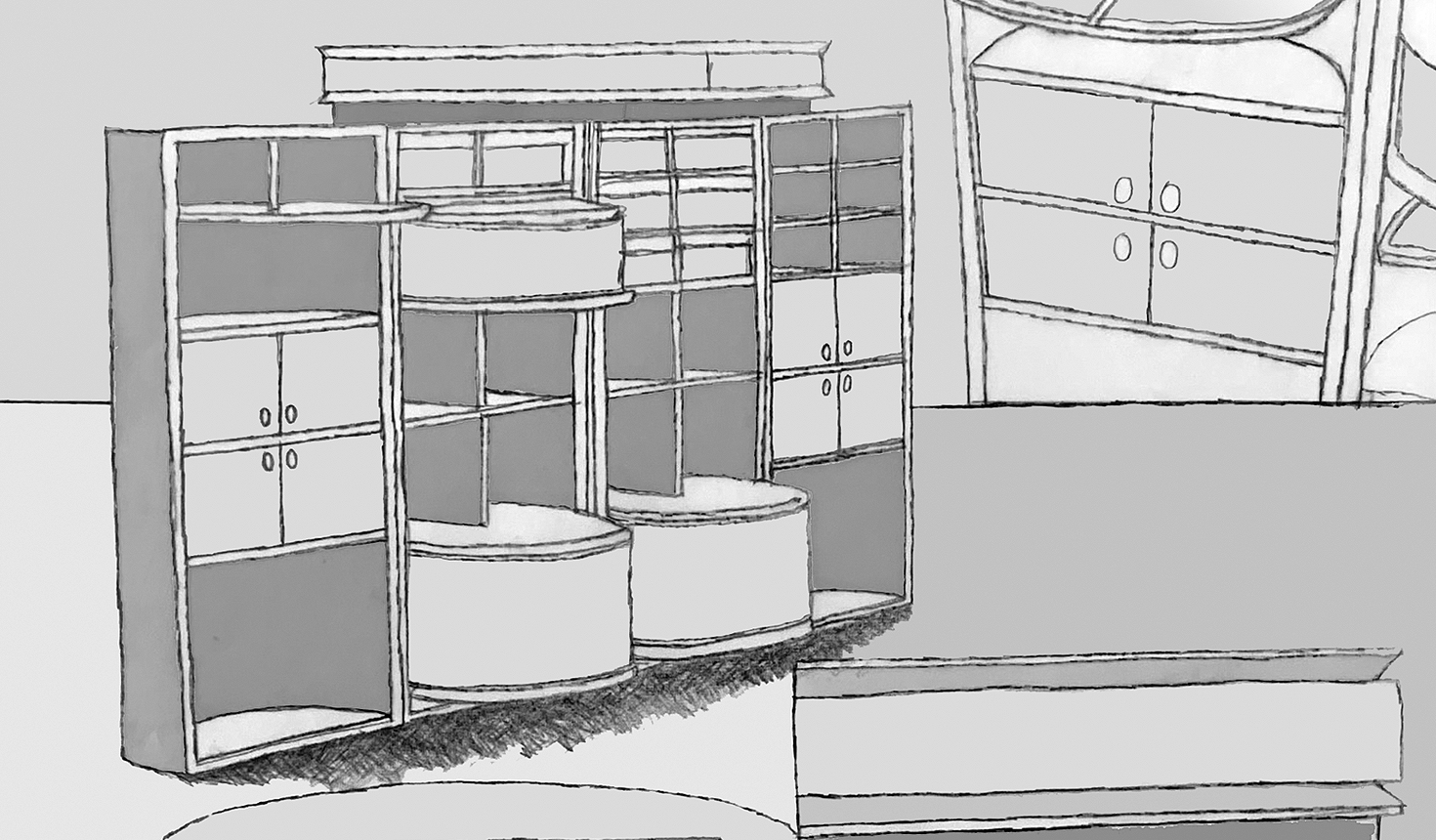 New collection 2021: a box of wonders
Giorgetti continues to experiment and makes its own contribution to the culture of contemporary design. By investigating new conceptual and aesthetic trends, Giorgetti offers an increasingly diverse collection to meet the countless needs of its public.
Giorgetti reveals the first novelty of a rich and articulated 2021 collection, confirming the company's 123 years of history and the successful collaboration with Roberto Lazzeroni.
The result of this blend of experiences is Houdini, a storage unit that expresses all the uniqueness of the company's cabinet-making tradition.
"The aim was to create a piece that would have a fluid place in the house: from the living room to the night area. It is a piece that is beyond classification. It is not a sideboard, it is not a storage unit, it is not a bar cabinet: it is a bit of all those things. I wanted it to be a mysterious piece of furniture, to have secrets and magic: it takes its name from this initial idea. In the two-door version, the columns are two trunks that open to reveal shelves, compartments, drawers... It is a sort of magic, it becomes a "house of things", a box of wonders. The shape is inspired by the silos found in Lombardy's rural areas, an element often found in Aldo Rossi's architecture." Roberto Lazzeroni.
Houdini is a storage unit that fits perfectly in the living room or night area, in classic or contemporary atmospheres, to hold bar sets and tableware or clothing, jewellery and accessories.
It is available in two versions: with one or two columns. The double cabinet is enhanced by hidden compartments that can only be reached... by magic.
Discover more in the product page
Watch the video "Giorgetti introduces Houdini" made by MUSE Factory of Projects and visible on Giorgetti's digital channel in the VOICES section