From retrospective
through introspection
to

Perspective

120 anni e non sentirli
For over a century, Giorgetti has presented product lines capable of furnishing unique spaces with great character.

The company wants to celebrate its 120 years of history, places, journeys, objects and designs with the same spirit. This is why it has created a cultural Manifesto that reflects the ease with which Giorgetti looks back on its 120 years of history and launches itself into the future, effortlessly managing to interlace artisanal tradition and stylistic innovation.

The Manifesto will present this anniversary, sharing spontaneous, original ideas that combine art and artisanship, tradition and innovation. It offers a cultural centre for extraordinary digital exploration, ranging from design to the people who make it possible, showcasing the breadth of the Giorgetti story from a free-spirited, optimistic perspective.
discover more
Summary
Newsletter magazine - March 2018

01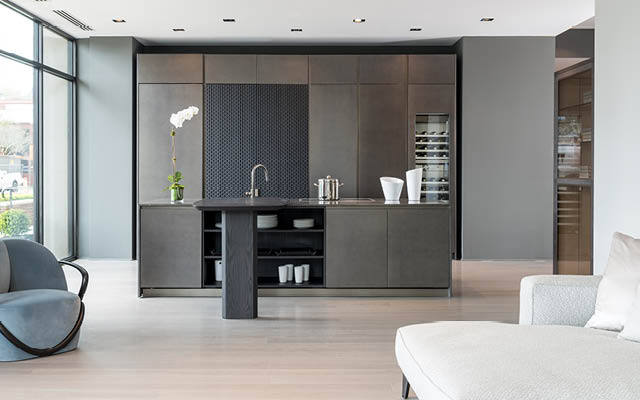 GIORGETTI STORE IN HOUSTON: NEW OPENING
Giorgetti affirms its consolidation strategy for the American market by opening a monobrand store at Casa, the new megastore in Houston dedicated to high-quality furnishings. Founded by Jerry Hooker and Jacob Sudhoff, who in the same Texan city have also been the driving force behind the Giorgetti Houston property development project, the mall on West Avenue was opened on 15 February 2018.

Located in the prestigious district of River Oaks, the mall leads visitors on a journey through the leading designers, of which Giorgetti is the absolute star thanks to its prestigious location: the company's monobrand store, in fact, is positioned at the very entrance and has a series of windows onto the street, which capture the attention of passers-by, encouraging them to discover the world of Giorgetti.

In an area covering 300 square metres, the Giorgetti lifestyle takes shape, with the space divided into a natural succession of rooms, which exhibit different interpretations of contemporary living.

From pieces for the living room and dining area to solutions for the bedroom and kitchen, as well as collections for outdoor areas and the decorative accessories of Giorgetti Atmosphere, the Houston store presents a refined vision of interior design, which inspires designers and design enthusiasts, leading them through an authentic experience of Made in Italy artisanship.

02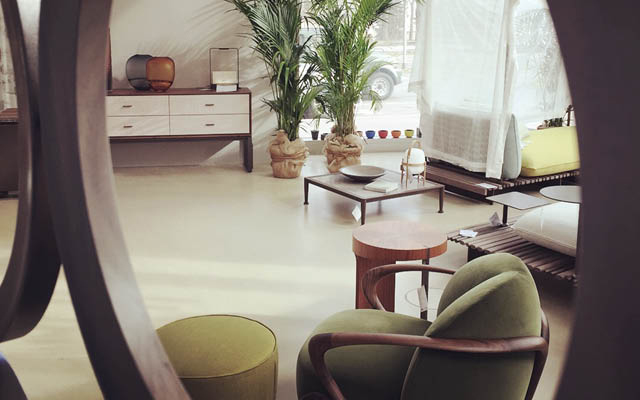 GIORGETTI IN STUTTGART
On 1st March 2018, Fleiner Möbel by Architare hosted an event dedicated to Giorgetti, displaying the company's latest collections in two windows and part of its showroom in Stuttgart.

The guest of honour was Roberto Palomba, who presented his latest creations designed in collaboration with Ludovica Serafini for Giorgetti.

The window onto the street displays the solid canaletto walnut Ripple armchair in its new grey finish and small Galet tables; inside the showroom, other products and arrangements celebrate the brand, from the iconic Hug and Progetti armchairs and the elegant Aei chest of drawers to the Apsara outdoor range, designed by Ludovica + Roberto Palomba and winner of international prizes, such as the Elle Decoration Award in Russia and in China.

Apsara fits perfectly into the brand's philosophy: this ability to bring space to life, designing it around the products, represents one of the principles on which Giorgetti has built its unique style. https://architare.de/

03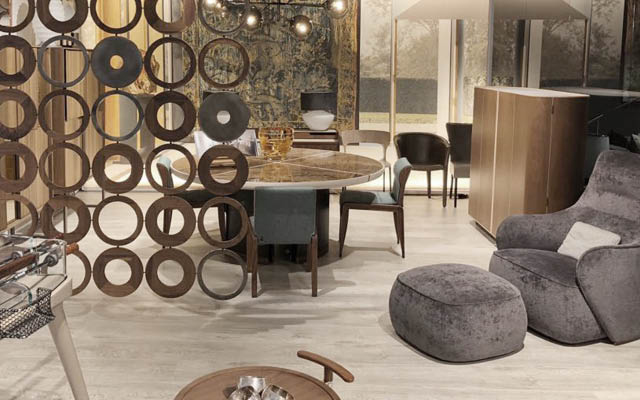 GIORGETTI STORE – LONDON DESIGN WEEK
London Design Week took place from 4th to 9th March 2018. This is the capital city's most anticipated and influential interior design event.

Giorgetti was the main attraction on 5th March at its monobrand showroom in the famous interior design district of Chelsea Harbour, with an event dedicated to sources of inspiration and the products designed by Carlo Colombo, particularly the new Adam sofa.

The London store is presented as a conceptual space where the furnishings engage with each other in a refined and exclusive atmosphere. The components of Giorgetti's collections are arranged to provide elegant interior design solutions, offering style ideas and suggestions that are best suited to the needs of the local market.

The Giorgetti Store at Chelsea Harbour is the exclusive venue for anyone interested in the culture of contemporary design and, particularly, in the products designed by this outstanding Italian brand.

04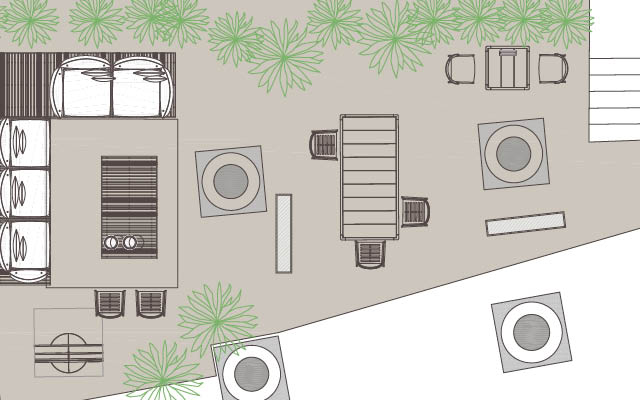 H.O.M.E.D.E.P.O.T. - VIENNA
Giorgetti participated at H.O.M.E.D.E.P.O.T., the annual fair dedicated to the furniture sector and organised by the Austrian magazine H.O.M.E.. In partnership with the retailer Christian L. Einwaller, Giorgetti exhibited at this event, which took place in Vienna from 14 to 18 March 2018 in the historical 19th century halls of the former theatre props depot, Semperdepot, which is now home to the Academy of Fine Arts.

Inside this space, Giorgetti presented its vision through one inspiring display dedicated to outdoor furniture. Giorgetti has invested heavily in its Open-air range, allowing it to launch last year with two collections dedicated exclusively to outdoor furnishings, Apsara by Ludovica + Roberto Palomba and Gea by Chi Wing Lo, both of which celebrate the beauty and openness of outdoor living.

05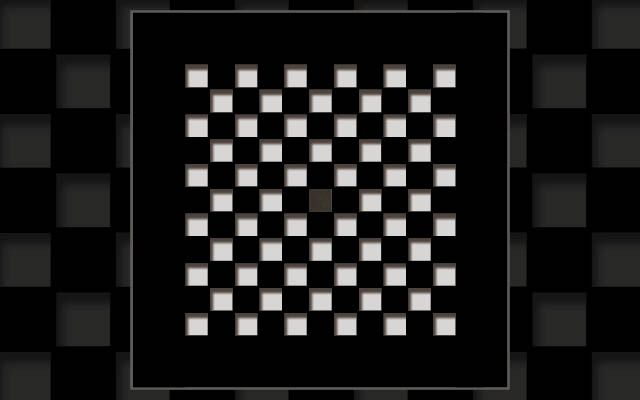 SALONE DEL MOBILE. MILANO 2018
Giorgetti will be exhibiting at Salone del Mobile 2018. With a history of 120 years, the brand has built its reputation on quality, innovation and creativity. Some visionary re-editions, new products and the next model of the kitchen design are on show at the fair in Rho (Milan), at Giorgetti Atelier and the Store in Via Durini.

We look forward to seeing you at

Pavilion 5 Stand G07 H10, from 17 to 22 April 2018.





Giorgetti Atelier via Serbelloni 14 Milan


17 – 21 April, h. 10 am – 9 pm, 22 April, h. 10 am - 6 pm

Giorgetti Store, via Durini 5 Milano


17 – 21 April, h. 10 am – 10 pm, 22 April, h. 10 am - 6 pm
Cocktail, Thursday 19 April, h. 6:30 pm

Agnona Boutique, via Sant'Andrea 11 Milan


17 – 21 april h. 10 am - 7pm, 22 april h. 11 am - 7 pm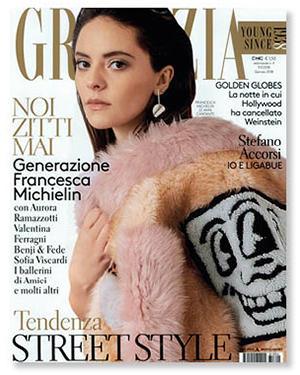 GRAZIA - Italy - January 2018
ELLE DECOR - Spain - February 2018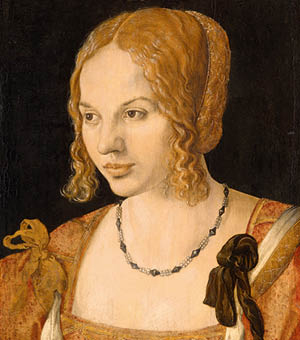 ALBRECHT DÜRER AND THE RENAISSANCE
Until 24 June 2018
www.palazzorealemilano.it
An important exhibition dedicated to the celebrated artist Albrecht Dürer is taking place at Palazzo Reale in Milan. Dürer is considered to have been one of the greatest and most multi-talented exponents of the Renaissance in Germany and Europe as a whole.

As an engraver, treatise writer, illustrator, scientist, painter and mathematician, Dürer focused on realistic representations of the natural world, which he always depicted in the minute detail of an ethologist or botanist.

This vast exhibition is arranged into six thematic sections and highlights the reciprocal relationships between his work and that of the great masters who were his contemporaries: Cranach, Giorgione, Lorenzo Lotto and others.
© Albrecht Dürer, Half-bust portrait of a young Venetian, 1505, oil on wood. Vienna, Kunsthistorisches Museum. Photo © KHM Museumsverband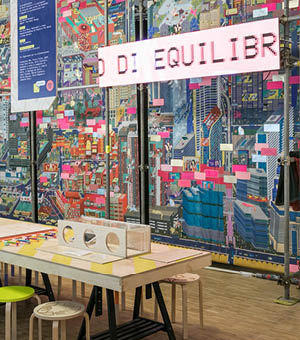 999 QUESTIONS ABOUT CONTEMPORARY LIVING
Until 2 April 2018
www.triennale.it
The home, somewhere between the physical and digital worlds: new innovations that transform our lives. This exhibition at the Triennale di Milano explores the home in a way we have never seen before: 999 questions for 999 possible ways of living. An experience where visitors take a genuine journey into the home of the future, which has been brought into the present, moving from one room to another and interacting directly with a variety of new ways of "living".

The home, therefore, is understood not so much as a place, but as an experience; a house that is open to the world, a city that welcomes different forms and ways of living and inhabiting.
999_dotdotdot © Gianluca Di Ioia
GIORGETTI S.P.A.
Via Manzoni 20, Meda 20821 (MB) - Italy
This message and its attachments contain information for the named person's use only. This e-mail is confidential and is legally protected by the law 196/2003. Reading, copying or any other unauthorised use or any other action deriving from the knowledge of this information are strictly forbidden. If you receive this correspondence in error you are kindly requested to notify the sender immediately to the above mentioned numbers and to delete the message.I confirm herewith the free subscription to the Mailing list "Newsletter" of Giorgetti spa and I authorize the personal data treatment in accordance with law nr. 196/03. To cancel to the Mailing list please send an e-mail to the address giorgetti_news@giorgetti.eu writing "Cancellation Mailing list".