GIORGETTI CONSOLIDATES WEB PRESENCE AND LAUNCHES E-SHOP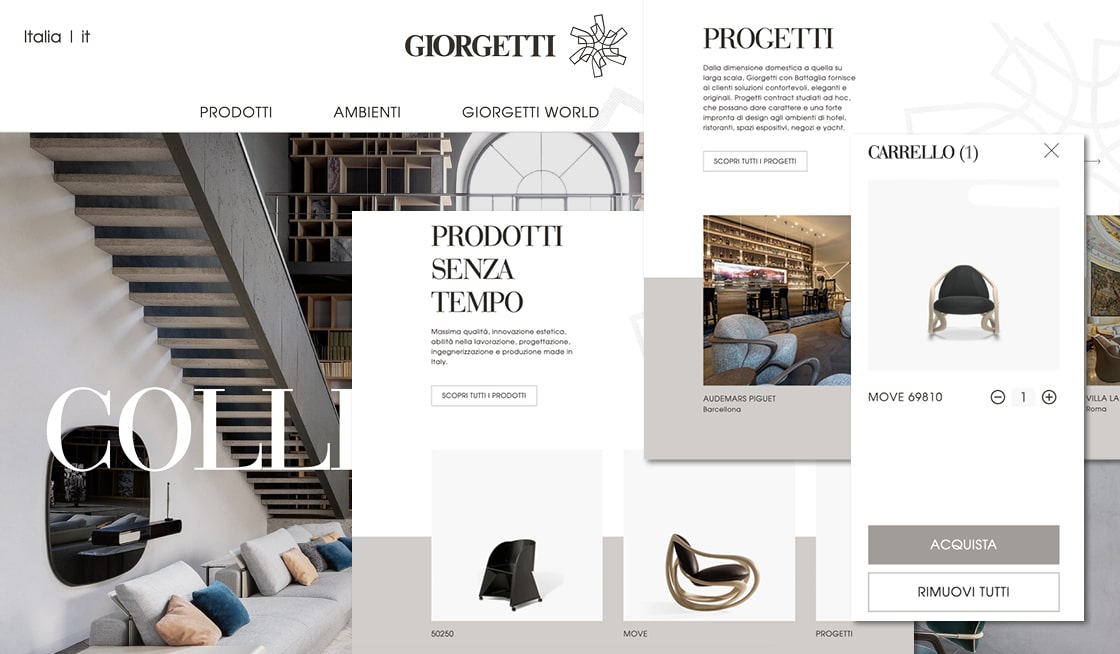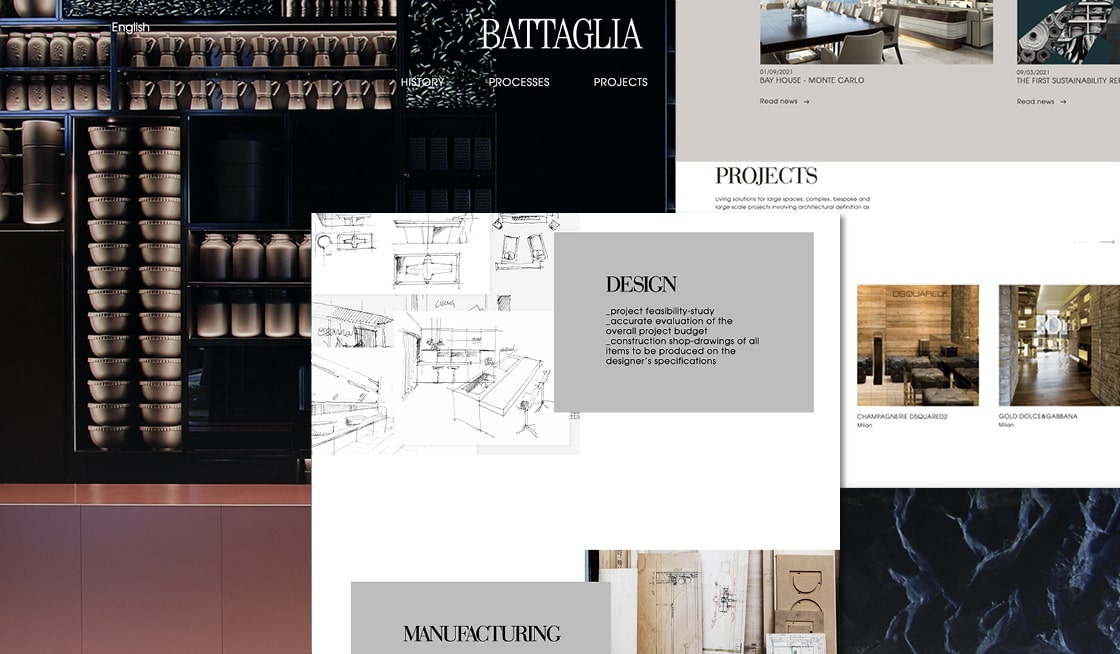 In September, the Giorgetti Group launches two new websites and e-commerce in Italy
Physical and online experience are increasingly integrated in Giorgetti's vision. After the success achieved in 2020 with the Pinkham Point project, created exclusively with digital technologies to be able to tell the company's news, the Group has continued to invest in this sense and in September, on the occasion of the Milano Design Week, it will present the Giorgetti and Battaglia websites, renewed from a visual and functional point of view, as well as launching the e-shop intended, for now, for the Italian market.

Started in 2017 with a path of analysis and strategic sharing, since 2019 the Group has activated a work team made up of internal staff and external consultants for the purpose of imagining and designing an online sales platform capable of interpreting Giorgetti's distinctive values and offering customers a tool to enable them to purchase the brand's products. With the aim of bringing the digital platform into dialogue with its selected distribution network, the company's e-shop is ready to make its debut and aims to improve the experience and service for customers, who remain central to the company's distribution strategy.

"This launch represents a moment of crucial importance for the Group because it makes clear our ongoing commitment to future growth and to interpreting the many facets that can characterise our retail development. Our investments in this direction are aimed at increasing, through the digital channel, the story of the brand values defined by the company in over 120 years of history: stylistic and qualitative excellence, functionality, durability and eco-sustainability", commented Giovanni del Vecchio, CEO of Giorgetti Group.

The new Giorgetti website is engaging and easy to use, and is consistent with the brand's mission, which places customer service at the centre of every single company activity: a latest-generation virtual configurator offers the possibility of customising every product in the collection according to one's needs.

With one click, Giorgetti lifestyle arrives directly at home!

Discover all Giorgetti products!