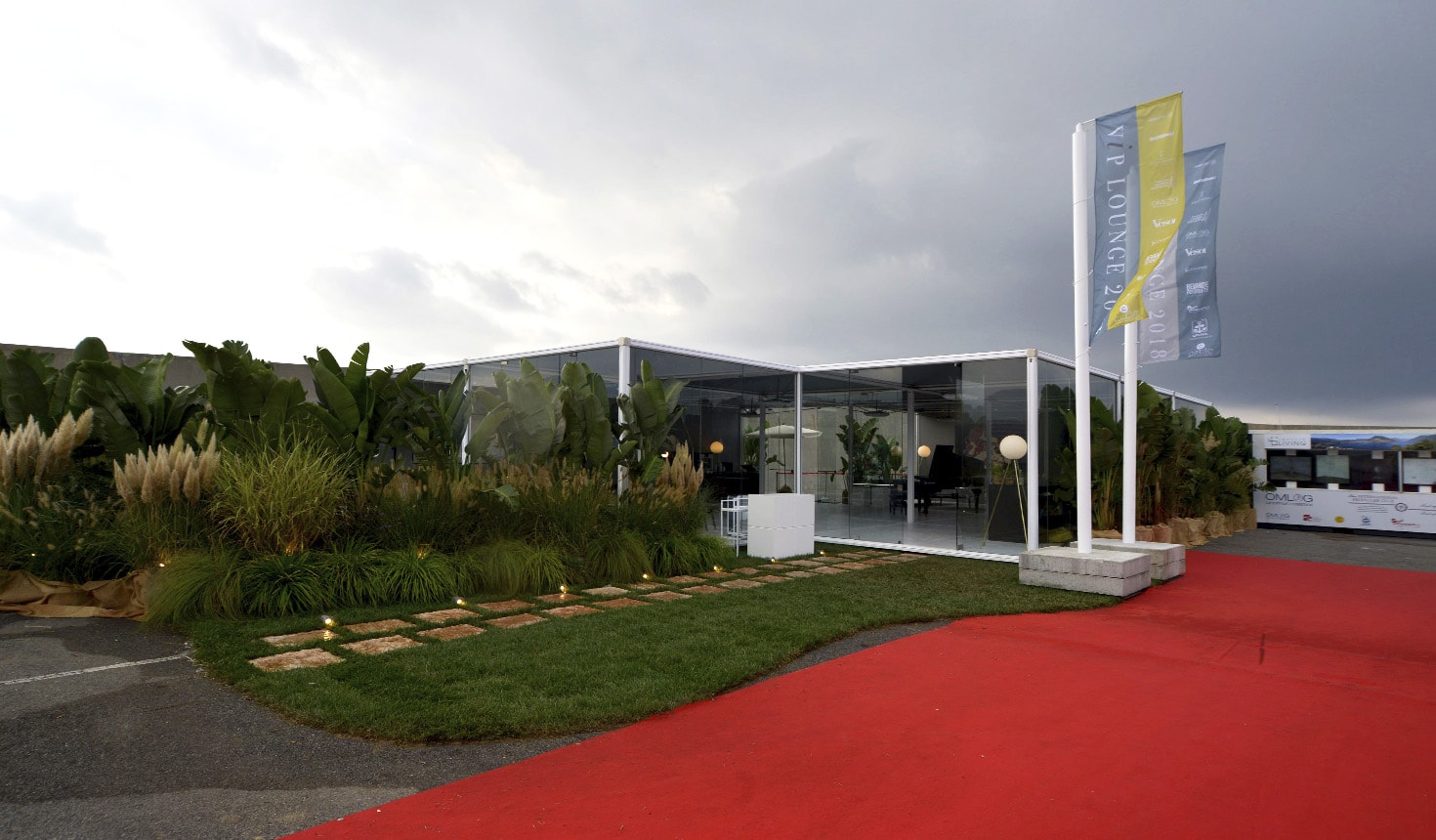 On the 58th edition of the Genoa Boat Show that took place from 20th to 25th September, Giorgetti has been the protagonist of the VIP Lounge of the fair with an interior design project that has illustrated even in the boating world the uniqueness of the made in Italy manufacturing and the application of innovative solutions in the different living experience.
Pieces of furniture, décor objects and textile details have given the rhythm of this space defining the different functions. The outdoor area has invited the visitors to live a décontracté experience with the Apsara sectional system for outdoor and the Gea low table: these collections unveil their versatility suggesting the possibility to put them on many of the yachts presented during the Genovese event.
The interiors of the VIP Lounge have hosted a meeting area furnished with the Disegual tables and the Alexa small armchairs. The relax zone has presented instead the Drive sofas, the Blend low tables and the embracing shapes of the All Around armchairs. A composition of refined elegance that defines itself around the shades of marine inspiration of one of the rugs belonging to the Giorgetti Atmosphere collection.
During the Genoa Boat Show, the VIP Lounge hosted a rich programme of events that also included some moments of show cooking where also the Giorgetti kitchen has been protagonist. The kitchen was launched for the first time in 2016 to highlight the vocation of Giorgetti to create a complete interior design project.