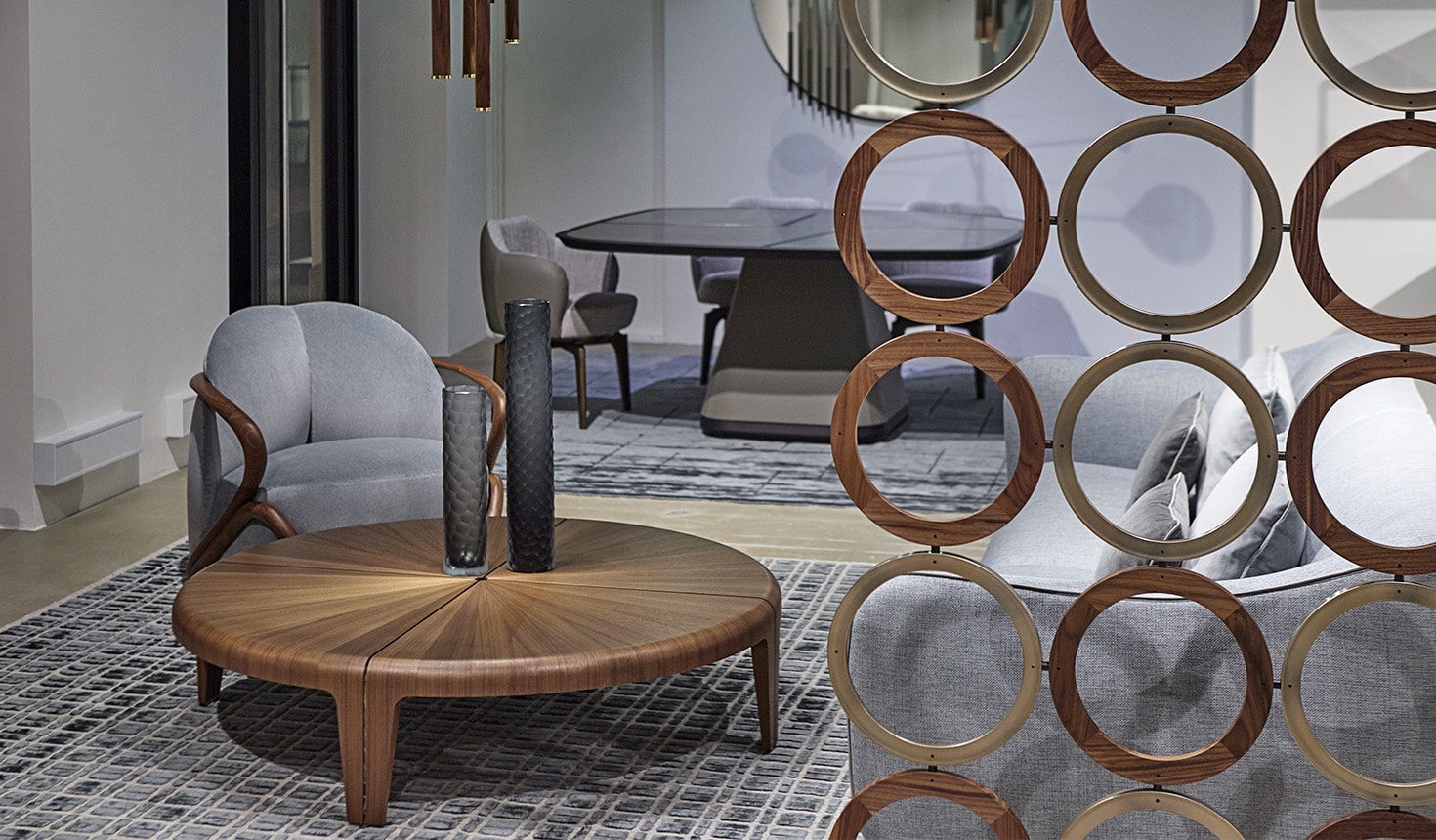 Giorgetti brings Made in Italy design to Northern Europe with a new showroom in downtown Copenhagen, in the heart of the city's fashion and design district.
Here, the company showcases its vision of home décor with a selection of collections chosen among those that best combine Italian project culture with the style leanings of Scandinavian tradition. The new Giorgetti shop is located in Galleri K in Pilestræde, inside the prestigious Interstudio design concept store, which is renowned for displaying brands of utmost qualitative excellence.
Perfectly interpreting the signature Giorgetti lifestyle concept, the new space welcomes visitors with a sober, elegant atmosphere, where the brand's great attention to detail and quest for perfection through finishing touches meet all the needs of the most demanding customers in terms of style, quality, and durability. Every object is capable of shaping the space around it, whilst speaking to all the other Giorgetti pieces, in vibrant harmony.
On the occasion of this opening, taking place on 28 November 2018, Giorgetti celebrated also its 120 years of history with the presentation of the exhibition Object to Project and its relative book and docufilm. Once again, Giorgetti is a global ambassador for Made & Manufactured in Italy: the hands of the artisans are the exquisite tools that shape the designer's thoughts, and the beauty of craft turns into a global lifestyle.