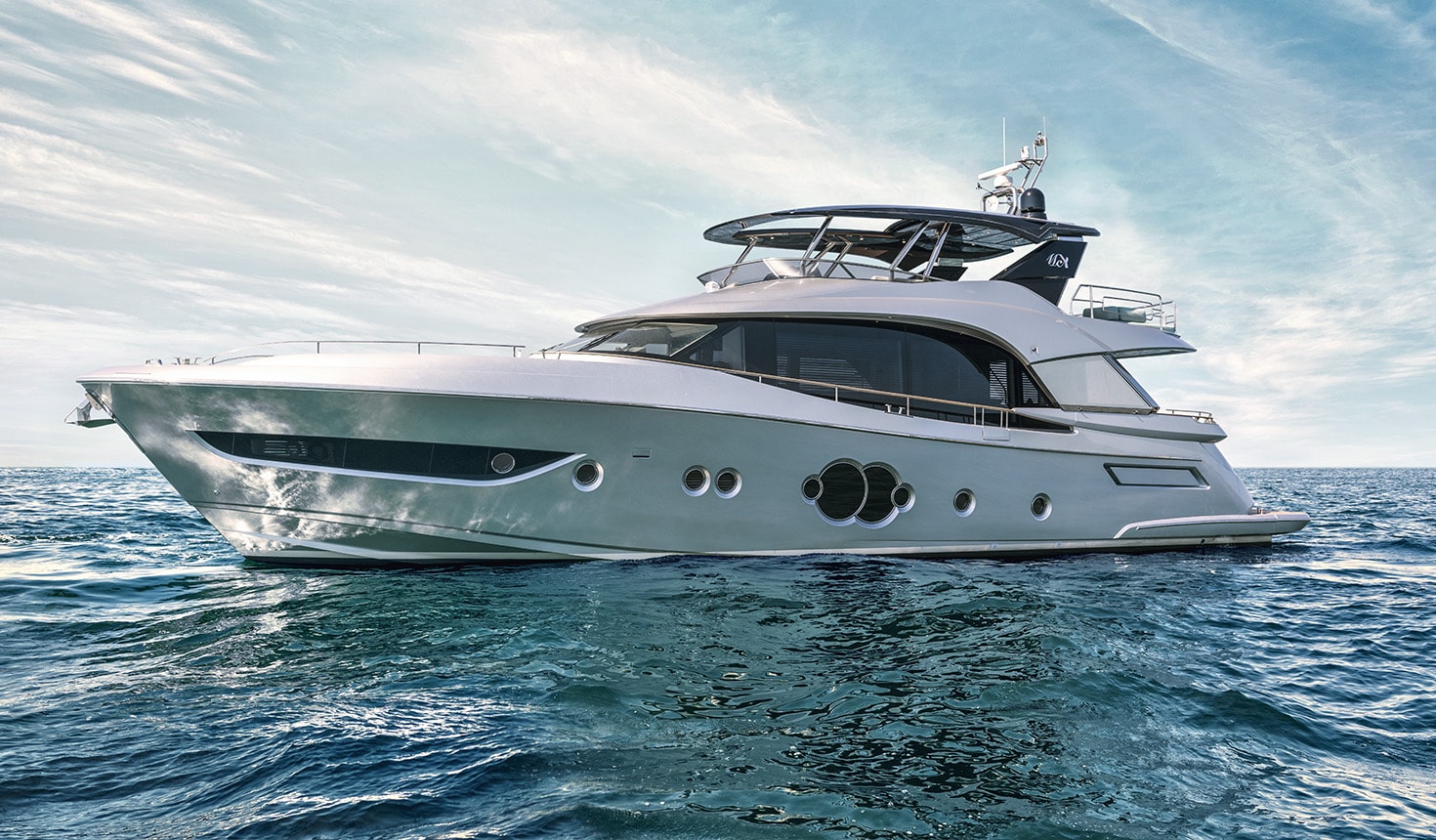 The third yacht of the announced next generation MCY line was presented in July in the Gulf of Trieste, alongside the MCY 70 and MCY 66.
At 23.06 mt, "the new MCY 76 is the natural seamless evolution of the very first yacht we designed with Monte Carlo Yachts over a decade ago," say Carlo Nuvolari and Dan Lenard. "We have worked on many projects since then, and each of them is recognizably an MCY while having its own distinct personality and allure. Going back to the MCY 76 has been like coming home, in a way, and finding it more beautiful than ever before."
MCY 76 features larger than ever interior spaces, enhanced exposure to natural light, and unprecedented custom layout configurations.
The interiors are highlighted, according to the client's choices, by Giorgetti products, with the iconic Hug armchairs, the Ibla chairs and the Ling coffee tables.