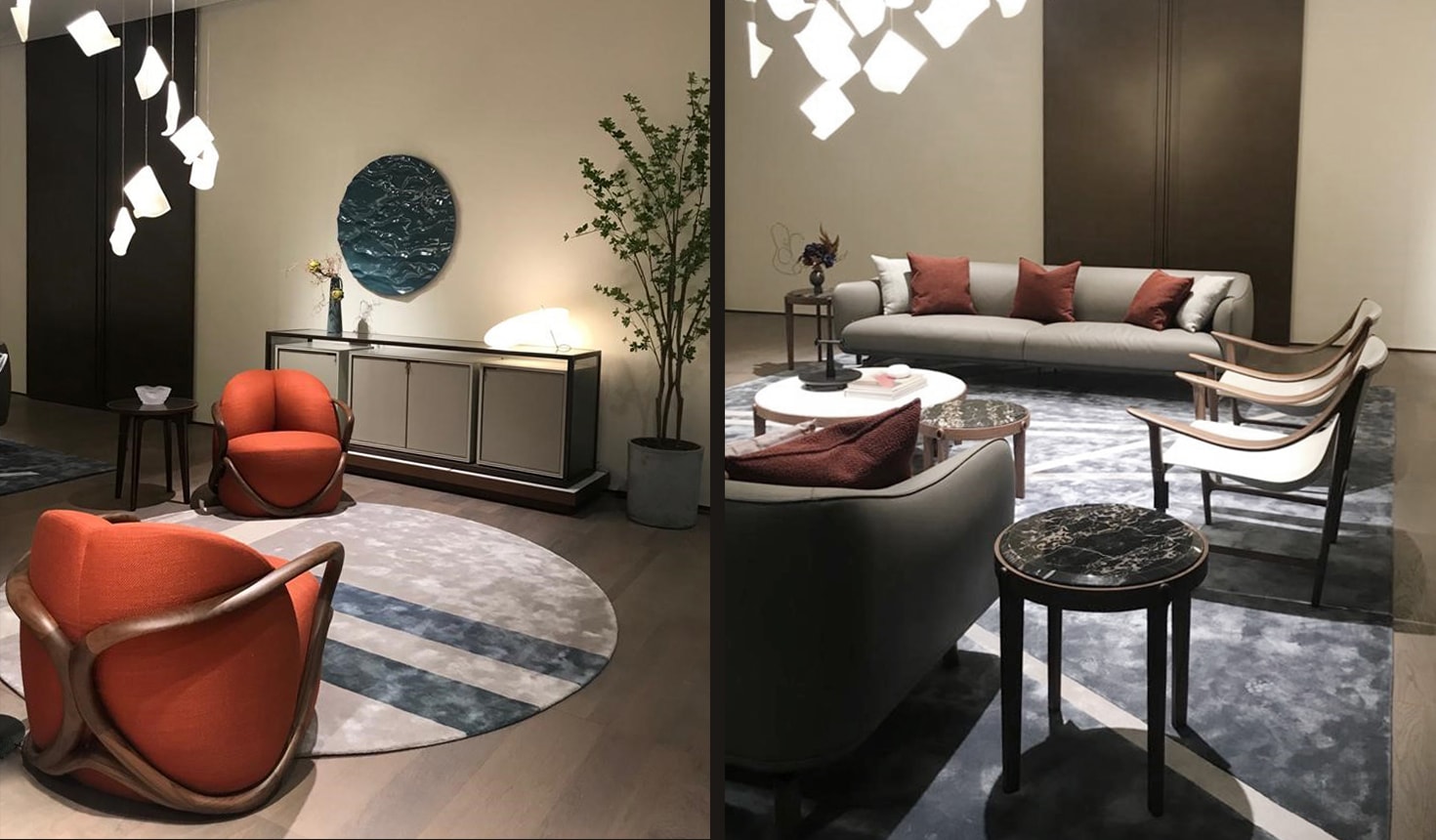 Giorgetti expresses its lifestyle through almost 500 square meters openend on September 29th, within the Louvre furniture mall, the new temple of contemporary design by Carlo Colombo
Giorgetti consolidates its presence in Asian markets and reconfirming to be one of the main reference brands of Made in Italy design with an important new opening in China, in Guangzhou.
Located in the new Louvre luxury mall, designed by Carlo Colombo who has a long-term partnership with Giorgetti, the showroom is spread over an area of 480 square meters: a story-telling on Italian manufacturing excellence in a sober, elegant and welcoming space.
Giorgetti lifestyle offers a timeless experience among new collections and iconic pieces. Dining, living and night areas are enriched by wood, marble and textile details with their three-dimensional effects. The products are perfectly mixed to reveal the versatility of each project: each piece has its own identity and it is the starting point for designing the space around.
Among the showcased products: the soft and light shapes of Adam sofa or the geometric-sinuous ones of Vittoria defining the living area; the contemporary monumentality of Mizar table with Elisa chairs and the iconic Hug armchairs designing the dining area. Pegaso bed with Romeo nightstands highlight the night area in combination with Juliet desk, Norah chair and Amiral bookcase. Everything is enhanced by elegant furnishing accessories and interior décor pieces from the Giorgetti Atmosphere collection.
The "all-embracing" experience of the Giorgetti Store is accentuated by the extraordinary architectural features of the Louvre Furniture Mall in Guangzhou: Carlo Colombo designed a wonderful temple of contemporary design, where volumes embrace visitors, to amaze them in an escalating charm. Nature has inspired the organic, soft, fluid forms of the spaces; cascades of plants and water games contribute to the harmonic composition.