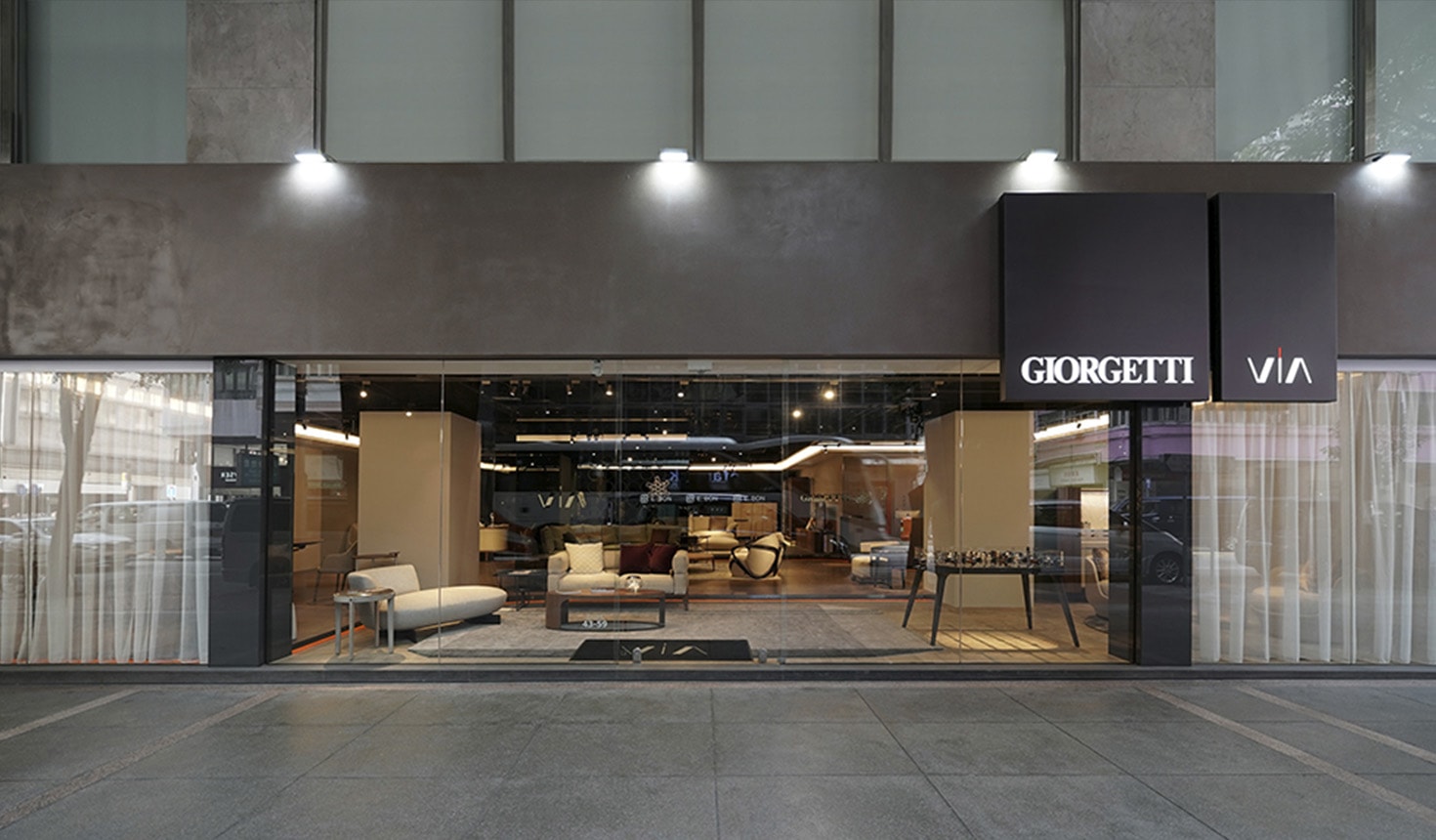 Giorgetti continues to invest in the Asian market, strengthening its presence in the Far East with the opening of its first mono-brand Store in Hong Kong, in the Wan Chai district. The new boutique offers the quintessential Giorgetti home décor experience, already greatly appreciated by local customers thanks to a shop-in-shop in the ViA design store located just a few steps away.
The new store, set up with the support of E.Bon Group and located in Queen's Road East, offers customers a unique experience and a comprehensive vision of "Made & Manufactured in Italy": the brand turns the beauty of craft into a contemporary lifestyle. Giorgetti's interior design collections are designed to meet all customer needs in terms of style, quality, and durability. Every object is capable of shaping the space around it, whilst integrating with all the other Giorgetti pieces, in vibrant harmony.
Here, in this 300-square-meter store, a series of spaces furnished with the most significant pieces from Giorgetti's collections: from the Adam sofa protagonist of the living area, to one of the dining rooms that lives thanks to the rounded design of the Fang table that invites the Selene chairs to gather around it and to the bedroom with the new bed Pegaso. A refined lifestyle setting complemented by a selection of Giorgetti Atmosphere pieces, from handcrafted silk and bamboo fiber carpets to exclusive home décor items up to the precious AgnonaXGiorgetti bed dressing line.