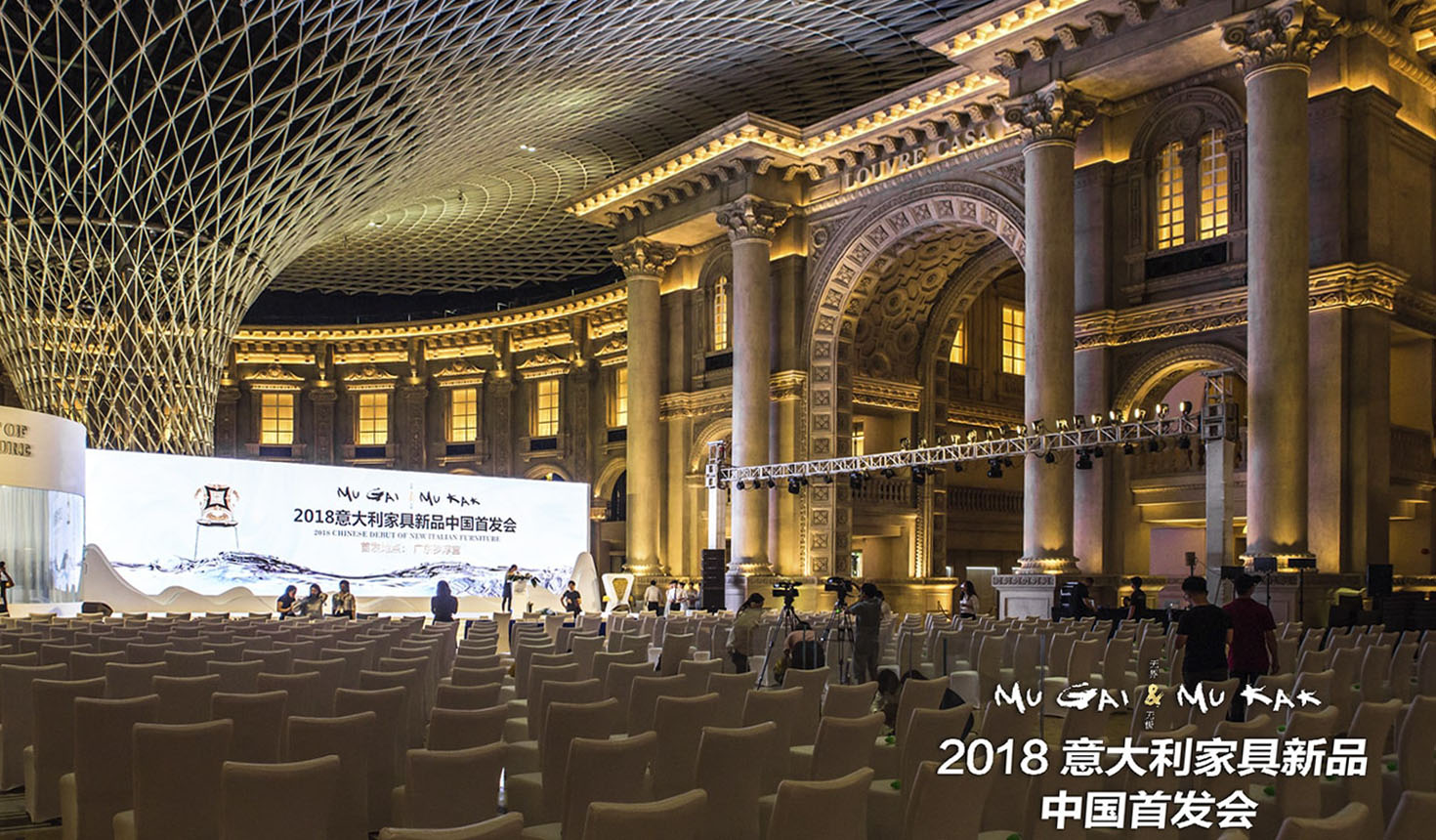 Major event in China devoted to Italian design. On 8 September 2018, the retailer Shunde Louvre celebrated the arrival of the latest Made in Italy furnishings collections with a special event in Foshan involving leading architects.
Giorgetti played a key role at this event alongside architect Roberto Palomba, who spoke about his collaboration with the company, sources of inspiration and creation of the latest products to an audience of designers, influencers, opinion leaders and journalists. Giorgetti is present in Foshan with an exclusive store, an impressive, 1500 square metre monobrand showroom located over two floors. The Chinese store is a conceptual space where the furnishings establish a mutual dialogue in an elegant, exclusive composition. The display of pieces from Giorgetti collections offers elegant interior design solutions which provide stylish ideas and suggestions to fully meet the needs of the local market. The settings display a perfect aesthetic balance, revealing a fusion of details where the furnishings provide a comfortable, mellow and elegant ambience with an interplay of material and colour combinations to create a dialogue between tradition and modernity. The Giorgetti flagship store in China has become the
exclusive destination for everyone interested in contemporary, 360o design.