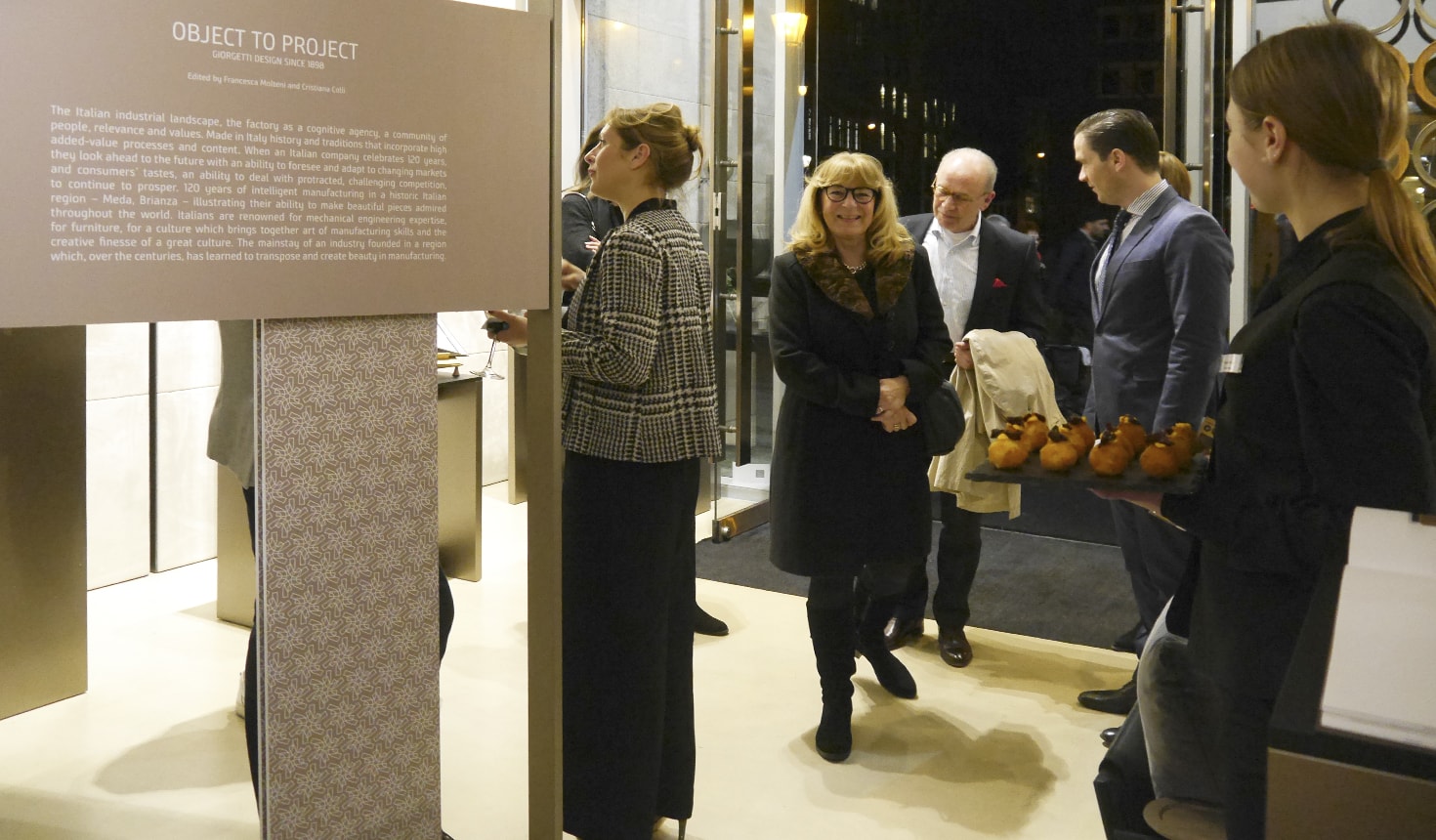 One week after the stop in Jakarta, Giorgetti brought the itinerary exhibition Object to Project to Cologne, right on 28th March 2019.
The exposition and the showing of the namesake film directed by Francesca Molteni reach the German city, with a refined display in the Giorgetti Store in Kaiser-Wilhelm-Ring 30-32. An exclusive night in the historic backdrop offered by the "Residenz – eine Astor Film Lounge" Cinema, a few steps away from the Store, was organised for this occasion, also with the presence of the architect Carlo Colombo, who has undertaken a long and profitable planning path with the company.
The German Store has become a reference point for the high-quality design over the years. Here, in an intimate and relaxed space, Giorgetti shares with the guests its own lifestyle concept. In an elegant space, displayed on two floors, it is possible to admire Giorgetti collections, between iconic projects and novelties, in addition to the kitchen, understood as an integral part of the sociability of the house, which expresses itself through the GK.02 version of the Giorgetti kitchen. Its 500 square meters exhibition animated on the occasion of the opening of the exhibition also thanks to two exceptional partners with whom Giorgetti shares its passion for the construction of value and the love for the pursuit of excellence: Omlog Lifestyle Logistics, and Marchesi Antinori, the Italian wine company that offered guests a selection of fine Tuscan wines.