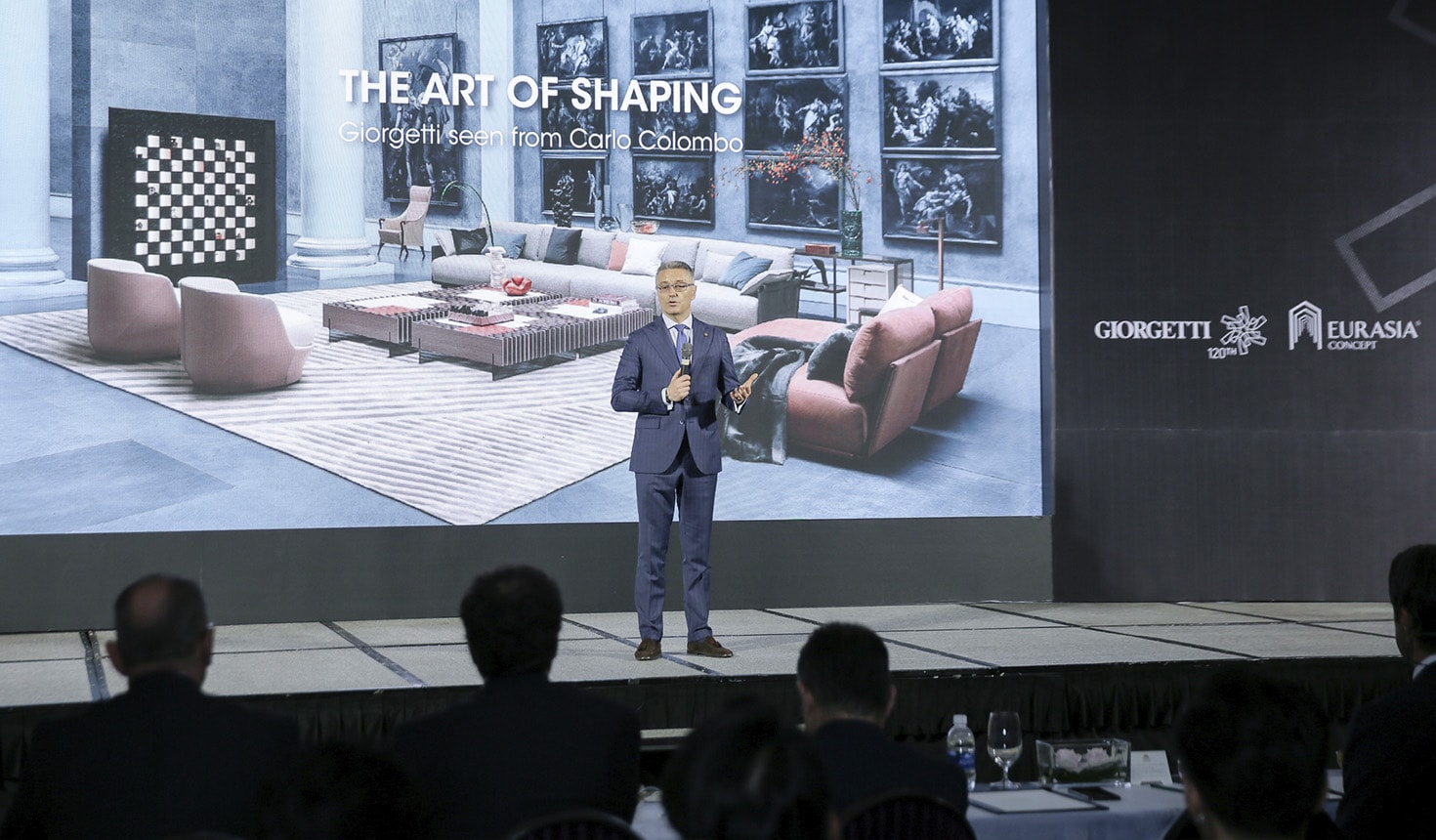 After celebrating its 120 years with a varied programme of cultural initiatives, Giorgetti continues to promote the culture of the high-quality design with Object to Project, the travelling exhibition that arrives in Ho Chi Minh City on 23 May 2019.
Founded in Meda in 1898 as an artisan workshop, and now leader in Made in Italy design, Giorgetti represents nowadays a global and refined lifestyle, able to conquer each market.
After the stops in Mexico City, Shanghai, Copenhagen, Beijing, Paris, Jakarta and Cologne the exhibition and the screening of the namesake film directed by Francesca Molteni reach the Vietnamese city, with a refined outfitting at Giorgetti Store at Times Square building. An exclusive night in the historic backdrop is programmed for this occasion, also with the presence of the architect Carlo Colombo, who has undertaken a long and profitable planning path with the company.
The Vietnamese Store has become a reference point for the high-quality design over the years, where the cultures of design and excellent meet in a single striking and artistic atmosphere. The Giorgetti exhibition represents a corner of contemporary life where everyday life comes out of the home to appear in a refined and intercultural showroom: timeless pieces furnish the space developed on two levels. Its 500 square meters exhibition animate on the occasion of the opening of the exhibition also thanks to two exceptional partners with whom Giorgetti shares its passion for the construction of value and the love for the pursuit of excellence: Omlog, lifestyle logistics, and Marchesi Antinori, the Italian wine company that will offer guests a selection of fine Tuscan wines.