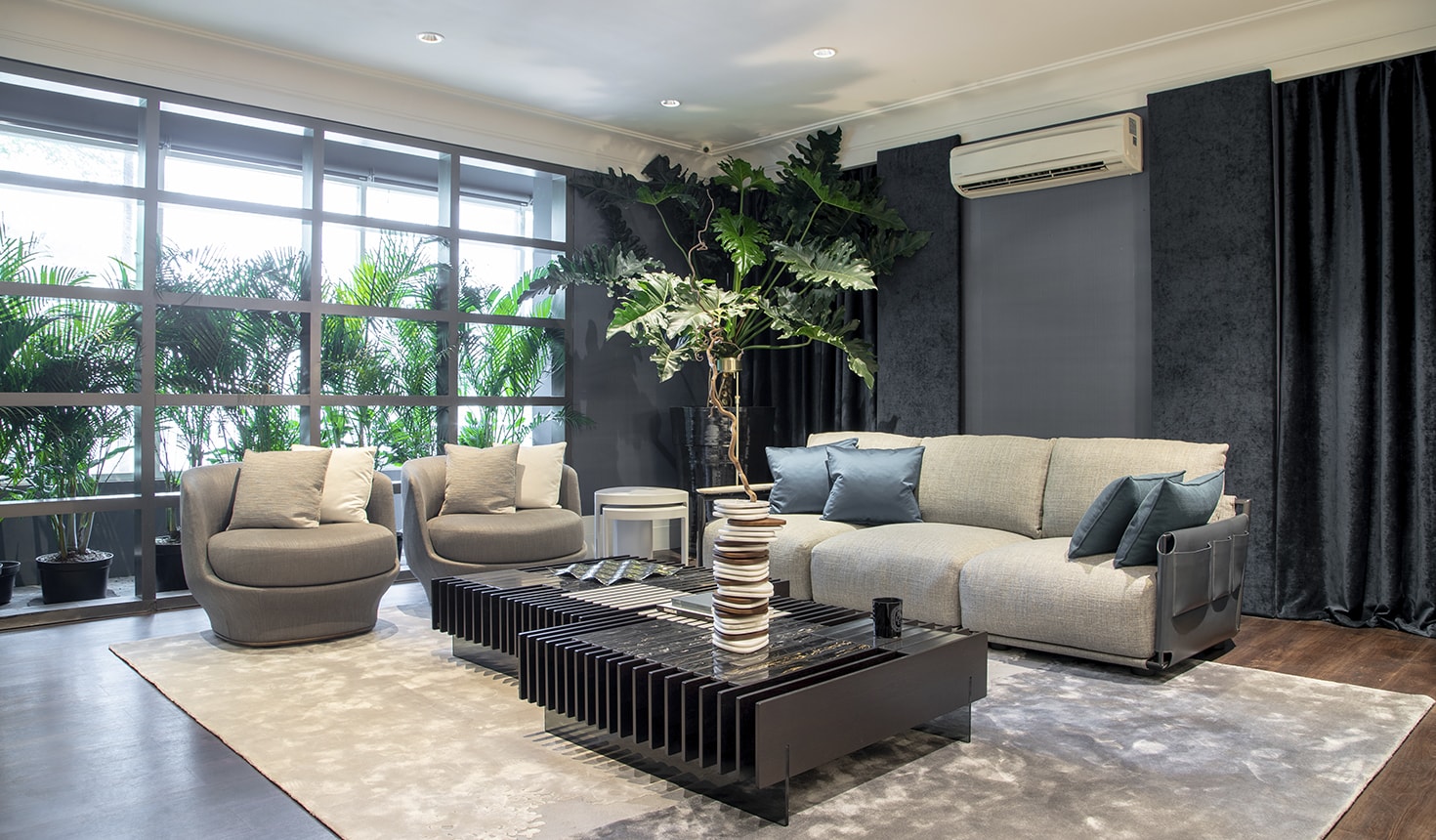 Giorgetti continues to promote the culture of the quality design with Object to Project, the travelling exhibition that, after the stops in Mexico City, Shanghai, Copenhagen, Beijing and Paris, has debuted on 21st March 2019 in Jakarta.
The Giorgetti Atelier located in Jl. Duren Tiga No. 33 Pancoran Selat, is an exclusive and refined space to offer stylish ideas and suggestions that best meet the personal needs of private clients and architects, but also buyers and developers.
Inaugurated in 2014 thanks to the partnership with PT. Prodotti Indonesia., the Atelier of the Indonesian capital is a showroom of the latest conception, where the pieces of furniture, between iconic pieces and novelties, reproduce real domestic environments: they are inspiring spaces where the objects take their dimension of simple product to create well-rounded projects, exciting and inspiring the contemporary taste.
During this special evening the project Object to Project was presented: a unique occasion where the manufacturing experience of the company and the planning patrimony become protagonists of a photo exhibition, a book and an original showing. The documentary Object to Project: Giorgetti Design since 1898, directed by Francesca Molteni, is a journey into intelligent manufacturing in the historic district of Brianza, symbol of the expertise of creating good things that are appreciated worldwide. The event has been realised with the support of two exceptional partners, with whom Giorgetti shares the passion for the construction of value and love for the pursuit of excellence: Omlog Lifestyle Logistics and Marchesi Antinori, which offered guests a selection of fine Tuscan wines.