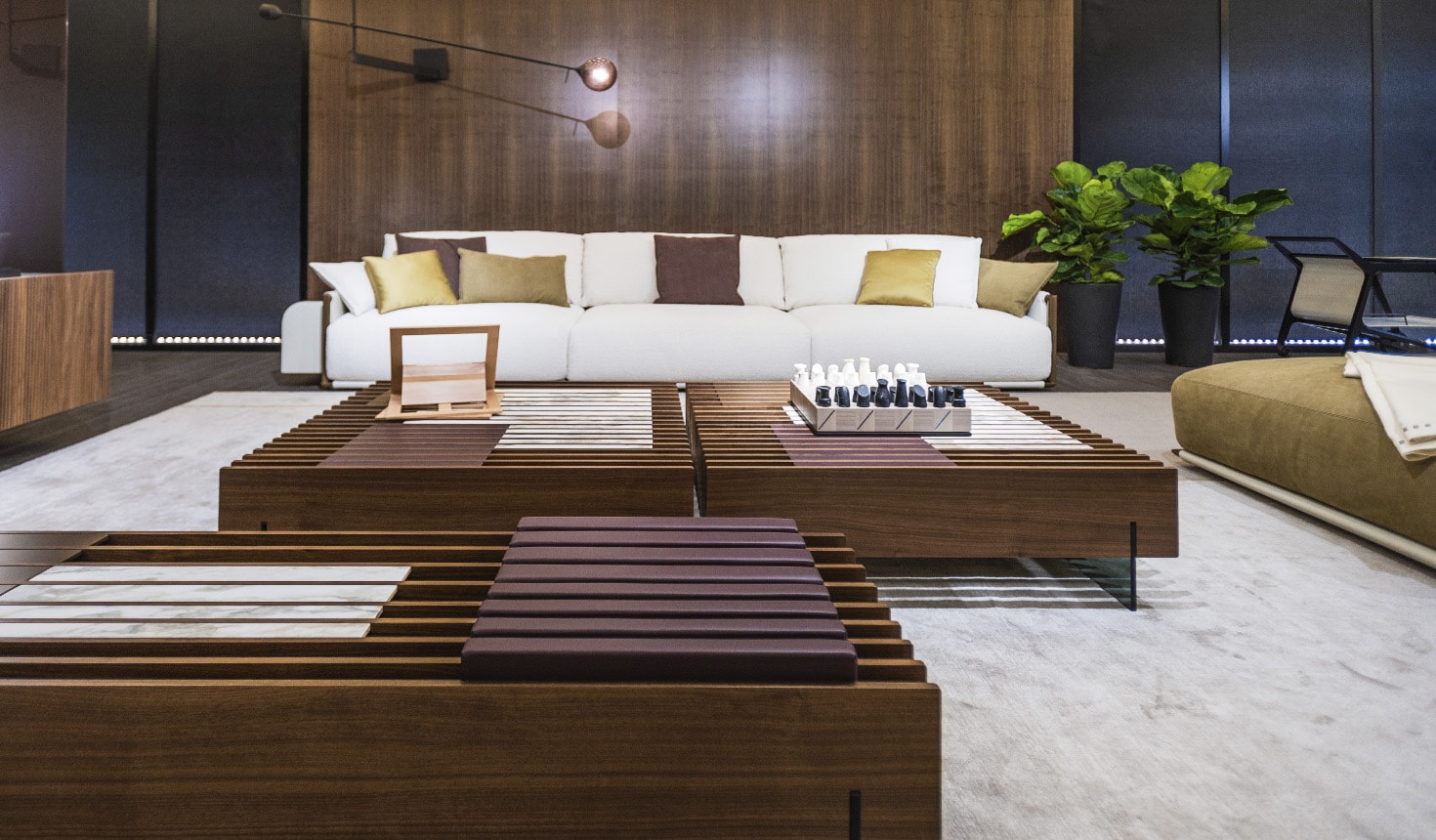 Giorgetti was protagonist at Salone del Mobile, Shanghai from 22 to 24 November 2018.
In Shanghai Giorgetti presented its lifestyle concept, revealing the perfect balance between stylish innovation and tradition, artisan expertise and technology applied to the industrialisation process, together with global culture and Italian lifestyle. These are, in fact, the values on which the company's own values are founded, and which exports throughout the world today.
The world of Giorgetti stand was located right at the entrance to the Eastern Hall. Iconic designs and new products add dynamics to the space. The lightweight architectural structure was demarcated by minimal graphics. Inside, ambiences typical of the Giorgetti's world were brought to life, revealing its unique ability to interpret the needs of contemporary living.
Wood components, marble and textile details with their intrinsic three-dimensional effect transformed Giorgetti ambiences, from the dining room to the living area and bedroom.
A museum-inspired gallery celebrated the company's 120th anniversary through the re-issue of historical pieces of the company's Matrix division of the 1980s, the images from the book Object to Project. Giorgetti design since 1898, together with the Cabinet of Memories, designed by Chi Wing Lo for Giorgetti's 120th anniversary. This collector's item, reminiscent of an exquisite treasure chest to collect impressions, ideas and experiences, is destined to become a fabulous heirloom in the future.