KNIGHTSBRIDGE
PENTHOUSE
Two apartments set in the 3rd and 4th floors of London's Knightsbridge garden square have been integrated to create a new Penthouse composed by 5 ensuite bedrooms, reception & dining rooms, chef's kitchen, media room and two terraces that look towards wonderful London's landscape.
A glass elevator rises through the apartment straight into the penthouse, while a mirrored bar connects the two sets of windows facing the garden square. Contemporary geometric parquet flooring is inspired by the incredible angles of the roof construction that is one of the apartment's design highlights.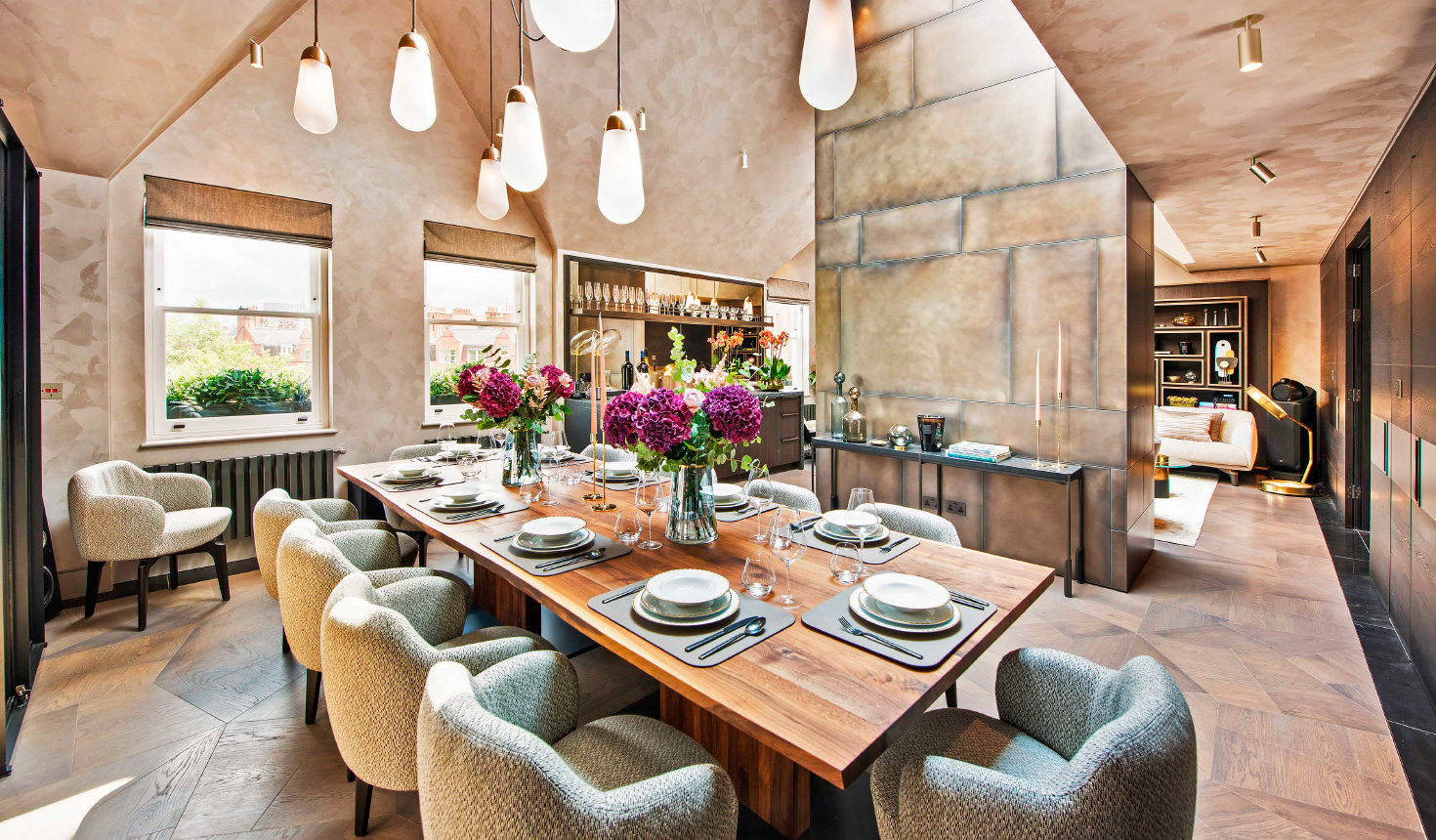 Our Projects
Solutions of exclusive elegance that draws ambients away from their insignificance and endows them with refinement and unique "Giorgetti style"