Mews II
Interiors Femont Galvan Designers
A fresh, elegant and sophisticated aesthetic project in Gibraltar. Influenced by the detailing of historic Arab ornaments, the studio developed its own contemporary Moroccan decoration in a minimal space. The combination between light colours and bold materials defines the space aesthetically and functionally.
Thanks to their versatility and their absolute comfort, the Diana small armchairs are perfectly suitable for the wonderful dining area with the stunning view on the sea. The Aei console completes the bedroom with its harmony and uniqueness.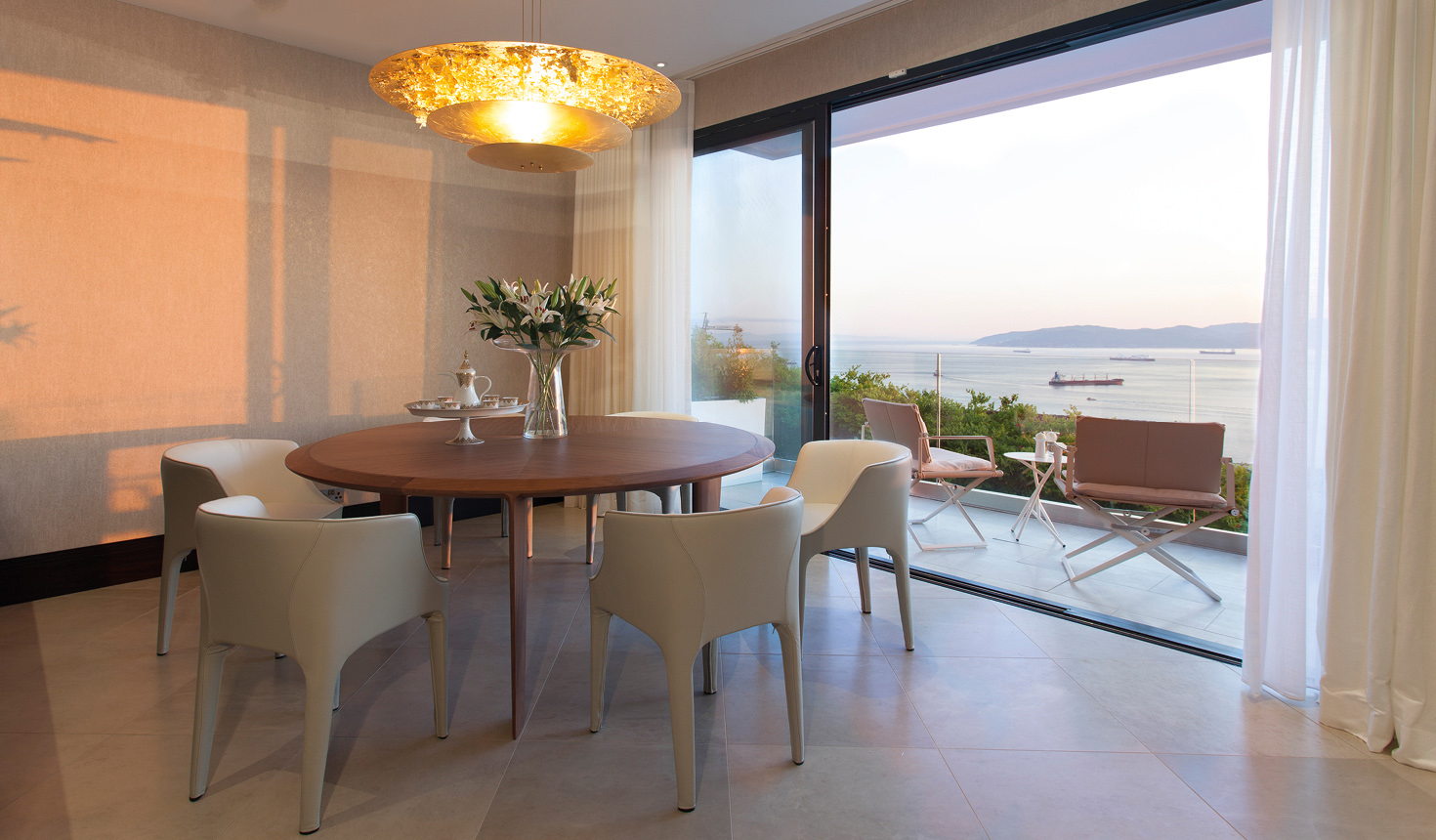 Our Projects
Solutions of exclusive elegance that draws ambients away from their insignificance and endows them with refinement and unique "Giorgetti style"