Shanghai
Villa
Interiors MICHELE MANTOVANI STUDIO
Elegant private villa in Shanghai. To balance work and private life in the same environment, modern times and Eastern traditions.
The spaces of this large house have been designed with balance, choosing every element one by one, so that everything is in its place. The living room features the Drive sofa, the Denny armchairs, the Round coffee tables and the Nea bookcase, and is completed by the Atmosphere collection with the Leaf chandelier.
The piano room is elegantly furnished with the iconic Hug armchairs, Blend coffee tables and Ibla chairs; everything is enhanced by Oliva vases. The villa is surrounded by a large tropical garden.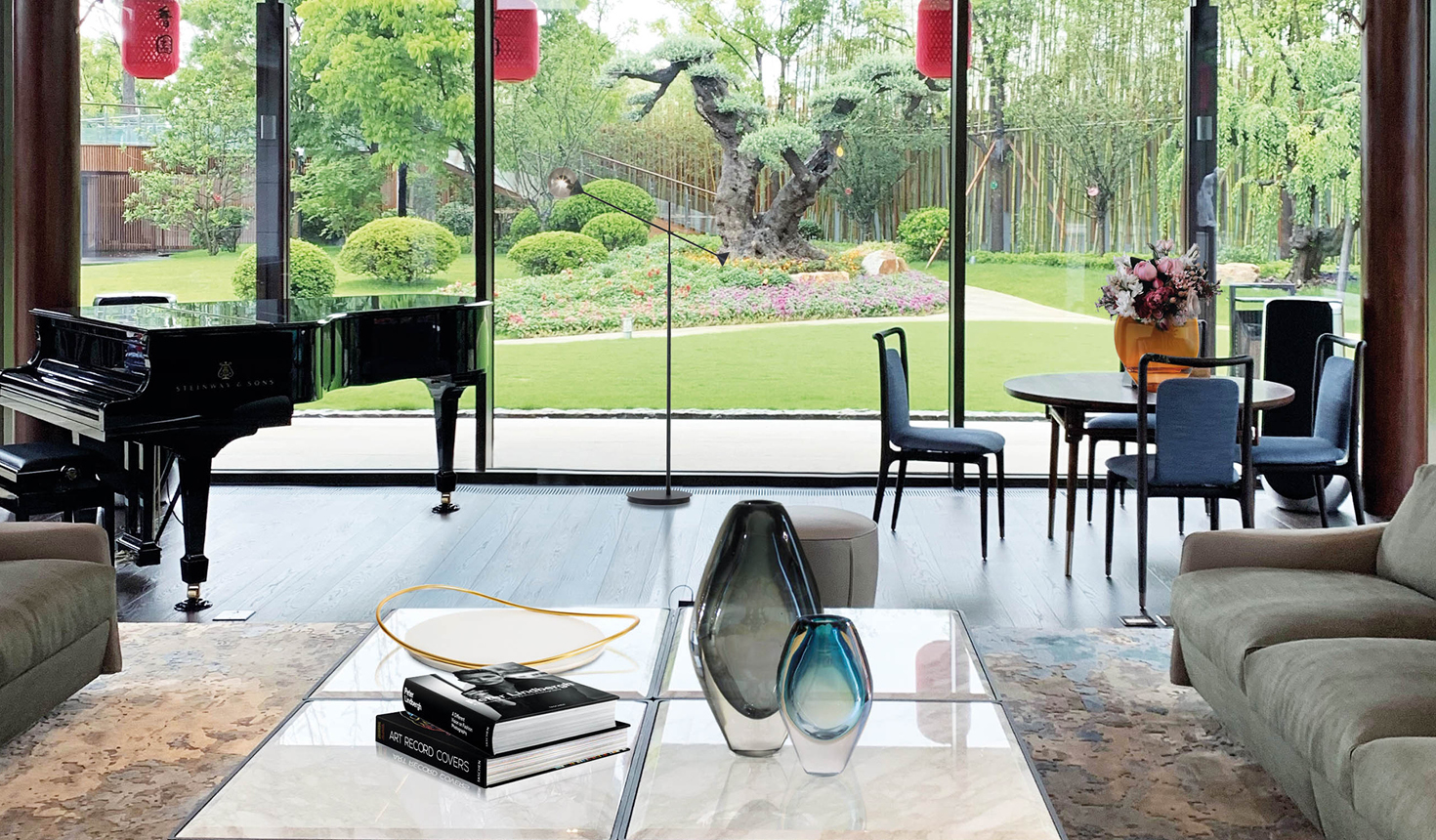 Our Projects
Solutions of exclusive elegance that draws ambients away from their insignificance and endows them with refinement and unique "Giorgetti style"