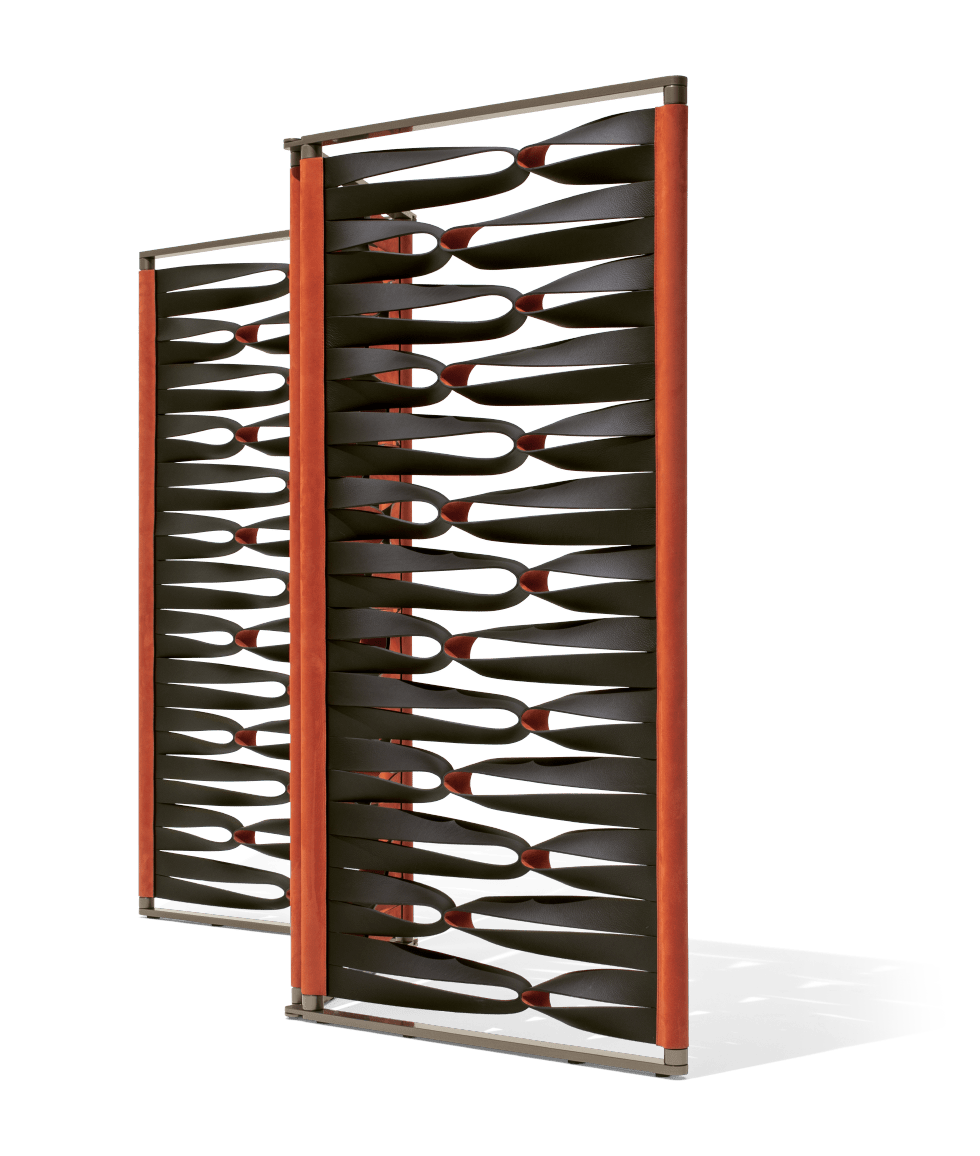 Borealis
Borealis' seductive interplay of weaves creates a see-through effect. The fold of the single leather band is reminiscent of the sinuous draping of light designed by the aurora borealis.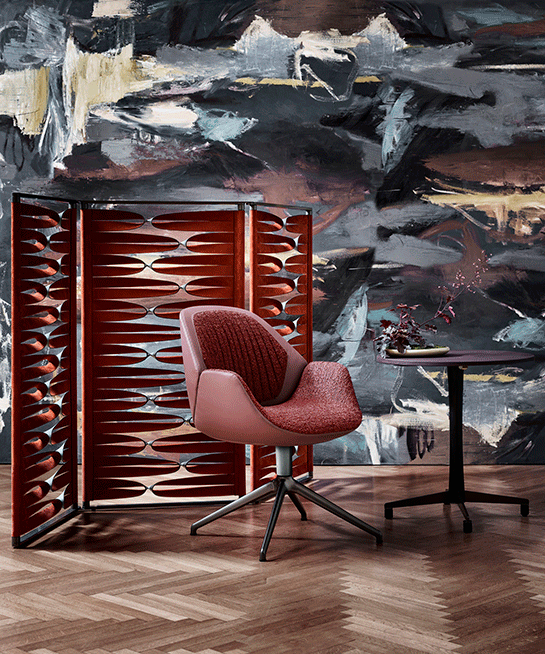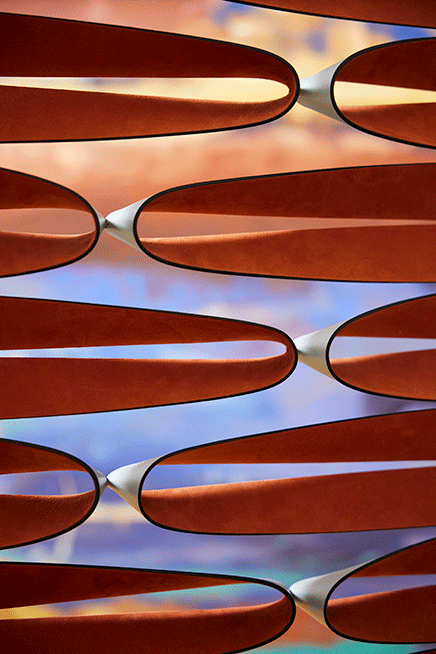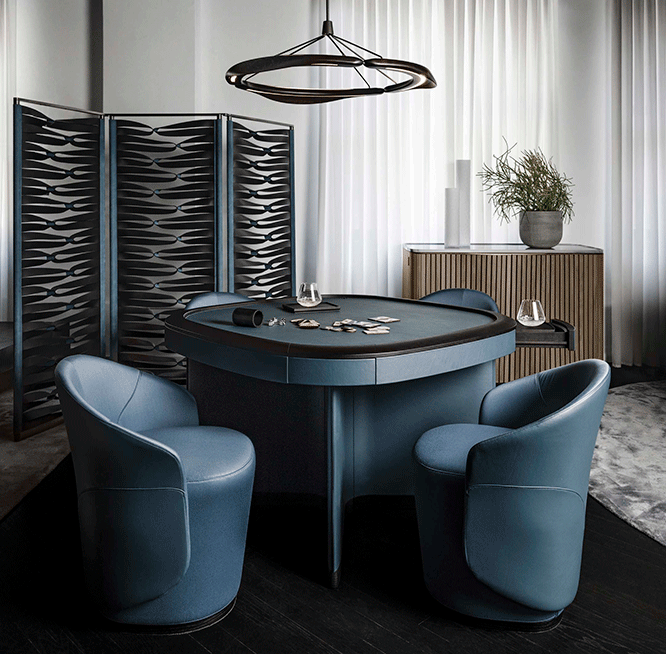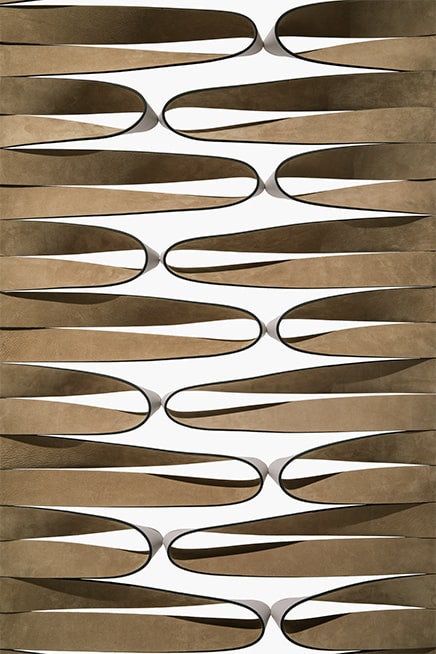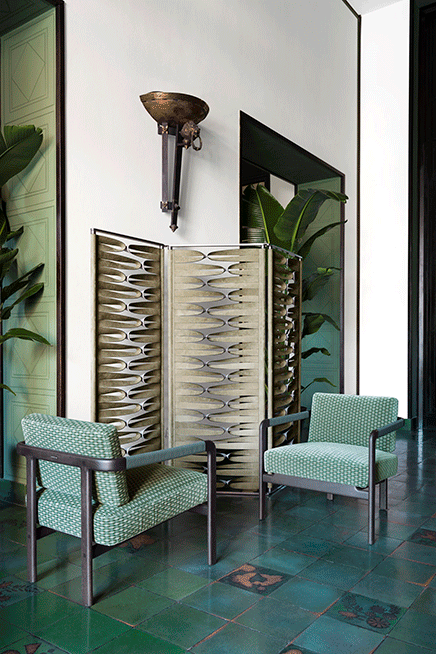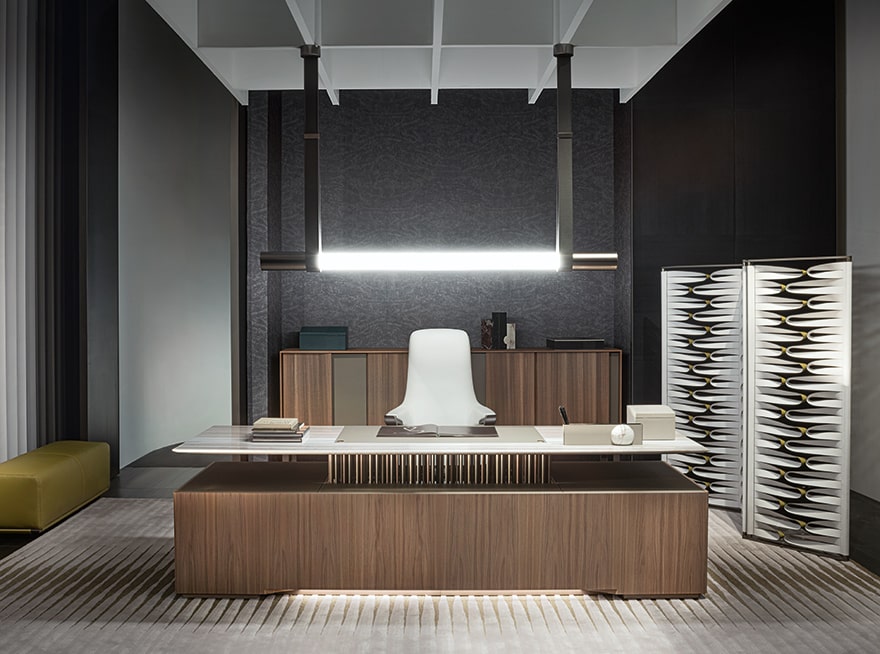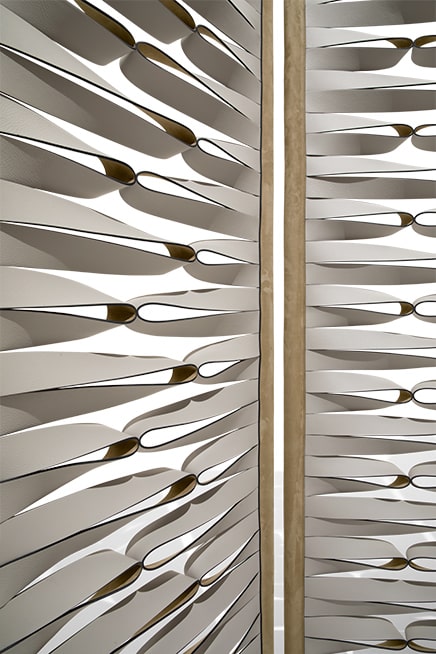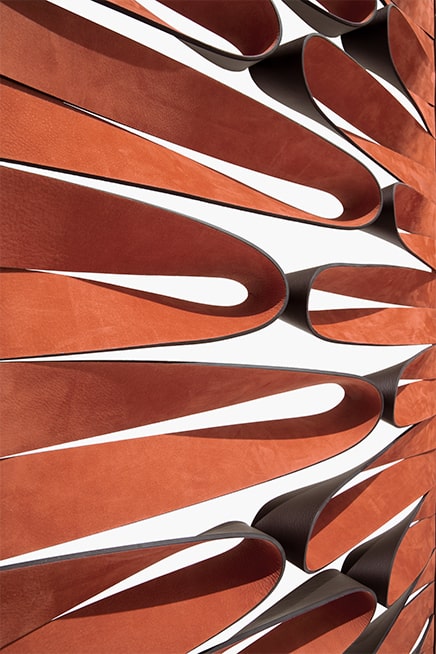 Screen consisting of three rotating doors with aluminium frame and two-colour leather bands.


"Borealis is an object with abundant decorative charm, revealing Giorgetti's signature craftsmanship.
Strips of two-tone leather are sewn to a metal frame in tension and attached by a small hand-sewn stitch—meet to form charming bows. It is a useful accessory for creating small intimate spaces. With its sculptural appearance, this object is the result of quick thinking and simple execution."

—Roberto Lazzeroni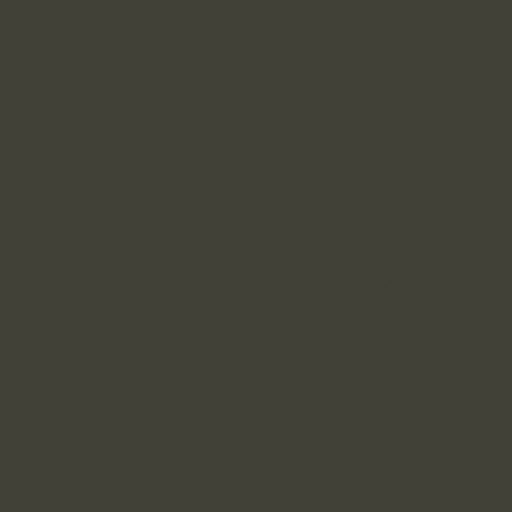 The design of our products is the result of the merging of centuries-old traditions, craftsmanship and attention in the selection of raw materials.