PINEIDER X GIORGETTI
"Pineider X Giorgetti" focuses on functionality and aesthetic sense through traditional objects nestled in the contemporaneity, thanks to bold combinations of colours and materials.
2023 collection
Conversations. Creating constant dialogue between craftsmanship and advanced manufacturing, the pieces in the new collection express the profound meaning of design according to Giorgetti in every minute detail.
PROJECTS
From the domestic to the large-scale dimension, Giorgetti together with Battaglia provides customers with comfortable, elegant and original solutions. Custom-designed contract projects that can give character and a strong design imprint to the environments of hotels, restaurants, exhibition spaces, shops and yachts.
Giorgetti interviews - Dante Oscar Benini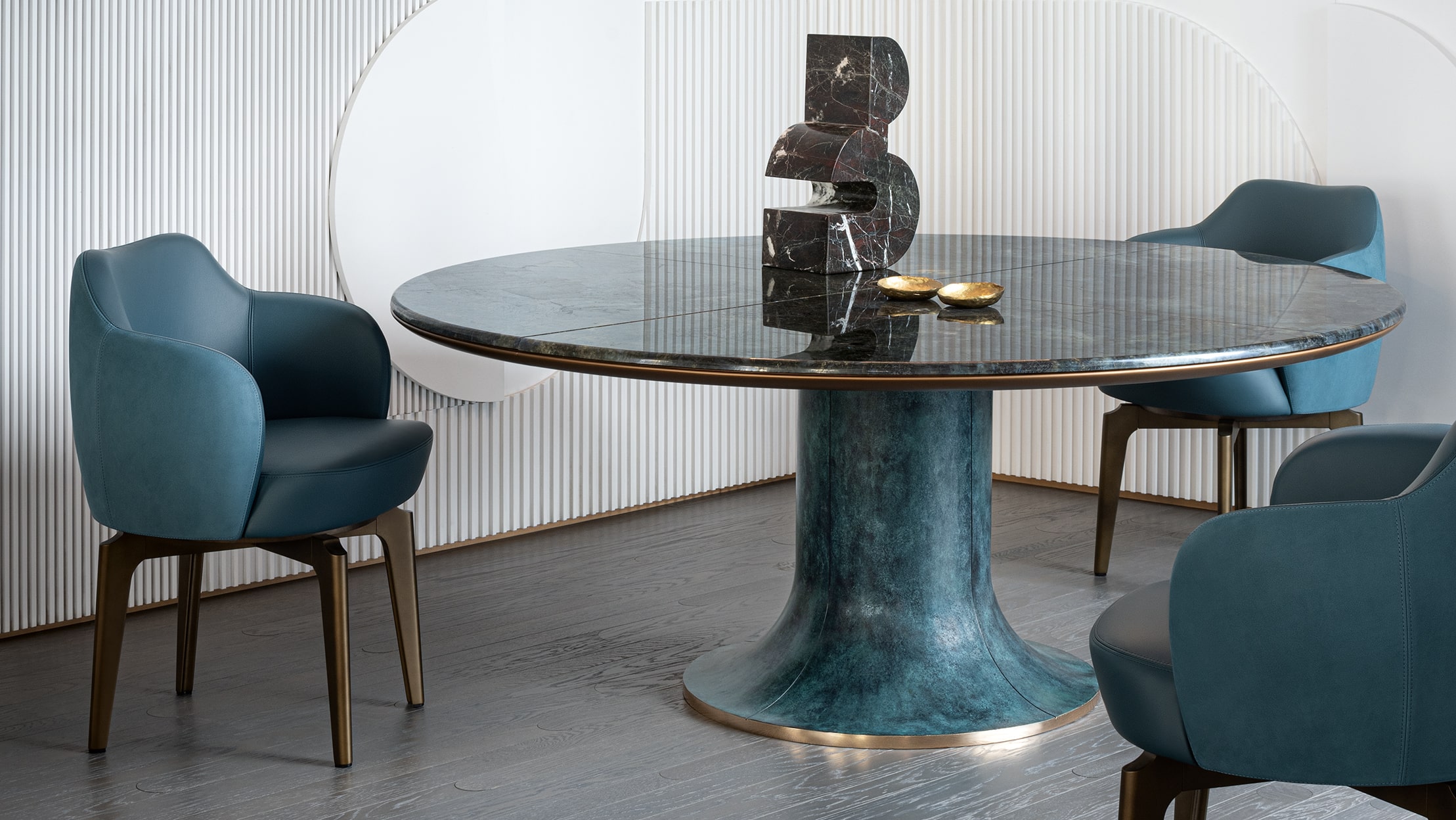 Mizar special edition
A special edition of the Mizar table, with a round top in Labradorite and a base in cast bronze, which has blue tones to echo the colourful reflections of the top. In a limited edition of just 12 tables.