YACHT SEVEN Project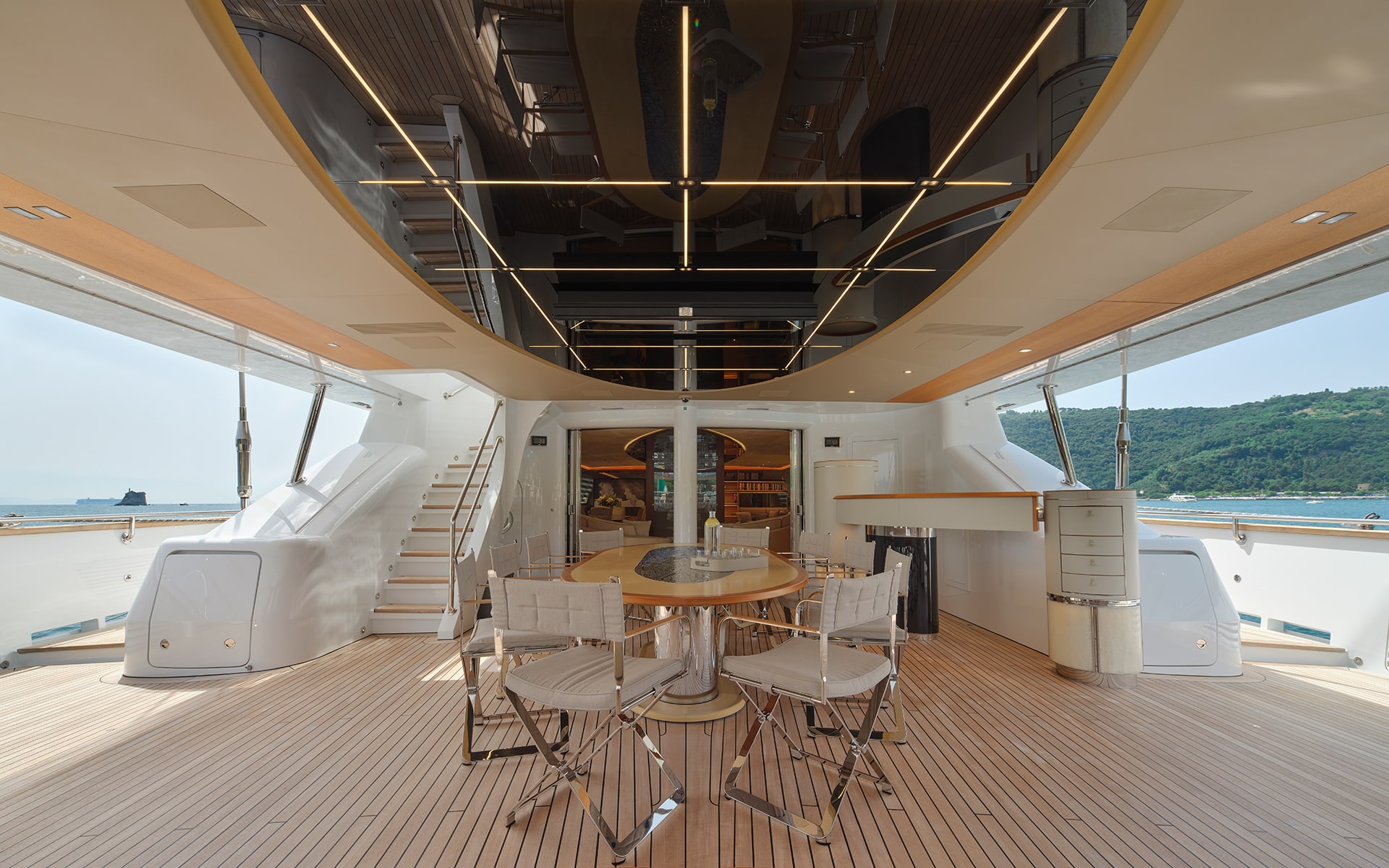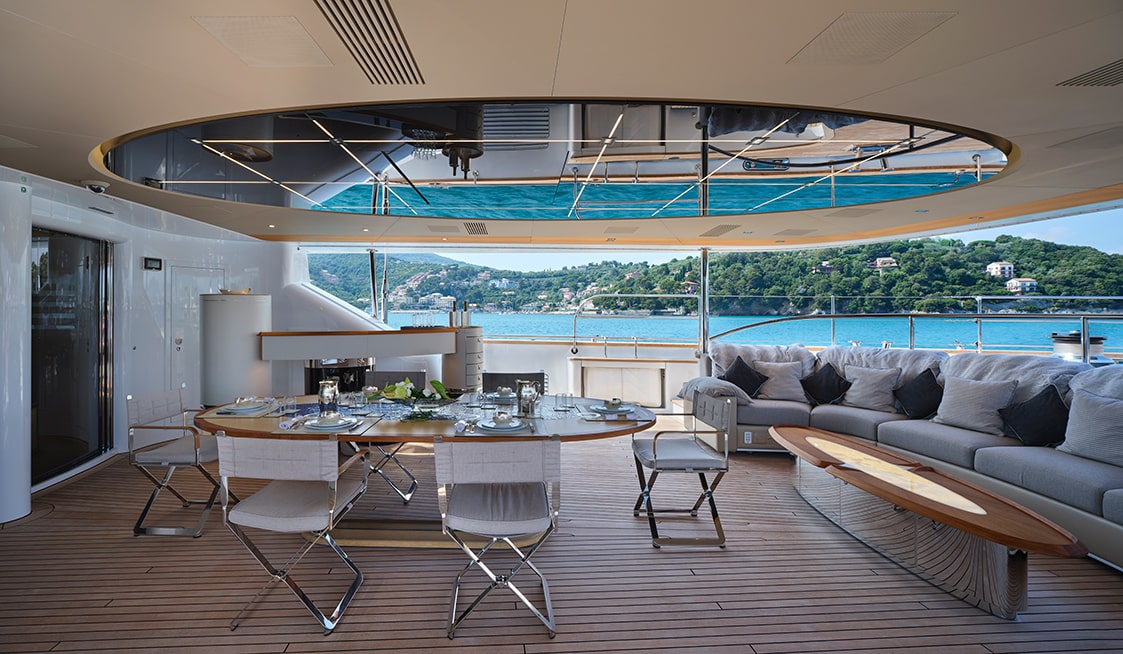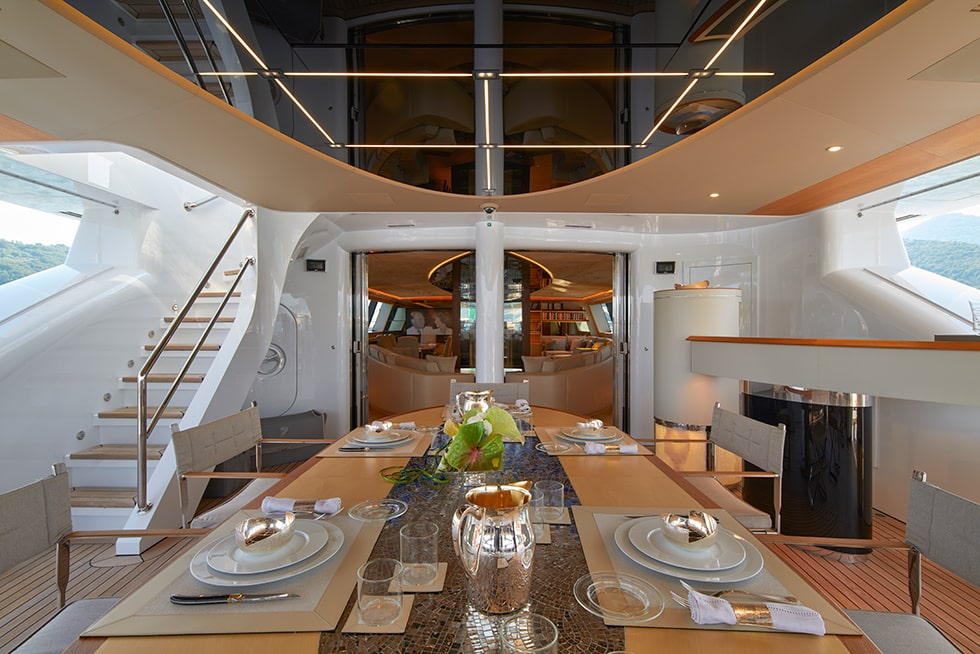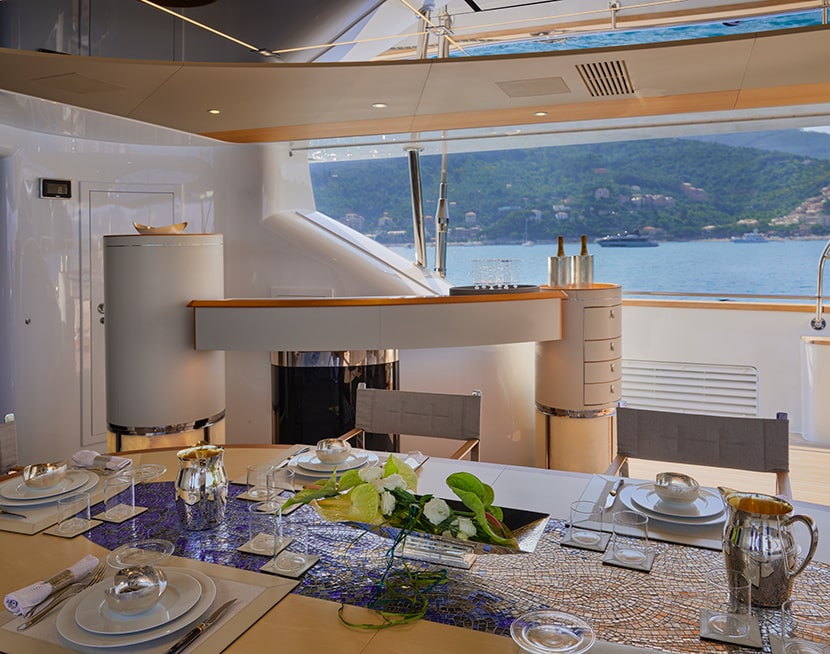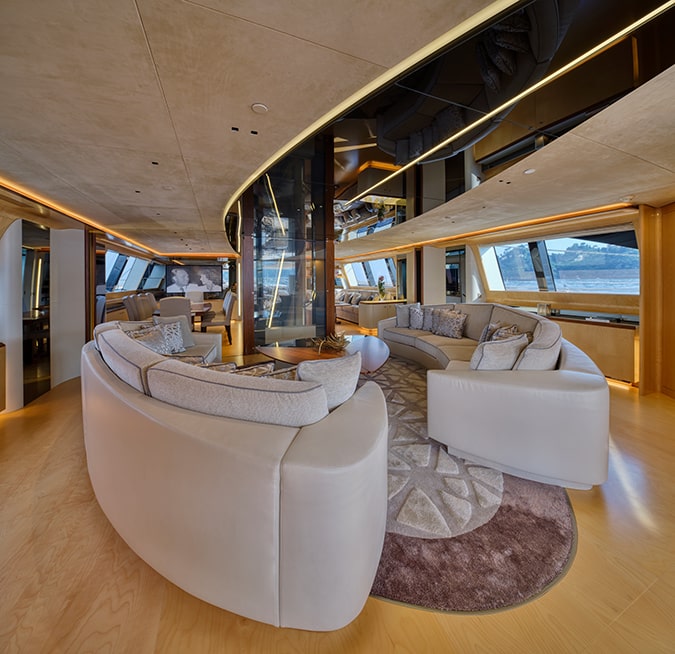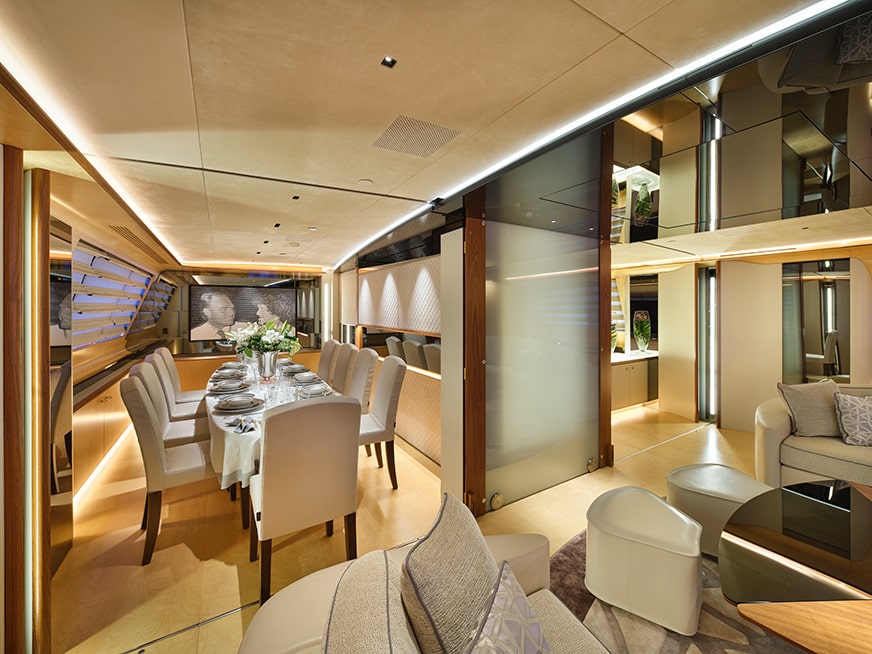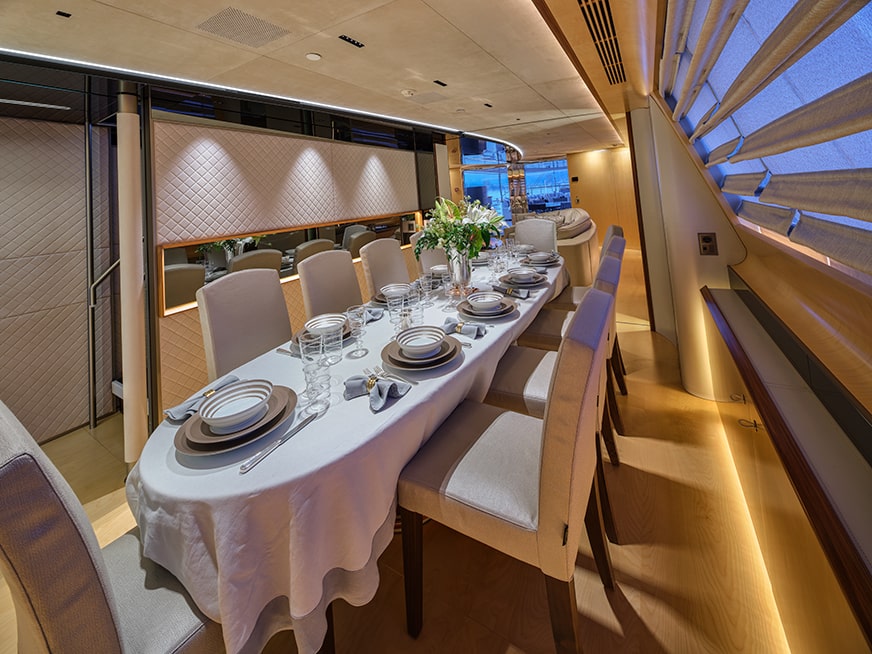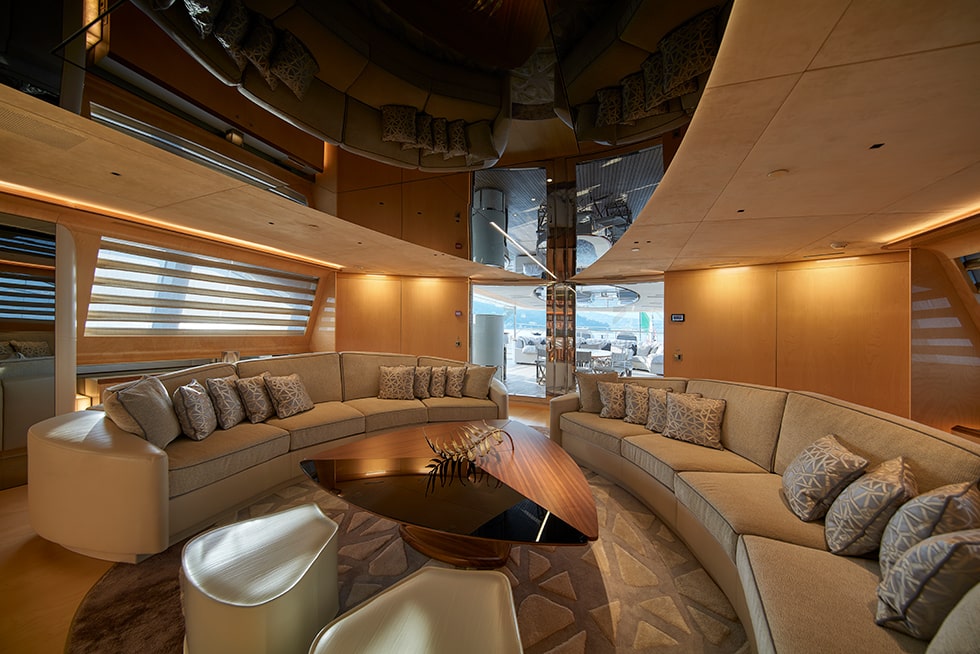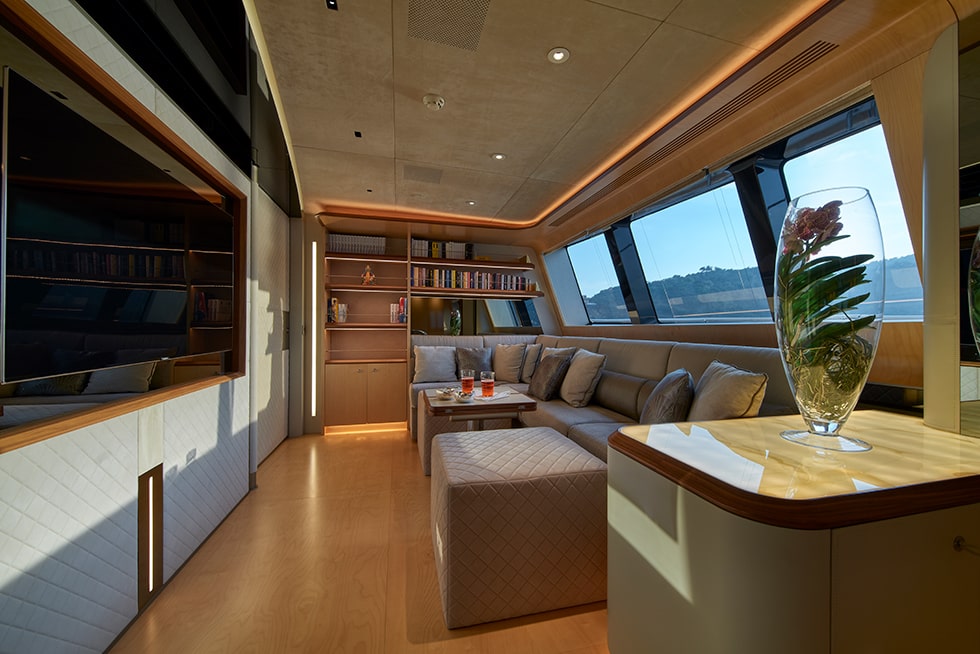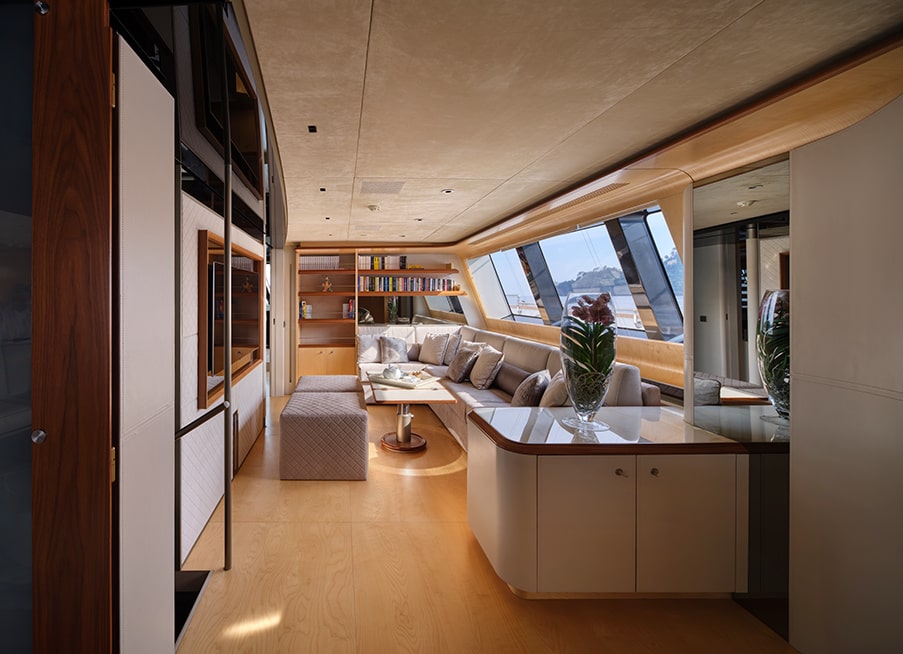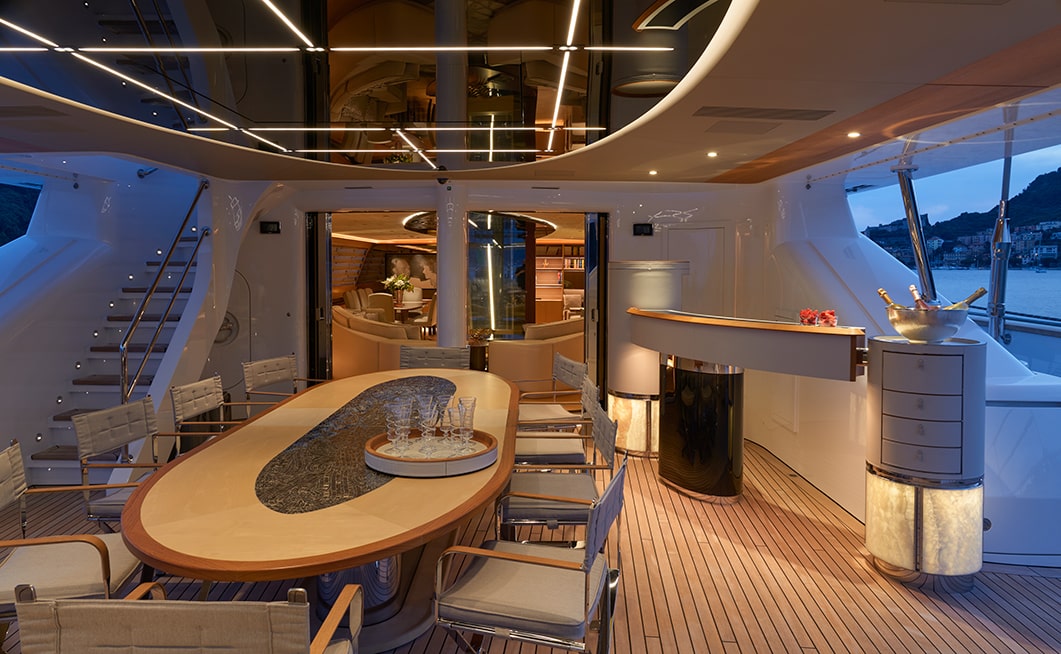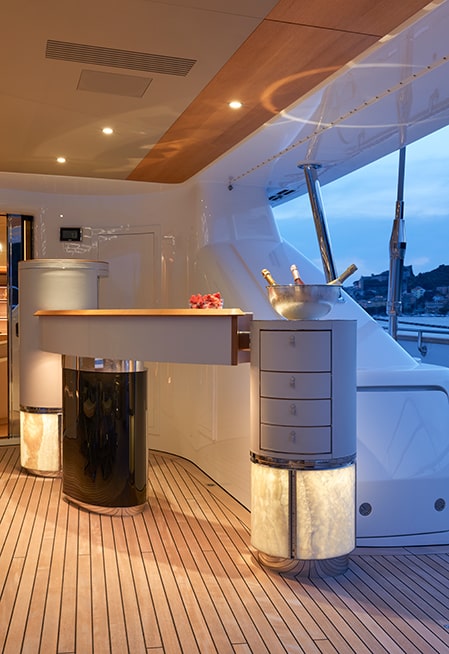 Interiors ARCH. DANTE O. BENINI / Developer RON HOLLAND, 2019
Unique style and elegance represent the new design experience of the Seven Yacht, with interiors designed by renowned Italian architect Dante O. Benini and water lines designed by New Zealander Ron Holland.

Giorgetti, with its Battaglia brand, was selected for its affinity with the project in terms of technological capacity and material expertise, as well as the refinement and accuracy in the execution of the work.

The Giorgetti Group has been entrusted with important furnishing elements: sofas and seats for the various areas, with various functions, and above all, items with complex shapes that are difficult to produce such as tables, coffee tables, poufs and elements of the bar counter; all with special stitched leather work.

The brand's expertise reached its peak in the composition of the central sofas, which were tailor-made to meet the owner's needs in terms of passenger height and limited installation space. This solution was obtained by inserting harmonic steel elements into the back of the sofas, which support the seat by pushing it outwards and guaranteeing extreme comfort.

On board, a selection of refined, high-performance materials recreates intimate, welcoming environments, more like a wonderful flat by the sea than a yacht.