Villa Castiglione Project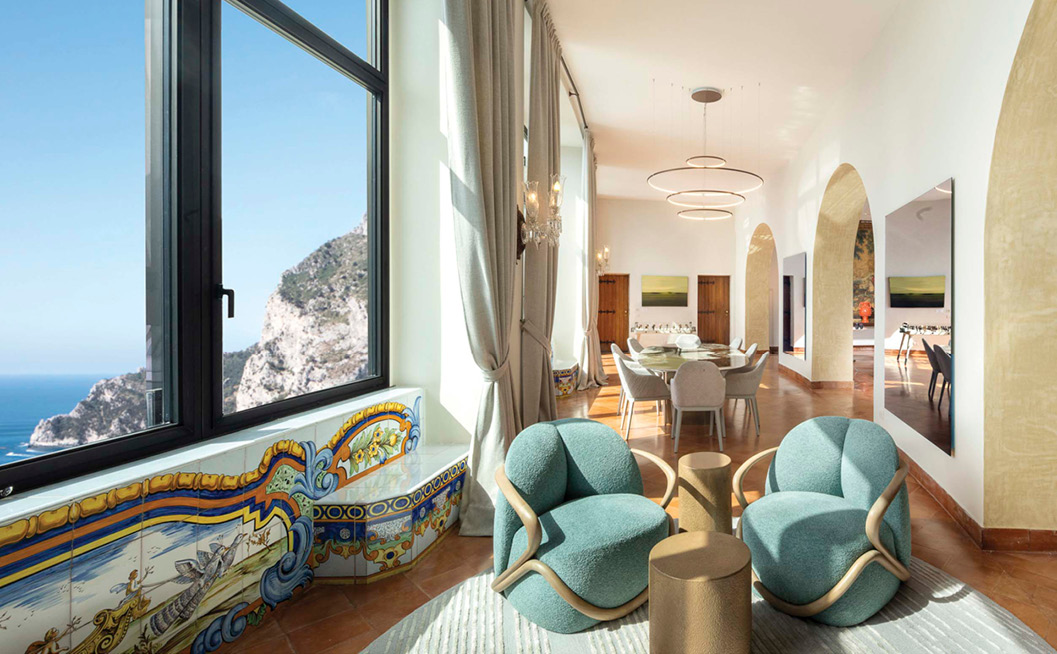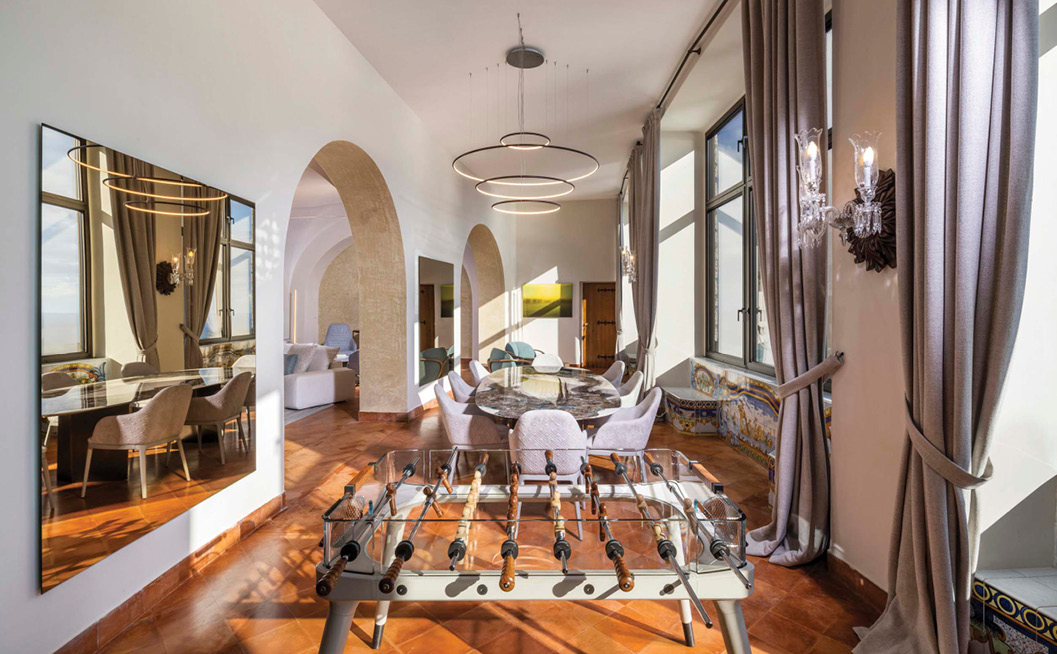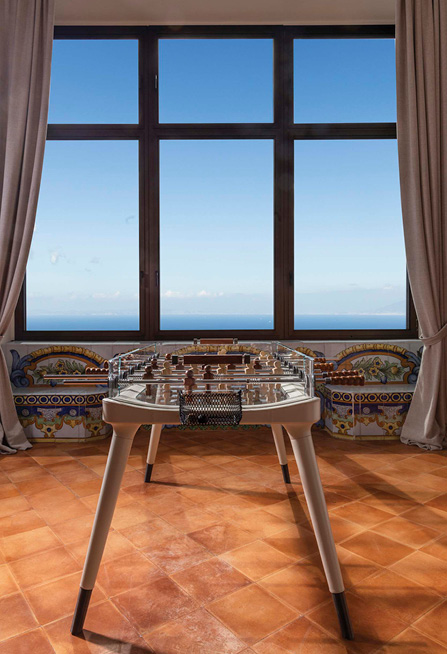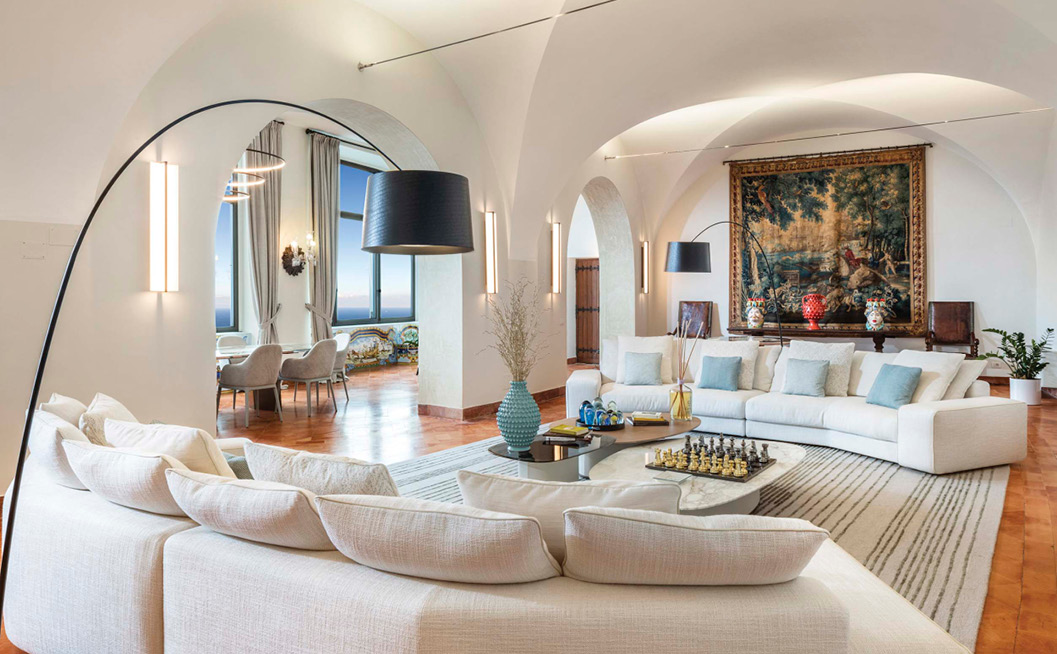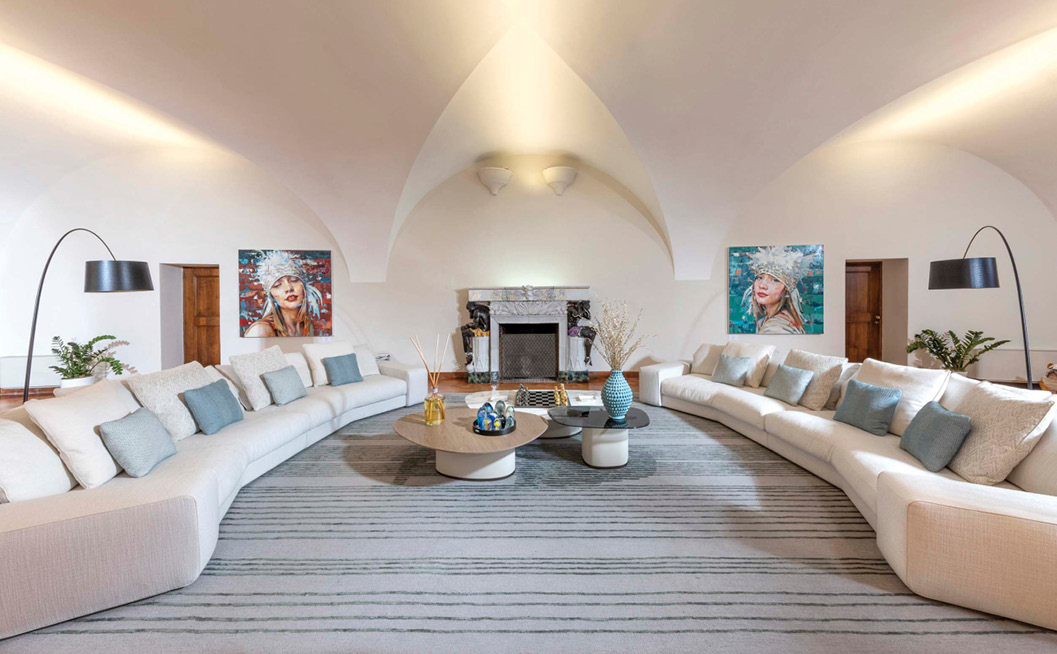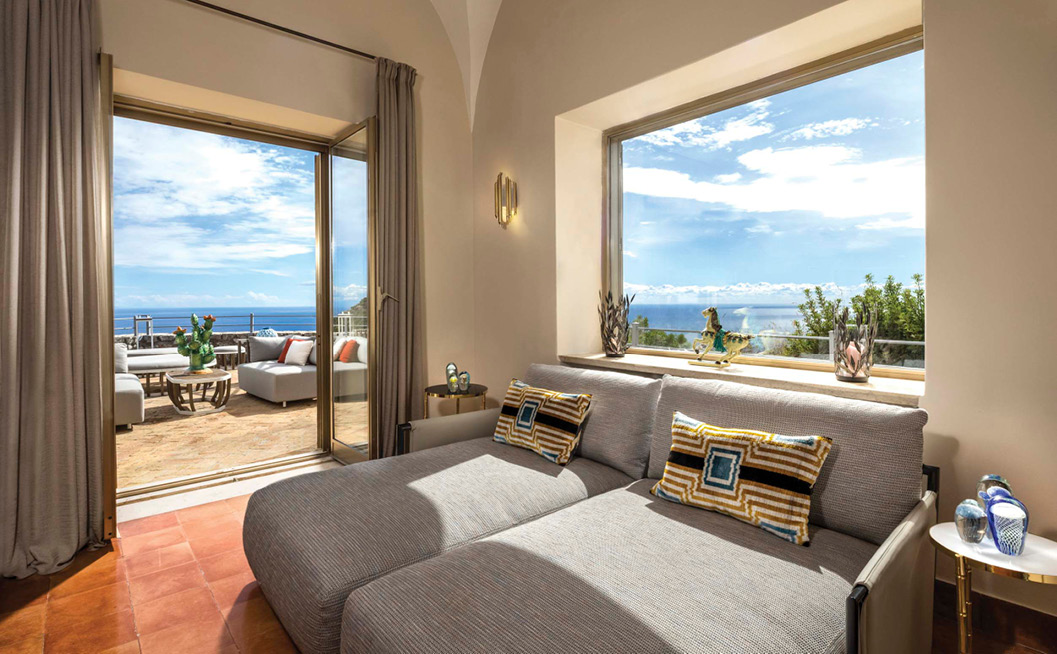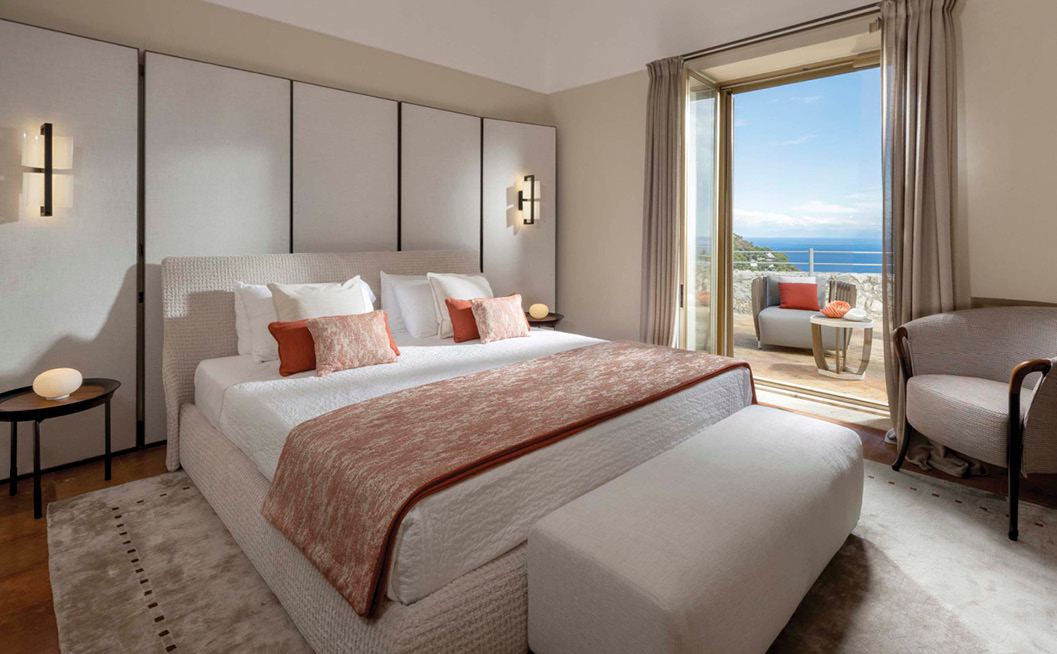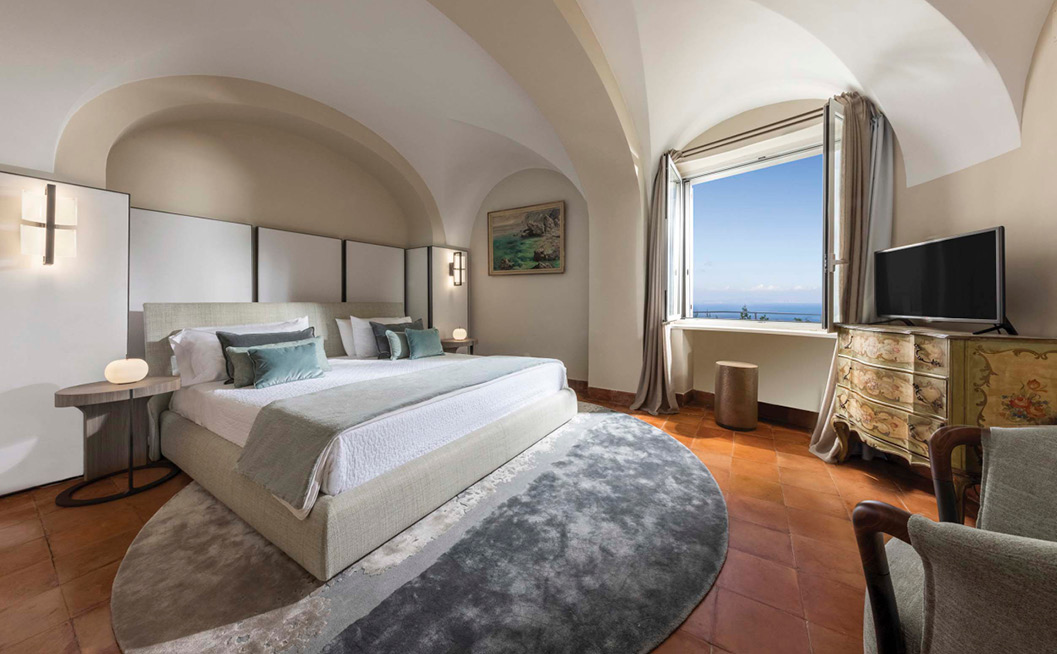 Capri, 2022
The Made in Italy signed by Giorgetti is showcased in one of the most enchanting views of the Mediterranean. The project in collaboration with Manfredi Fine Hotels Collection is born for the refitting of several rooms of Villa Castiglione, in Capri, an oasis of luxury set on a cliff overlooking the Faraglioni, the famous Piazzetta, in front of Marina Piccola, with the Gulf of Naples at the horizon, offering the setting for an unforgettable experience.

The floor reserved for guests revolves around the spacious 300-square-metre living and dining area.

The dining area includes the iconic HUG armchair designed by Rossella Pugliatti, whose gentle lines are accompanied by the CORALLO bronze liquid metal coffee table, with a handmade embossed surface that makes each piece unique. They are joined by the 90° MINUTO table.

The second area with the living room features a composition of the SKYLINE modular sofa designed by Carlo Colombo, composed of various elements and decorative cushions, together with the GALET coffee tables by Ludovica+Roberto Palomba.
The JANET armchairs designed by Umberto Asnago, with their generous and enveloping shapes, are matched with the BLEND coffee tables and the SKYLINE walnut storage unit by Carlo Colombo, which is contemporary but full of references to the past.

The living room leads to the night area, consisting of five bedrooms, where the CORALLO coffee tables are stille encountered, this time together with the ALTEA bed, designed by Carlo Colombo, whose essential but functional features are flanked by the ATHENE and LING bedside tables, with their flexible and dynamic personality.

The Master Room of Villa Castiglione, equipped with a sitting area, welcomes the REA bed designed by Chi Wing Lo, with its winged shape, together with the soft ADAM bench ready to meet different needs. The ROMEO bedside table and coffee table designed by Roberto Lazzeroni, versatile furnishing complements, complete the space.

Textiles and carpets from the Atmosphere collection, including MIRÒ, STITCH and SHIGHERA, enrich the spaces.