LIFE AT | ADV Campaign 2020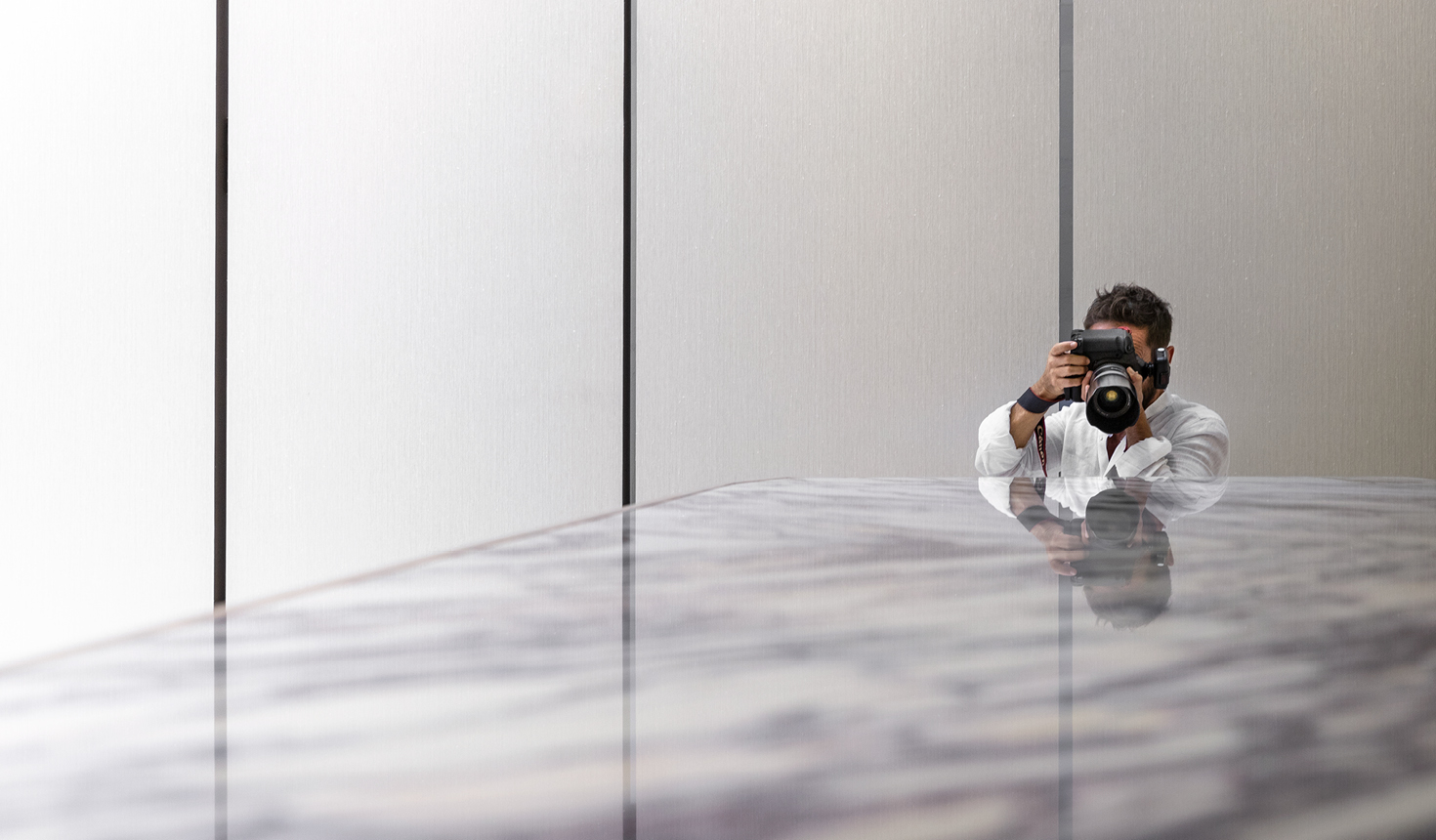 On "Voices" by Giorgetti Channel, the 2020 ADV campaign
Giorgetti shows the 2020 visual communication through the ADV campaign, from its concept to its realisation, with the voice of Giancarlo Bosio, Art Director, and the photographer Tiziano Sartorio.

Tiziano Sartorio explains how the collaboration with Giorgetti was born and illustrates the technical peculiarities of his work process, for the creation of the first two advertising subjects for living and dining. Tiziano Sartorio's work was based on the creation of natural volumes and shadows using artificial lighting in a very large space. Architecture at the centre of the scene, pure, rational and conceptual, without hiding the fact that it is a photographic set. The brand's ability to design complete environments was emphasised: attention to detail, craftsmanship and artistic sensitivity were taken to a different scale.

Giancarlo Bosio says that the choice of the soundstage allowed great freedom in the composition of the image: the Skyline sofa by Carlo Colombo and the Amadeus table by Roberto Lazzeroni are the protagonists, while walls, accessories and boiseries realised with materials from the Giorgetti collection define space. Design and architecture intertwine in the experience of living; the result is a sophisticated, international and timeless lifestyle. Architectural, decorative and artistic elements combine to create a contemporary collage.

The 2020 ADV campagn is shown in the ADV campaign 2020 short film made by MUSE Factory of Projects: the short movie is visible on Giorgetti's digital channel in the VOICES section.