PROJECTS & STORIES | Pinkham Point virtual tour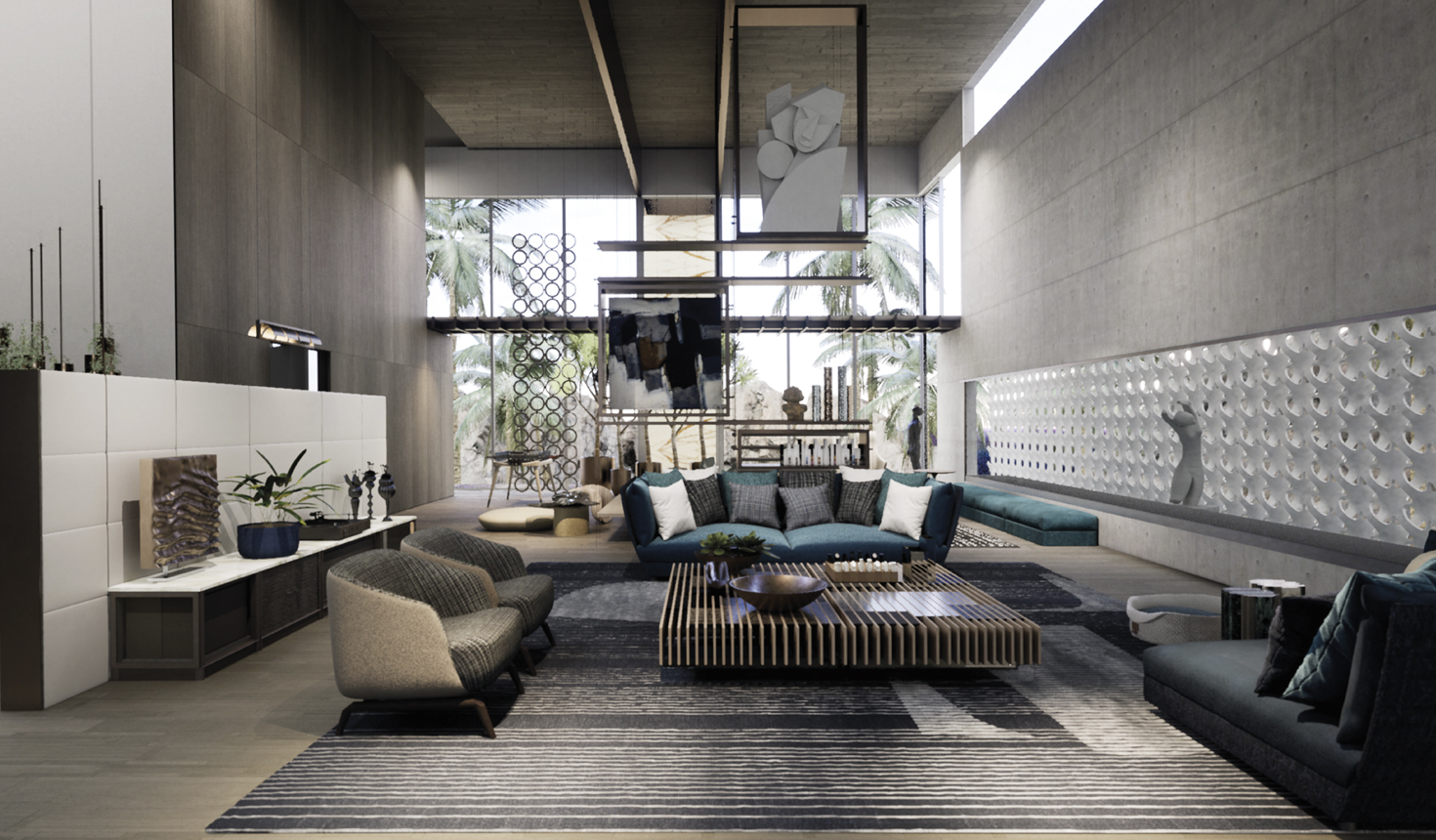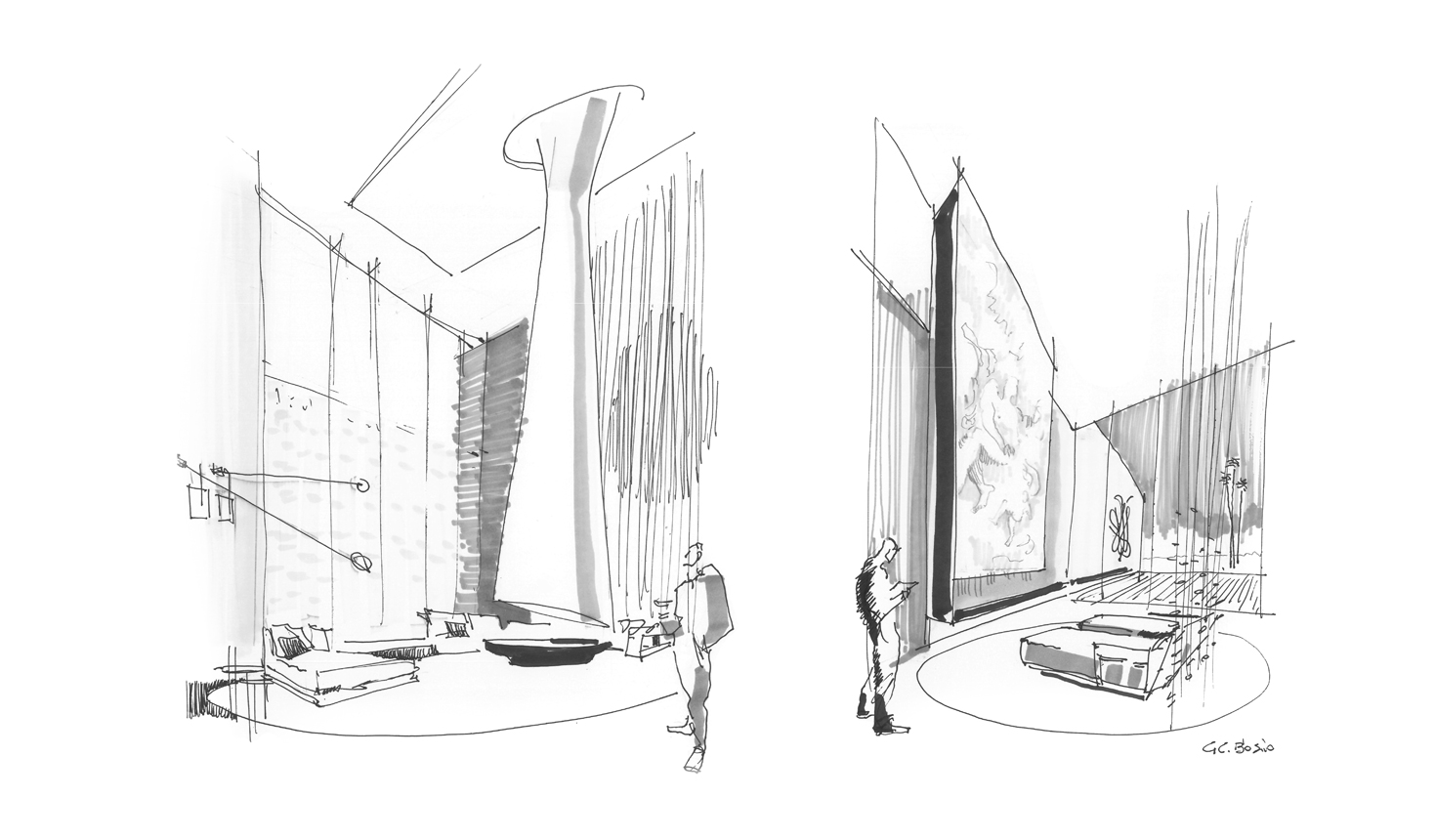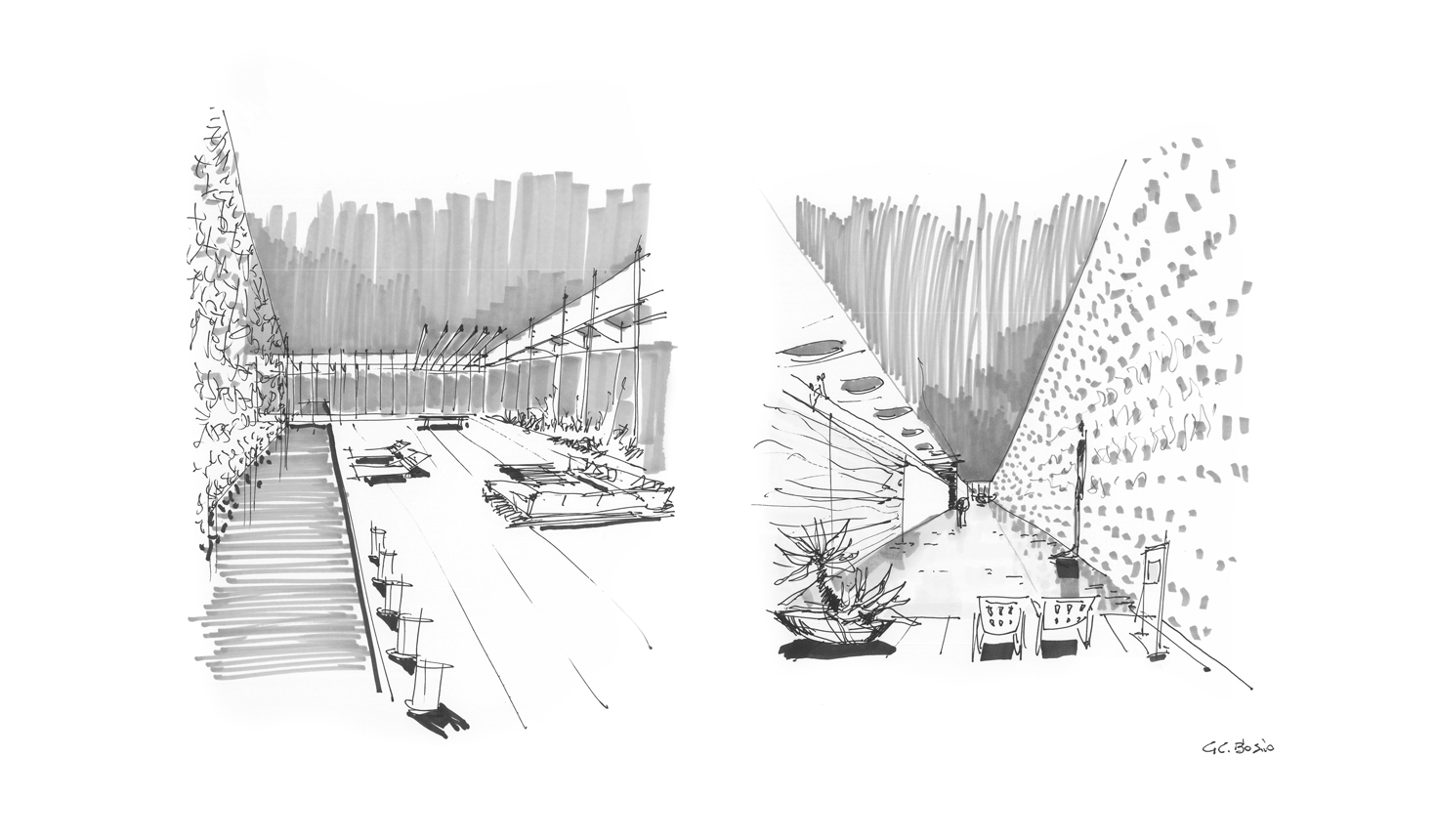 Giorgetti presents Pinkham Point on the new digital channel
The brand's new collection in presented in an anthology. The scenography is a virtual home inspired by the monumentality of modernist architecture, the lights and the techniques of cinematographic direction give life to an emotional narration. Giorgetti presents Pinkham Point, a unique and original project mixing cinema and architecture to illustrate the vision of living signed by the company founded in Meda 122 years ago in a new, in an innovative and engaging way. An anthology created thanks to the potential of digital technology that reveals, time after time, the sophisticated environments of a wonderful modernist home. The project is signed and directed by Giancarlo Bosio, the company's Art Director, and was created by the Giorgetti designers in collaboration with SuperResolution, a studio specialised in creating virtual environments and high-quality graphic pictures.

The pure lines, the rigorous geometries, and the monumentality of the iconic architectures of Ludwig Mies van der Rohe and Frank Lloyd Wright have inspired the elegance of this virtual villa. The cinematographic techniques, consisting of wide tracking shots and close-up shots, together with a crescendo of music, give back a poetic narration punctuated by Giorgetti furniture elements, between novelties and iconic pieces.

Characterised by significant prospects and silent volumes, the sets are rich in details: a tumbler forgotten on a table, an open book, a dress revealing a presence that inhabits these spaces and involve the viewer from the very first frame.

Architecture, design and nature intertwine through the large windows. The exteriors, which are a tribute to some scenes immortalized by Michelangelo Antonioni in Zabriskie Point, from which the name Pinkham, the canyon of the Joshua Tree National Park, hosts bodies of water and becomes the background for the Open-Air collection by Giorgetti. In the interiors, the multiple functions of the house follow one another: the living room, the dining room and kitchen, the patio, the office and the night area come alive in the cuts of light and the reflections created by the perforated walls, but also in the colours of the pieces: from the minimalism of white with touches of sand and pearl grey, to then reveal vibrant shades such as blue and octane.

"The Pinkham Point project was born from the need to build an alternative experience at the Salone del Mobile where we can share a heritage of ideas and projects with our partners and customers. So, we decided to experiment with the resources made available by digital innovation and try to convey the emotions, values and uniqueness of our products with a project that brings art and technology together. The success of this combination is something that we have already tested on a production level: Giorgetti, in fact, has long supported important manufacturing investments in industry 4.0, with the aim of maximizing the irreplaceable artisan knowledge" commented Giovanni del Vecchio, CEO of Giorgetti.

Click here to watch on Giorgetti Channel
Stay tuned to discover more!