MOODS & SHAPES | The charm of ceramics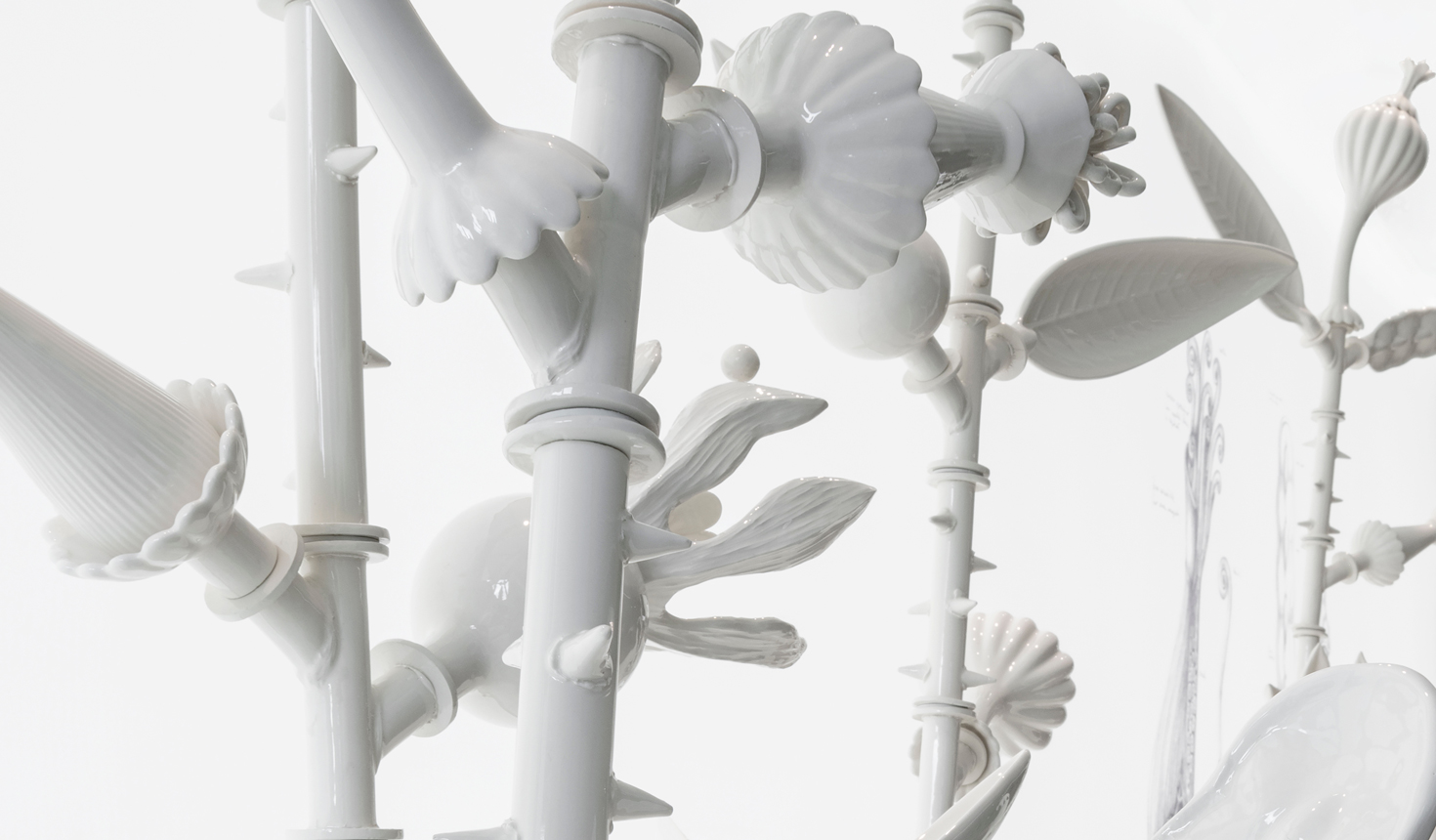 On the "Voices" of Giorgetti Channel, the ceramic manufacturing processes of the 2020 collection
It is the turn of ceramic: Giorgetti tells the peculiarities and processes of this special material with the voice of Roberto Cambi with his 2020 creations.

At his first experience with Giorgetti, Roberto Cambi is a sculptor, painter and master glassmaker: he designed two new products for the Atmosphere collection experimenting different creative frontiers. With nature as focus.

Ceramic is magical: it offers infinite possibilities to remove and add material, it changes in your hands and it needs to be respected in its delicacy and its changeability in the years.

Amazonia is inspired by an extraordinary flower of the Amazon rainforest: this species intertwines its roots to prepare for the flowering process taking place only once in its lifetime. Following an ancient custom, the Yanomami tribe uses these roots to tie children's hair. This ritual takes place every year to strengthen the deep bond between man and nature. A modular floor sculpture was realised from the magic of this flower. Amazonia is made of white glazed ceramic with a metal core.

Buds is an original fragrance diffuser with sticks: a tribute to the shape and beauty of plants and flowers, designed to bring an unusual and exotic floral image to the interior of any environment. It is an object that takes inspiration from nature, interprets it, colours it, shapes it. Designed as stamens of flowers, the sticks complete the clear floral inspiration. The structure in ceramic is coated with a precious metallic enamel in contrast with the delicacy of the bouquet.

The charm of ceramic manufacturing is shown in the Special Ceramic Manufacturing short movie produced by MUSE Factory of Projects: it can be watched on Giorgetti Channel in the VOICES section.