MILAN DESIGN CITY 2020: GIORGETTI RENOVATES THE ATELIER AND THE STORE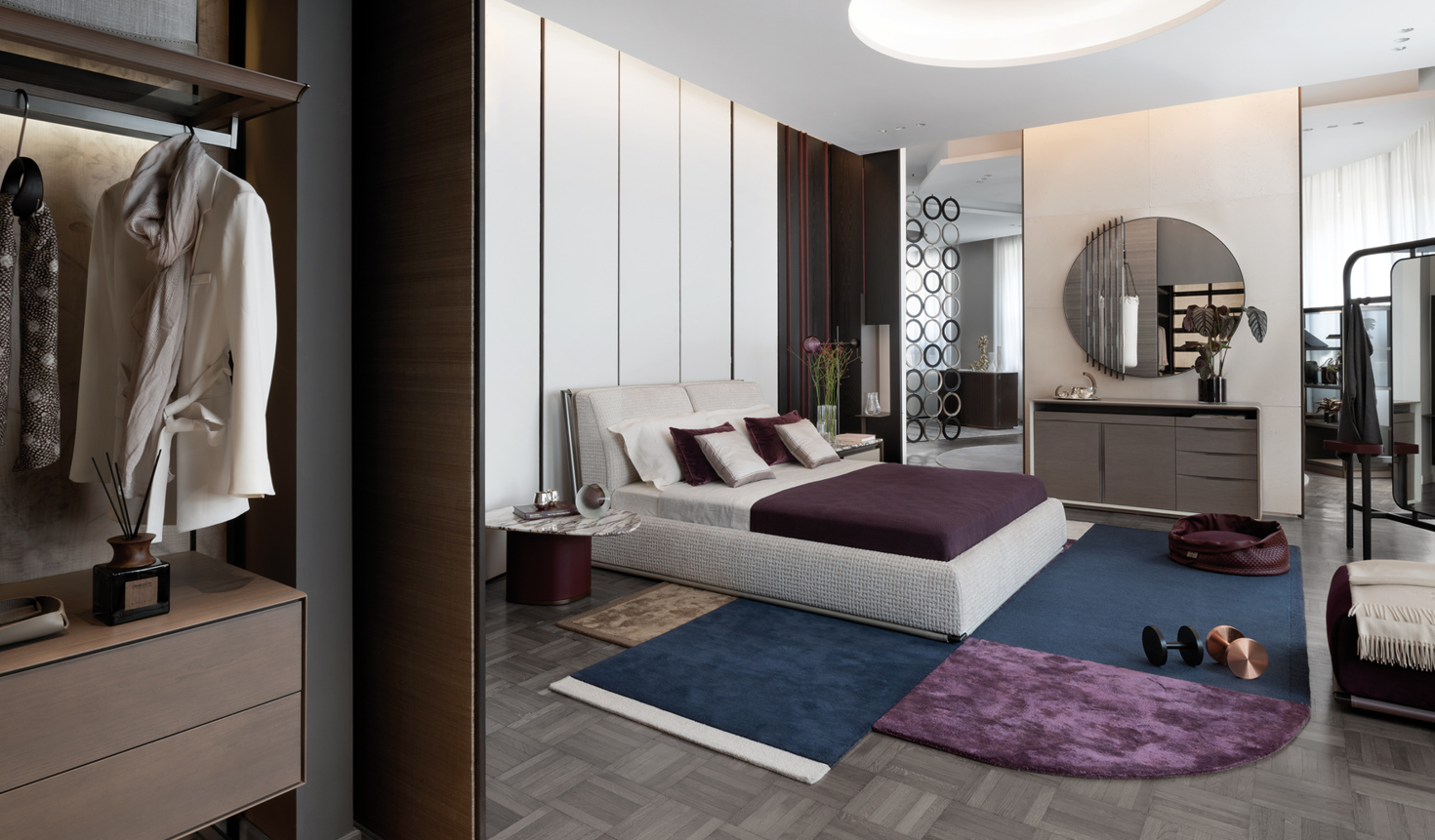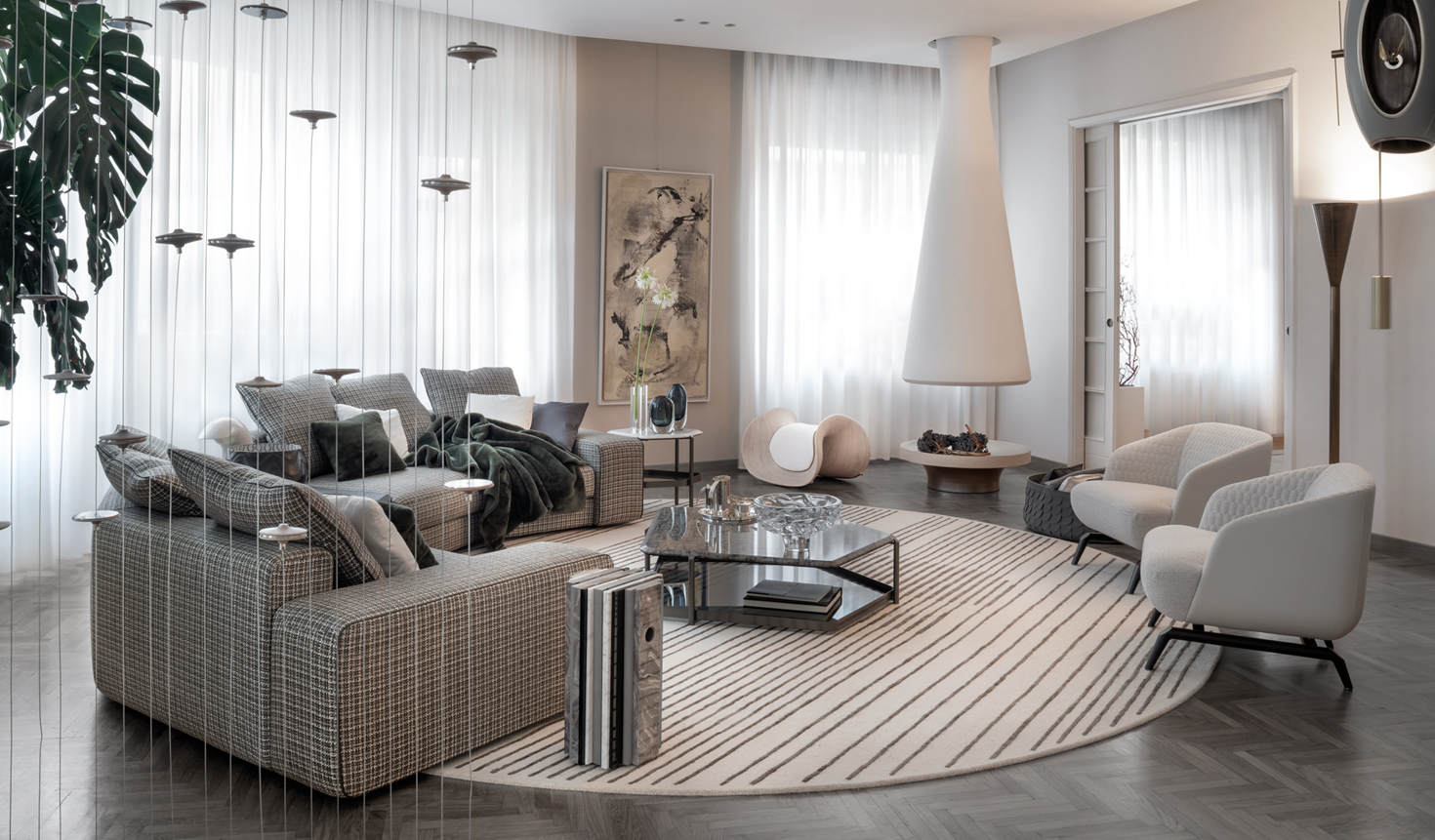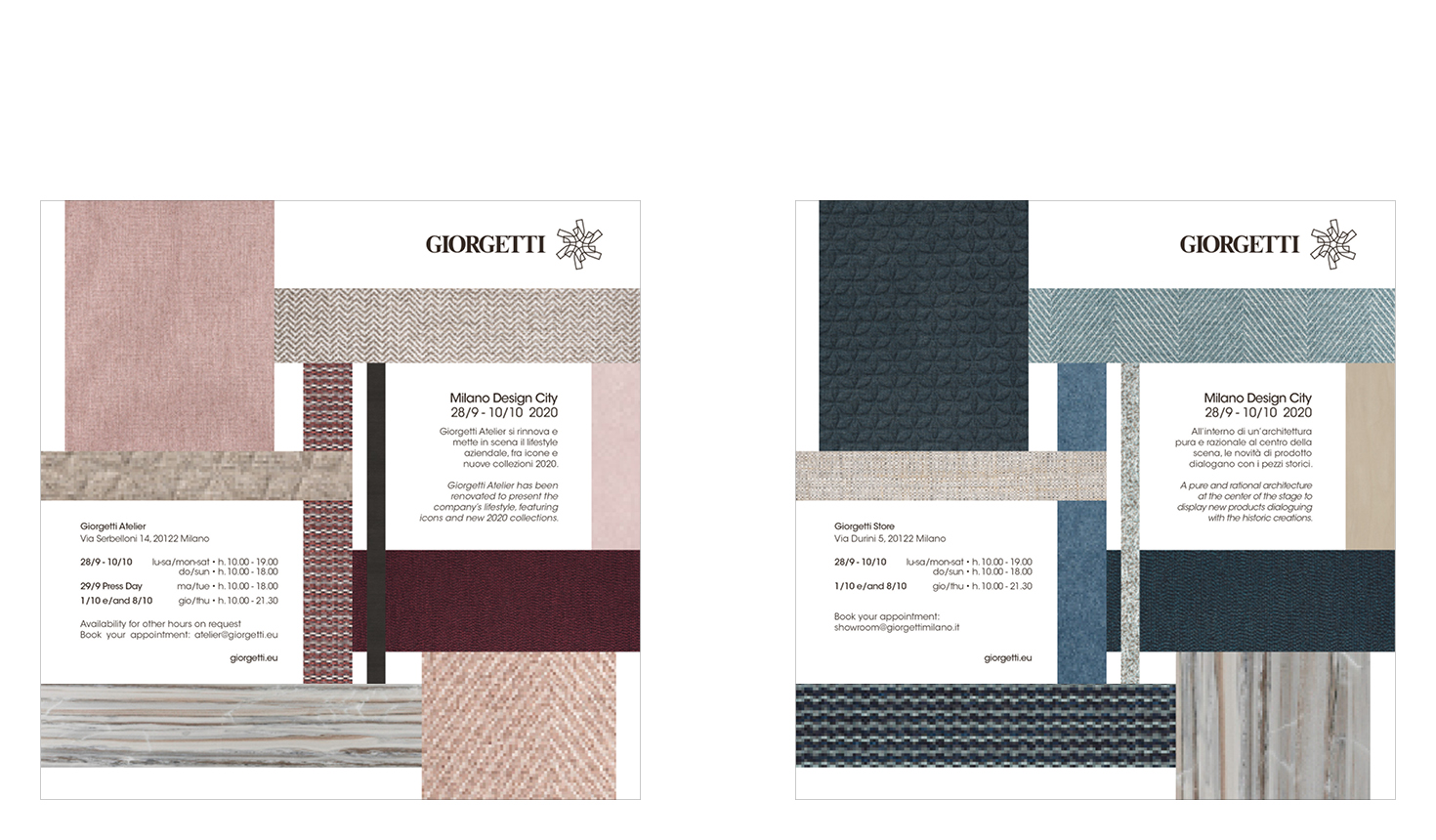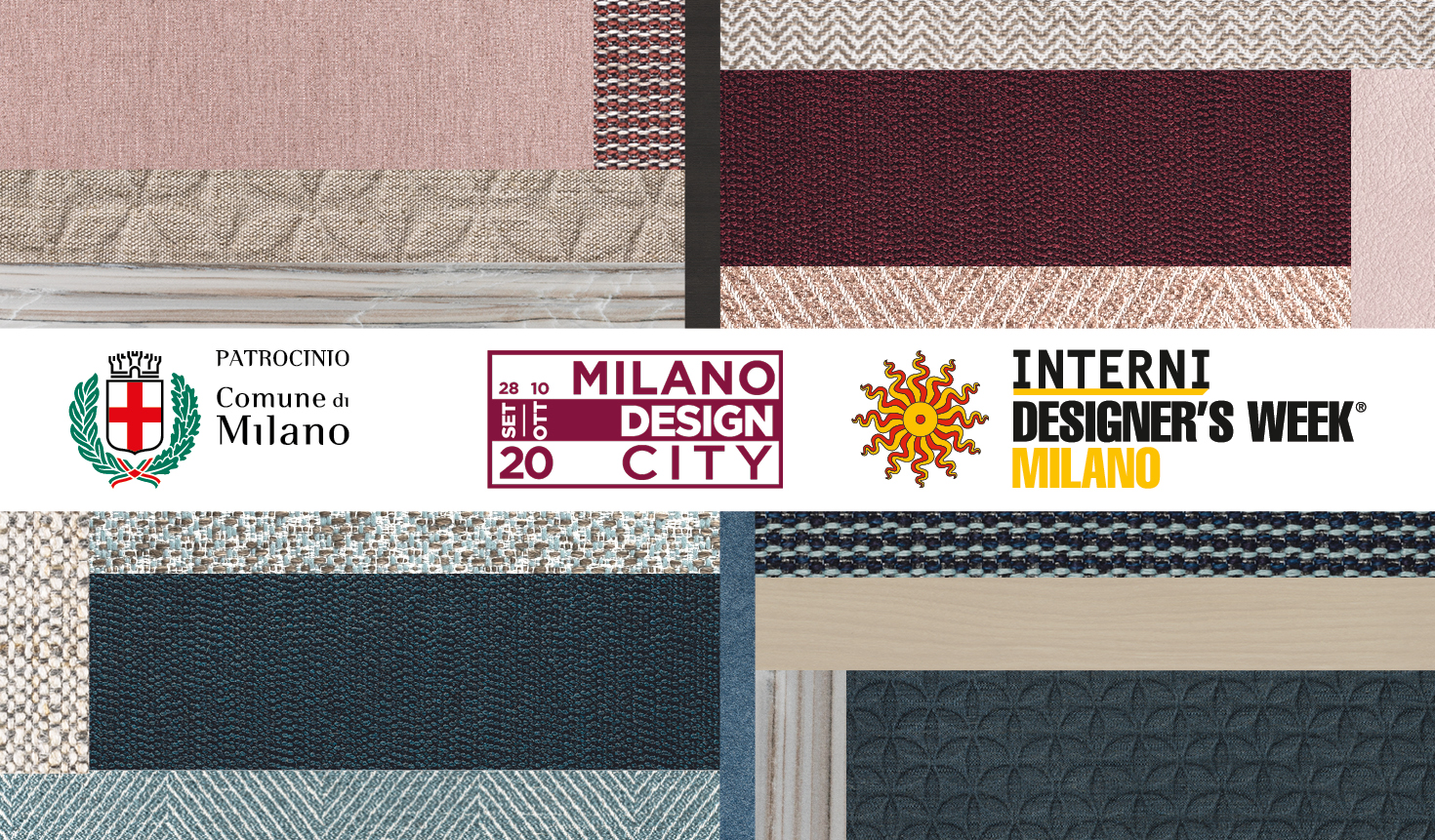 From September 28th to October 10th, among brand icons and new collections, Giorgetti stages its lifestyle
Giorgetti, leading brand of Made in Italy design excellence, renovtes the Milanese Atelier in "via Serbelloni" and the Store in "via Durini". From September 28th to October 10th the company launches a message of restart for Italian design and Milan city, which will host an extraordinary edition of the design week.

In 2011 the new Atelier exhibition concept was introduce: the traditional showroom is replaced by an elegant apartment entirely furnished with Giorgetti pieces. After this first Atelier, several others were opened in Europe and all over the world. The goal is to stage moments of real life through a sensorial experience inviting the audience to enter the brand's lifestyle from a privileged stage.
Renovated in its structure and functions, the Atelier presents itself in a new architectural and residential in which the 2020 collection will be present in its entirety.
Discover a preview of the space in the short film Milan Atelier made by MUSE Factory of Projects: the short movie is visible on Giorgetti's digital channel in the VOICES section.
The space developed on 500 square meters is hidden behind the door of an apartment. In the Atelier, visitors can experience the thrill of hospitality in a private home: the bright entrance framed by elegant Fior di Bosco marble portals leads to a pleasant Milanese-international atmosphere. The environments follow one another and show Giorgetti's ability to stage complete environments: the kitchen with the dining for the family, the living room, the dining room for guests with a second living room, the office the night area with dressing and the outdoor.
Inaugurated in 2016 in an elegant early twentieth century building in "via Durini", the Milanese Store develops on over two levels, for a total of 450 square meters, and overlooks the street with three windows inviting passers-by to enter the Giorgetti world.
In the consolidated style of the company, this space has been designed to offer the experience of living according to the Giorgetti lifestyle. The proposed environments, from the living room to the dining room, from the office to the bedroom, show the nature of the brand and its ability to propose refined and functional solutions that can satisfy every design need with stylistic consistency.
From the 2020 collection, the Giorgetti Store in via Durini hosts the
Kiri
bar cabinet by Setsu & Shinobu Ito, the
Janet
armchair by Umberto Asnago, the
Summa
coffee table by Giancarlo Bosio and the
Amazonia
sculpture by Roberto Cambi.
The renovation of the Atelier is shown in the
Milan Atelier
short film made by MUSE Factory of Projects: the short movie is visible on Giorgetti's digital channel in the VOICES section.
Click here to listen to more VOICES on Giorgetti Channel
Milan Atelier
Produced by Muse Factory of Projects
Click here to watch on Giorgetti Channel
Stay tuned on
Giorgetti Channel
to discover more!
Milano Design City
under the patronage of the Comune di Milano
Giorgetti Atelier
Via Serbelloni 14, 20122 Milano
28/9-10/10
mon-sat h. 10am - 7pm
sun h. 10am - 6pm
10/1 e 10/8 thu h. 10am - 9.30pm
29/9 Press Day h. 10am - 6pm
Availability for other hours on request
Book your appointment:
atelier@giorgetti.eu
Giorgetti Store
Via Durini 5, 20122 Milano
28/9-10/10
mon-sat h. 10am - 7pm
sun h. 10am - 6pm
1/10 and 8/10 thu h. 10am - 9.30pm
Availability for other hours on request
Book your appointment:
showroom@giorgettimilano.it