Pinkham Point 05 The dressing and the gym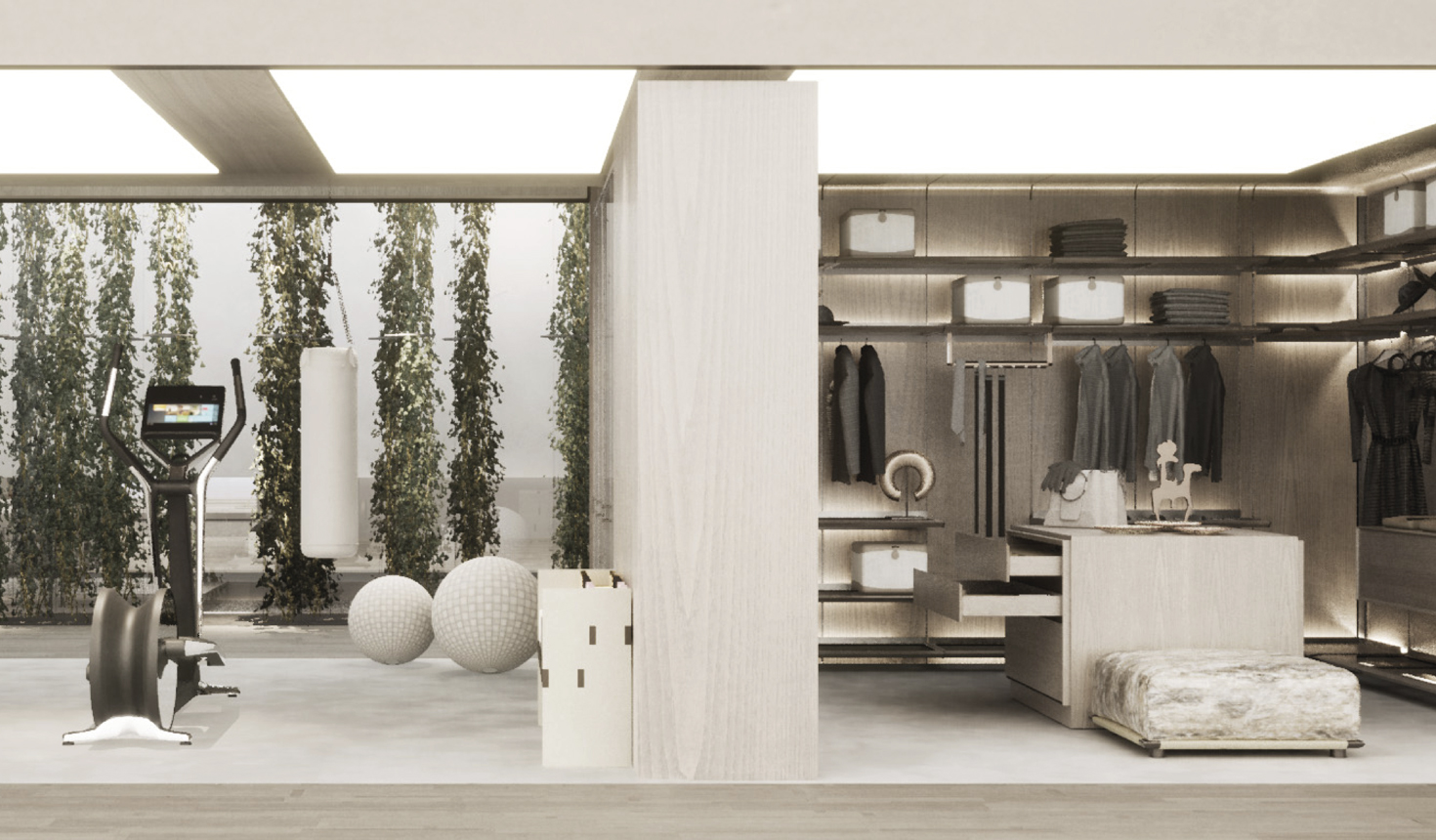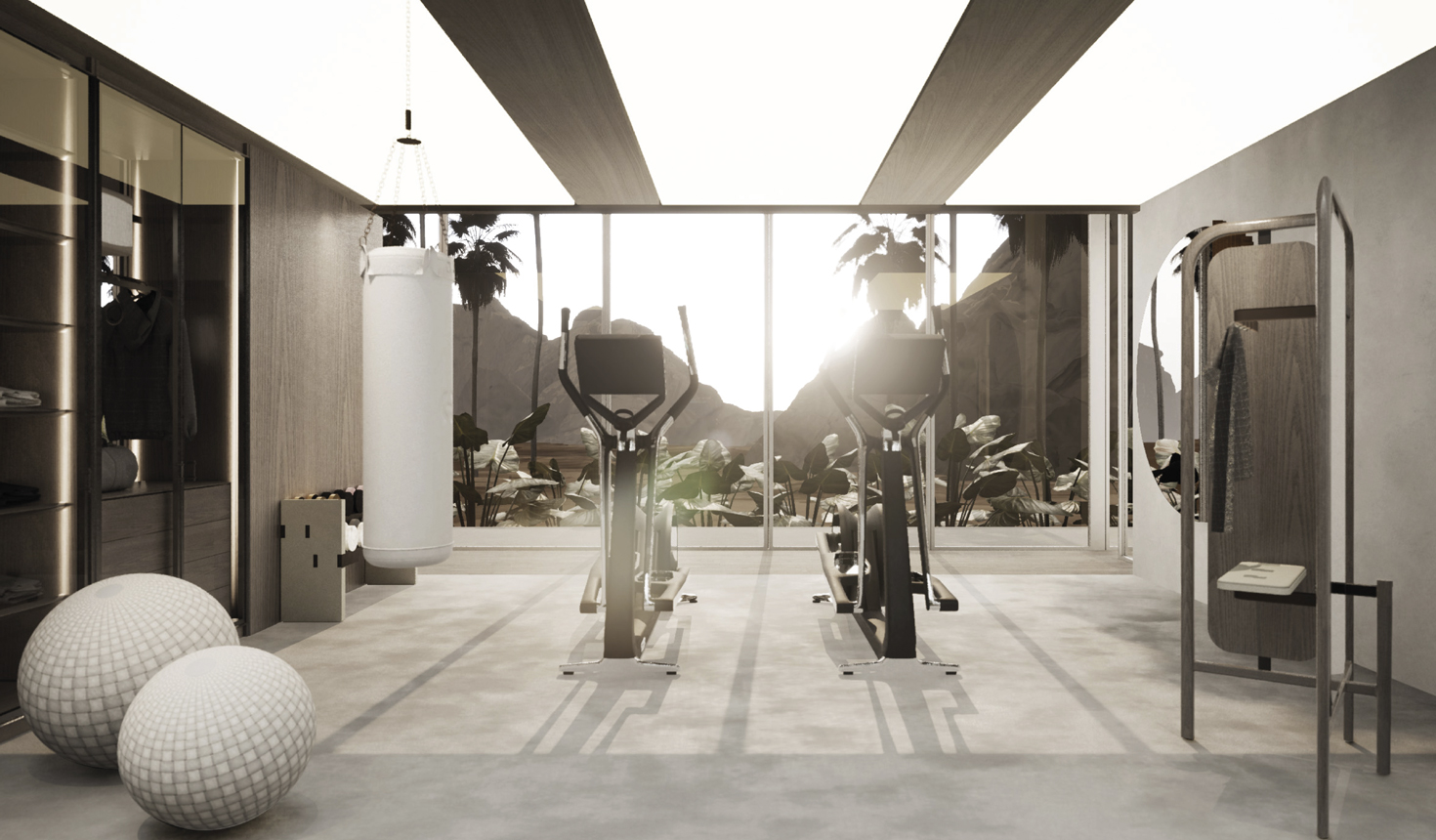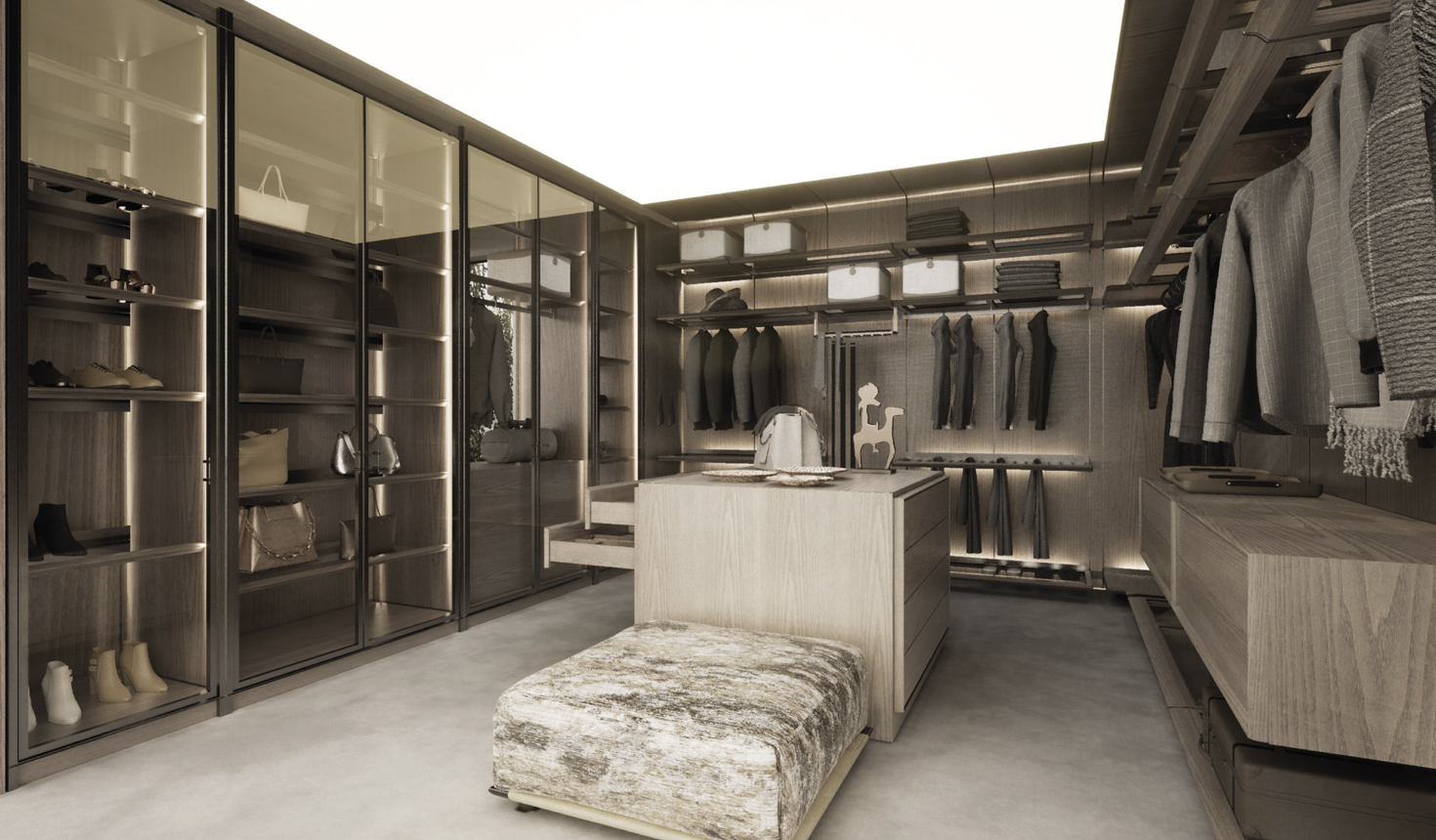 The fifth episode of the movie is on air on Giorgetti Channel.
Giorgetti continues with the Pinkham Point project, an anthology created thanks to the potential of digital technology that reveals the sophisticated environments of a virtual modernist home in which new collections mix with Giorgetti classics. The cinematographic techniques, made of wide tracking and close-up shots, together with a musical crescendo, gives back a poetic narrative which, in the
fifth episode
, shows the sophisticated and contemporary atmospheres of the dressing and the space dedicated to fitness.
After walking down the hallway, the camera shows the precious
Shibori
decorative wood covering that brings the audience towards the gym area. The ironic Atmosphere products related to sport such as the
Apollo
welness ball, the
Ali
punching bag and the
Ares
dumbells go together with the new
Amiral
mirror by Leonardo Dainelli. Inspired by the 70's watchmaking, this mirror takes its shape by experimenting with a more aggressive and dynamic trait. The heritage of artisan knowledge and the design of creative research are combined: the forms are carved in ash wood so that they are fluid, light and elusive at the ends, showing the ability to select and work with the raw material. Panels and accessories are finished in leather and the metal inserts highlight the joints of the structure.
The camera enters the dressing room, where the space is defined by the
Miyabi
system developed by Centro Ricerche Giorgetti, in continuity with the
Reiwa
walk-in closet to combine open and closed parts in the same environment. In ash wood, Miyabi proposes a functional and modular organisation of the various elements based on the containment needs and the requested dimensions. It is composed by single or double elements, with glass or wooden hinged doors, with LED lighting system and can be customised with multiple sophisticated accessories and unique details. At the center of the space, the chest of drawers and the
Adam
pouf.
The project Pinkham Point is signed and art directed by Giancarlo Bosio and was created by the Giorgetti designers in collaboration with Superresolution, a studio specialised in the creation of virtual environments and high quality graphic images.
Pinkham Point 05 The dressing and the gym
Produced by Superresolution
Click here to watch on Giorgetti Channel
Discover more on Giorgetti Website
Stay tuned on
Giorgetti Channel
to discover more about the Villa!