ITALIAN STORIES | Eternally contemporary roots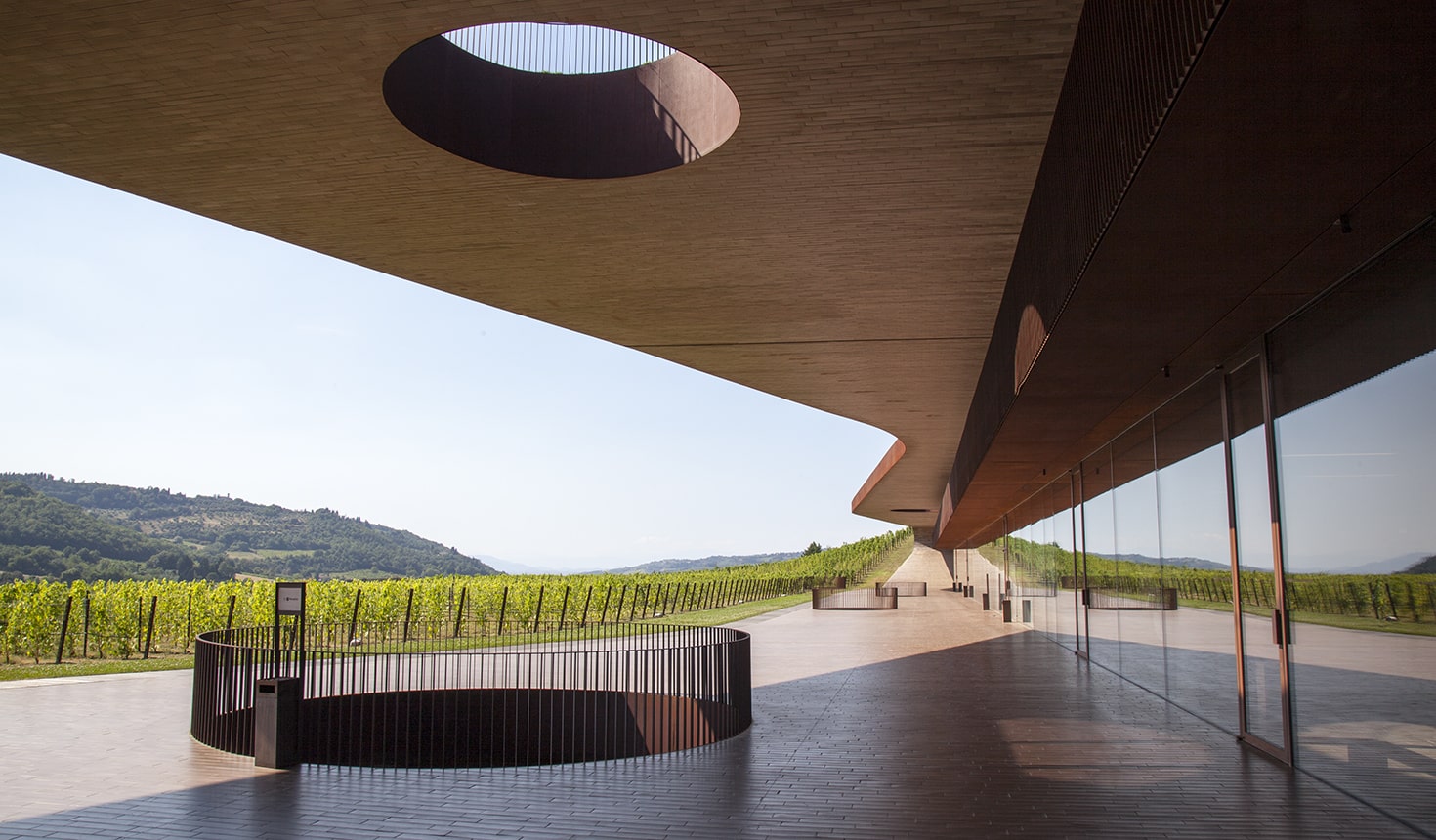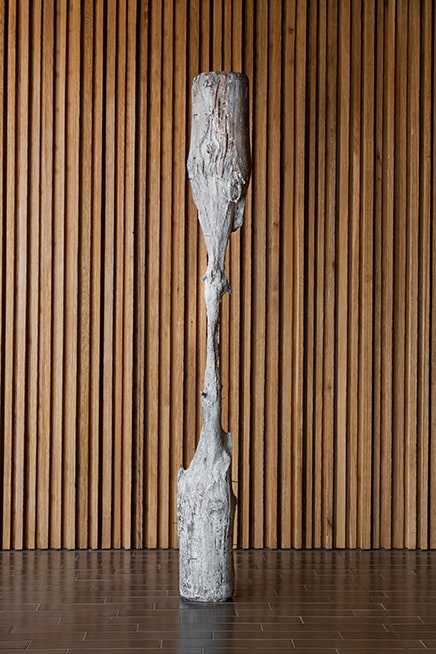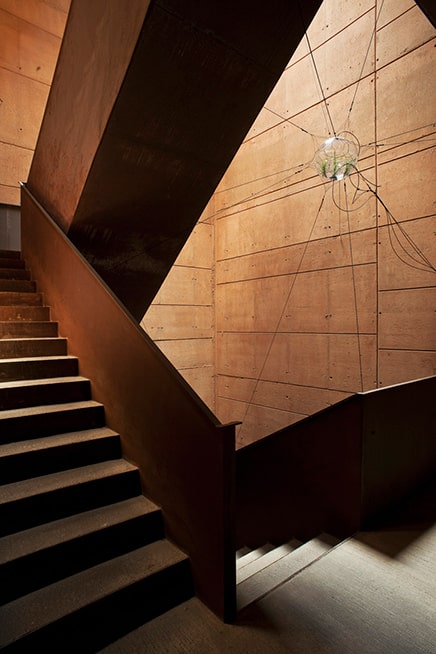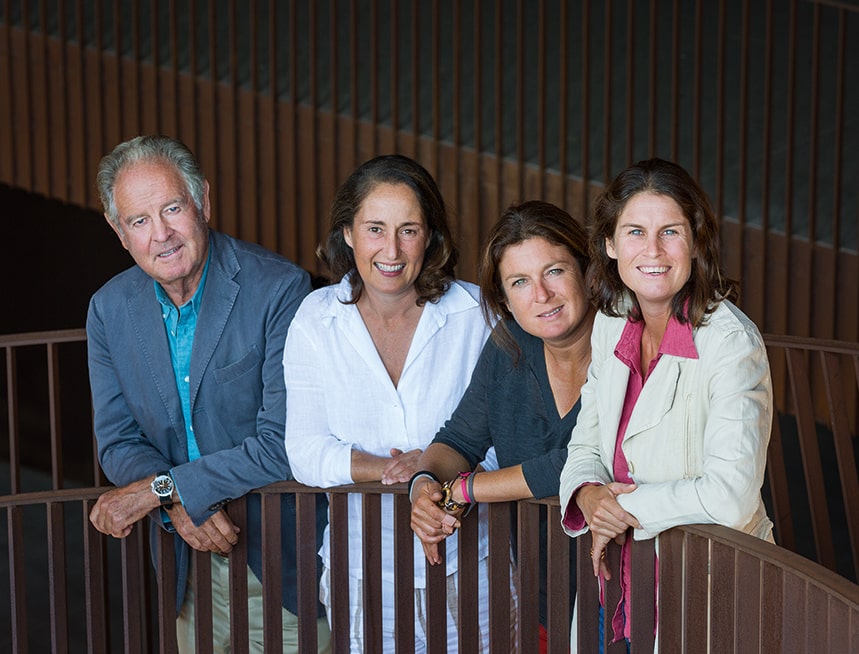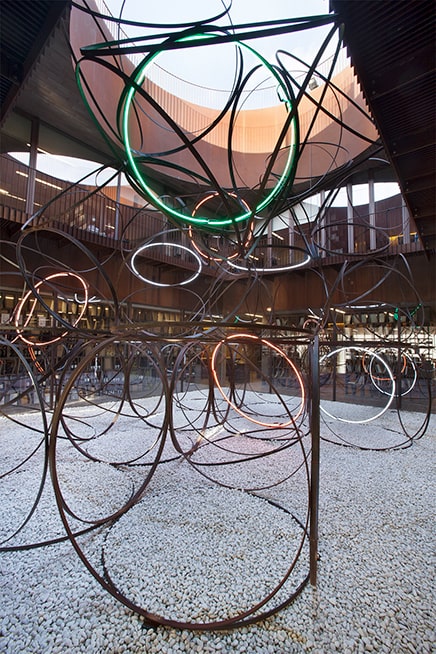 Eternally contemporary roots
by Cristiana Colli
All wine embodies the land, a cellar, and history. Every bottle is a message, a wish, a promise. Marchesi Antinori is a hub of value and values, where wine, art, culture, and architecture meet.
Even the most sophisticated infographic would be insufficient to convey its age-old influences, meticulous weaves, visible and invisible threads which connect the past, people, the land, and innovation, and the traces and marks that unite earth, territory and symbols. Yet just a few numbers will suffice to define the permanence and the infinite contemporaneity of the
600 years
,
26 generations
, of this
family
of winemakers
and patrons. Those are dizzying numbers that require commitment. In the words of Max Weber: 'ownership obligates'.
Alessia Antinori
smiles with her eyes, emanating the allure and natural ease of someone who knows that this lengthy history isn't destiny but privilege, a gift to honour,
transmit
and
share
. Not surprisingly, her training is linked to formal knowledge of the discipline (a degree in Viticulture and Oenology from the University of Milan) and a deep passion for native grape varieties (irreducible botanical bodies, identities that hold memories and alchemical transformations). '
Native wine varietals are a link to the land itself; they reflect its profound authenticity. The one that most reflects me is Sangiovese, which oddly enough is a grape that's native to many places
', she confided.
Marchesi Antinori
teaches us that roots have many faces: that of the earth and of the imagination, where the approach of symbolic manipulation of human things materialises when nature meets culture, its letters, its syntax. '
Ours has been a family of patrons for centuries
', Alessia Antinori continued. '
Since the Renaissance, art and wine have had a shared history. In every era, we've been contemporary, each time has been, for us, the centre of edifications shared with communities in the name of mutual belonging
.
Naturally, communities can also be temporary, like the visitors that we welcome every day, and being rooted in places is part and parcel of an experience that includes but also goes beyond the scope of the product. It's more of a style, a practice that's part of us
.'Te duce proficio — the quest for excellence—is the motto placed on the Antinori family crest, originally designed by the Della Robbia artistic clan: excellence that for centuries has been translated into doing and being, into the continuous working of ideas and values, objects and landscapes, places and signs. With the original identities that act as devices for relationships, symbols, and icons. Which is why every bottle, every vintage, with its winemaker and its unique genetic legacy, doesn't just contain the value of terroir, but research, care, wishes, the cognitive infrastructure of the context, the community, and good governance. Moreover,
Tuscany
is the chosen landscape of infinite time, where the gaze meets permanence in the white roads and paths, amid wayside shrines, rows of grapevines, and expressways on which great art, the routes of saints, devotional pilgrimages, small towns and material culture beloved by the world move along.In
San Casciano in Val di Pesa
, near
Bargino
, the Antinori nel
Chianti Classico
winery rests on the punctuation marks of easily crossed hills, amid sober and also monumental lines that are part crevice and part contour curve citation. It's an old yet contemporary workshop where traditional hospitality is renewed, along with the gift of all that is beautiful and good. The winery itself is a
visionary structure
in which
art
,
landscape
and
production
are stratifications of and dialogue between materials and styles. '
This is a place where we work, where people experience attention, care, and the continuous transformation of the elements. Here, our professional community develops projects, talents and knowledge
', Alessia Antinori explained. '
Agriculture is a wonderful but complex world. Here, employee turnover is historically very low; people stay because they're tapped into a life's work. The Antinori nel Chianti Classico winery is also designed for our human capital, as is the Antinori Art project, the continuation of the role of patrons which becomes a conduit for an everyday relationship with art on a closer scale, a more intimate dimension. For those who work here and those who visit. Every part of the site, external and internal, from the cellars where wine is produced, to the staircase, to the courtyards, to the barrel storage room, is counterbalanced by works that challenge us with their questions, or which require contemplation. Wherever you go, you run into art
.' Art by stars in the international scene: Rosa Barba, Yona Friedman, Stefano Arienti, Patrick Tuttofuoco, Tomás Saraceno, Giorgio Andreotta Calò, Diego Perrone, Nicolas Party, Sam Falls, Jorge Peris, and Jean-Baptiste Decavèle.In this
factory of the contemporary
, between
impressive concrete structures
and
enchanting spirals
, everything speaks of time and history, of fragile but irreducible nature. It's all physical and spiritual together, starting from the very first elements—trees and human labour—that become wine, oil, nourishment, meaningful in the sacredness of rites and joyful time spent together. '
Family, understood in the broadest sense, is our most important patrimony, our most prized asset, the value that generates value. The idea of trust arises to guarantee the reputation and consistency of the product: only a family and managers who are aligned with this philosophy can preserve stories that belong to us but which require broader responsibility. Only the family can decide, as has happened before, if a vintage can be released—or not, if its quality isn't up to the desired standards. It's the strength of history that sees the future, in the quest for absolute quality, without compromise
.' From the long, infinite glass wall that lets the landscape in, thoughts crowd together and become clear. The land requires, the land offers. It requires roots and paths,
rigour
and
knowledge
; it sows
dedication
and
patience
. It requires time and sky. It offers
fruit
,
wisdom
and
awareness
; myths, value and life. It offers safe harbour.