PROJECTS & STORIES | Bay House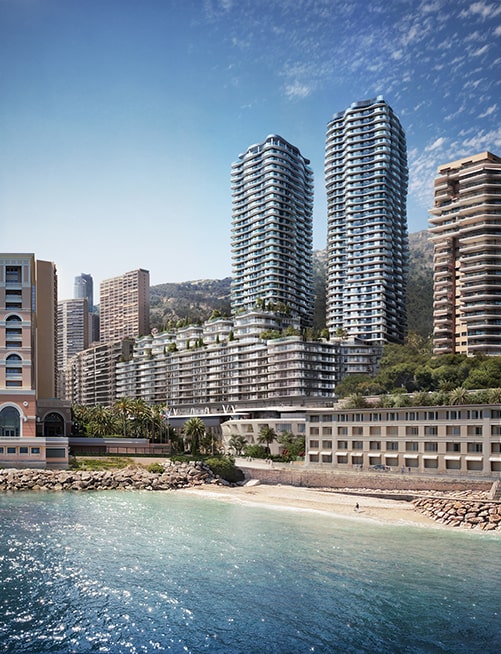 New horizons of luxury in the Principality of Monaco signed Battaglia
Since 2018, Battaglia has become part of the Giorgetti Group, kicking off a collaboration that represents for Giorgetti the tool to respond more and more effectively to requests for turnkey services. Both companies share the same vision of excellence that focuses on attention to detail, extreme quality of materials and the definition of a unique and timeless style and aesthetics.

Battaglia, a historic Italian company, specialises in the luxury hotel, fashion retail, megayacht and luxury cruise ship sectors. Battaglia is considered a reference brand in the field of made-to-measure production applied to the contract sector, thanks above all to the work of highly specialised carpenters, cabinetmakers, blacksmiths and craftsmen. In recent years the company has been signing projects all over the world from Paris to New York and Greece.

Among the projects exemplary of Battaglia's experience and know-how, there certainly is Bay House, part of a larger project known as Testimonio II.
It is a complex of 56 luxury flats and 5 villas with breathtaking views of the Monte Carlo coastline. The project is still under construction and is scheduled for completion in 2023. Located in the exclusive Larvotto neighbourhood, the property offers residents a whole new level of luxury in Monaco: each residence features 3 to 6 bedrooms, large windows and balconies overlooking the clear waters of the Mediterranean. The luxury villas also feature private panoramic terraces and swimming pools with city or sea views.
Battaglia's involvement in the construction of the complex is a guarantee of quality for all the furnishings and materials, which are manufactured and assembled to the highest standards of craftsmanship, to be tailor-made and adapted to the tastes of future buyers.