Skyline Modular sofa
A domestic architecture that characterises the space, by conforming to each need.
Carlo Colombo 2019
From mini to maxi, thanks to its modularity, Skyline can be reconfigured many times over time and accessorised with supporting elements that can also become armrests.
The cutting-edge detail is the soecial reclining mechanism that allows to recline the headrest in order to live the best relax experience.
Skyline [Modular sofa]
Details
Sofa with totally removable cover able to be split in several compositions.
Versions
International
vocation
A Giorgetti ambient can be immediately identified and defined as 'the Giorgetti style', unique and original, characterised at the source by its atypical uniqueness.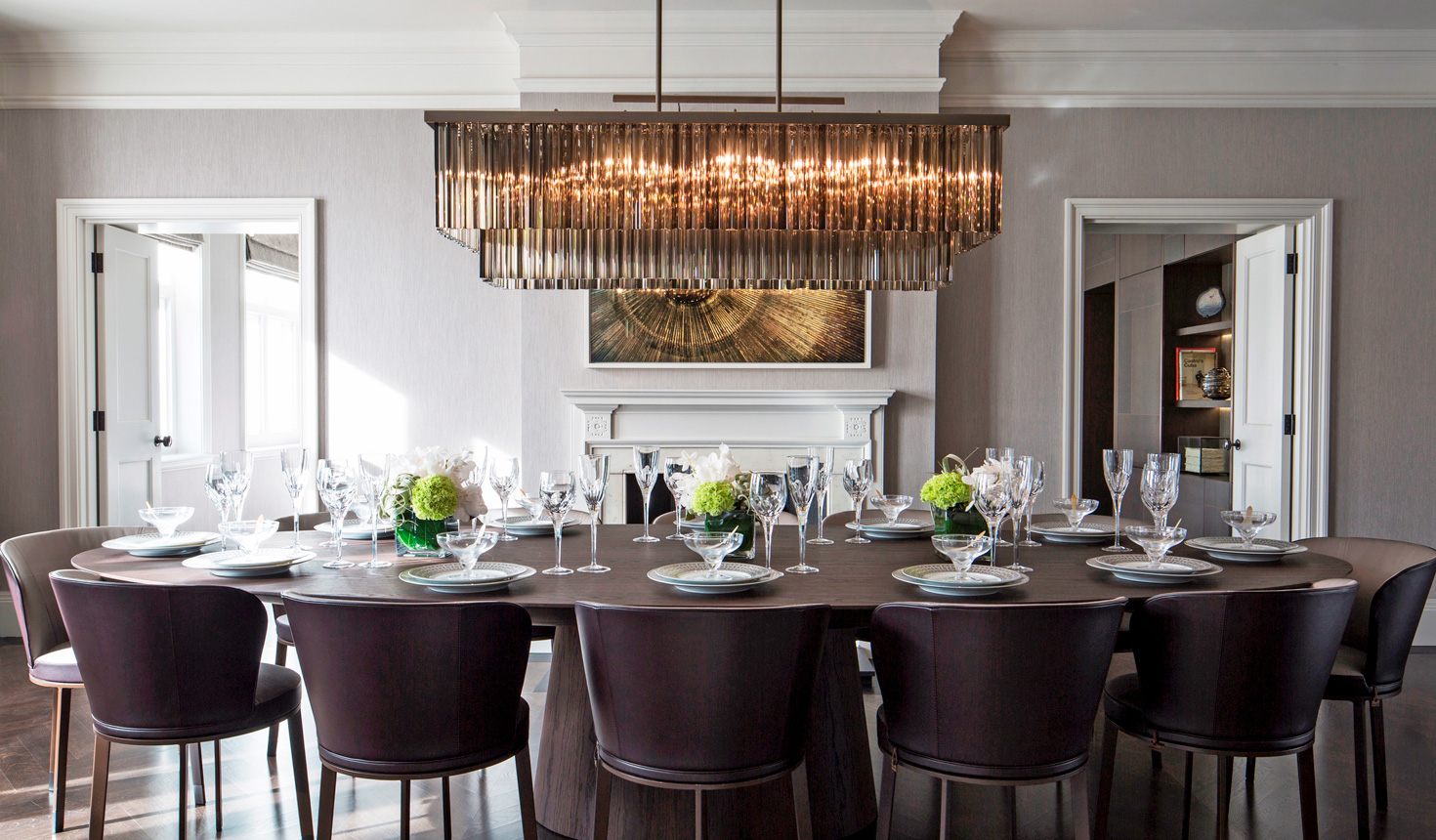 KNIGHTSBRIDGE SPLENDOUR
Tollgard Design Group's technical and creative interior design abilities are evident in this Knightsbridge apartment in London. Four separate flats were brought together to create a 6000 square foot, six-bedroom residence, complete with hidden high-tech features throughout. At its heart, a state-of-the-art kitchen provides dining haute cuisine, while at basement level a wellness complex includes gym, sauna and treatment room. Attention to detail, intelligent craftsmanship and rare materials give the finishing touches to the apartment.
Giorgetti features Elisa armchairs, Ode chairs, Aton sofas and Nao lamps.
Our Projects
Solutions of exclusive elegance that draws ambients away from their insignificance and endows them with refinement and unique "Giorgetti style"