LIFE AT | GM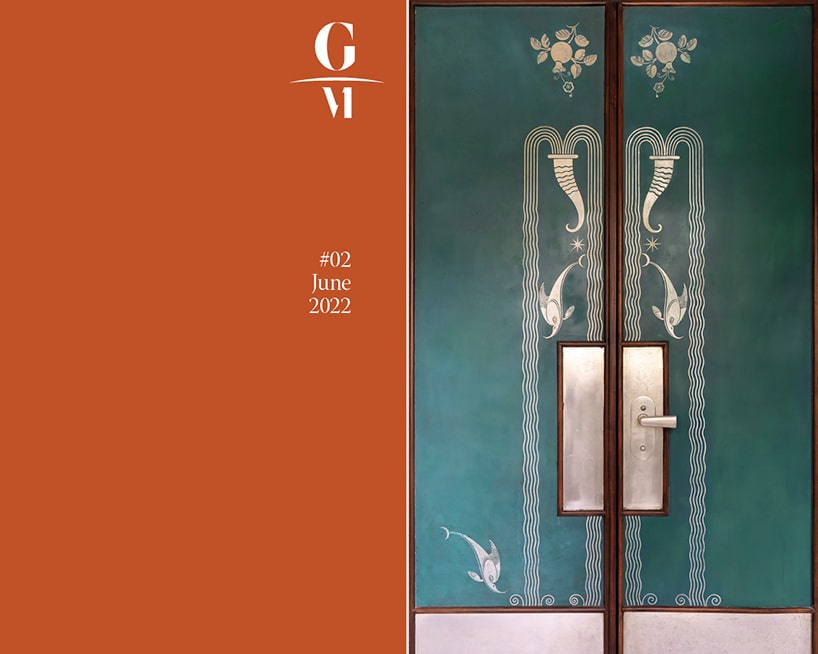 G as the initial of the name and of a history spanning over 120 years;
M for Magazine, as a statement of attention to what is happening in contemporary society, to its places and protagonists. People and ideas, projects and objects are told through stories that are painted, thought, built or just imagined.

GM is the Giorgetti Group's publishing format, both in paper and digital form, which since 2021 completes a broad and articulated cultural project made up of programmes to enhance the historical archive and re-editions, of events and publications.

GM is conceived as a place where various communities can meet and tell their stories, starting from one of the most significant company histories in the Italian furniture district tradition. Giorgetti is Meda, a cultured city with a monastery and a manufacture that has been able to unite the dimension of making with the meanings and aesthetics that have been challenge, thought and vision throughout the ages. Giorgetti is the transversal and cosmopolitan community of the project that renews signs and functions, captures desires and changes that orient and constitute the contemporary lifestyle.
Director: Cristiana Colli

Editorial manager: Roberta Busnelli

Editorial coordination: Francesca Molteni, Muse Factory of Projects

Creative director: Giancarlo Bosio

Graphic concept: Dario Zannier

Photo Journal's photo shoot: Giorgio Possenti
GM#01

Illustrations: Gianluca Folì

Contributors:
Giancarlo Bosio
Roberta Busnelli
Cristiana Colli
Paolo Fabbri
Philip Jodidio
Francesca Molteni
Davide Pizzigoni
Guia Soncini
Luca Tremolada
Cino Zucchi

Conversations with:
Fabio Calvi – Studio Calvi Brambilla
Stefano Baia Curioni
Massimo Ghisi
Roberto Lazzeroni
Marina Nissim
Giorgio Possenti
Maurizio Rigillo
Cino Zucchi
GM#02

Illustrations: Paula Sanz Caballero

Contributors:
Giancarlo Bosio
Roberta Busnelli
Cristiana Colli
Renata Molho
Francesca Molteni
Franco Raggi
Gabriele Romagnoli
Aldo Spinelli
Massimiliano Tonelli

Conversations with:
Alessia Antinori
Paula Sanz Caballero
Marco Casamonti
Carlo Colombo
Alessandro Masserdotti
Francesca Alfano Miglietti
Fabrizio Monachesi