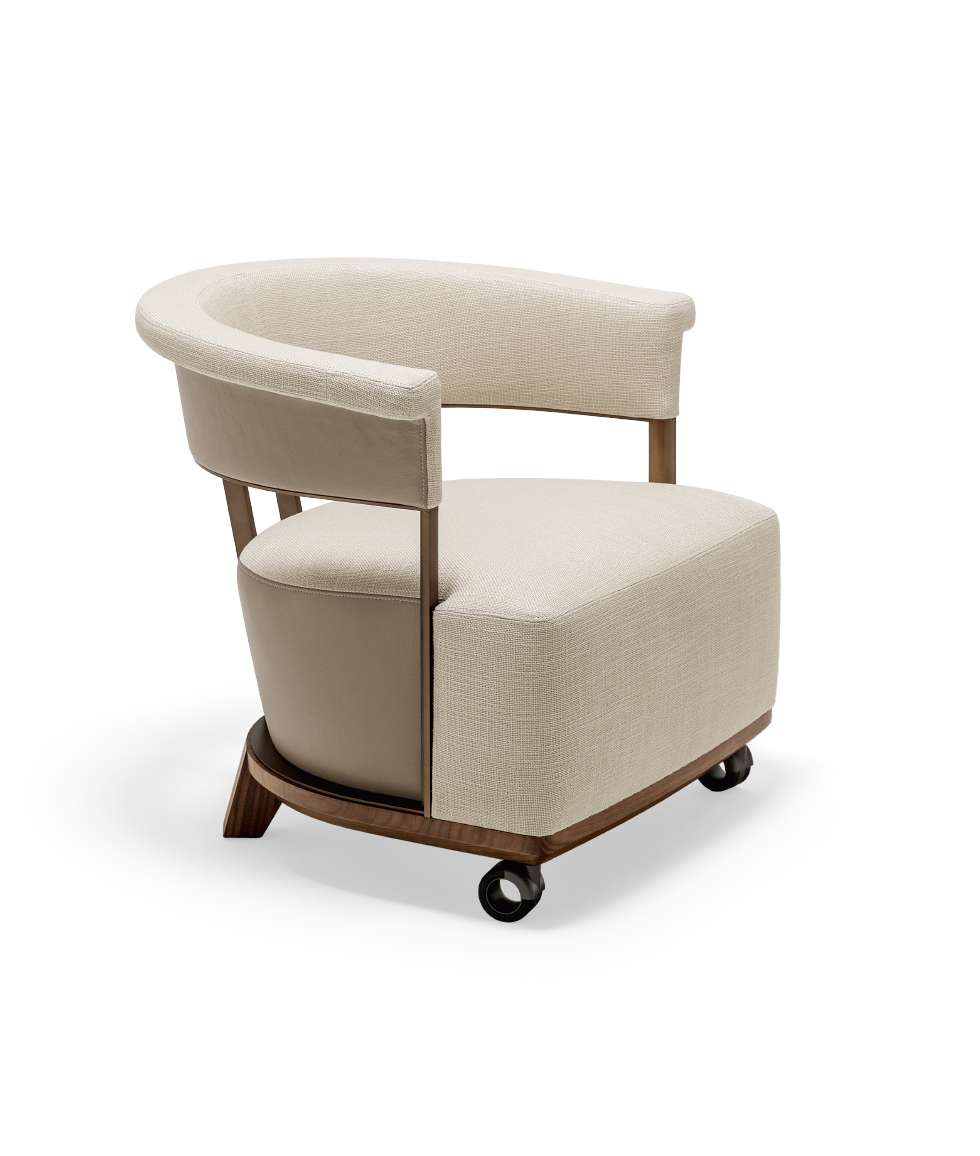 Lady
The walnut canaletto armchair has all the elegance and bearing of a Lady.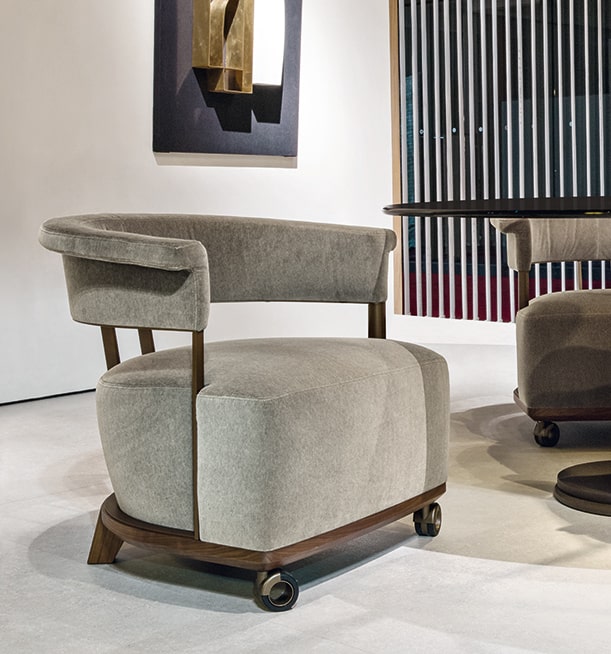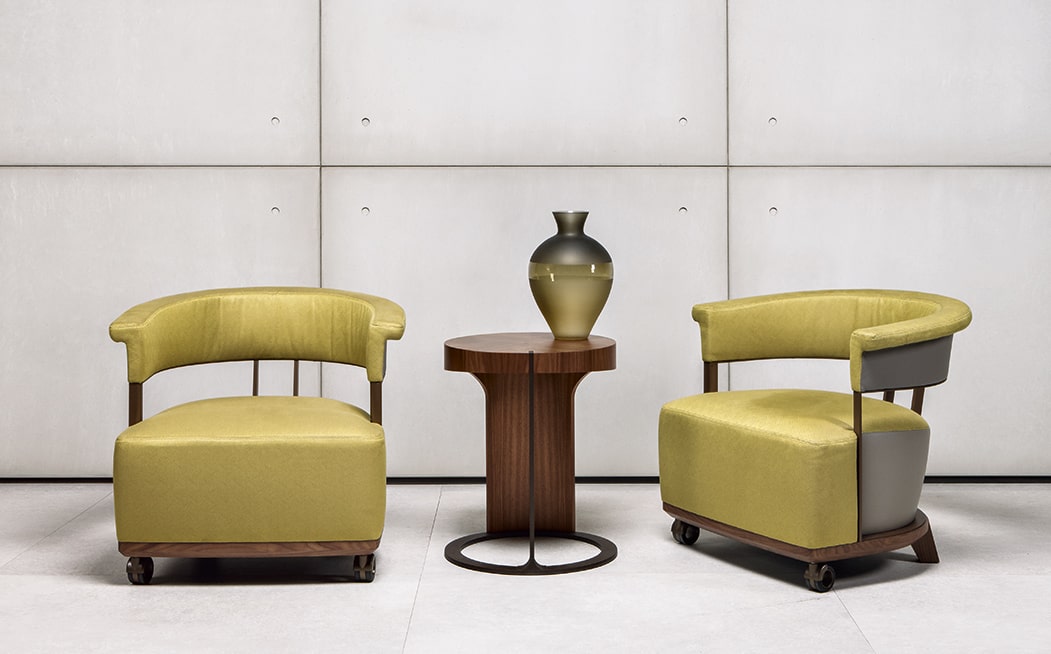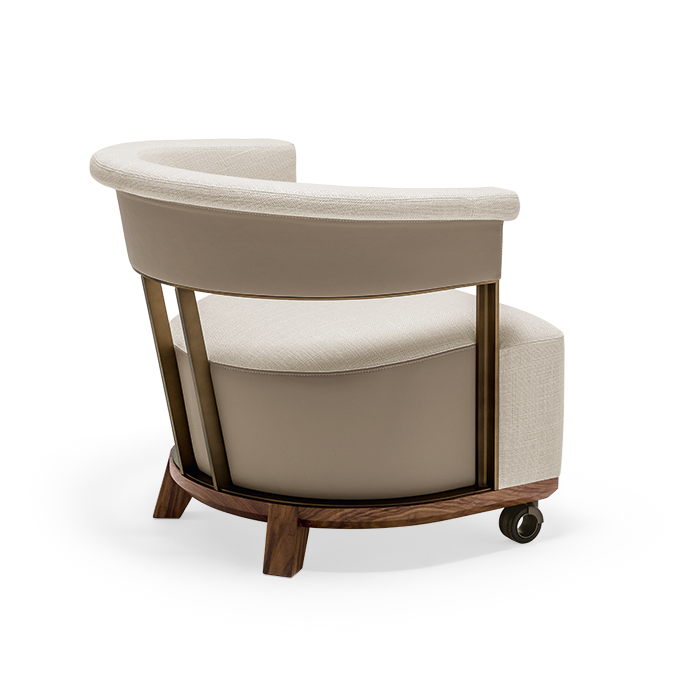 Lady is an armchair with the base in solid walnut canaletto wood, covered with fabric or leather in one or two colours.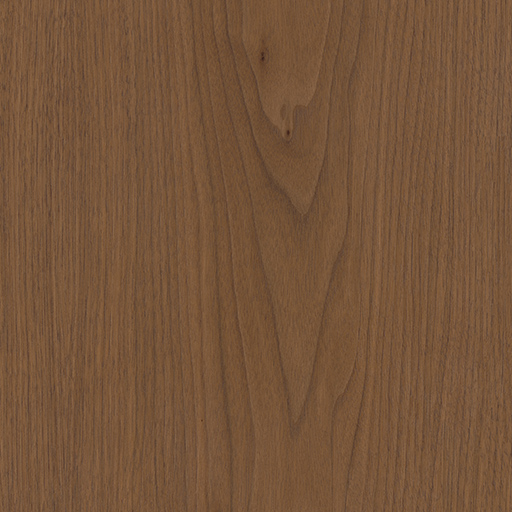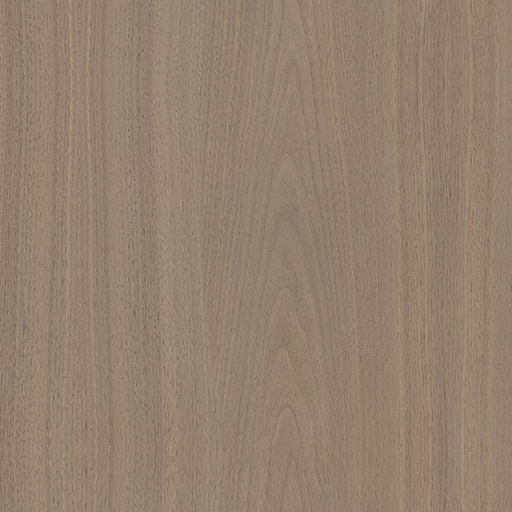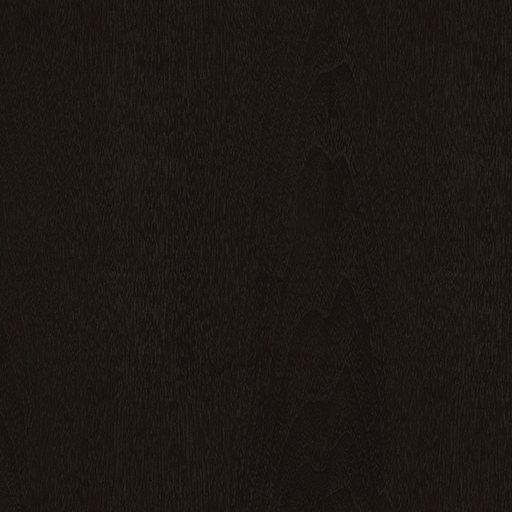 The design of our products is the result of the merging of centuries-old traditions, craftsmanship and attention in the selection of raw materials.