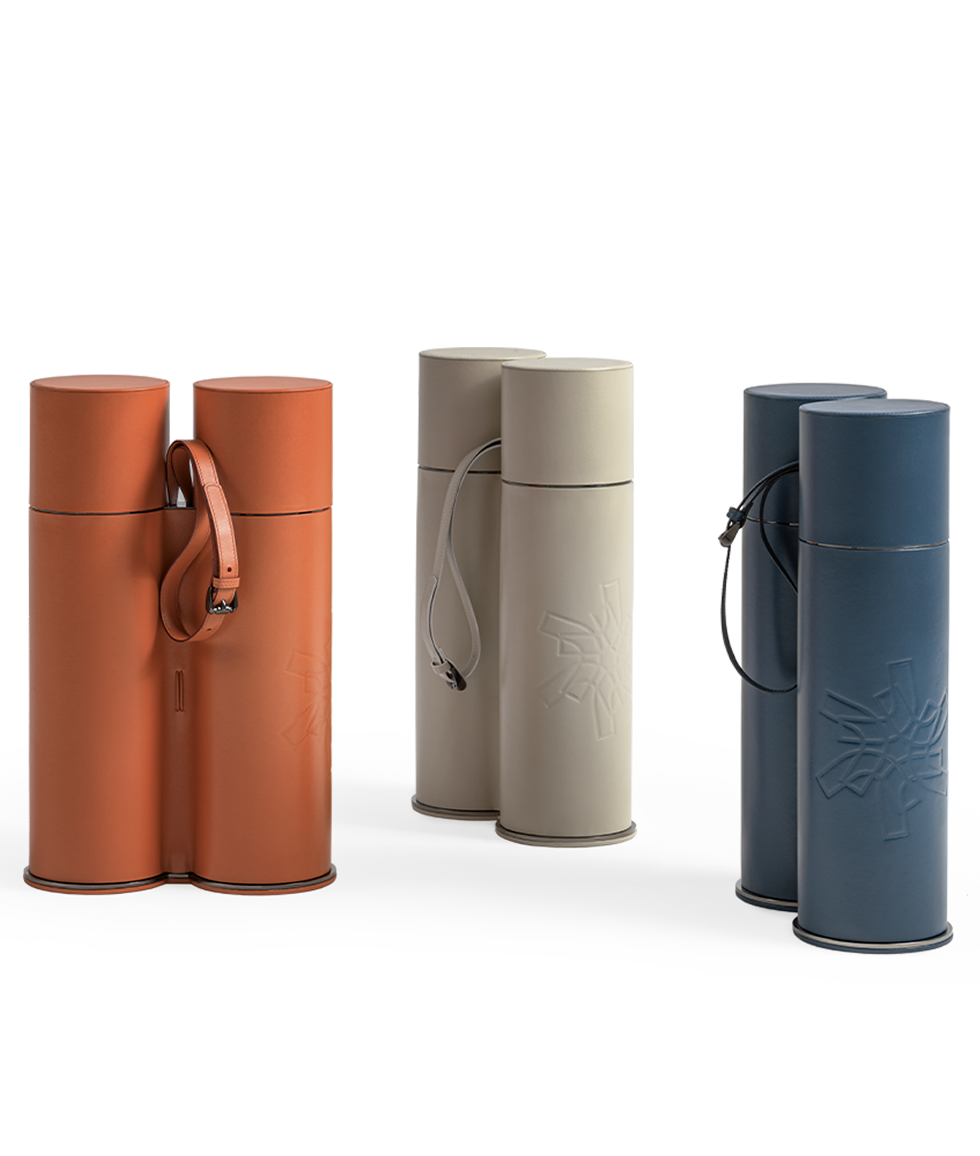 Filare 24
Leather bottle holder, to hold and transport two bottles, example of quality, passion for detail and craftsmanship. "Pineider X Giorgetti"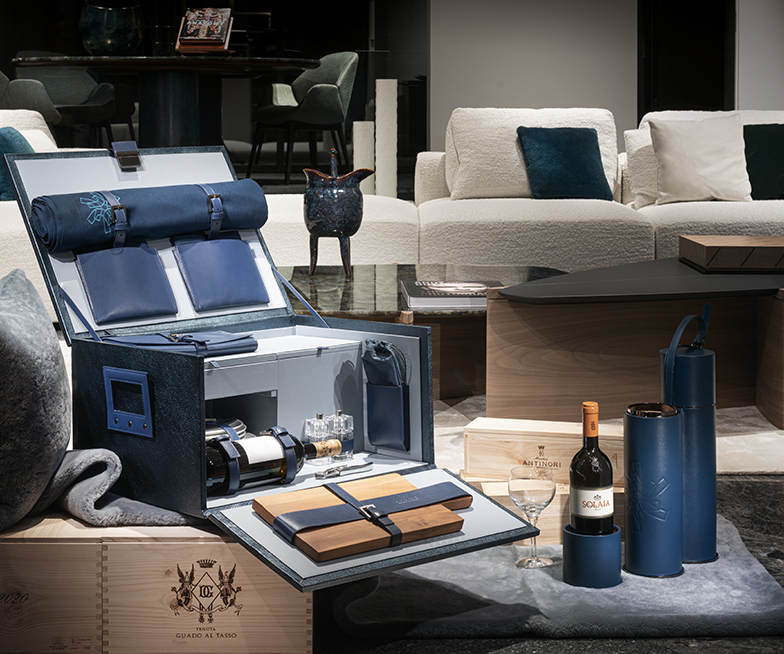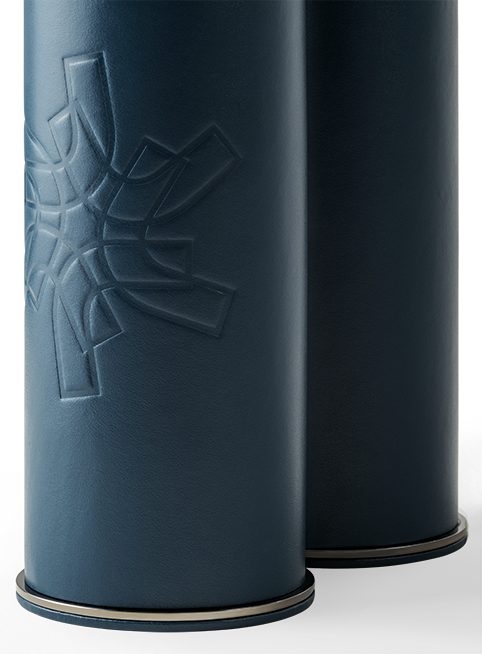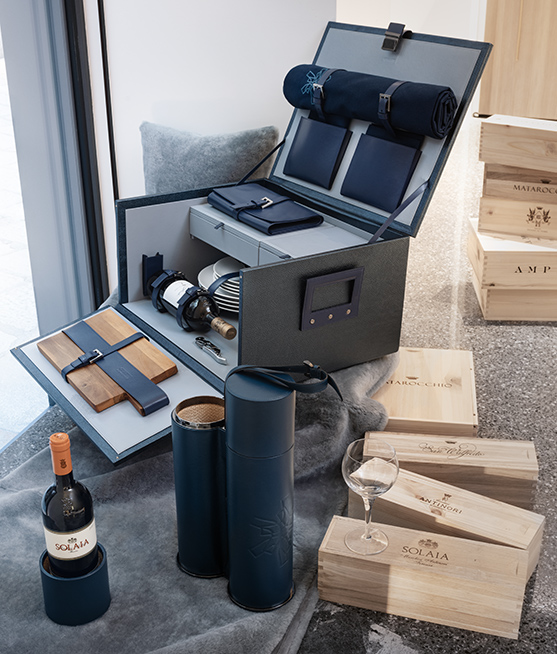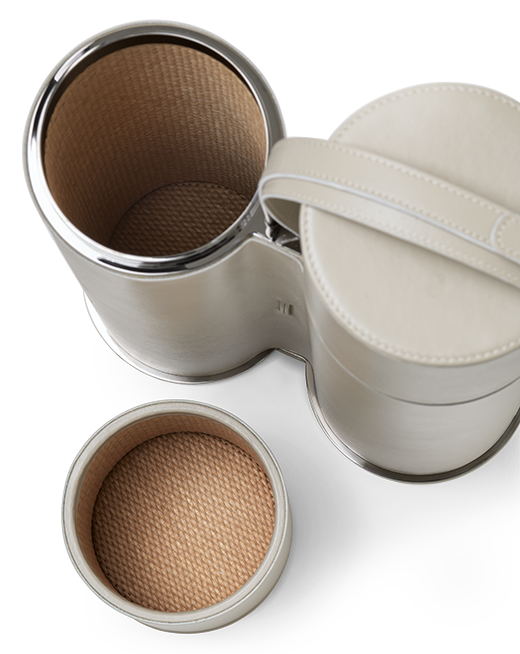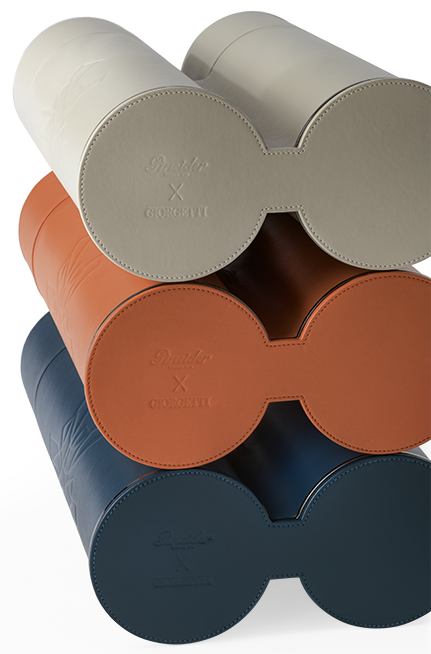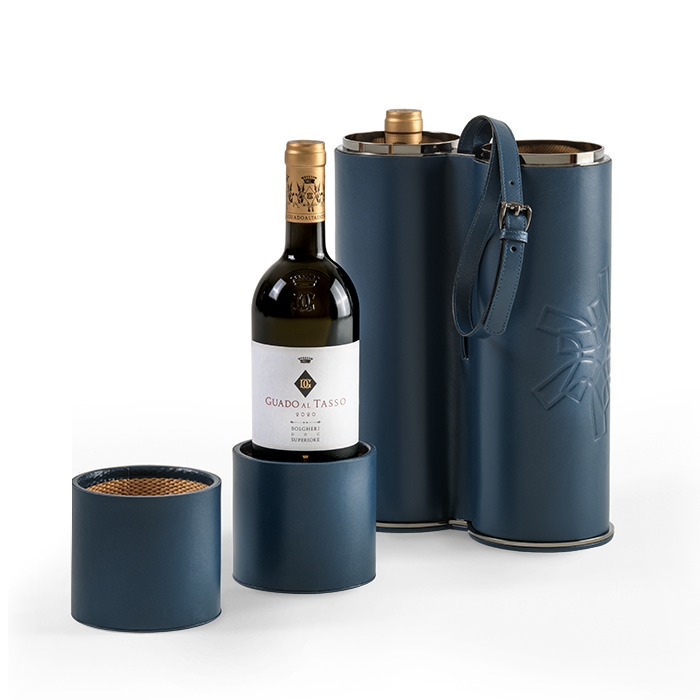 The exterior is made of leather with visible stitching while the thermal interior, lined and lined with woven raffia, protects the bottles by maintaining their temperature.
The practical adjustable strap makes it easy and safe to carry by hand or on the shoulder. Available in three autumnal colours: cream, pumpkin and Prussian blue.