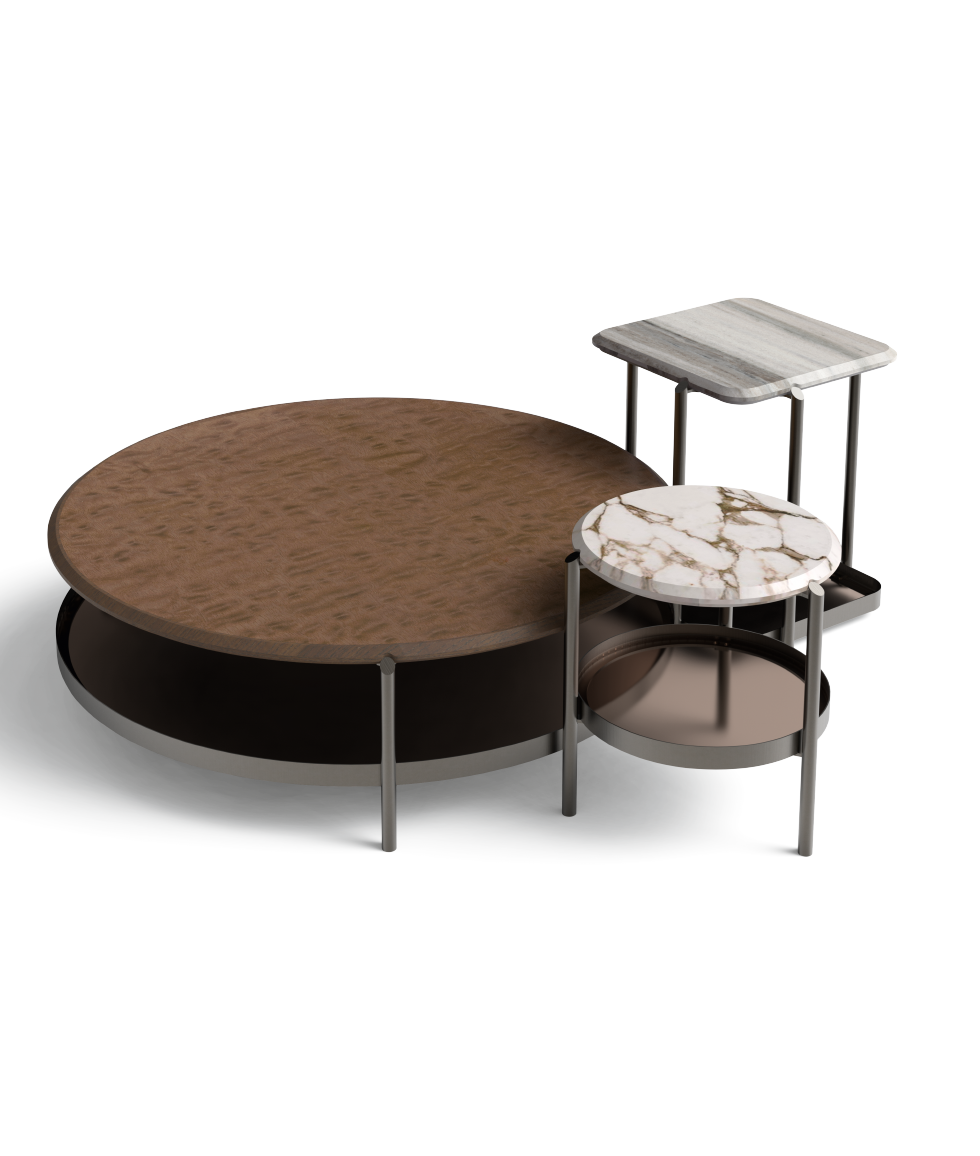 Skyline
Low table but also supporting element on the back of the sofa, Skyline enables free aesthetic and functional compositions.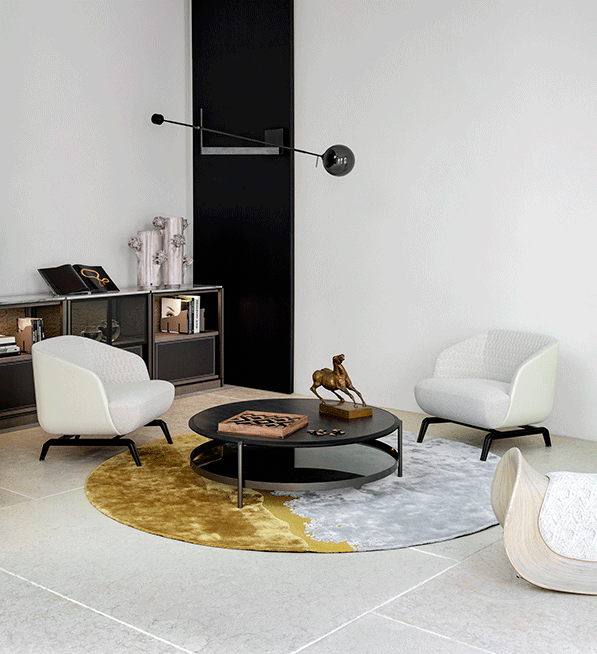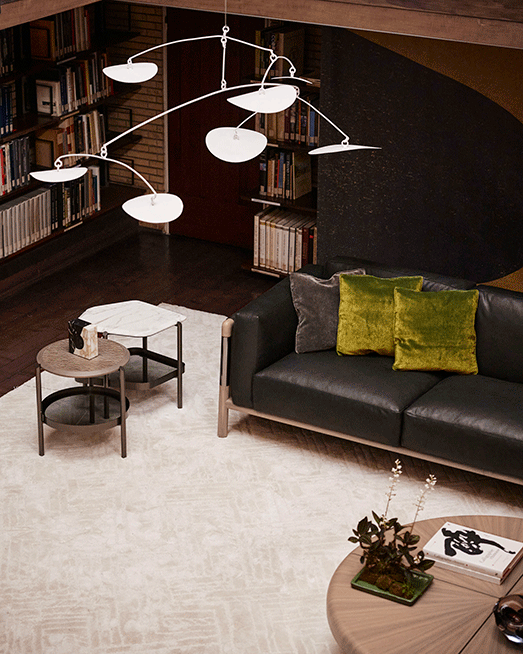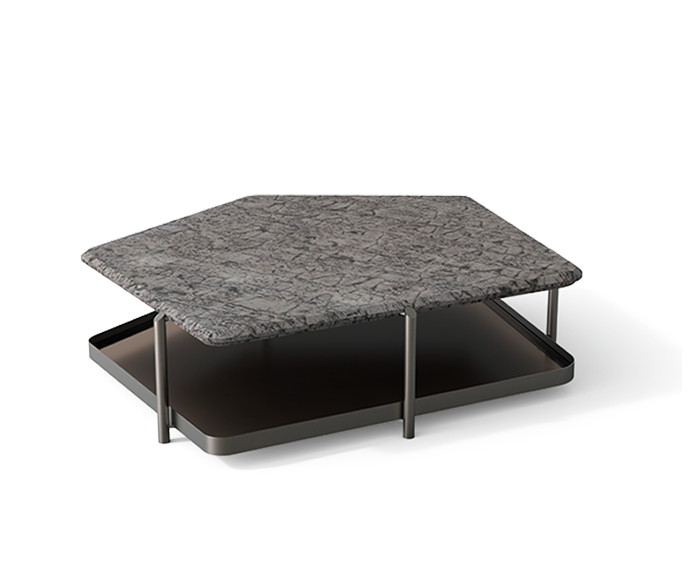 Round, square, rectangular and pentagonal low table in metal pewter finished, with top available in different materials.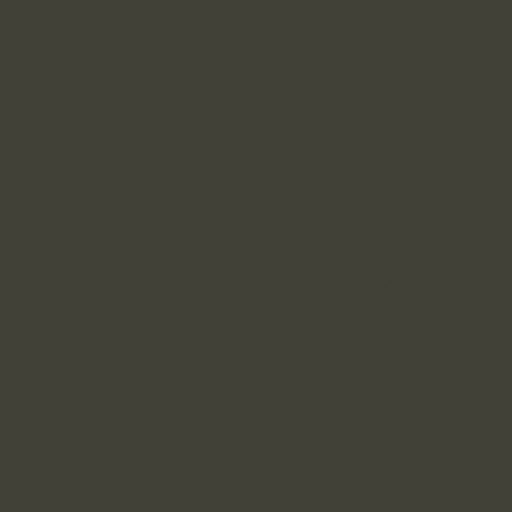 The design of our products is the result of the merging of centuries-old traditions, craftsmanship and attention in the selection of raw materials.