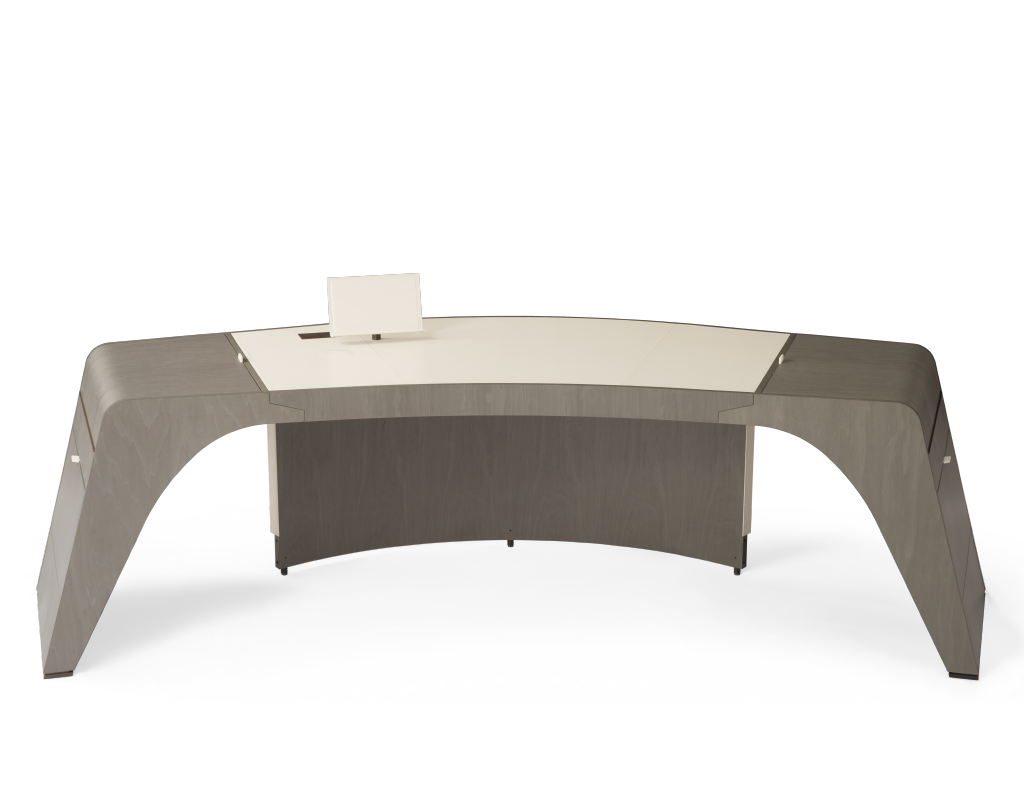 Tenet
A palindrome, to be read in the same way backwords and forwards, like the design of the desk's heads.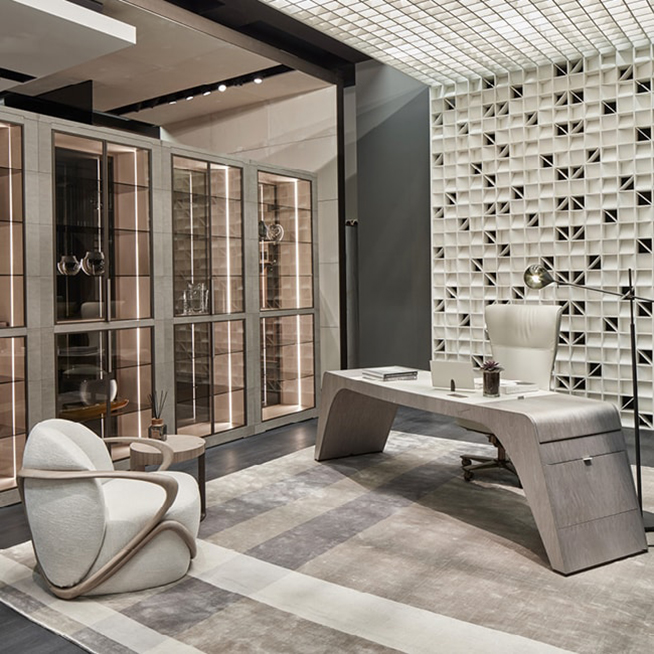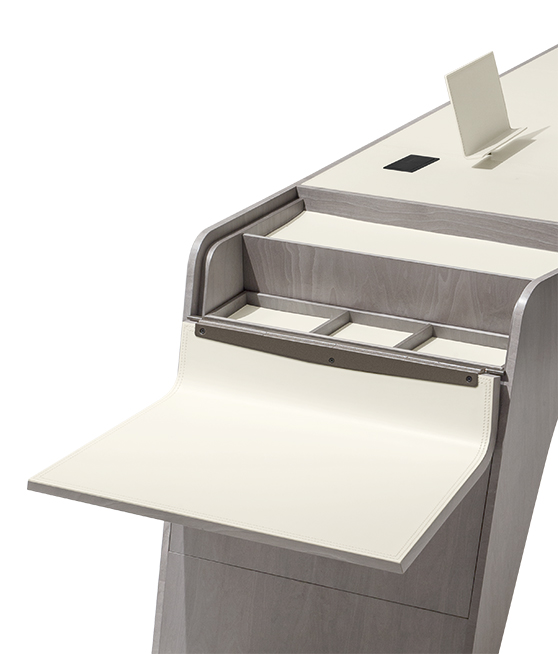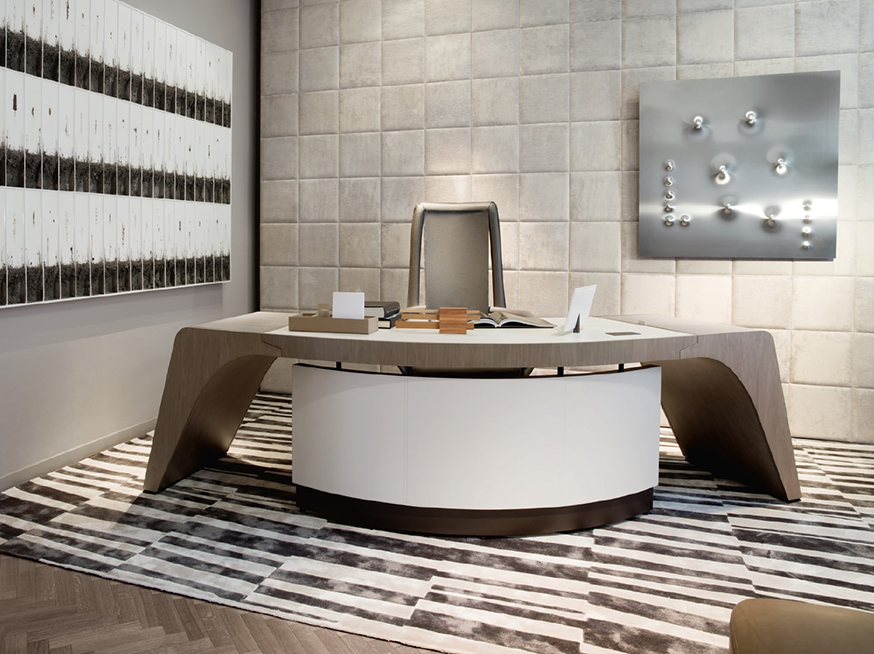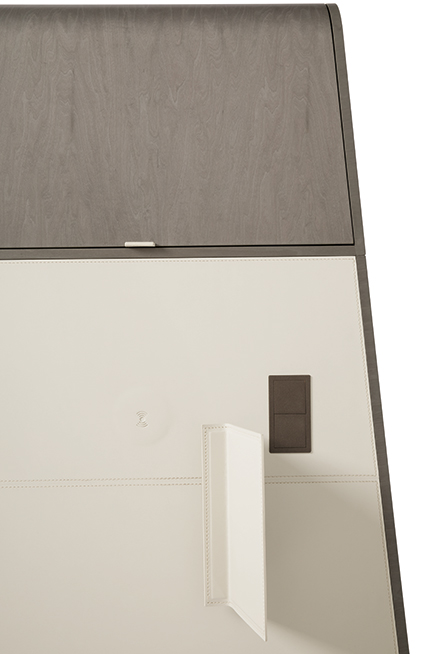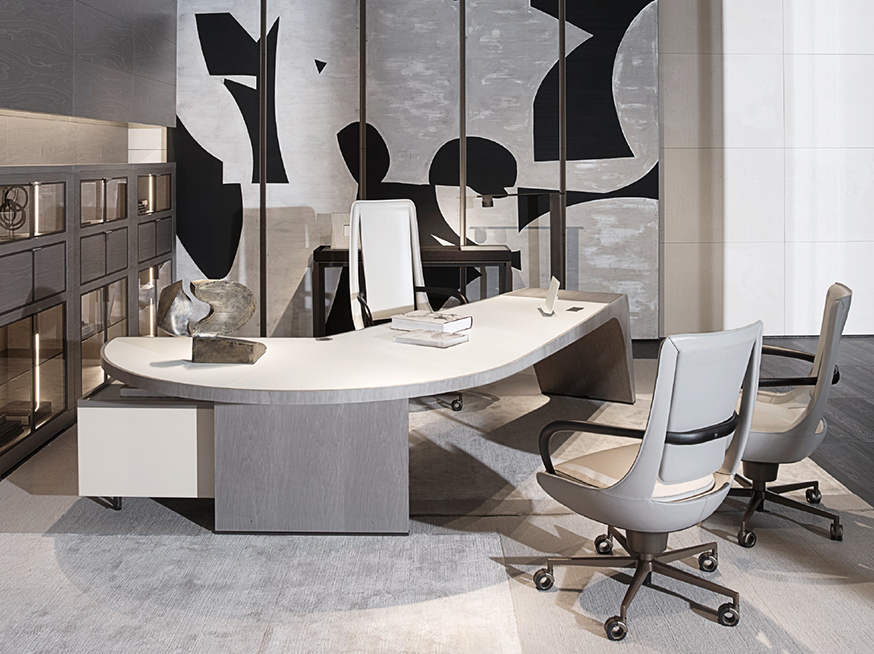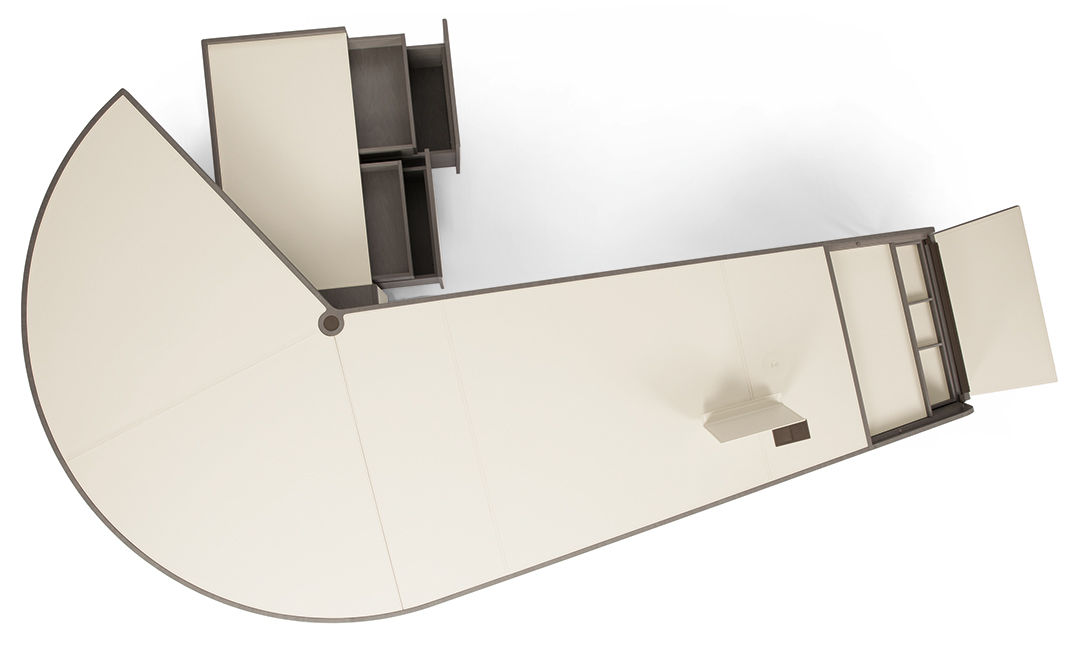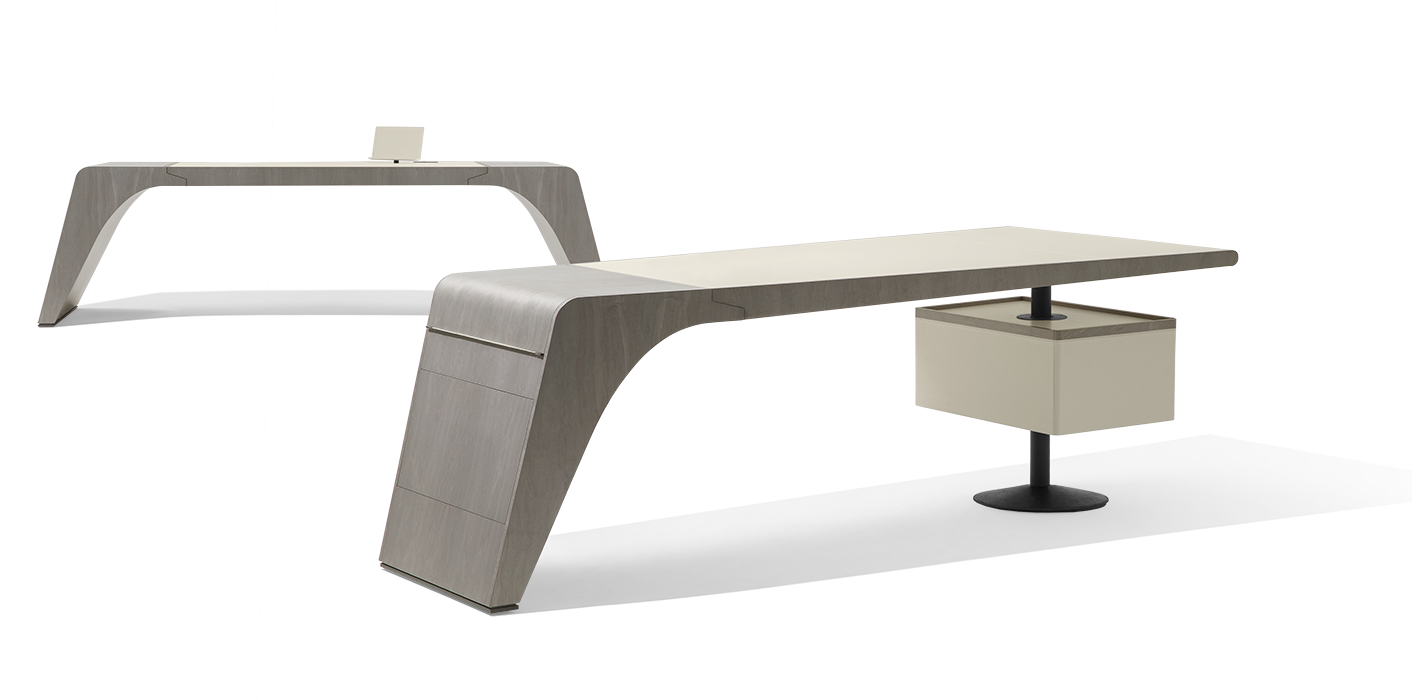 Executive writing desk in dove grey or slate-grey maple wood, with the top and the drawers covered with saddle leather and metal parts painted in a bronze colour.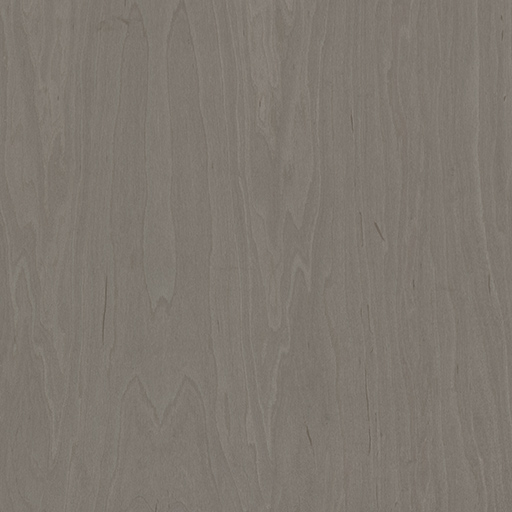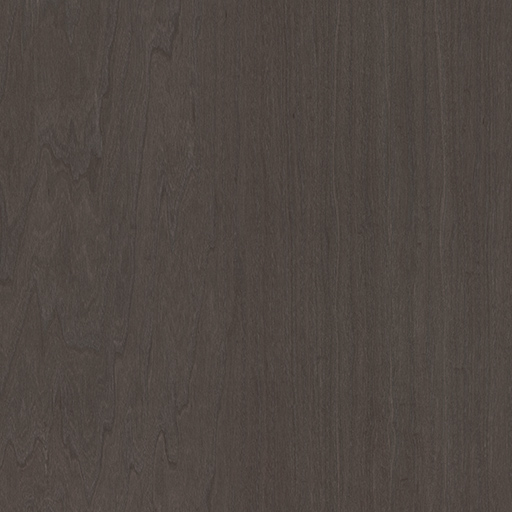 The design of our products is the result of the merging of centuries-old traditions, craftsmanship and attention in the selection of raw materials.