HOTSPOT | GIORGETTI XIAMEN CASABELLA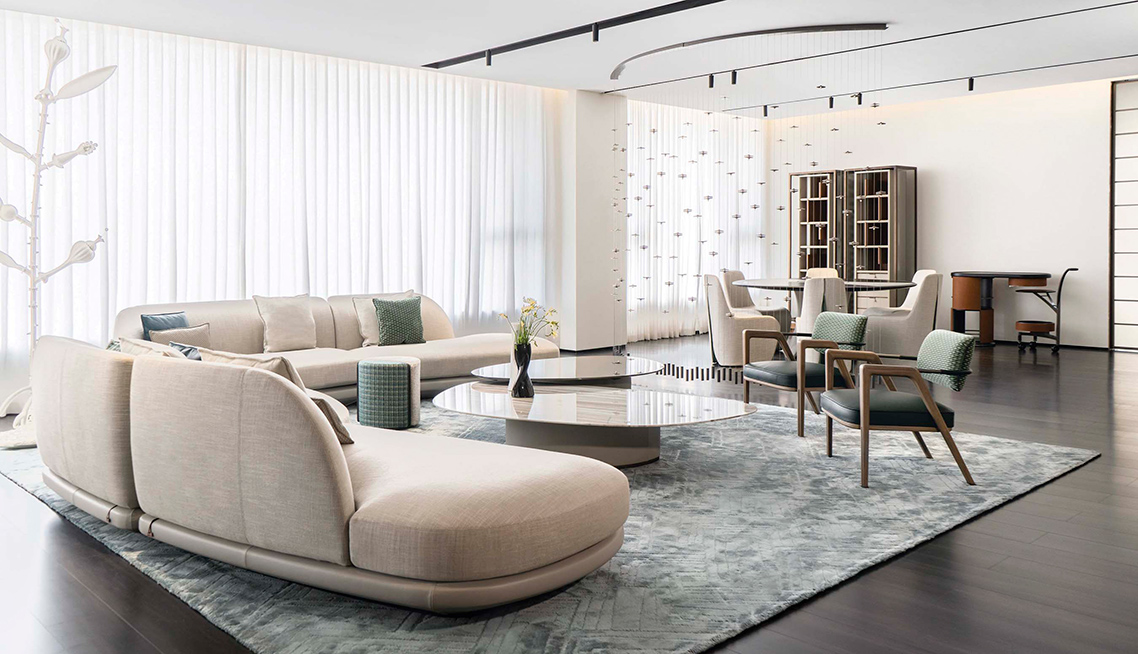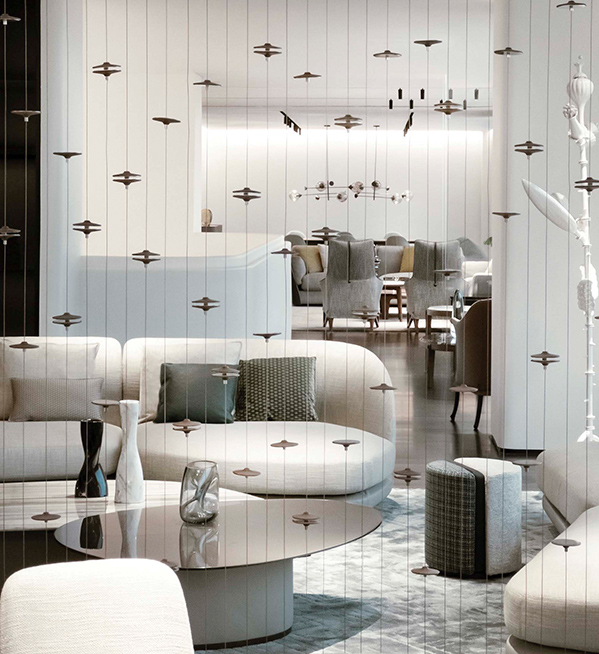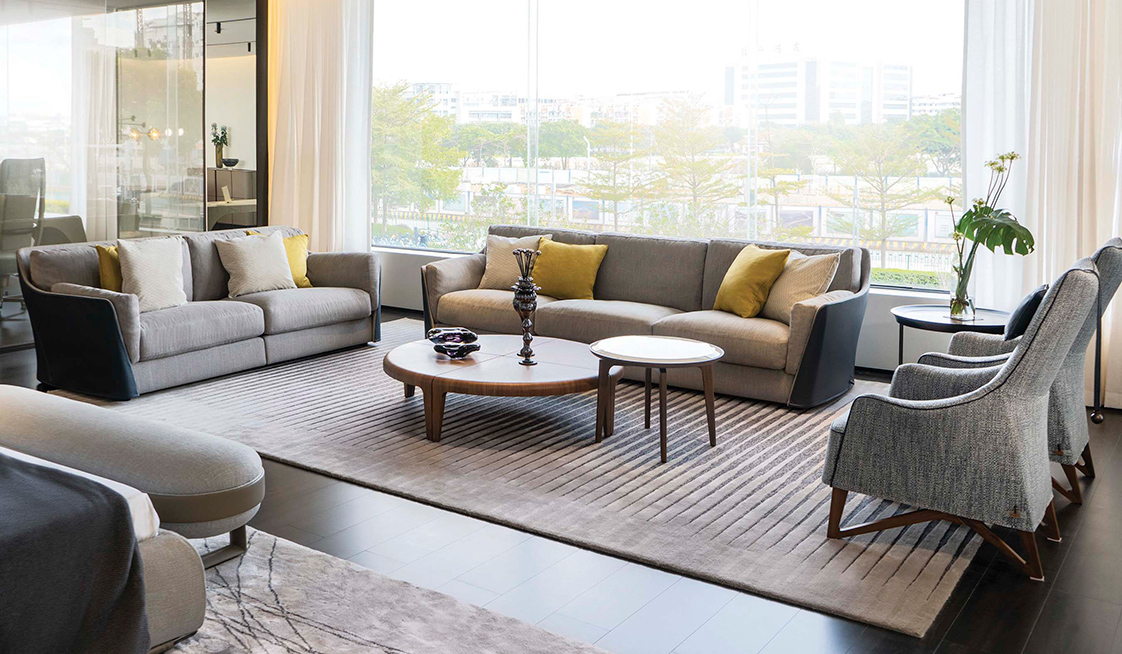 GIORGETTI XIAMEN CASABELLA
The newly renovated space of the spacious and generous Casabella store in Xiamen is pervaded with a distinctive atmosphere. Large windows illuminate dining area, while modern elements lend a luxurious touch and characterize the total space.
The predominance of cool tones generates a relaxing atmosphere, harmonizing with warmer tones for immersion in a serene space embellished with unique details.
The main living area is characterized by the innovative irregular shape of the Vesper sofa, designed by Roberto Lazzeroni, that surrounds Galet tables in marble and lacquered wood.
In the space dedicated to the second living area, there is a more intimate atmosphere thanks to the cozy shapes of the Vittoria sofas and the sinuous lines of the Round table, characterized by shades of canaletto.