MOODS & SHAPES | Conversations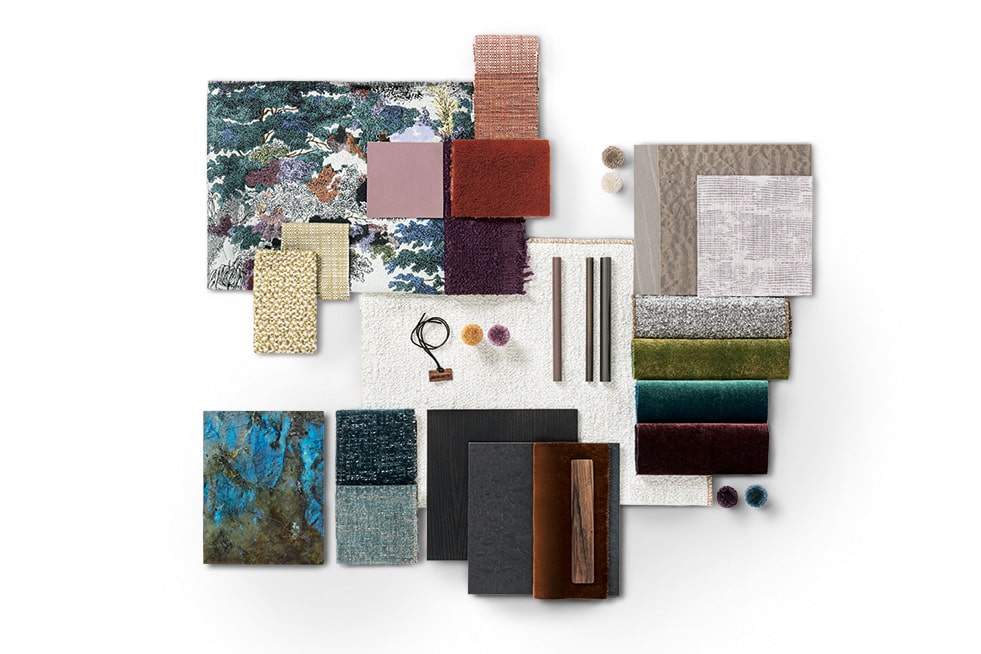 Conversations
Creating constant dialogue between craftsmanship and advanced manufacturing, the pieces in the new collection express the profound meaning of design according to Giorgetti in every minute detail.
Versatile products with sophisticated, decisive character that's never conventional, pieces that stand out for their high-quality materials, sartorial techniques, and the brand's near-obsessive research into finishes, shapes, textures and colours. From the rigour of an executive office to the carefree air of al fresco outings.

The textiles in the 2023 collection embrace lustre and sustainability: Cruise, with intense colours and soft textures, is made of recycled polyester scraps, as is Split, a bouclé fabric with small, irregular ripples; Damaris is made of blended linen threads to create a shiny-matt effect; Duchessa is an exquisite, silky velvet; and Eloe shimmers with the interweaving of linen and cotton. For the Tailoring collection: Glaze, a metallic long-pile velvet in intense hues; Lounet, a jacquard with a stylised motif depicting papyrus plants; Mikado, with refined warm tones, depicting a forest; and Mikado Cloud, plain colours and a 3D design inspired by clouds.