PROJECTS & STORIES | Giorgetti Spiga - the Place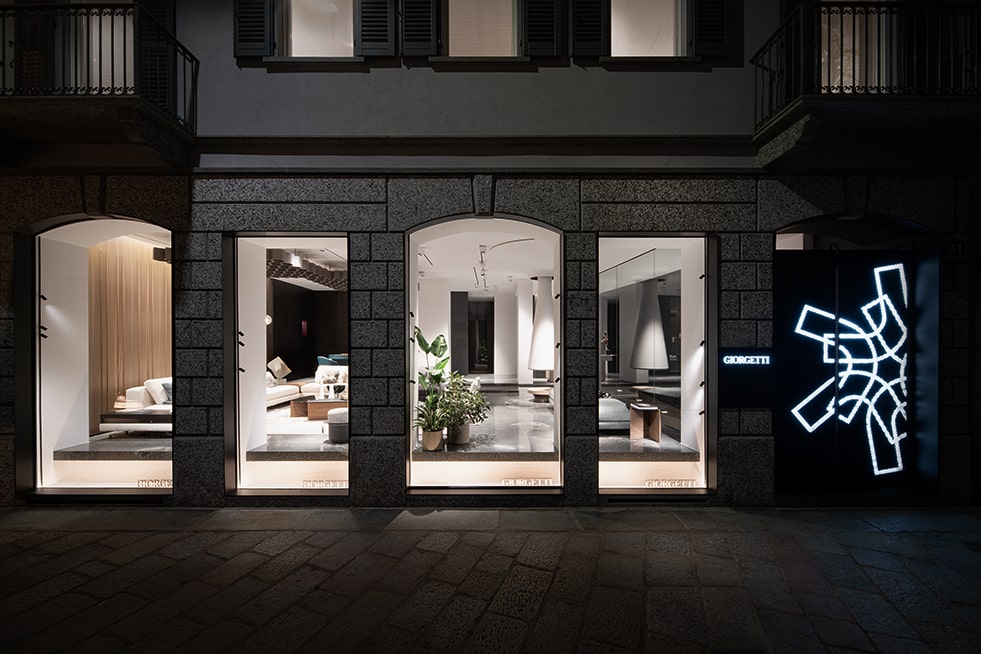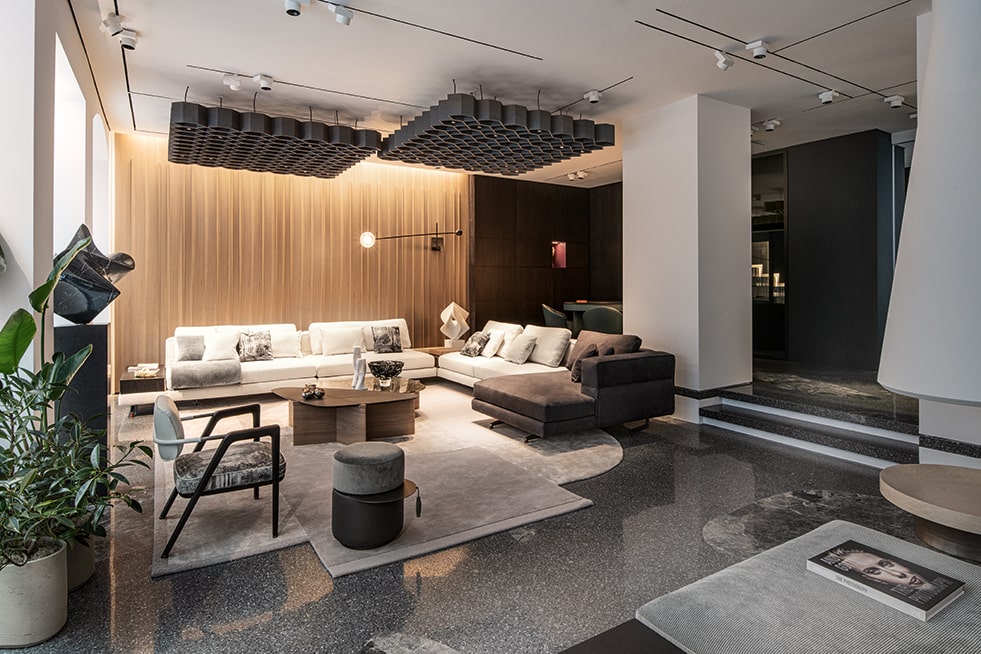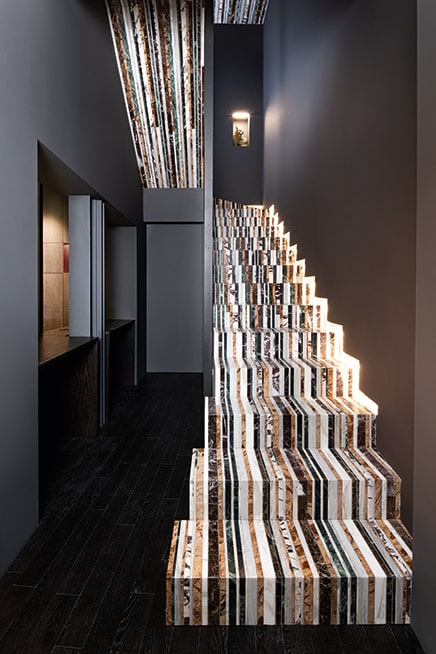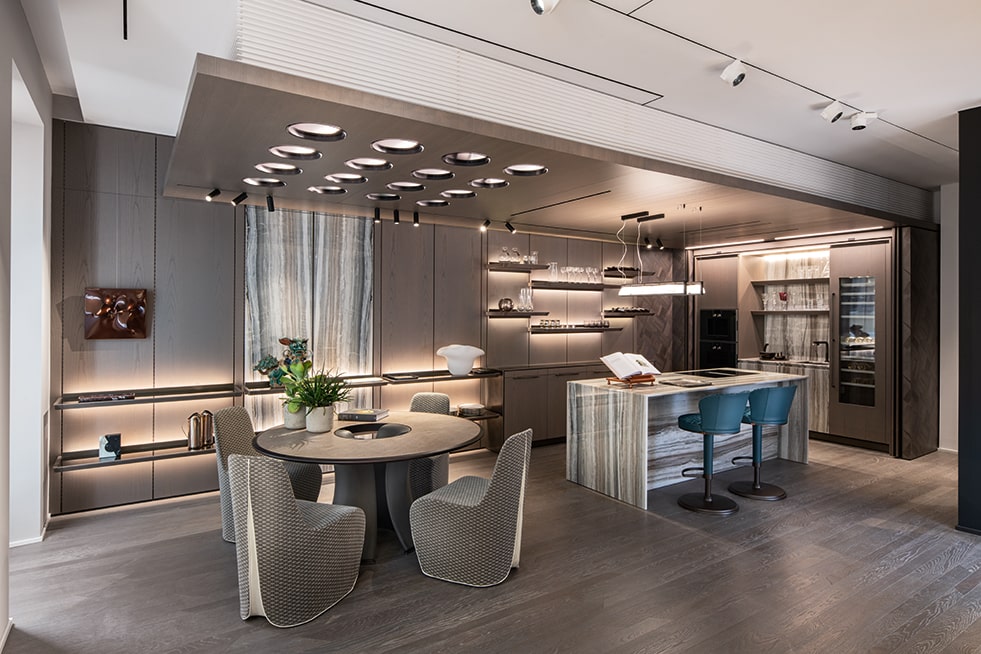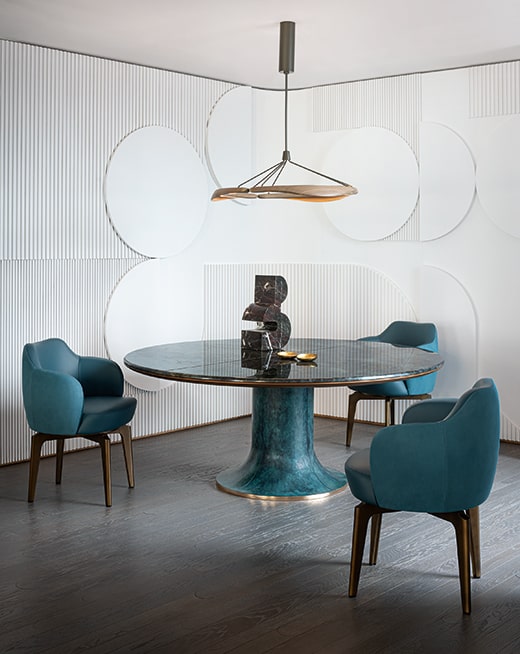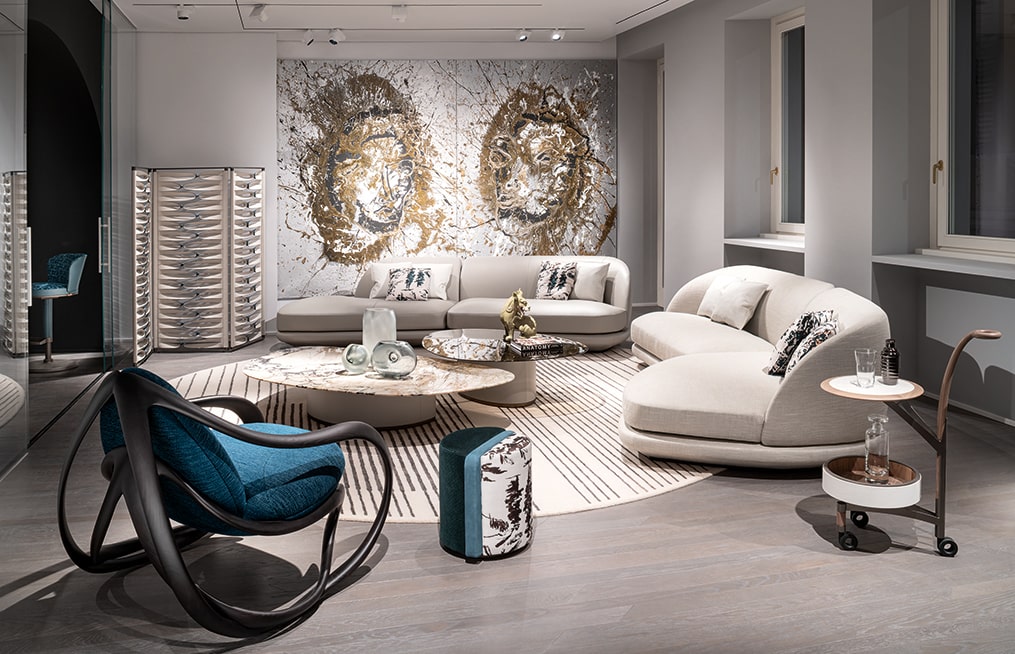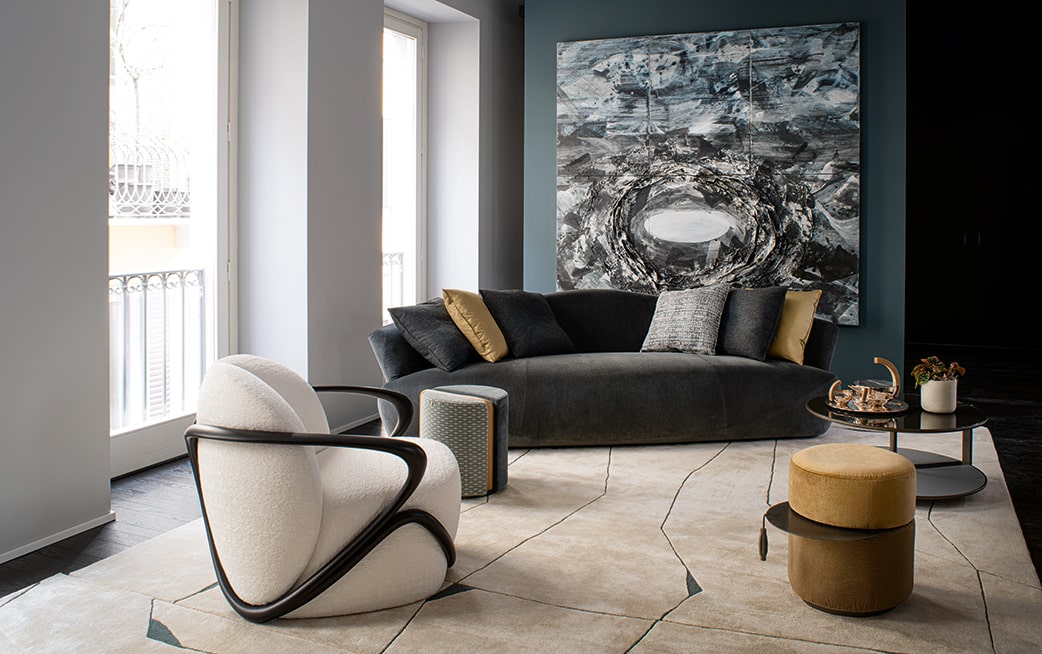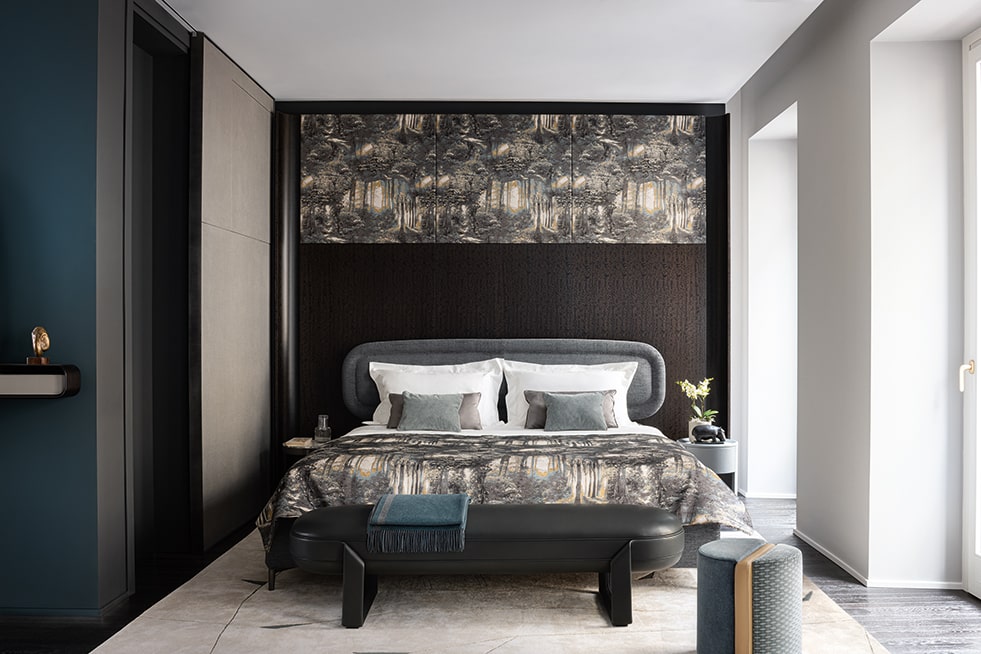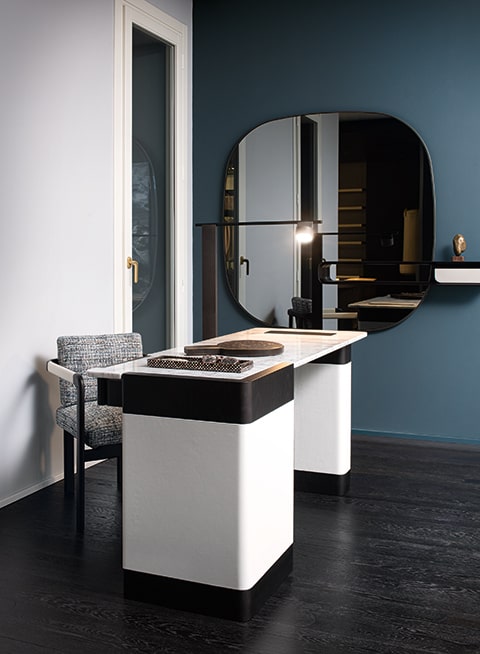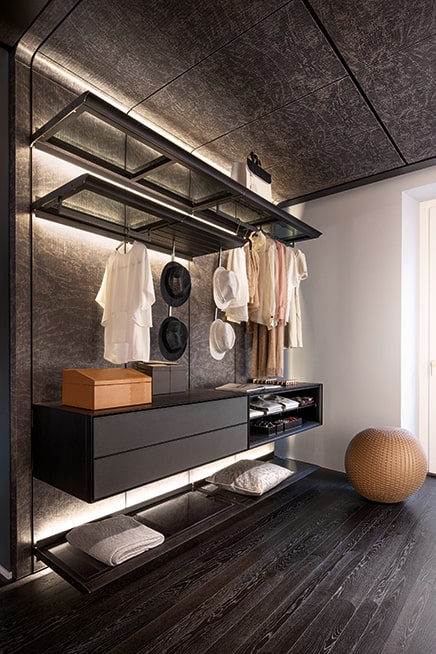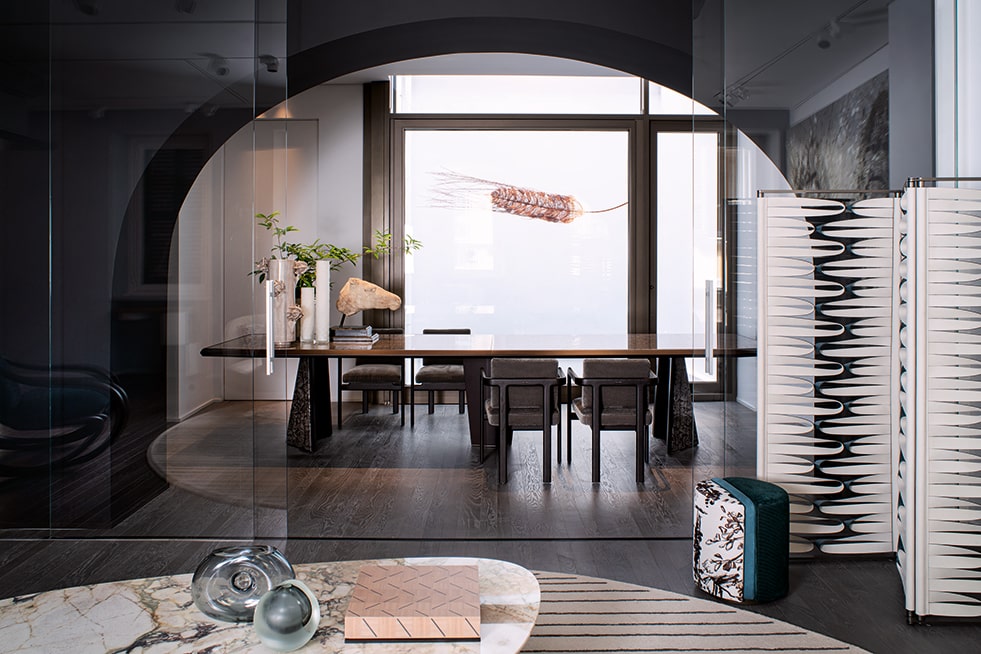 Giorgetti Spiga - the Place
Giorgetti Spiga is 'The Place' (with a capital T and a capital P), that is, where everything regarding the brand is expressed to its maximum potential, in terms of research, innovation and design.
by Francesca Molteni
Giorgetti Spiga is a building, a showcase, an interior to discover, an immersive experience, a brand that identifies itself with an address. It's the new house of Giorgetti at 31 Via della Spiga in Milan, a stone's throw from Via Manzoni, in the most famous high-end shopping neighbourhood on the planet. Main Streets Across the World, the annual report that surveys important shopping avenues, regularly assigns the four streets at its heart—Montenapoleone, Manzoni, Spiga and Corso Venezia—the top positions in the ranking, alongside Fifth Avenue in New York and Avenue des Champs-Élysées in Paris.
520 meters long and 6 meters wide, Via della Spiga is paved with stone slabs in different sizes, giving it the look of a welcoming living room. Since the 1800s, it has been home to craftsmen and shopkeepers, with their ateliers and workshops, the butcher's where Maria Callas once shopped or the old Da Alfio trattoria, loved by Montanelli, a meeting place of Milan's avant-garde, up to the art galleries and the early prêt-à-porter fashion boutiques. After WWII, Galleria della Spiga exhibited work by members of Fronte Nuovo delle Arti, including Emilio Vedova, Renato Birolli, Ennio Morlotti, Renato Guttuso, Leoncillo, and Carlo Levi, to name just a few, and the first boutique, Cose, with its nonconformist ethos and clothing rich in personality, was opened in 1963. After that, it became a place for fashion designers to try out their own creations, then came large high-fashion brands, which populated it with poise. Understatement and discreet luxury are the trademark of this street, which is always protected and quiet, intimate.
It is precisely here that Giorgetti wanted to set out on a new adventure, choosing a seventeenth-century building, number 31, with four floors and an attic, plus a semi-basement, and a classical nineteenth-century façade, with the usual Milanese facings, small windows with shutters that evoke the city's private dwellings, and access through a lateral corridor that leads to a small courtyard, visible from every floor, like a well of light. Yes, at street level there are the shop windows, to be visible and present in Via della Spiga, but it's all discovered step by step, in a journey into the building. Precious materials, custom designed, for the stunning interior staircase and even for the floors, from the Palladian marble to the parquet, walls with millwork and ceilings decorated by intricate panelling. Because Giorgetti Spiga is, of course, a space in which to present the collections, but it's also an atelier, a savoir-faire laboratory that demonstrates the extreme capacity for specific customisation of projects. Memory, trends and design, with highly diversified décor on each level. Every storey presents a space and function of the house and rooms that we spend our lives in, from the living room to the kitchen, from a home office to a conference room, from bedrooms to outdoor areas, with furniture, some of it quite special, made for the place. Works of art, sculptures and precious objects complete the rooms of Giorgetti Spiga, like a 1960s-70s inspired collector's home, infused with Rationalism and the International Style.
'It's a stage onto the city, with its large display windows and its recognisability. But it's also a calm, reserved place, like a home. This intermingling is essential to our world today', explained Giancarlo Bosio, Art Director at Giorgetti and curator of the project. 'Visibility is really important, in a place that the entire world looks to; the rooms are compact, each architectural and interior design element has been tended to in every last detail, so that all who visit will have a unique, unexpected experience of the brand. It's the house of Giorgetti in Milan, with its instantly-recognisable shutters, like a maison for a high fashion or jewellery brand.' A place that is already a destination, to see and be seen, inside and outside of the doors to The Place.