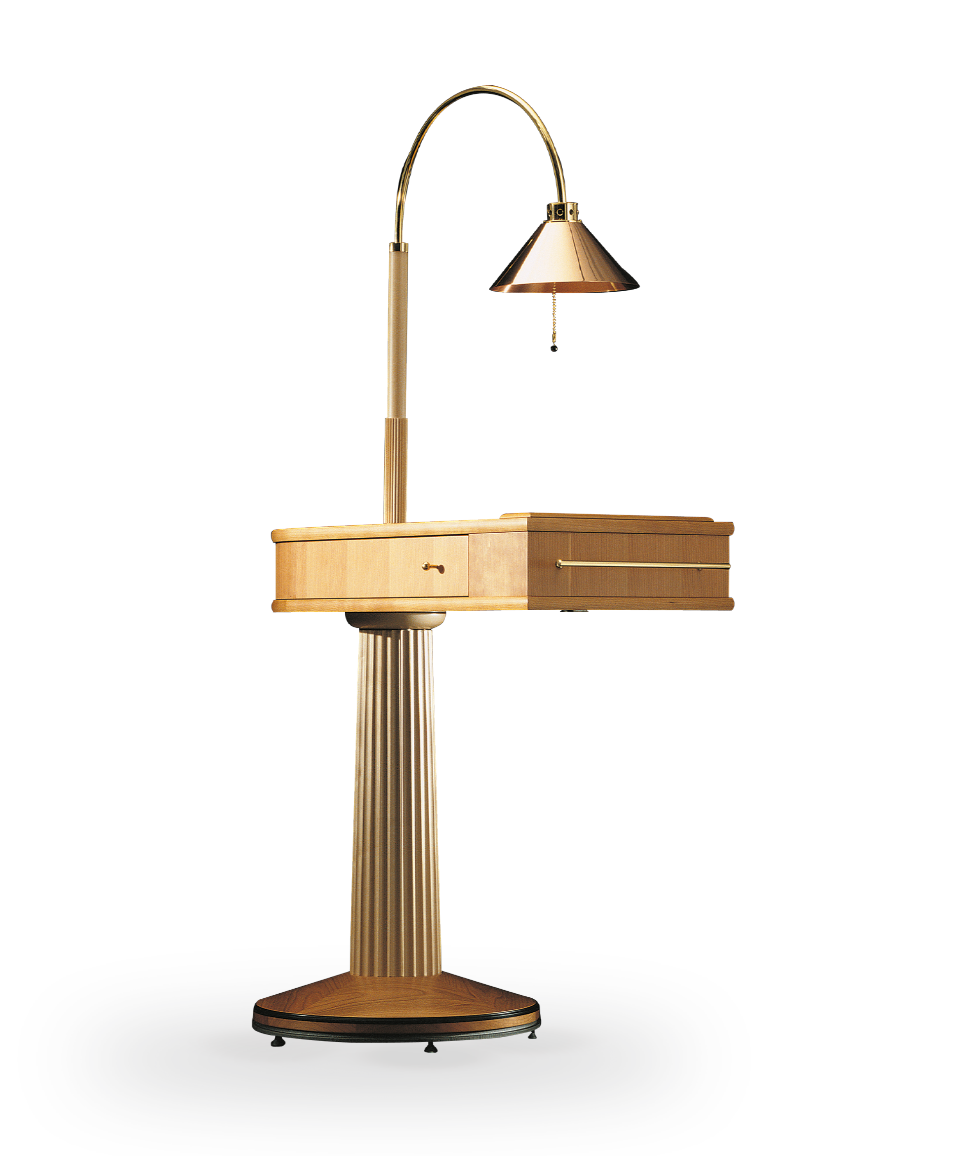 Talo
Bedside table-servant made in solid hand-crafted maple and cherry wood.
Designer Massimo Scolari 1989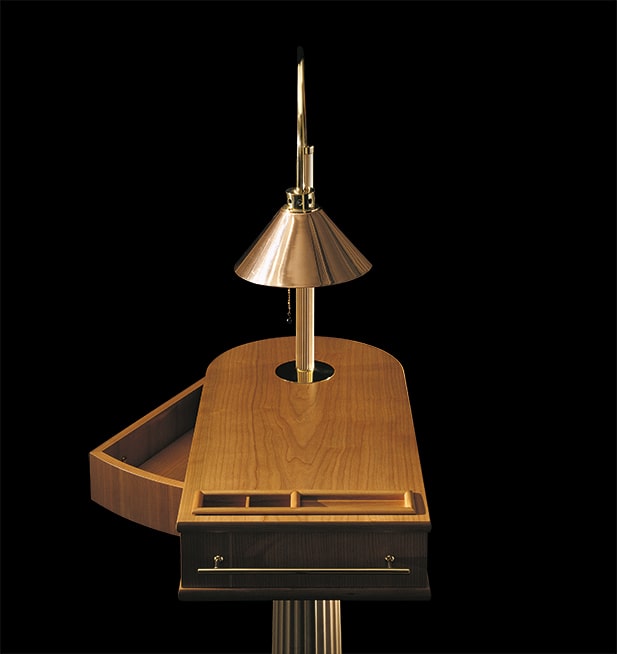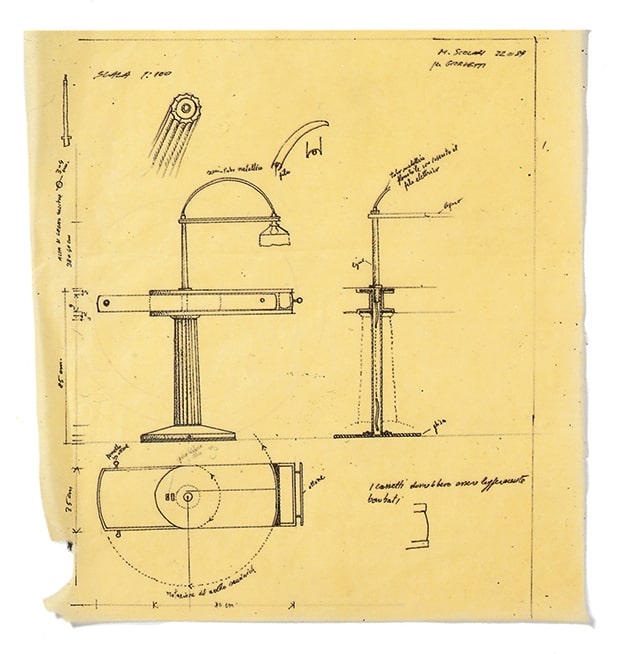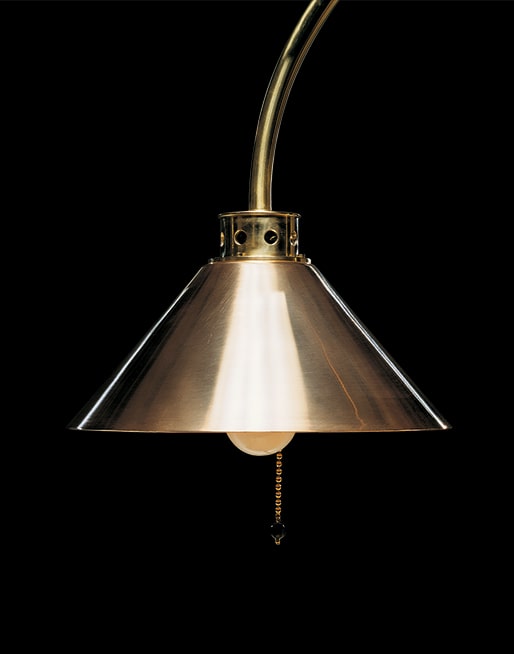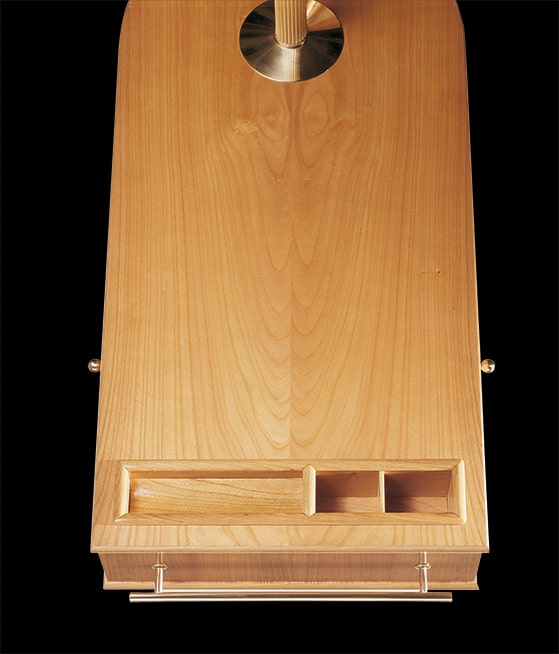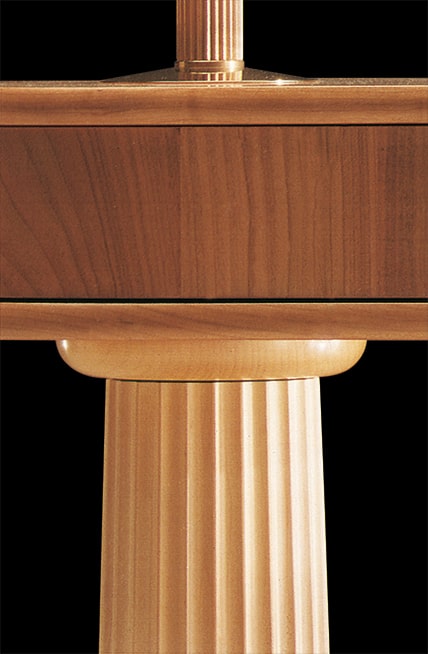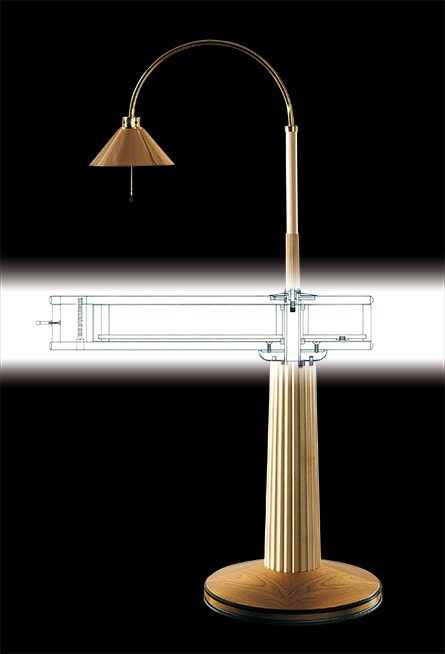 Bedside table-servant with the main column in solid hand-crafted maple, the cherry wood top, the base in cast iron and cherry wood with the solid polished ebony trim. The lamp is in polished brass and copper. A special swivel mechanism inside the column enables the independent rotation of the top (180°), of the drawer (360°), and of the lamp (320°).