Giorgetti Penthouse Project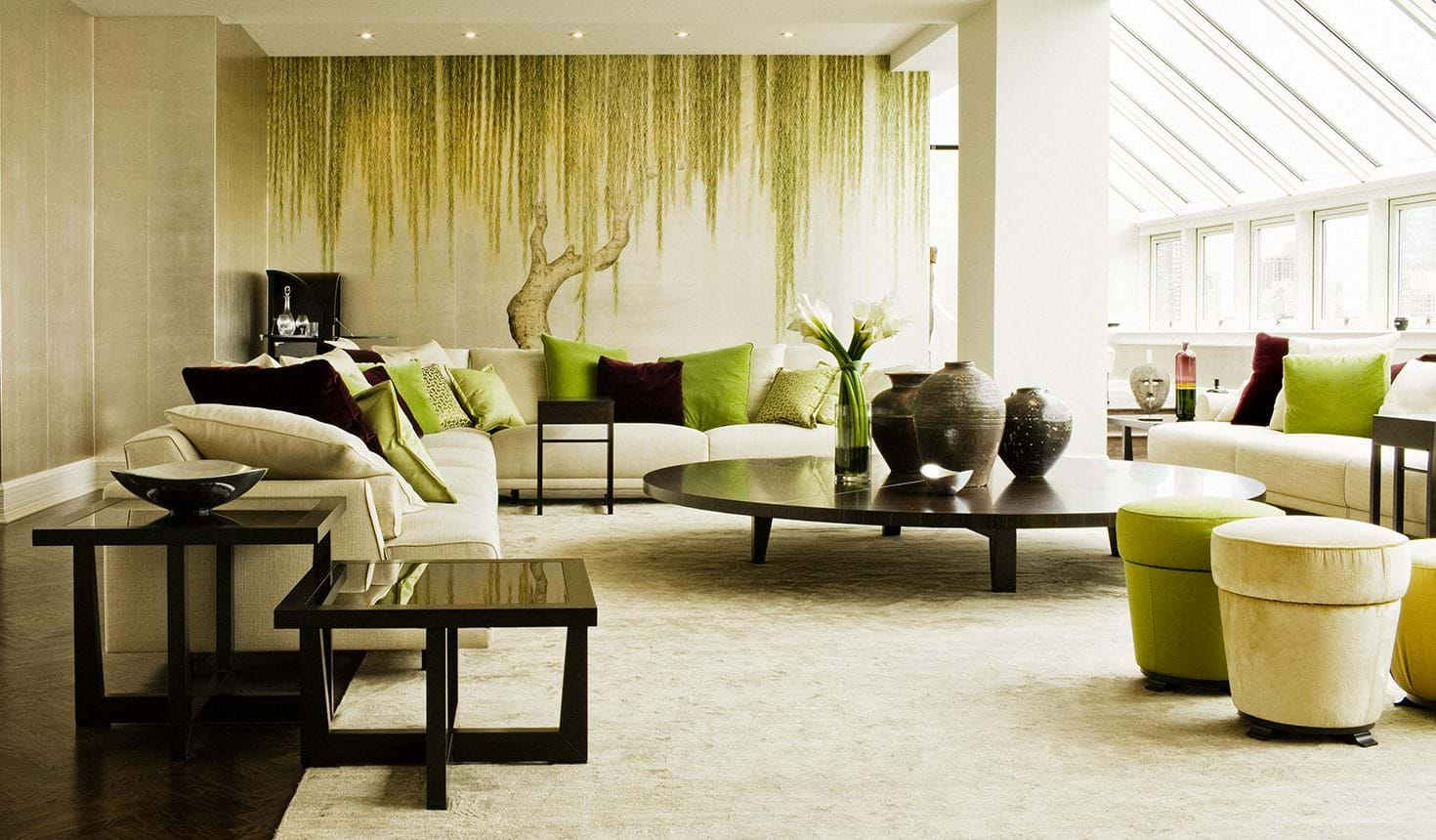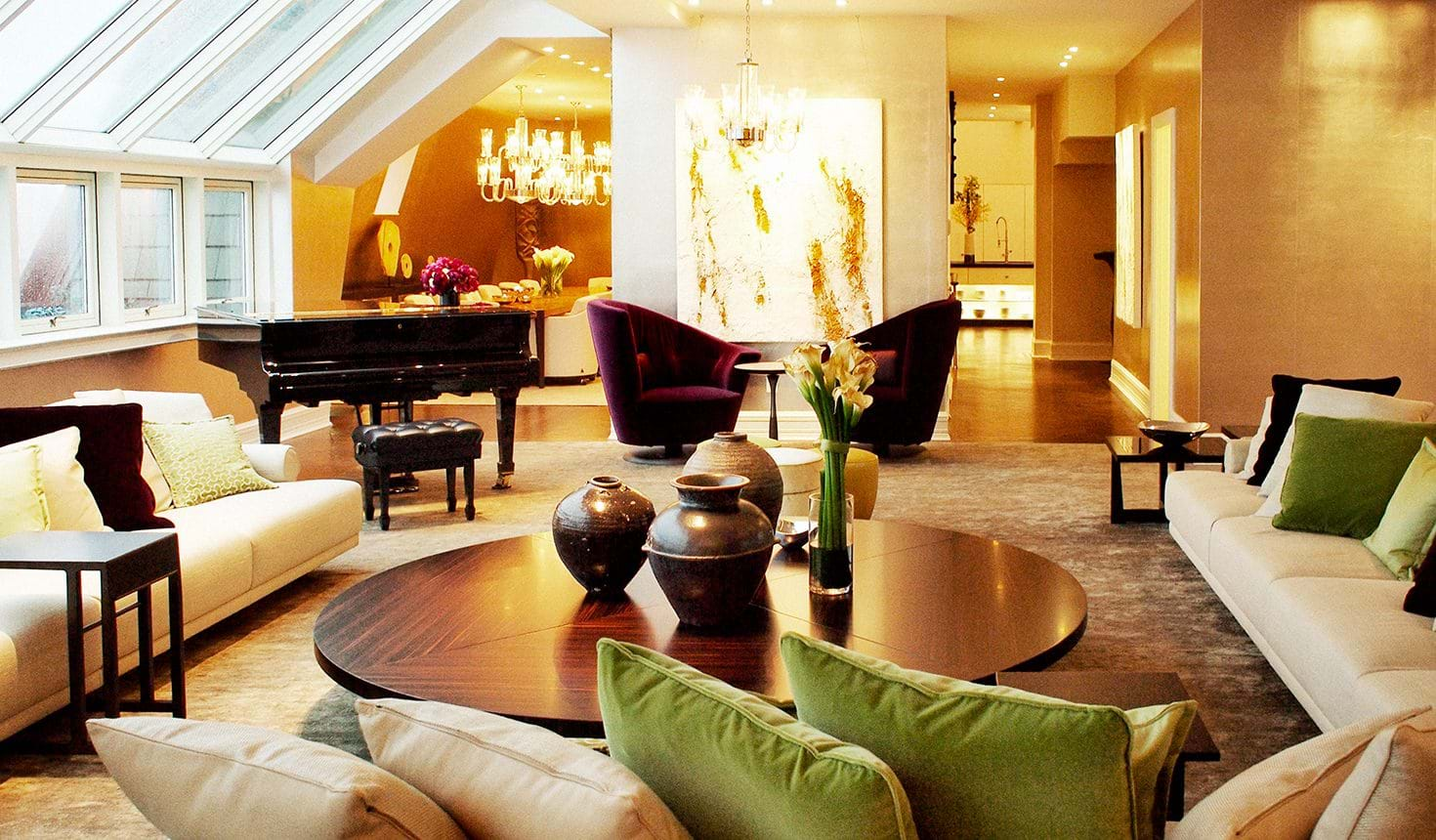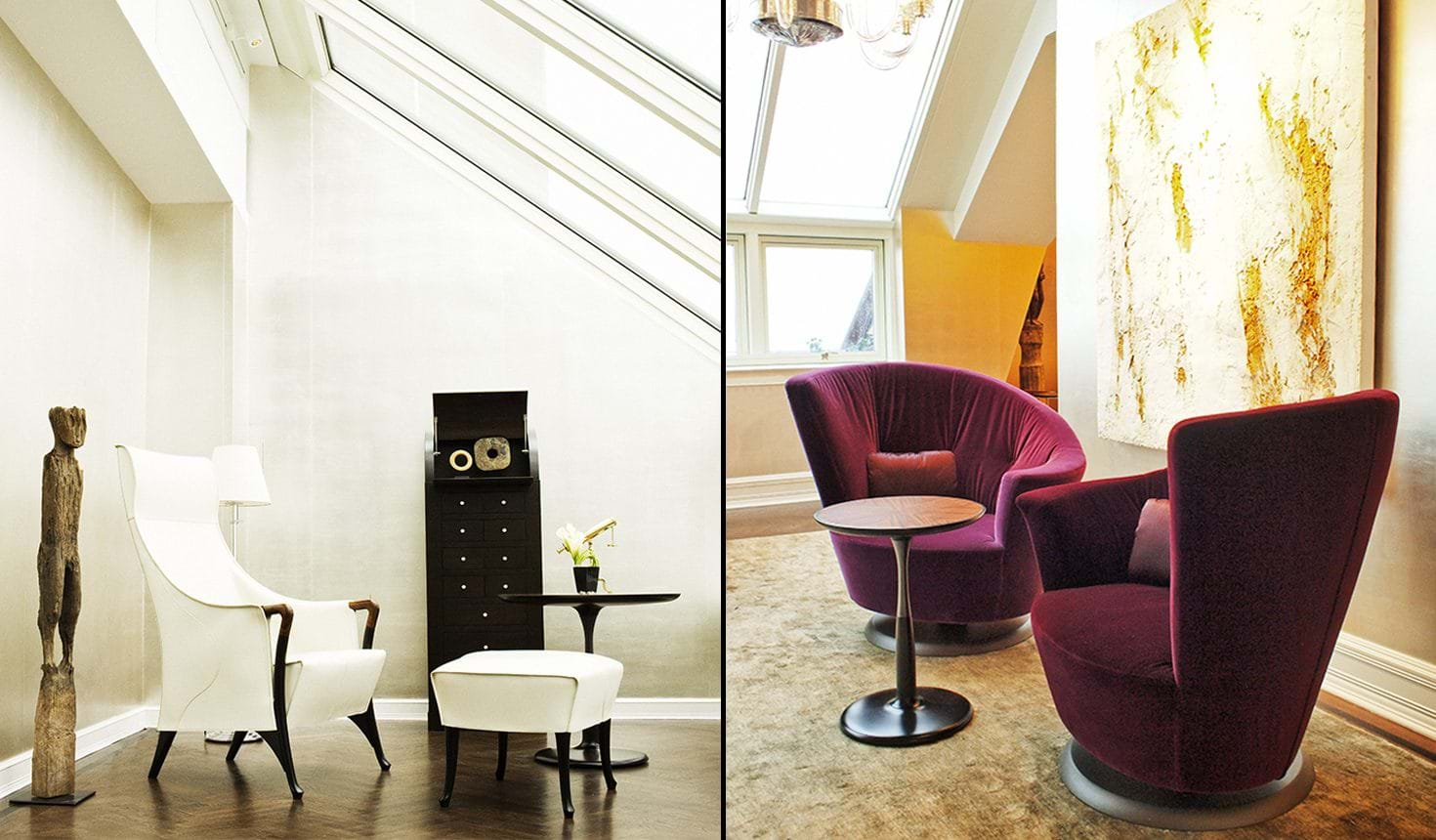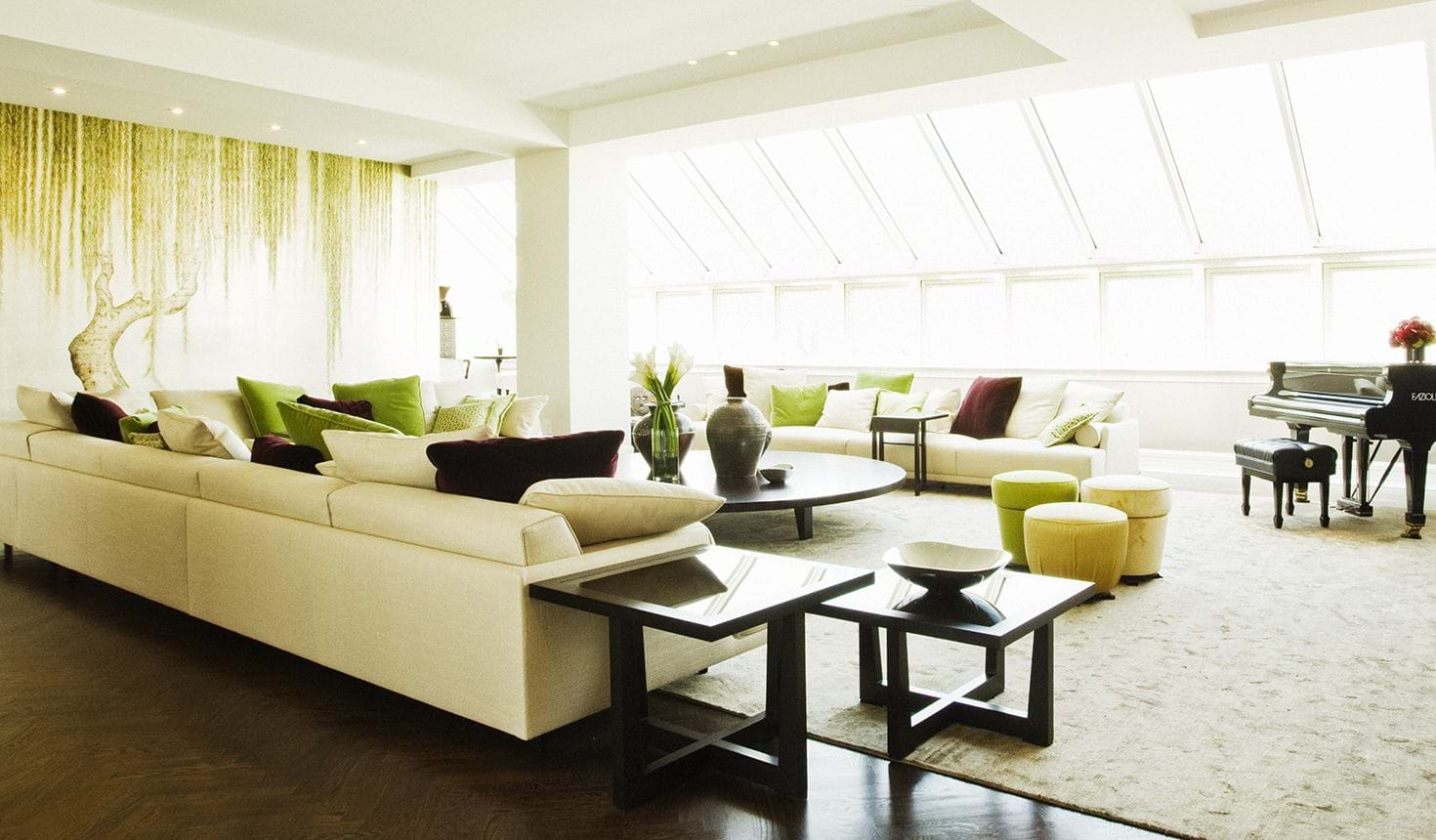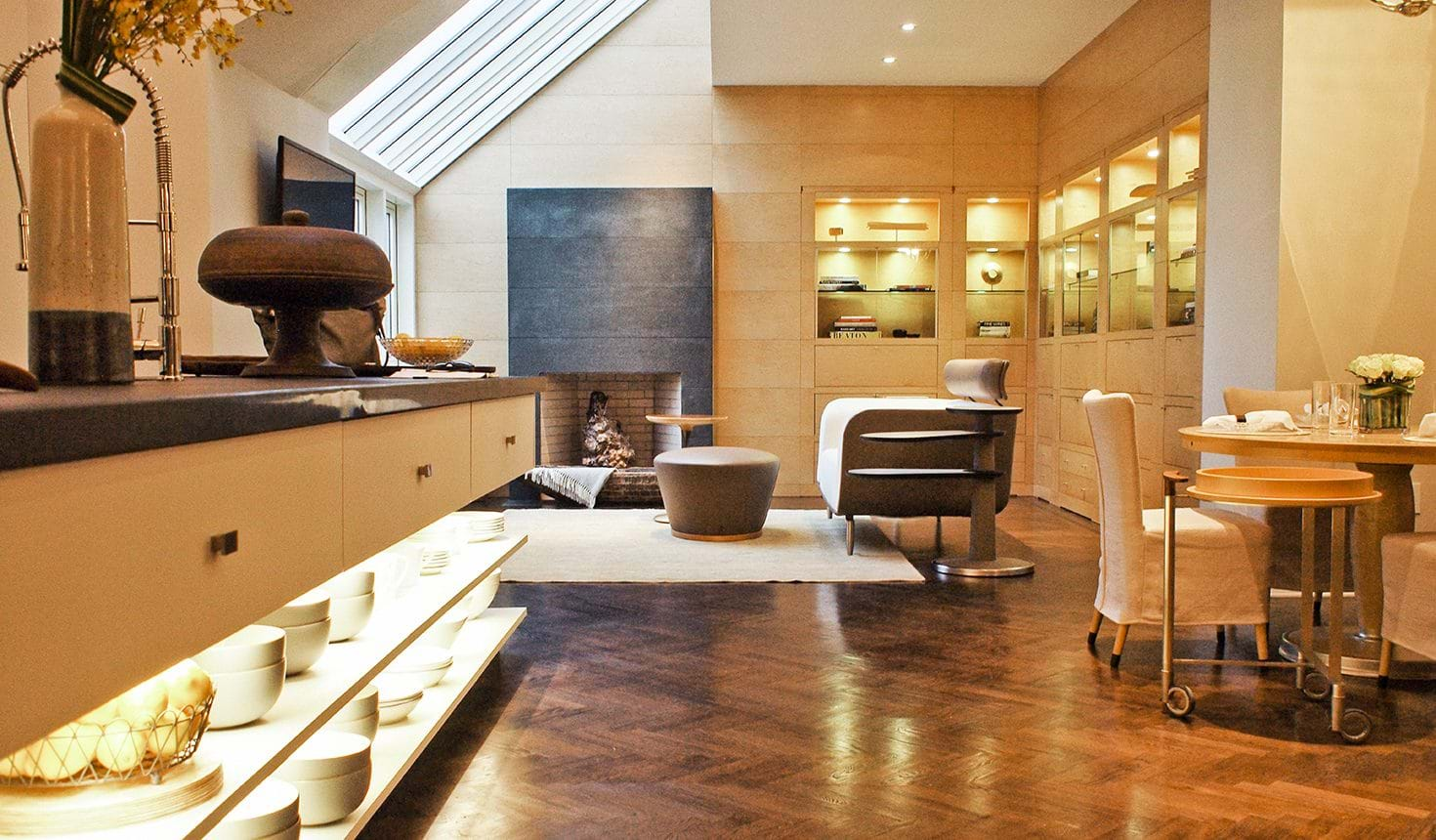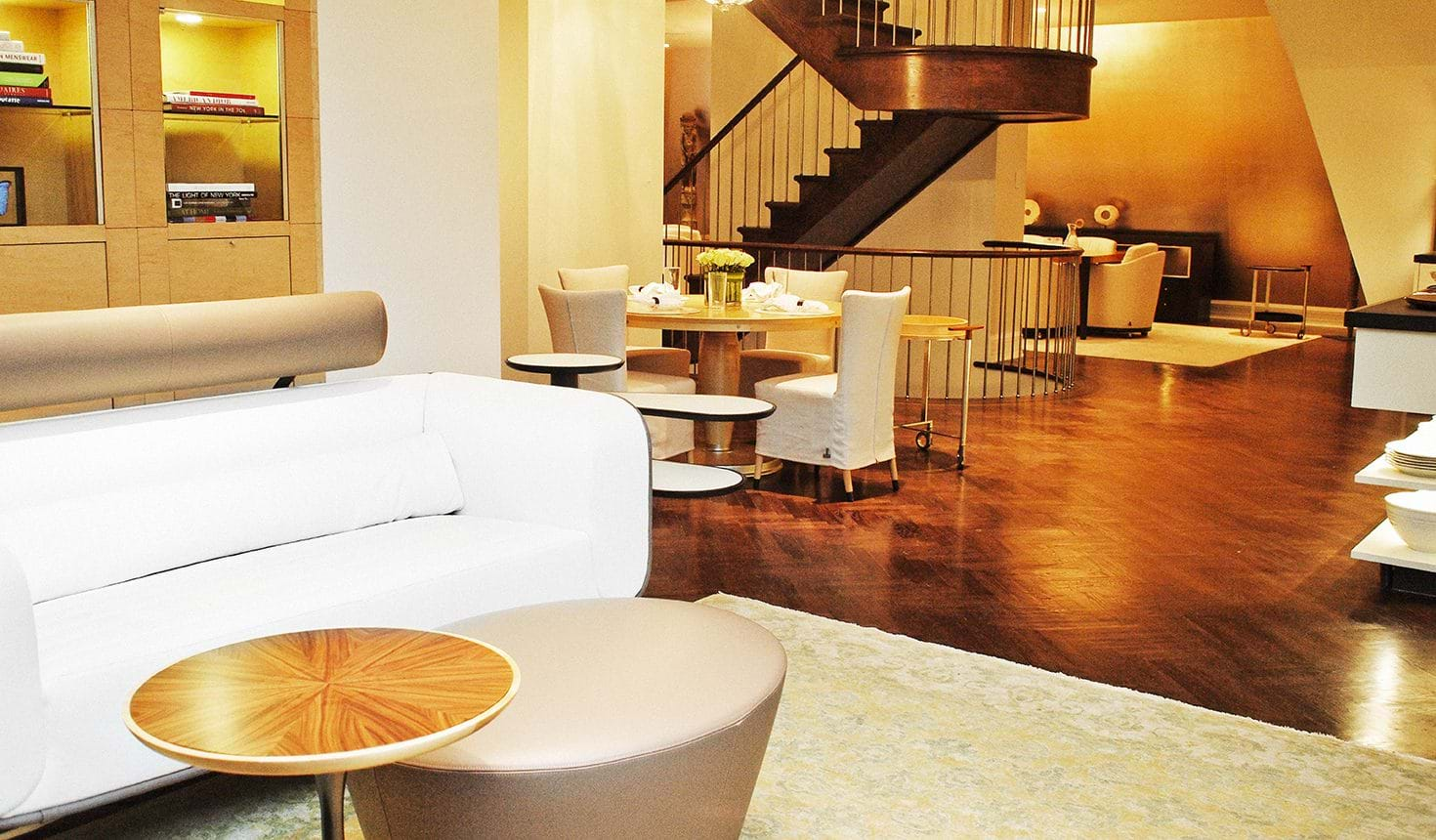 New York, 2011
Interiors Arch. Gal Nauer
Atop the old Beaux Arts Plaza, at the corner of Fifth Avenue and Central Park South, sits one of the most extraordinary penthouse residences in the city. This 6,300-square-foot triplex has been custom-designed by internationally recognized architect Gal Nauer and exquisitely furnished by Giorgetti, whose architectural and sculptural sensibility results in beautiful, one-of-a-kind furnishings that can be ideal accent or focal point pieces.

The Giorgetti Penthouse has been brought to realization through the continued collaboration between Giorgetti and Gal Nauer Architects. The four-bedroom home flows gracefully from one level to the next offering both private niches and grand entertaining spaces with unique architectural elements created by the roofline of The Plaza. The artful, modern furnishings offset the classic luxury of wenge-stained white oak herringbone wood flooring with walnut borders, hand-painted DeGournay Silver Leaf wall coverings and dramatic St. Louis crystal chandeliers. Throughout the apartment is artwork by Mario Arlati and Kyung Jeon with sculpture from Christa.

The entrance to the penthouse opens into a wide living room with a stunning wall of windows facing Central Park. Here, a generous layout combining colorful TOPAZE and SAPHIR poufs and a pair of ARABELLA armchairs provides ample room for elegant entertaining. A grand, formal dining room features the OLI storage system, which connects the living room to the gourmet kitchen. Flanking the kitchen, a family room with fireplace is paneled on two sides with another version of the OLI storage system.

At the center of the apartment is a dramatic white oak staircase leading up to the master suite as well as down to the second, third and fourth bedrooms (all levels of the penthouse are also serviced by an interior elevator). The master bedroom is outfitted with Giorgetti's REA, while the three additional bedrooms, situated on the lower level, feature pieces such as the KAO bed.