Mercury City Tower - Private duplex apartment Project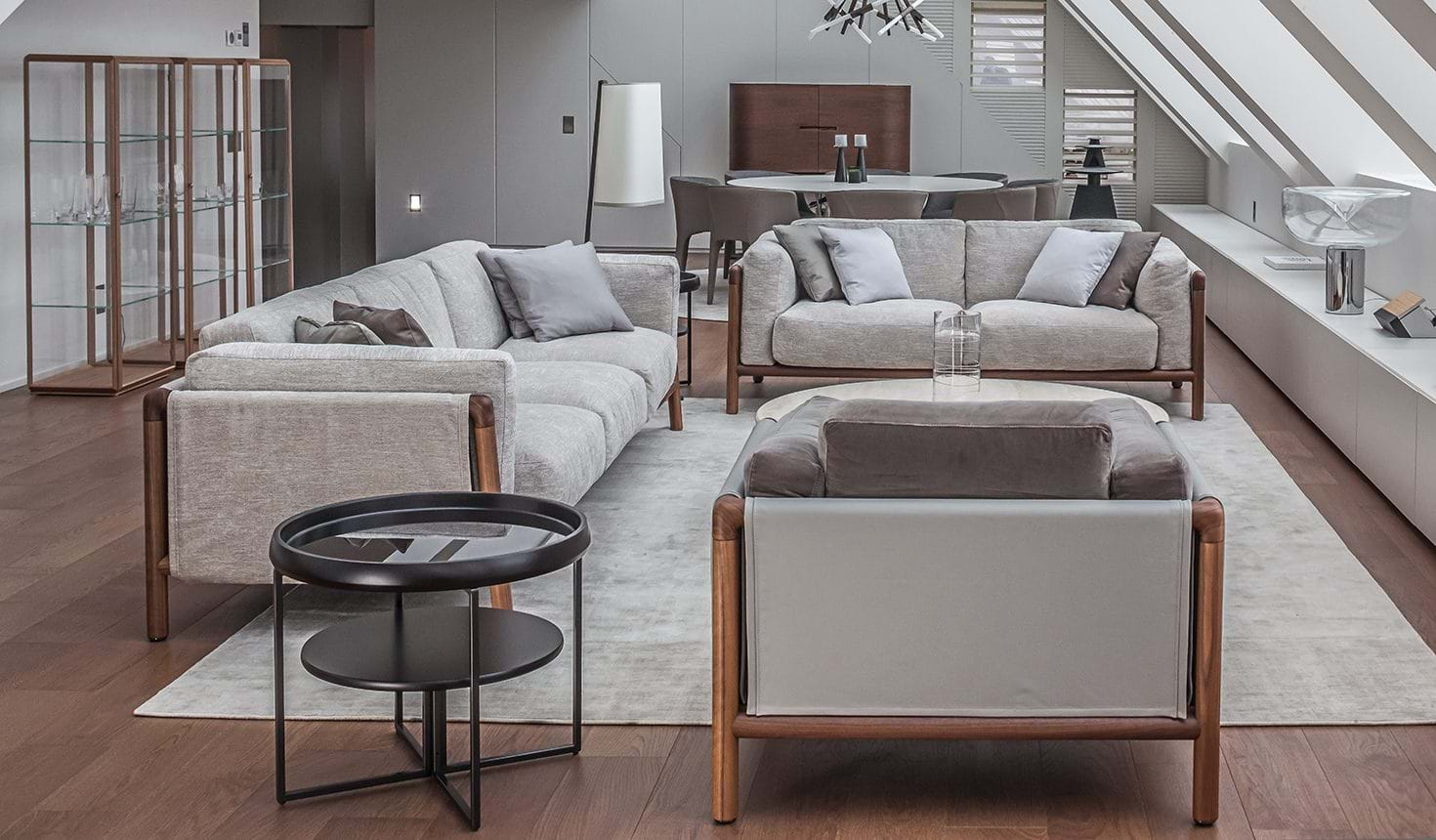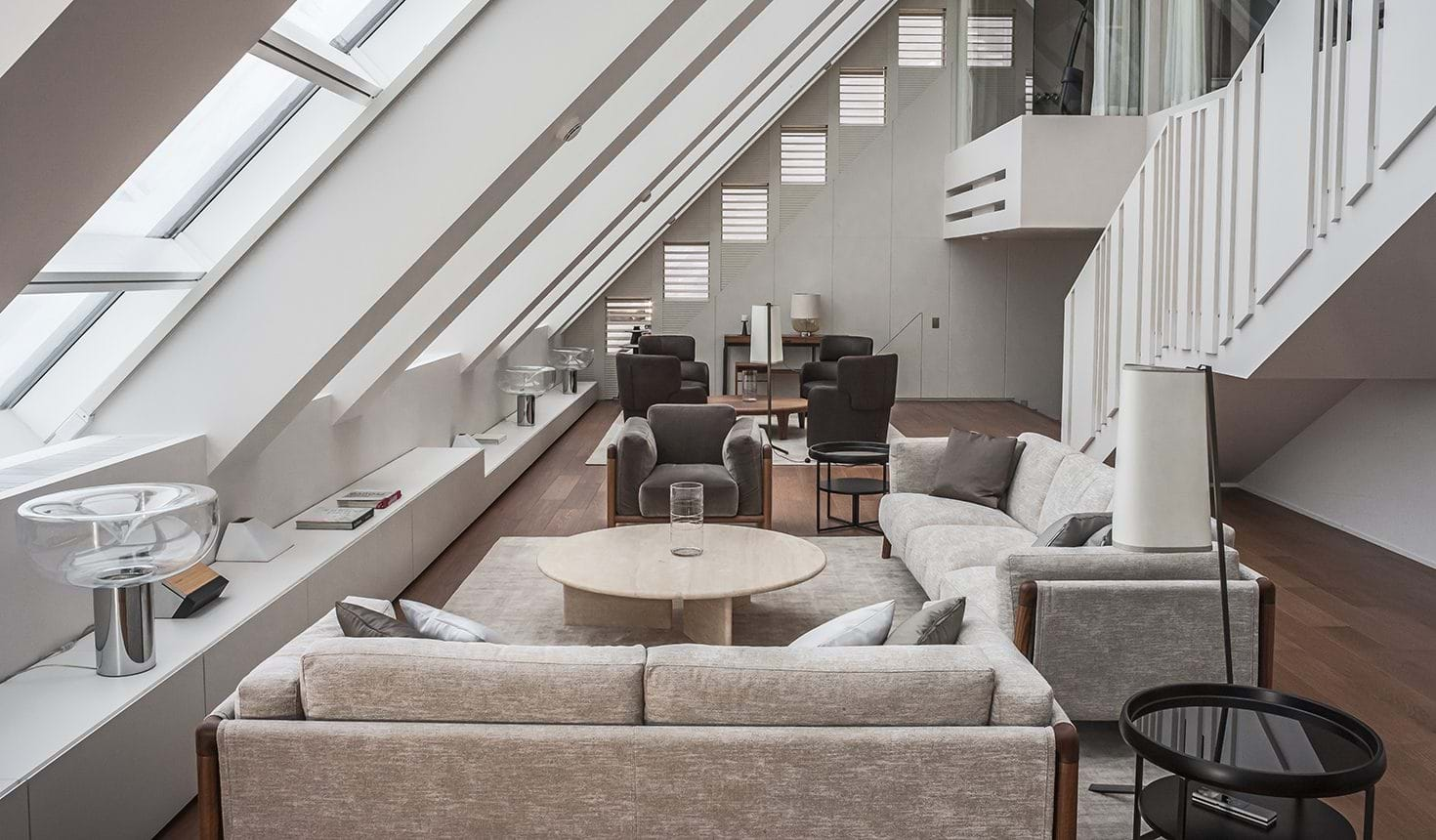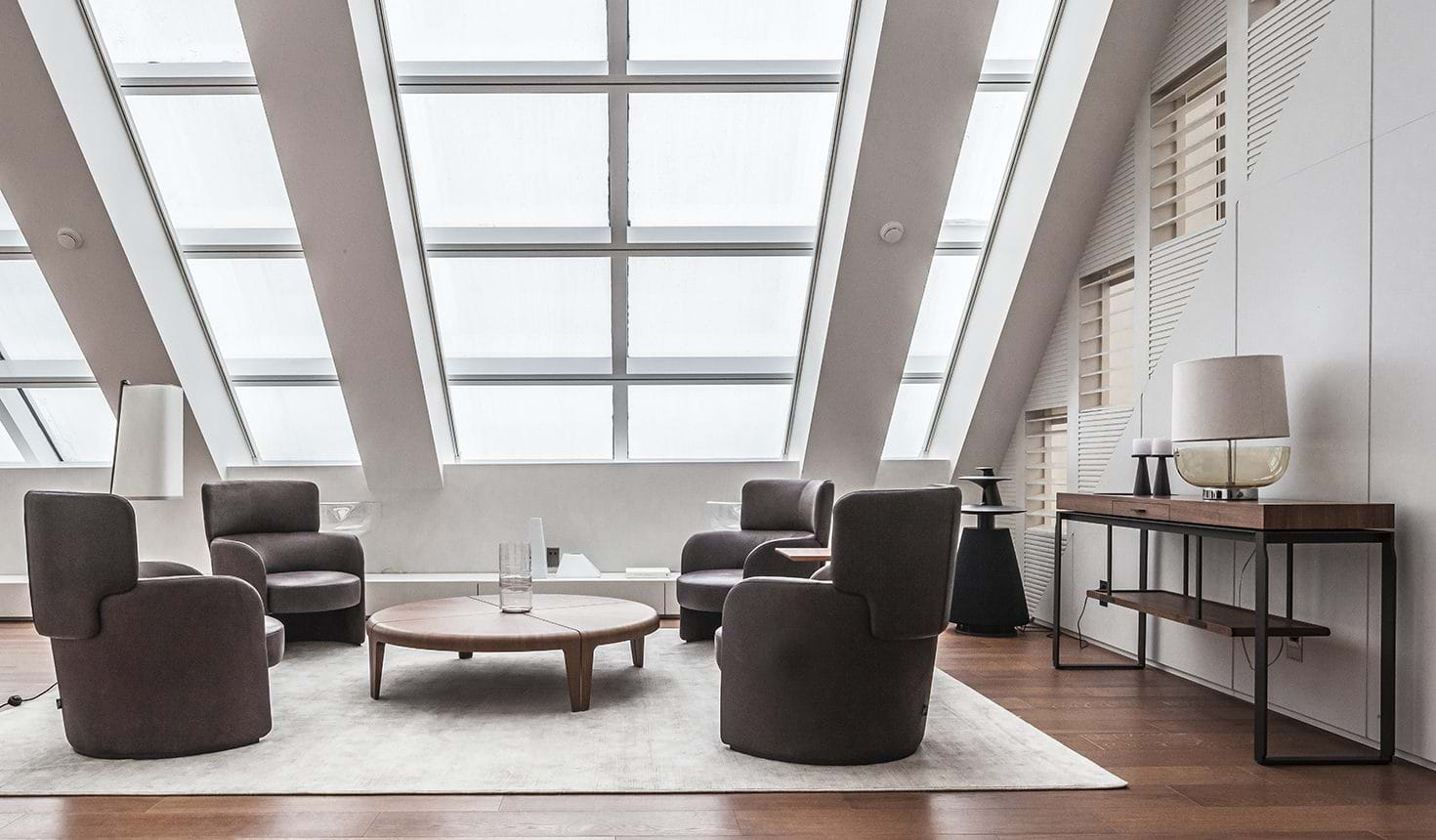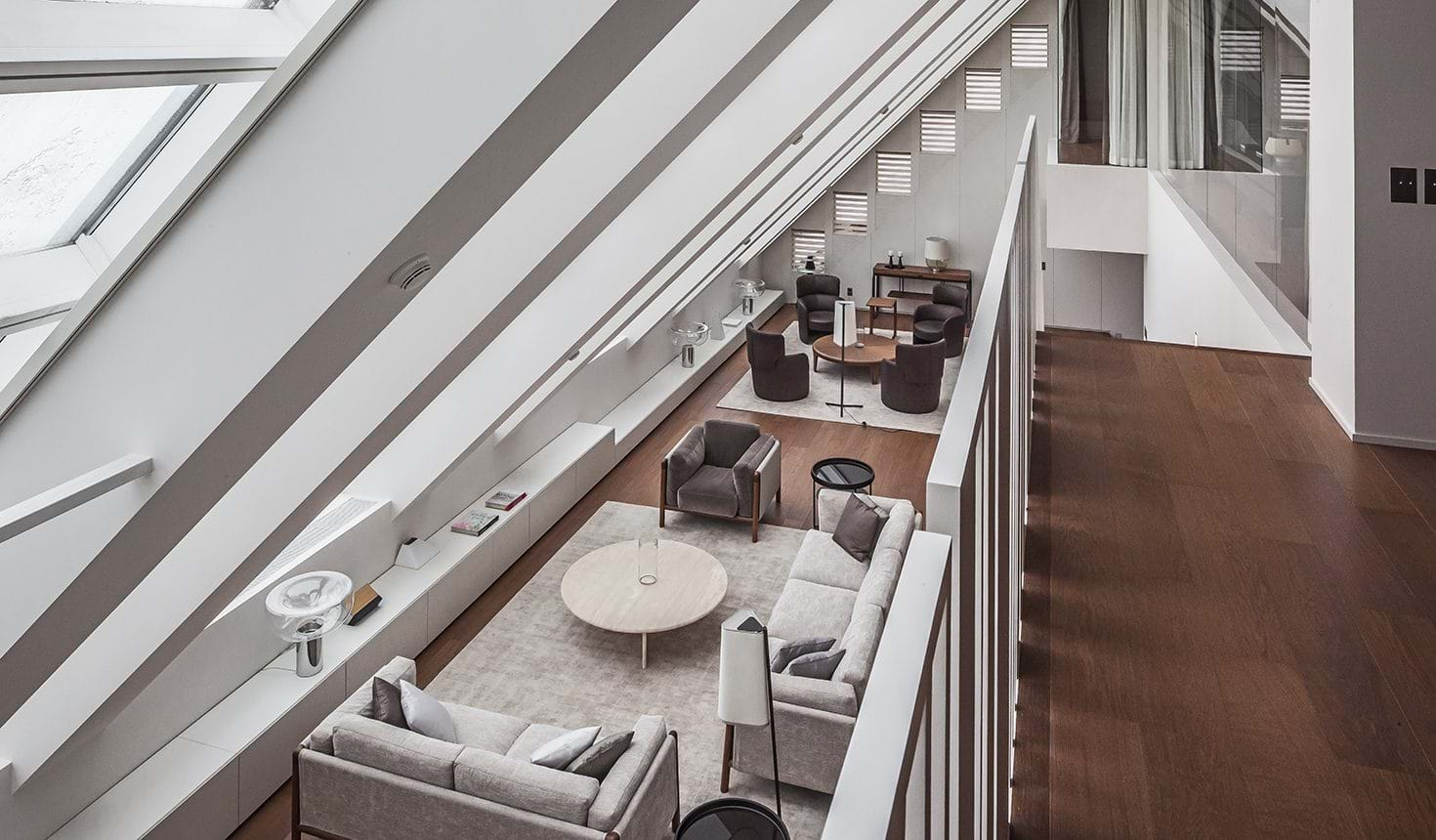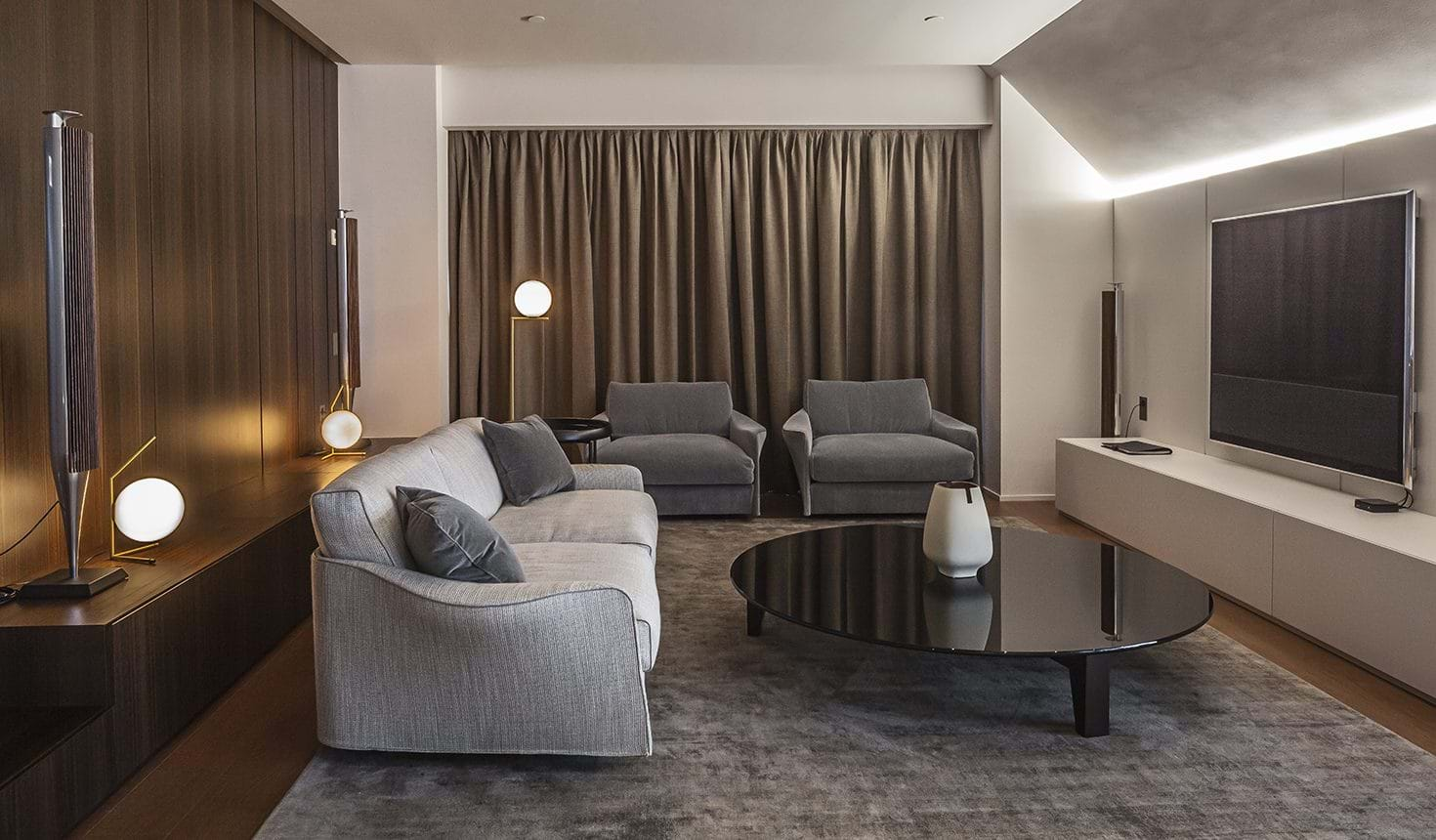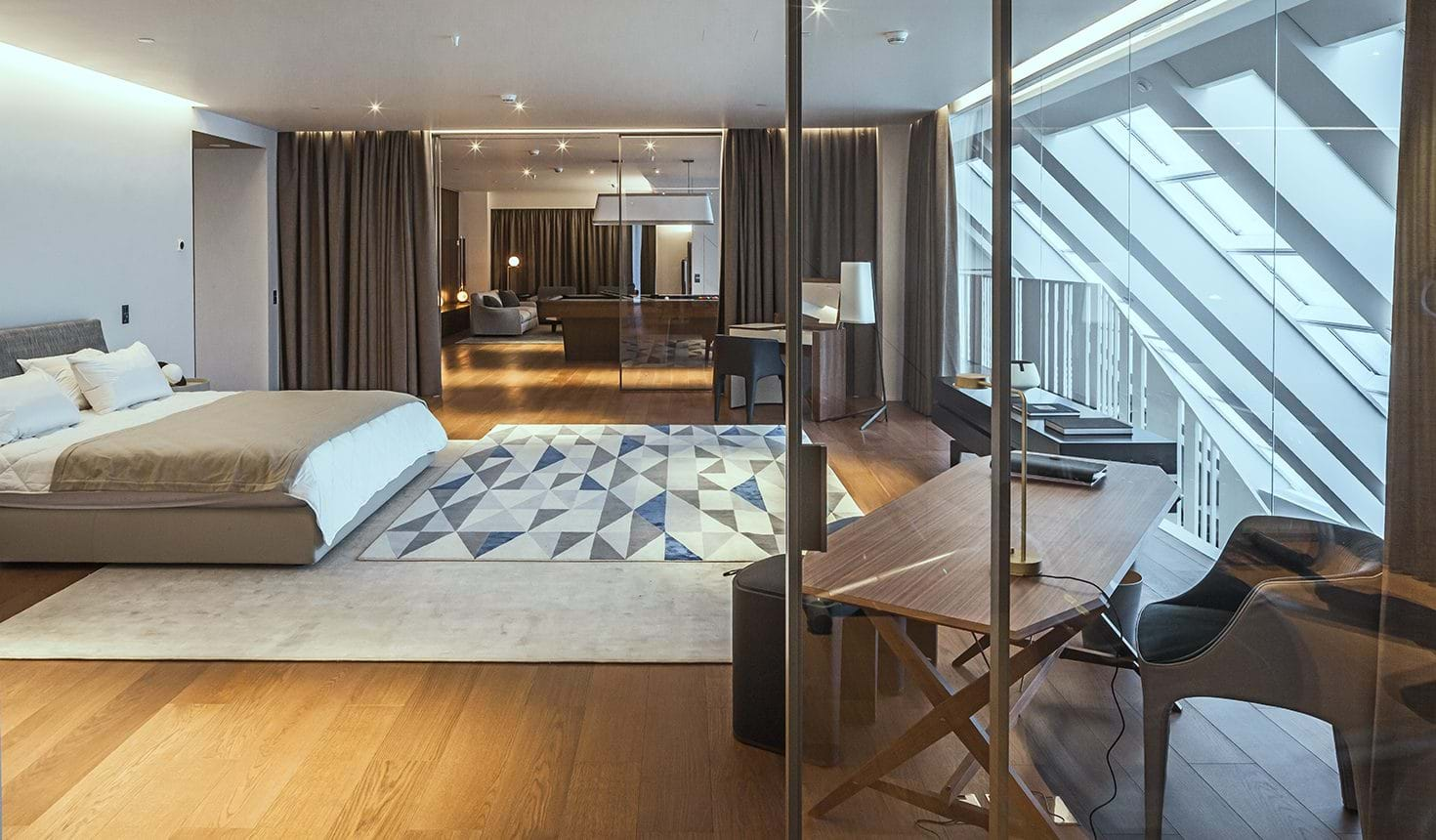 Moscow, 2016
Interiors Arch. Daniele Lo Scalzo Moscheri
A modern flat, spread over two floors, located in the Moscow's Mercury City Tower, which is among the five tallest skyscrapers in Russia. Architect Lo Scalzo Moscheri designed the interiors, preferring furnishings by Giorgetti and a harmonious selection of materials.

The living area, located on the ground floor of the flat, features the URBAN seating system designed by Carlo Colombo, in which design and colours live a metropolitan style. Around the table chosen to complete the ambience are the DIANA chairs, which recall the same shades as the sofas, and the INO bar cabinet in Canaletto walnut.
Also in the living, there's an area dedicated to relaxation, also ideal for a coffee break, with the ROUND coffee table and the perfection of its geometric shapes, accompanied by the AEI console table, which responds with refinement to its function as a supporting surface.

Internal stairs lead to the upper floor of the flat, where there is the night area and a living room with TV, which welcomes the soft shapes of the FABULA sofa.
On the other side, the bedroom, which is connected to the bathroom and a gym area, houses the ALTEA bed, with two MORFEO bedside tables at its side. To complete the space, the VENUS vanity and poufs, together with the DIANA armchairs.