Meydan Villa Project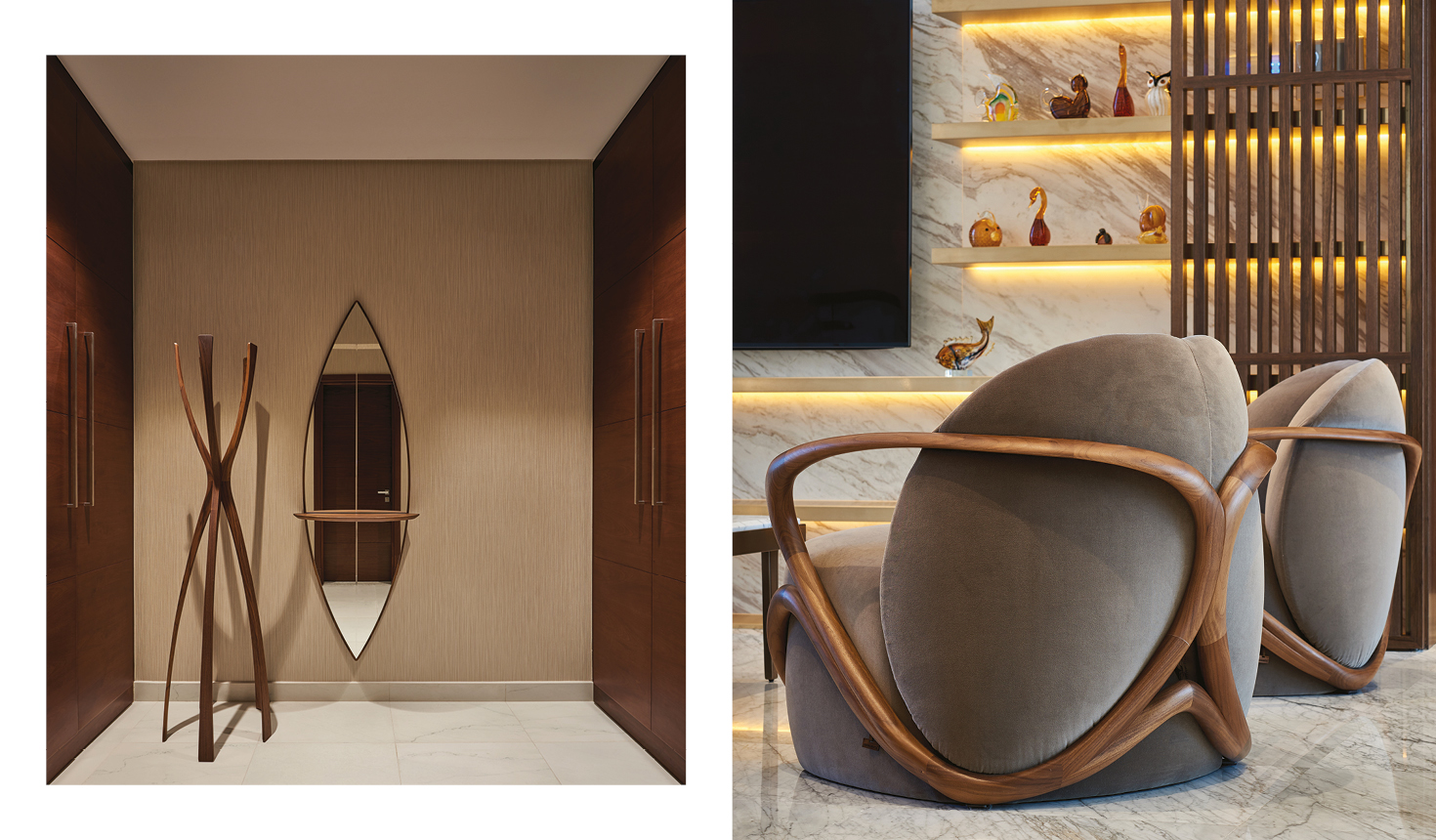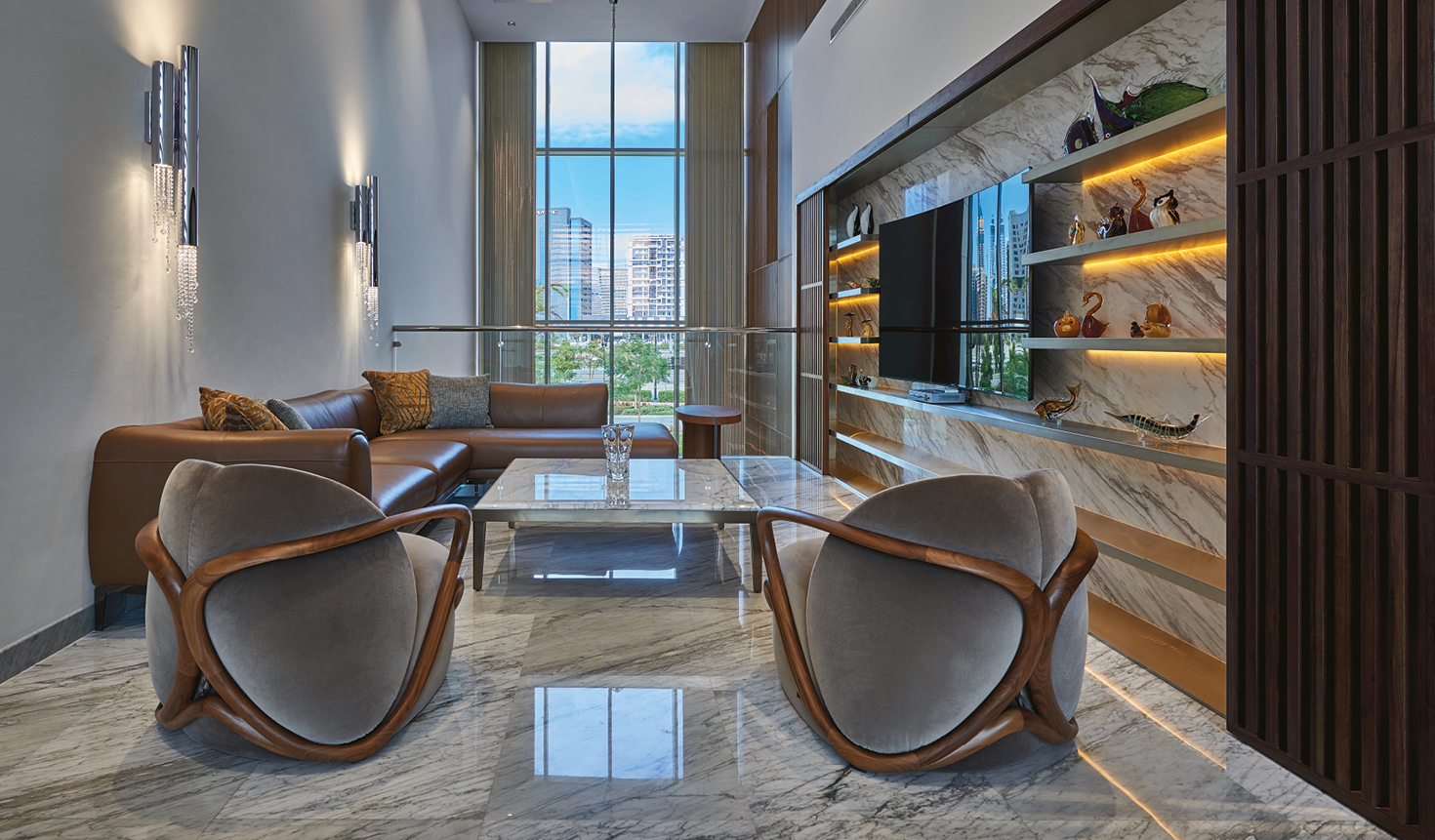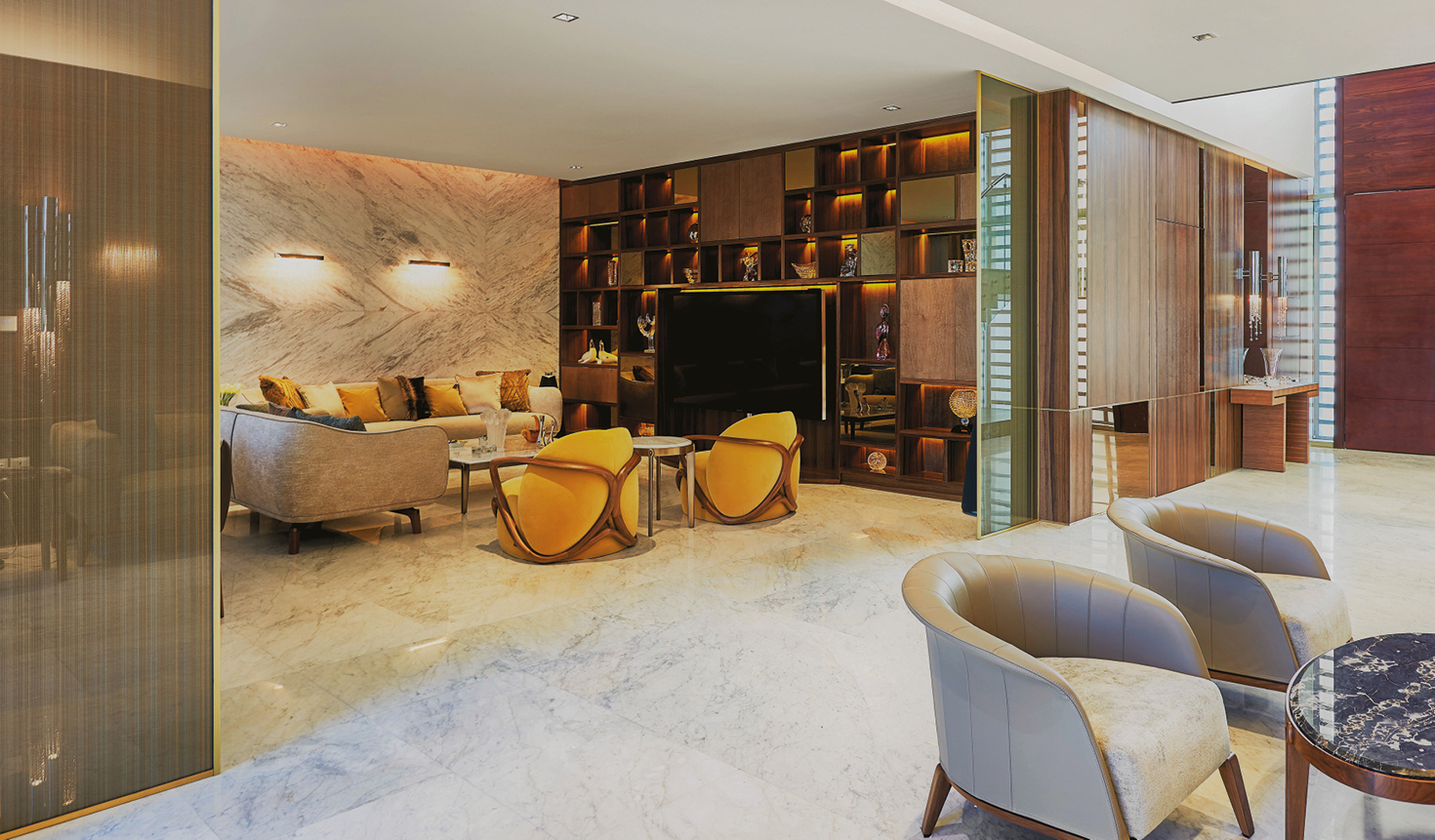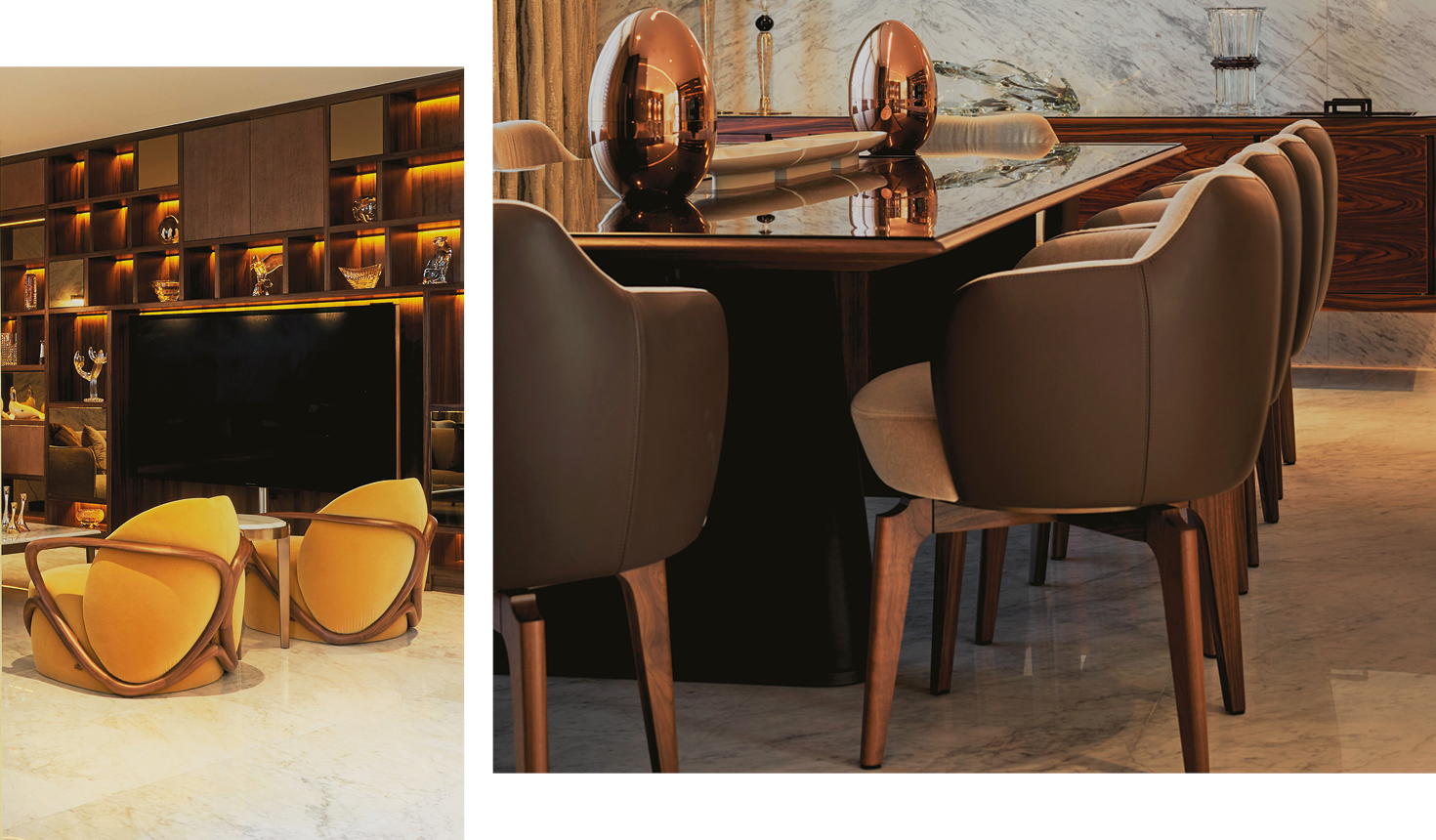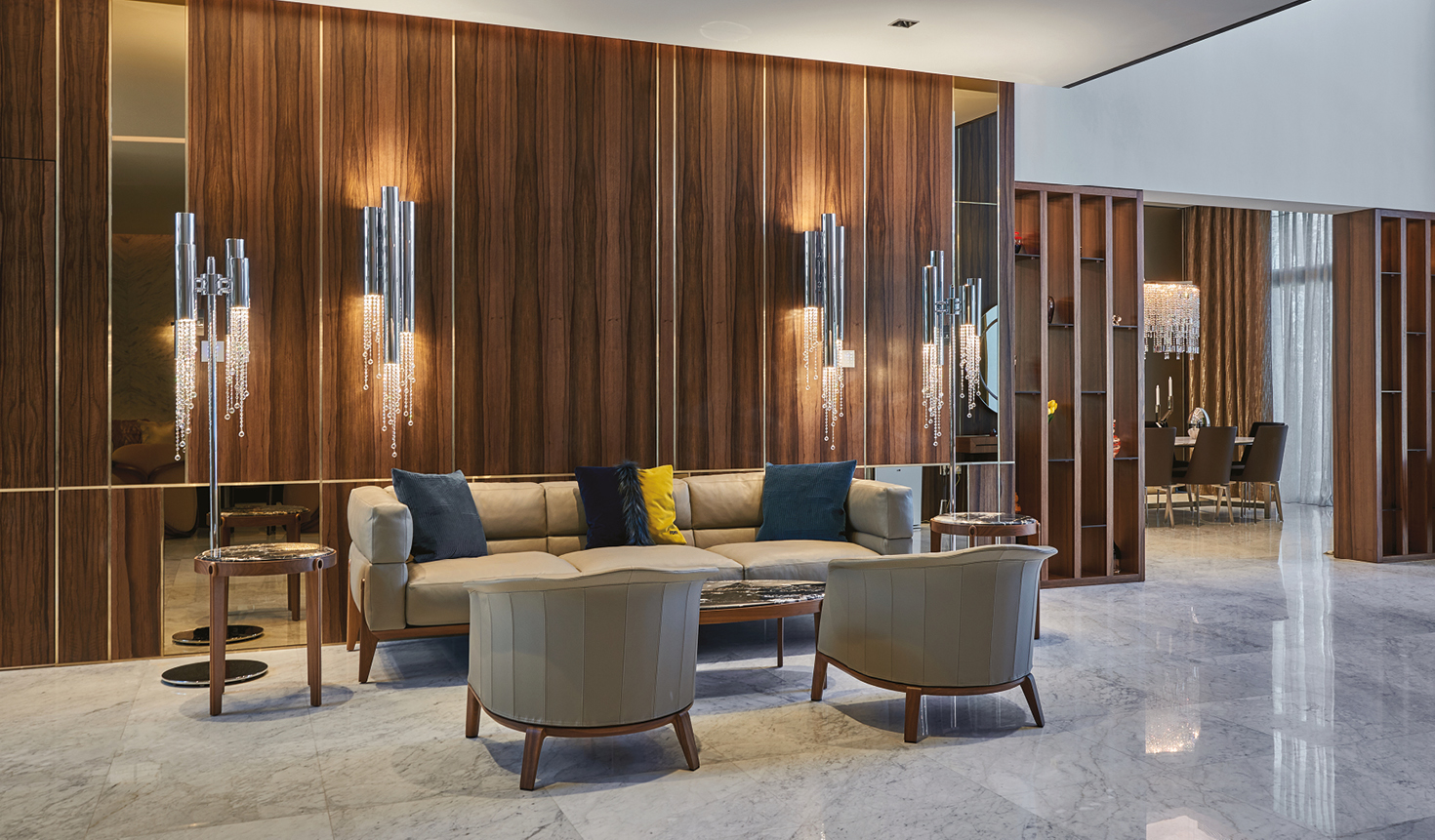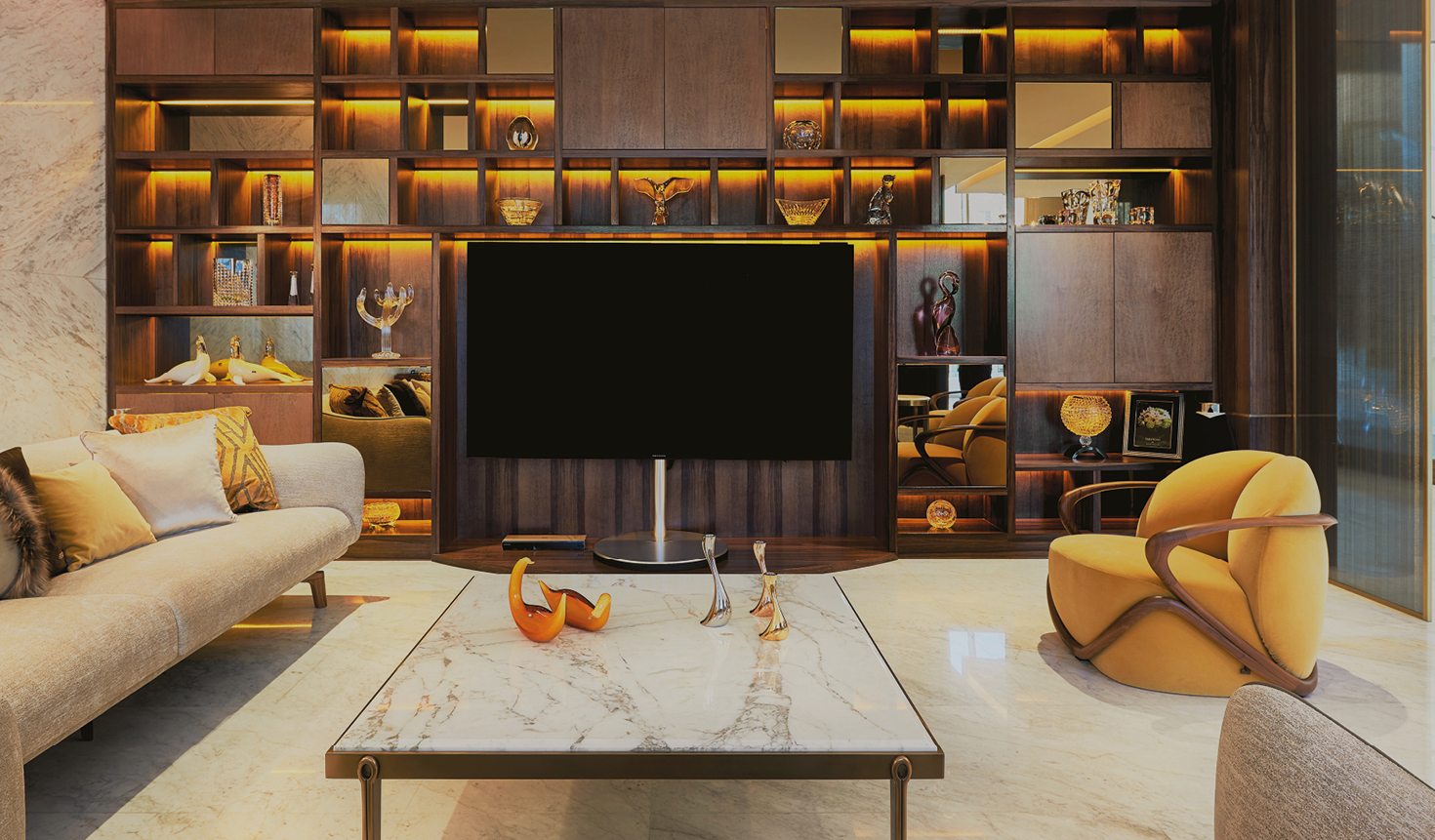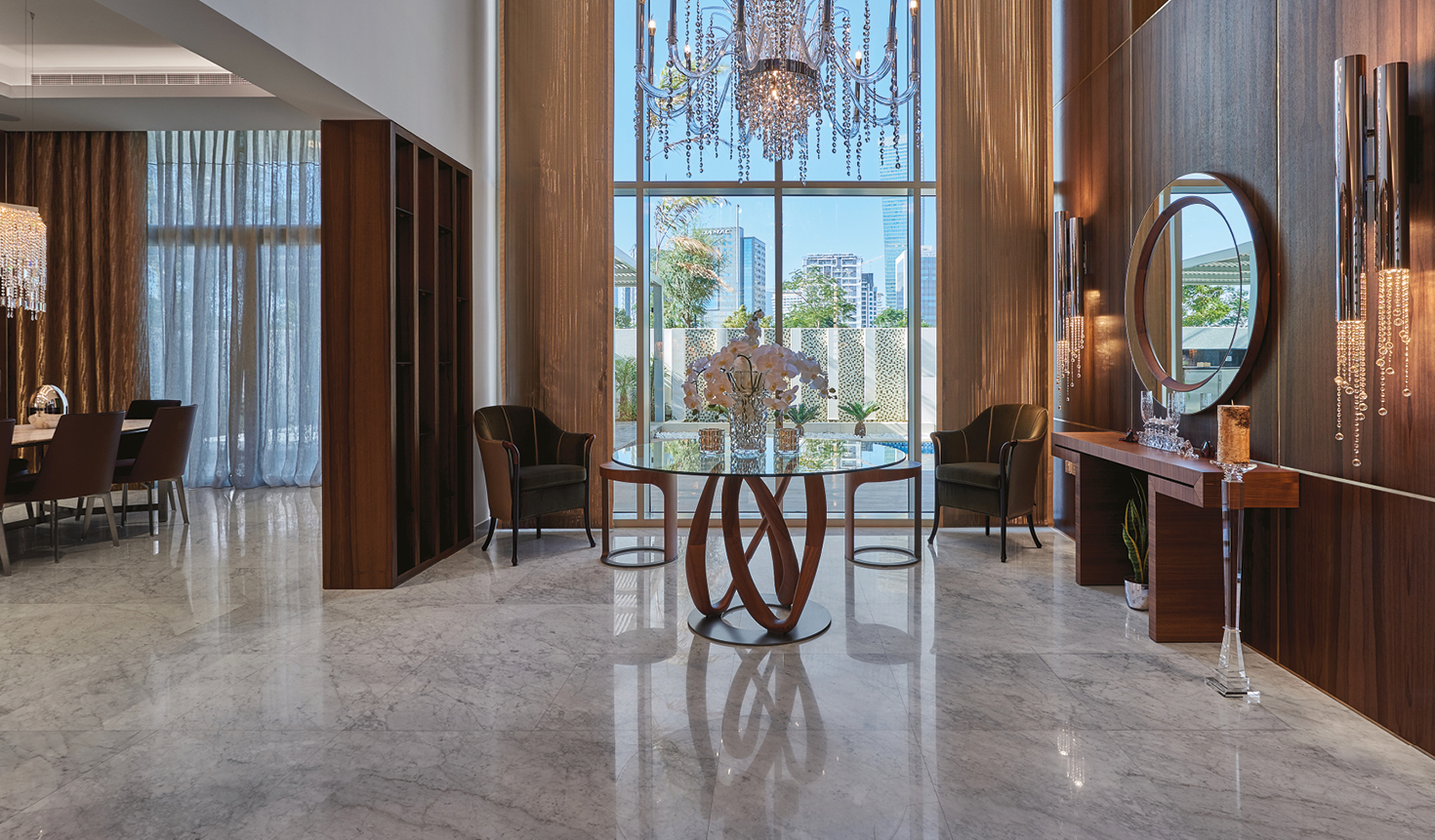 Dubai, 2021
Interiors Y DESIGN INTERIOR
This villa in the new suburb of Mohammed bin Rashid City's District One was designed to be timeless and contemporary at the same time. The designer Yasmin Farahmandy's approach was to maintain the simple lines of modern architecture and add richness by using special materials, such as the marble flooring, and surprising combinations, making the indoors softer and welcoming.

The five-bedroom property, reaching a built-up area of 7,632 sq ft, features a double-height front door that opens into a centre-piece hallway. The villa is flooded with natural light, emphasised by the highly reflective materials such as the laminated inside glass which is used as partition screen to the living room.

The whole house is furnished by Giorgetti. At the entrance, the iconic HUG armchairs combined with the LING small tables. In the first living room, two other HUG armchairs define the space together with the DRIVE sofa and the AGO small tables.
The spaces follow one another leading to the second living room where the AGO collection, complete with sofas and small tables, is the protagonist together with the AURA armchairs. Here, the walls are cladded with wood and bronze mirrors creating reflective games in the space.
The protagonist of the dining area is the FANG table together with the ELISA armchairs. Beyond the dining room, there are two other Giorgetti icons: the PROGETTI armchairs together with the LING tables.