PENTHOUSE Project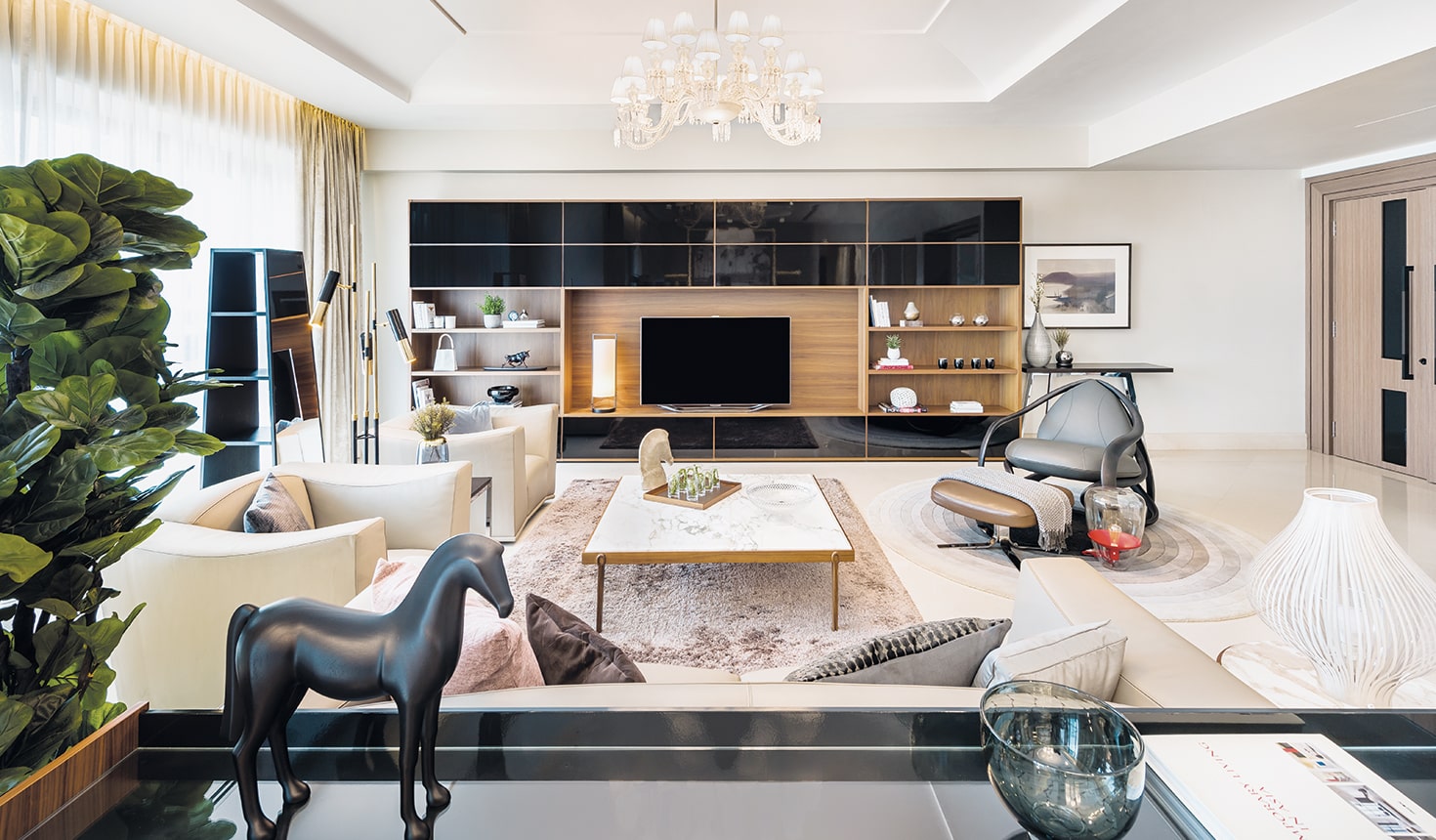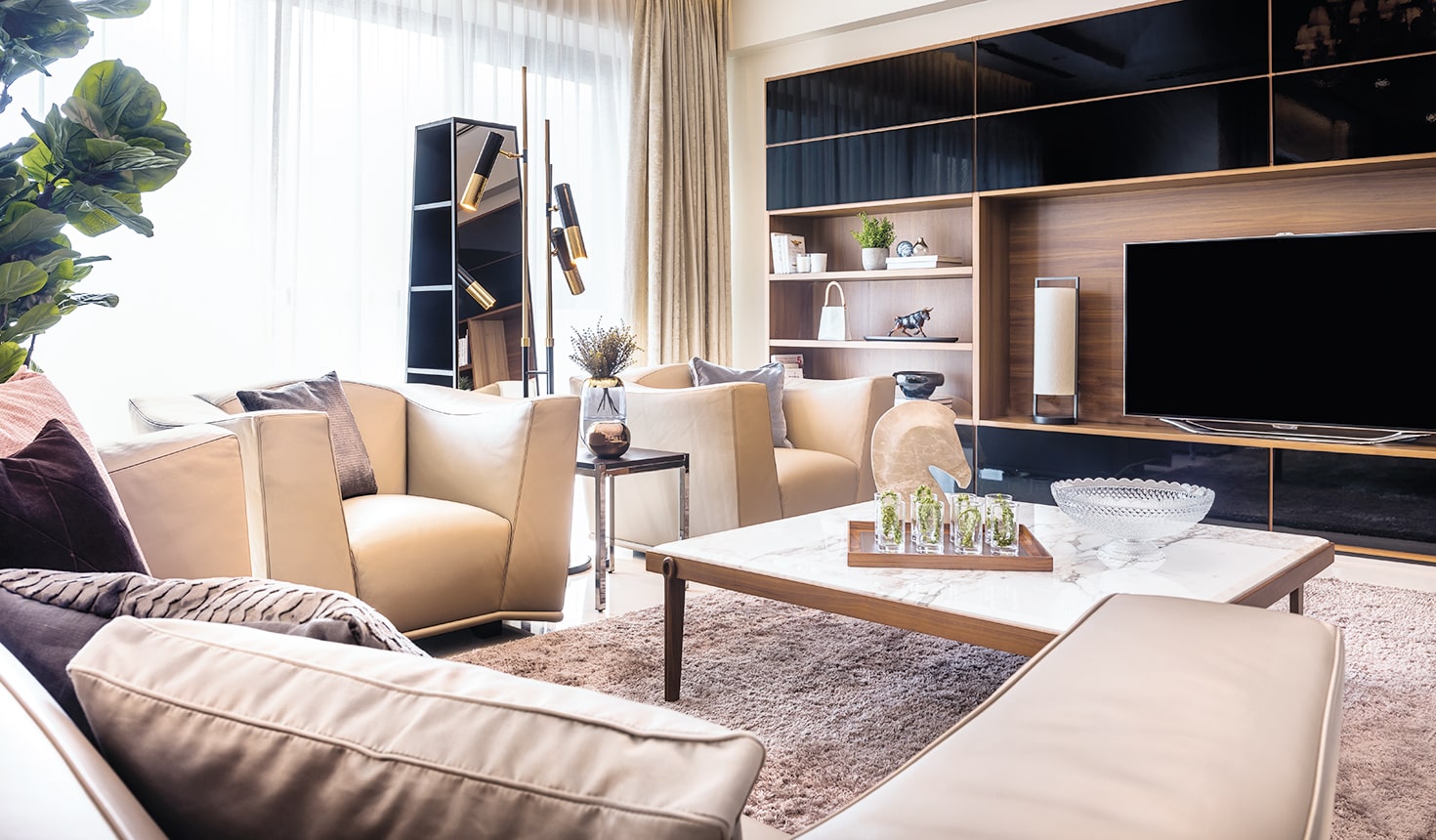 Singapore, 2021
Interiors Prestige Global Designs
Penthouse is situated in one of Singapore's most sophisticated addresses: the Pavilion 11 condominium.

Tasked with creating a homey atmosphere in an otherwise austere building, Michael Ong and Jeremy Tay – cofounders of Prestige Global Design - began by taking into consideration the client's family situation.
"The client has three young children, so we wanted to do something fun yet still luxurious," explains Tay, displaying the kind of thoughtfulness for which the pair are known for.
This approach is what makes Tay and Ong firm favourites among those who want to retain a stylish lifestyle.
"Because of the penthouse's close proximity to the sea, we felt it would be more suitable if the use of metal was reduced," explains Tay. "Instead, we introduced elements of gold through other materials such as decorative wooden frames, bronze tinted mirrors and gold accessories".

In the elegant and welcoming living room, the iconic MOVE rocking armchair is the protagonist together with the AGO small table. The dining room is defined by the NORMAL small armchairs.