Signature Kitchen Suite Project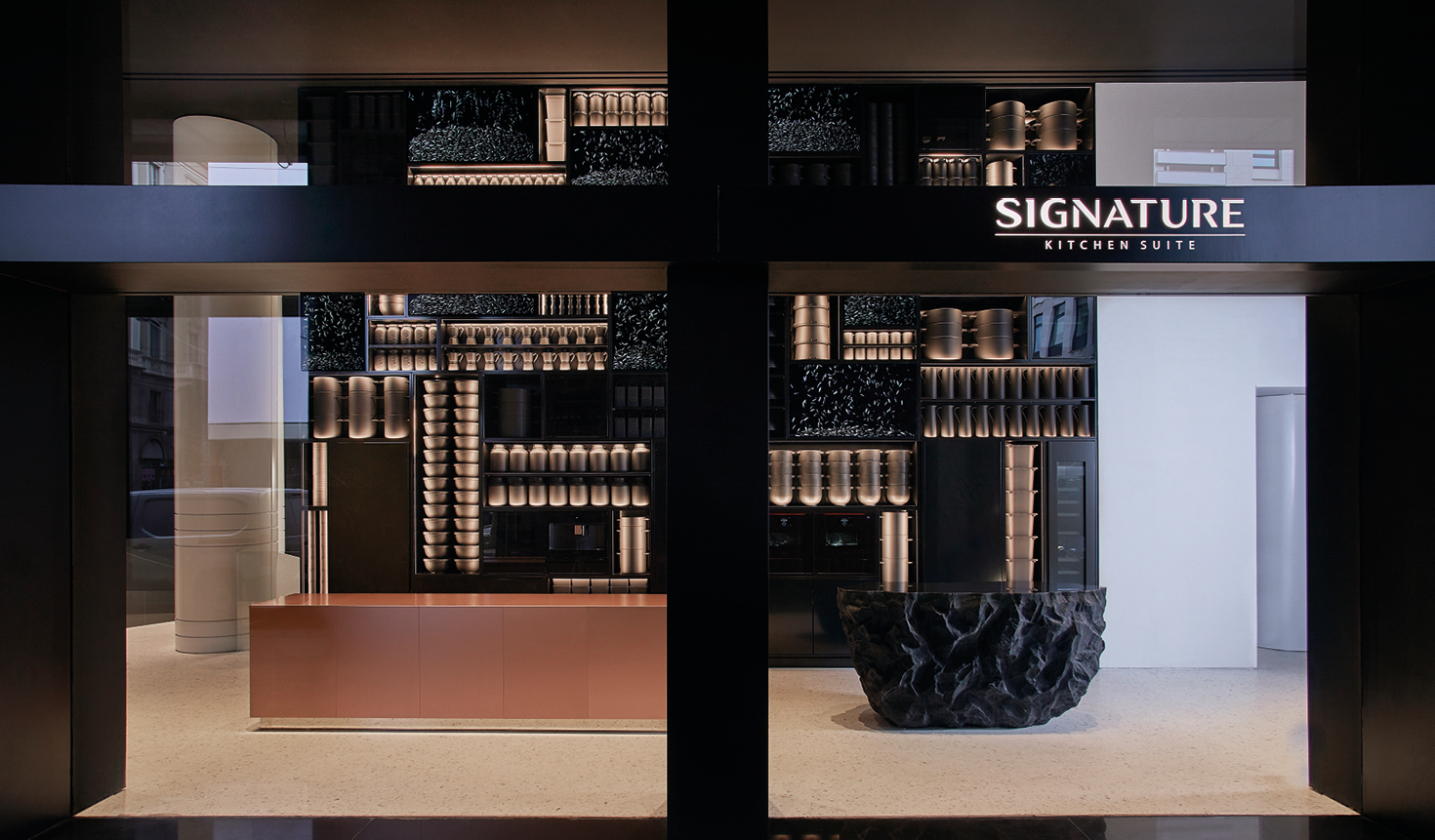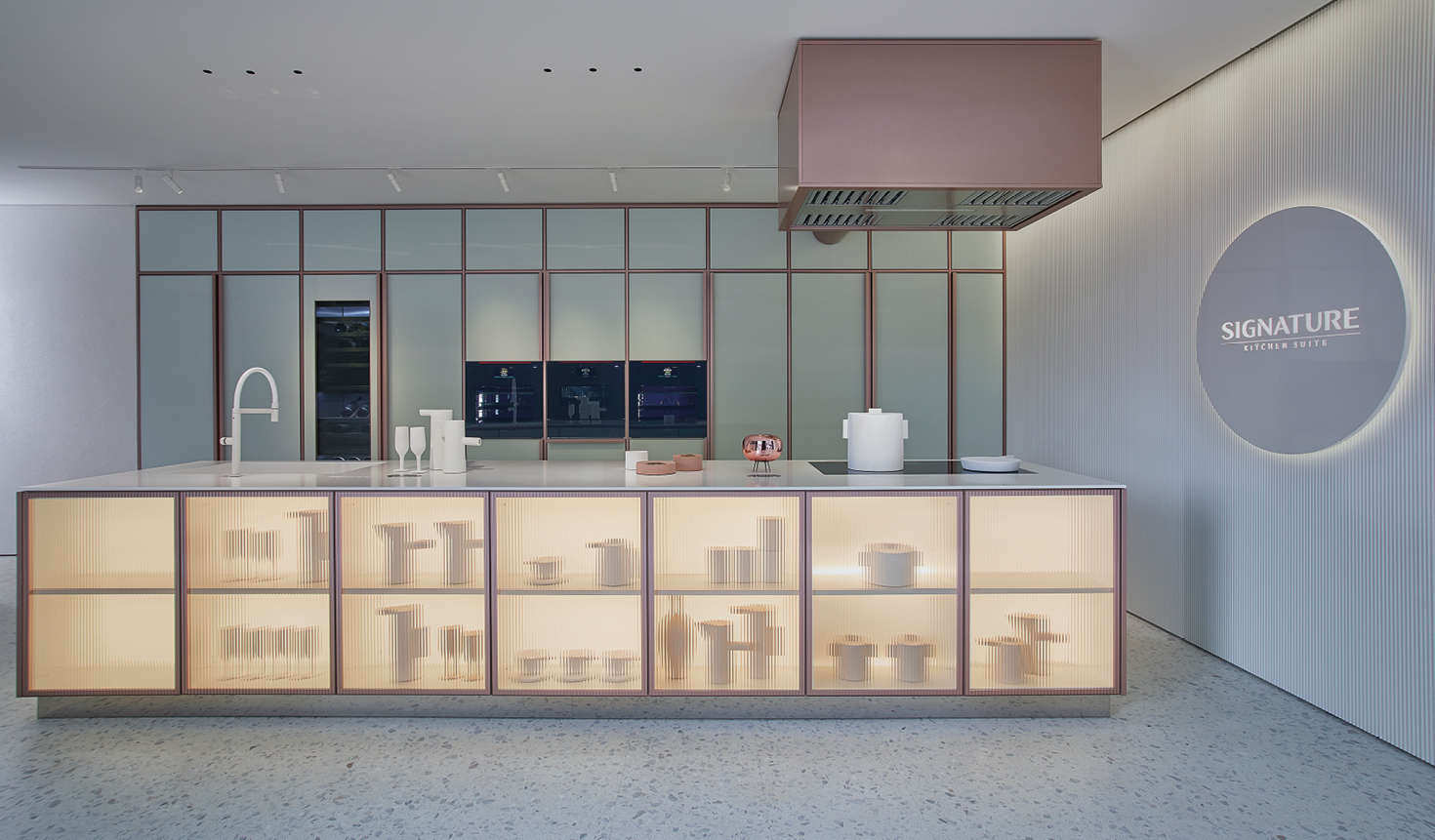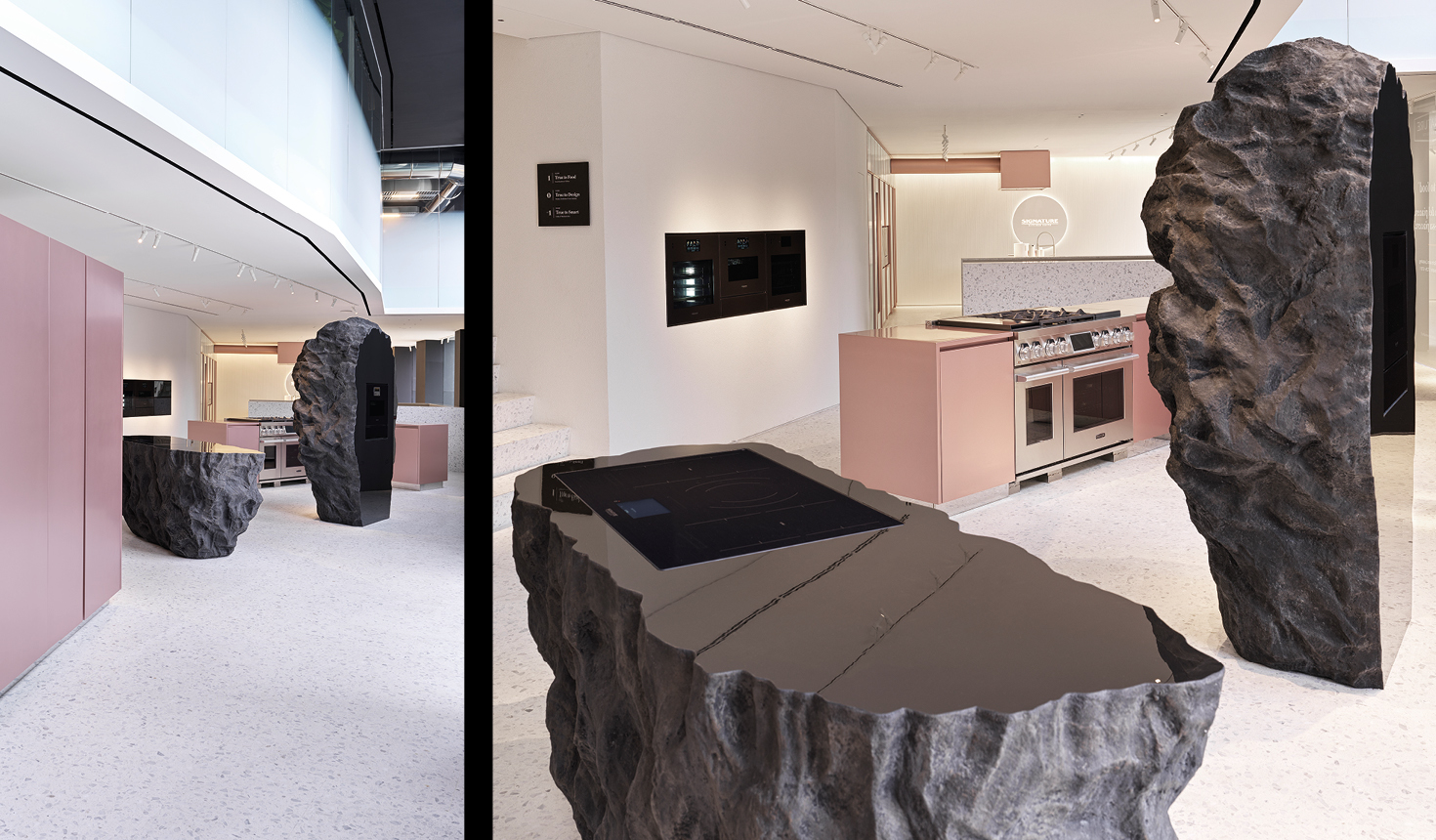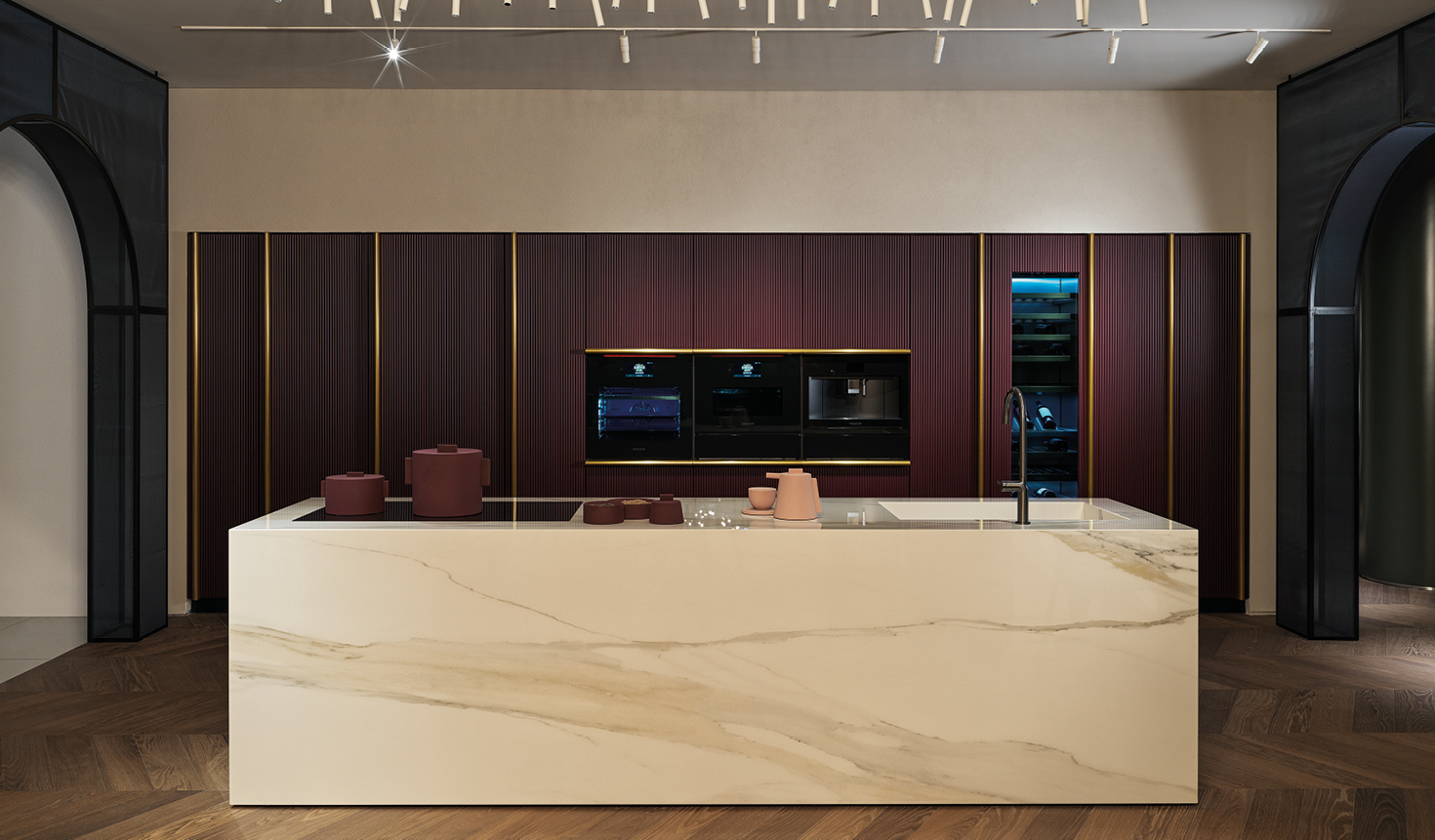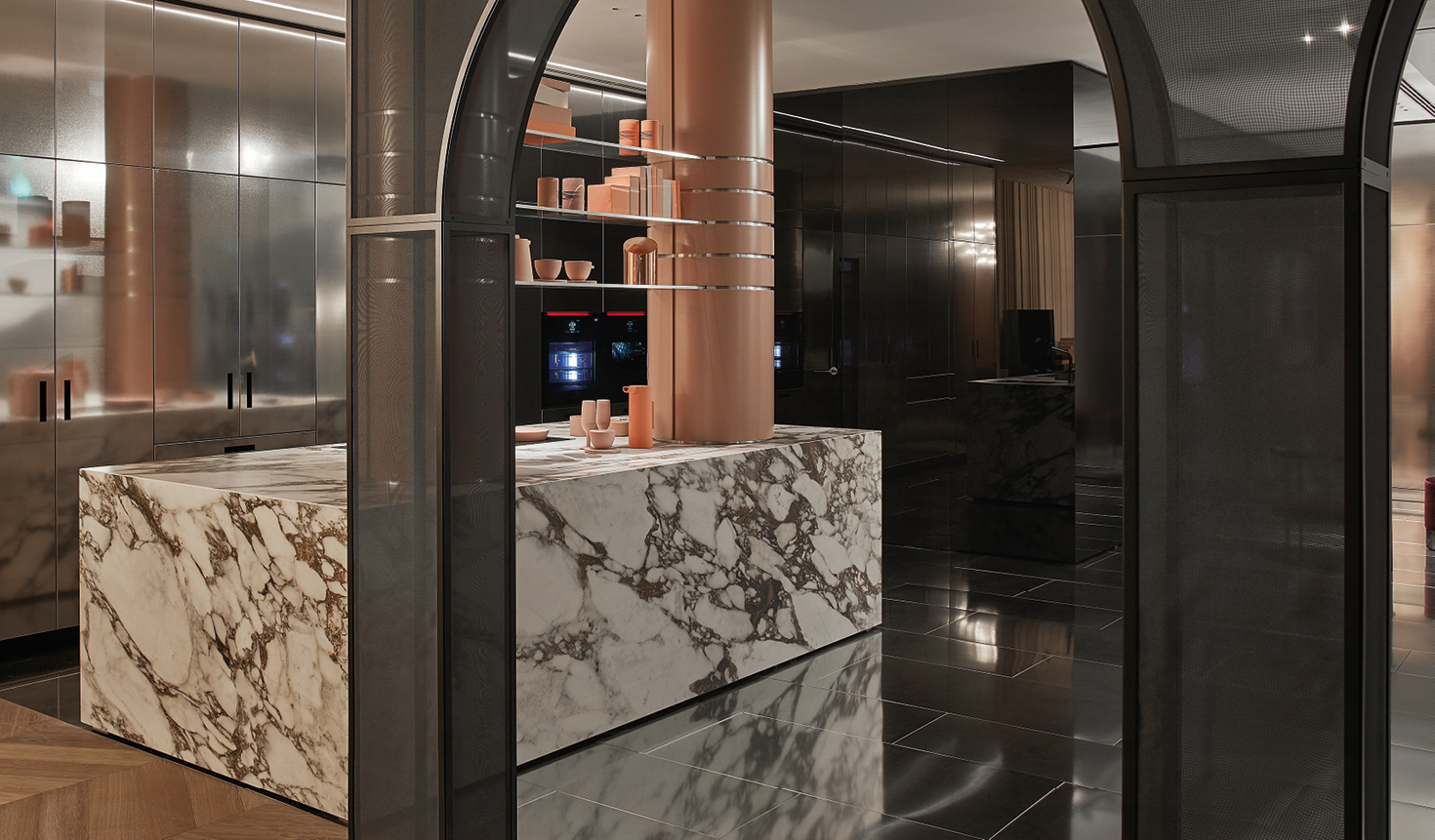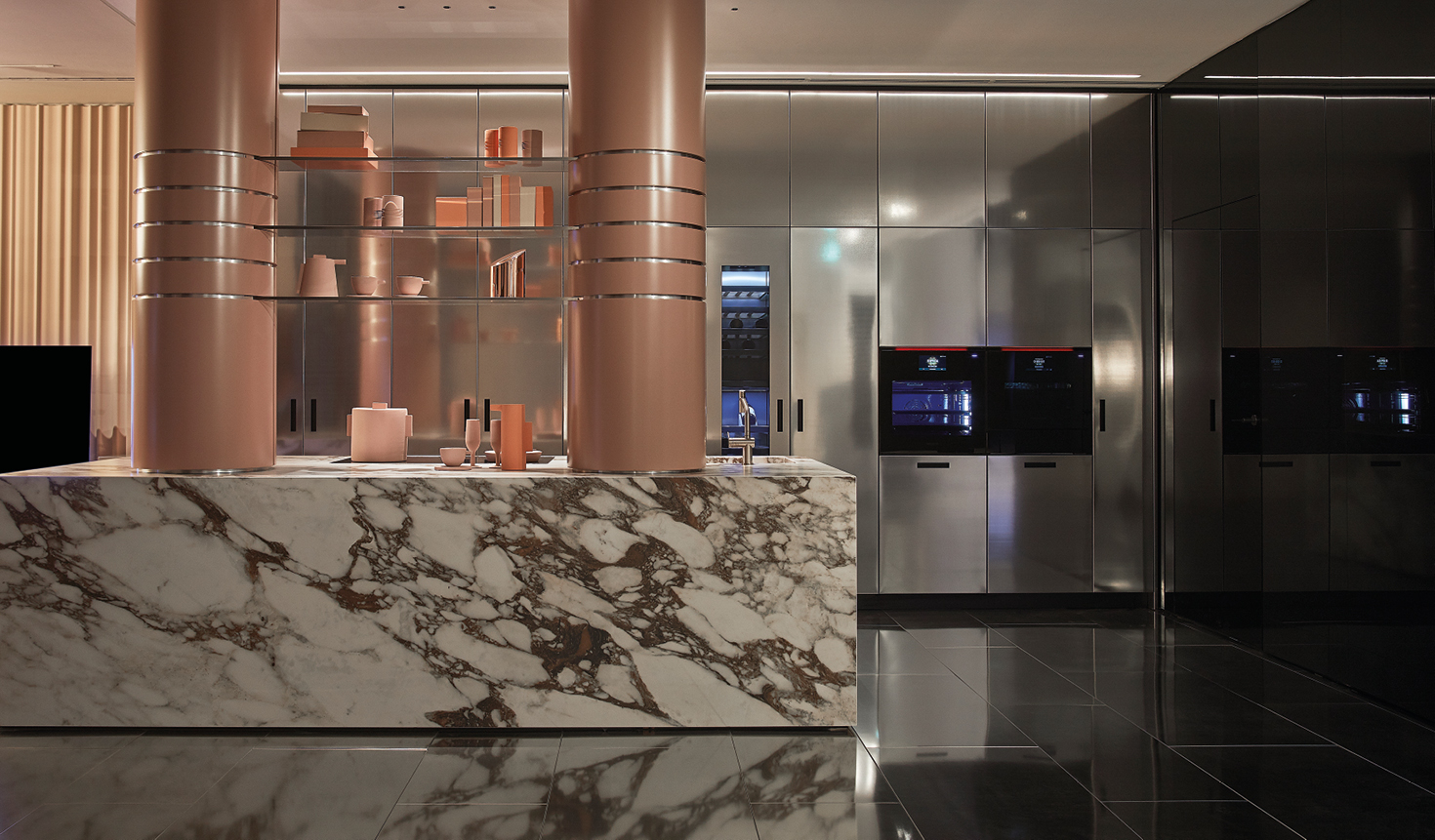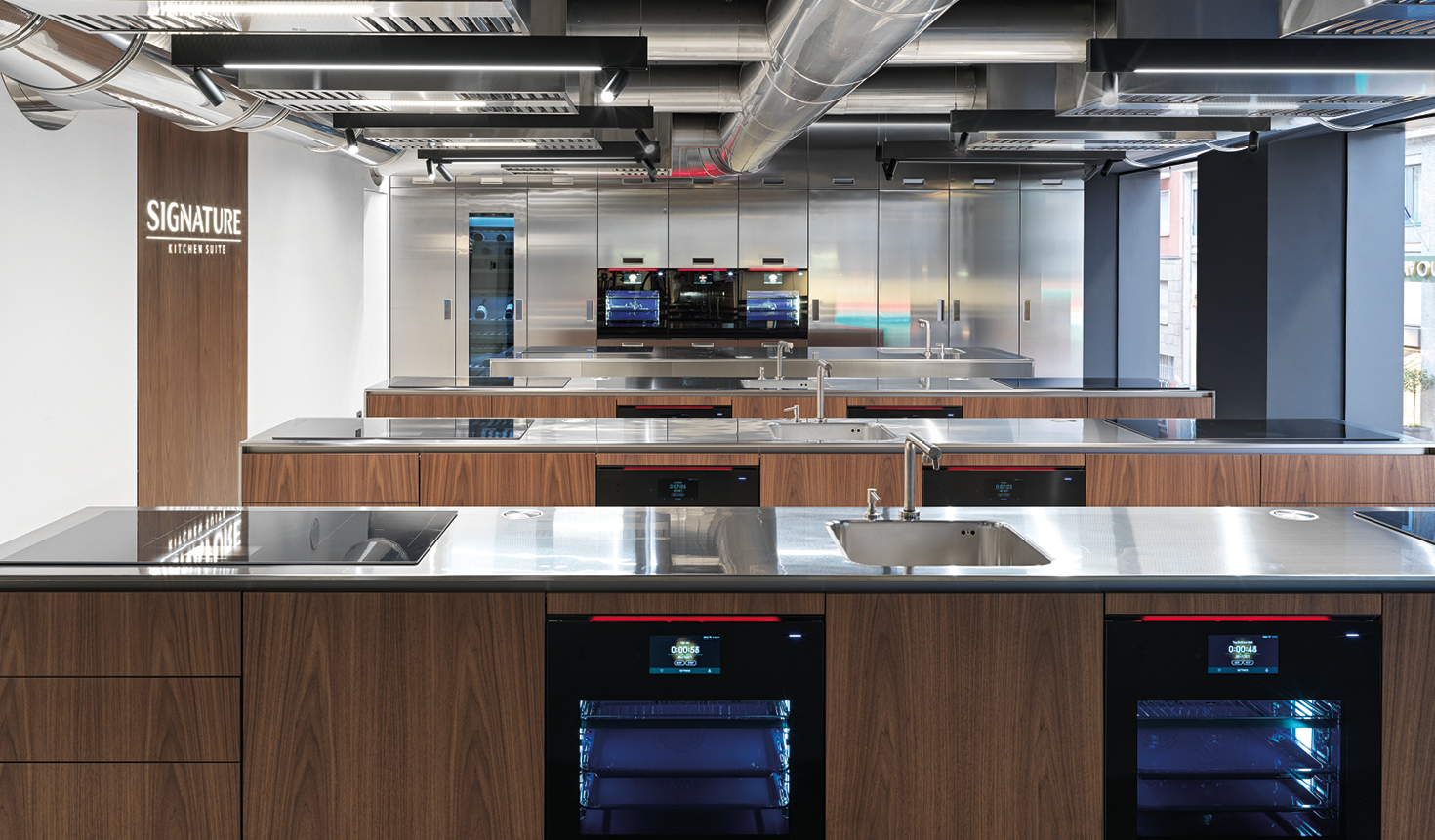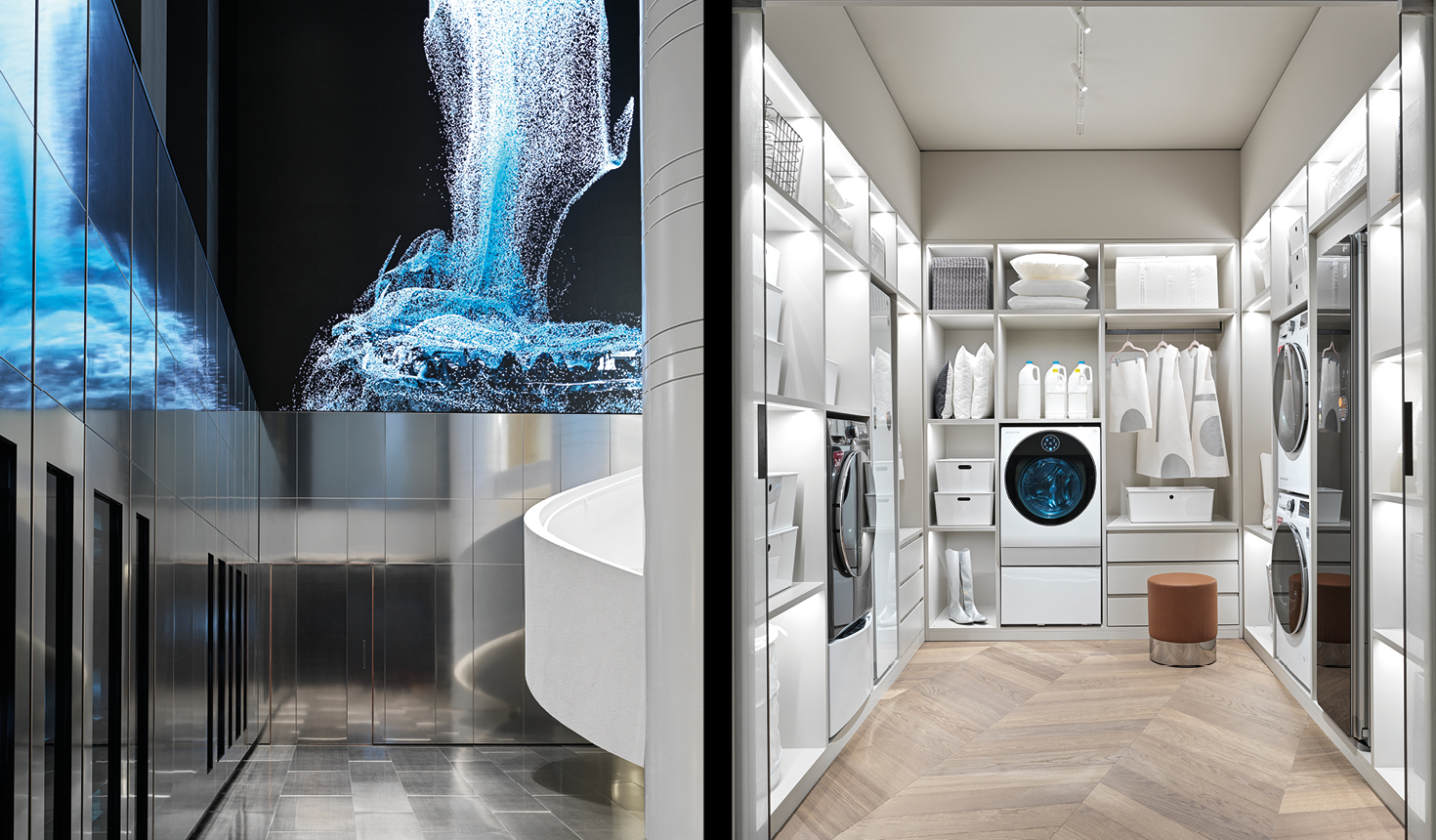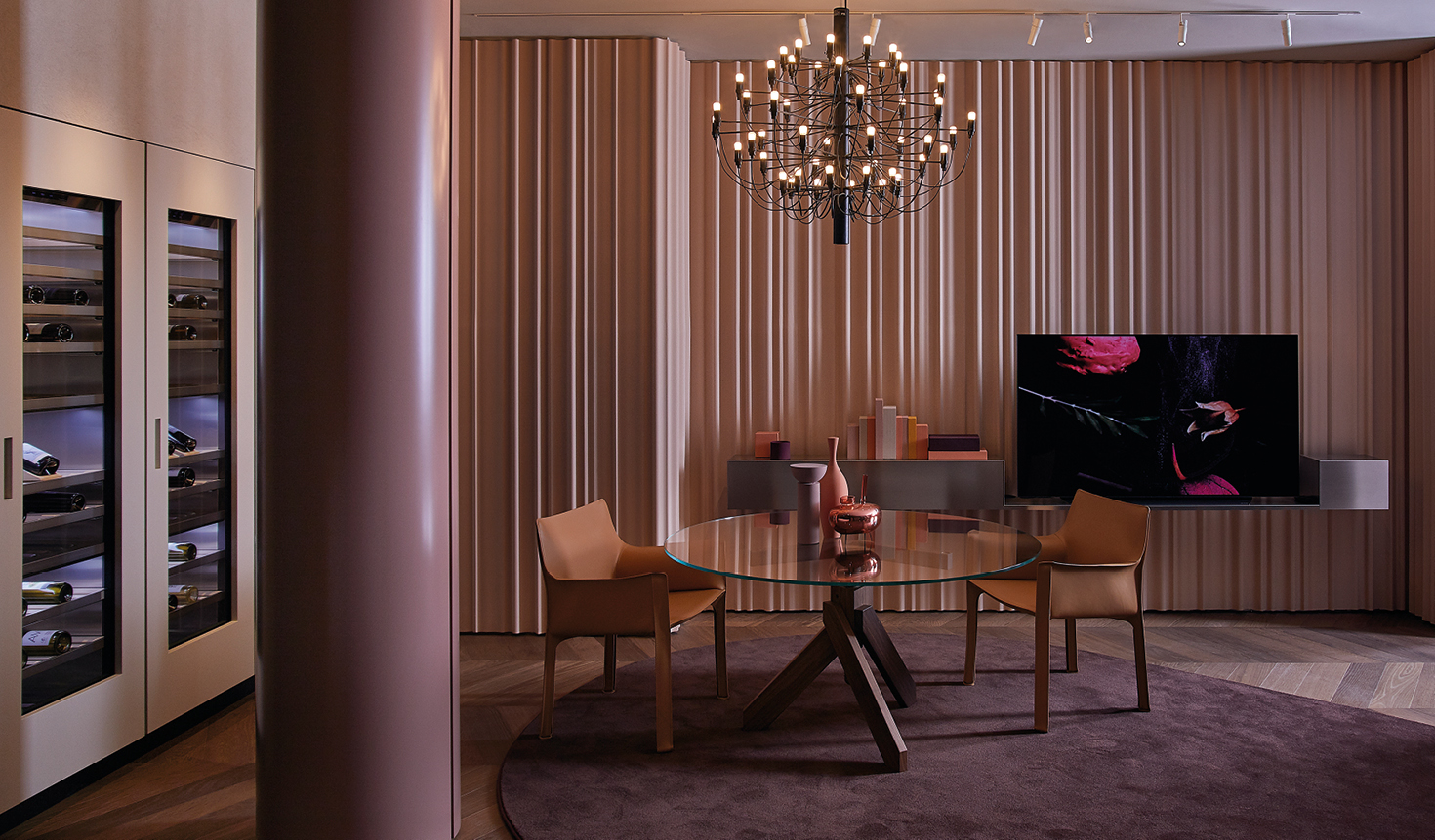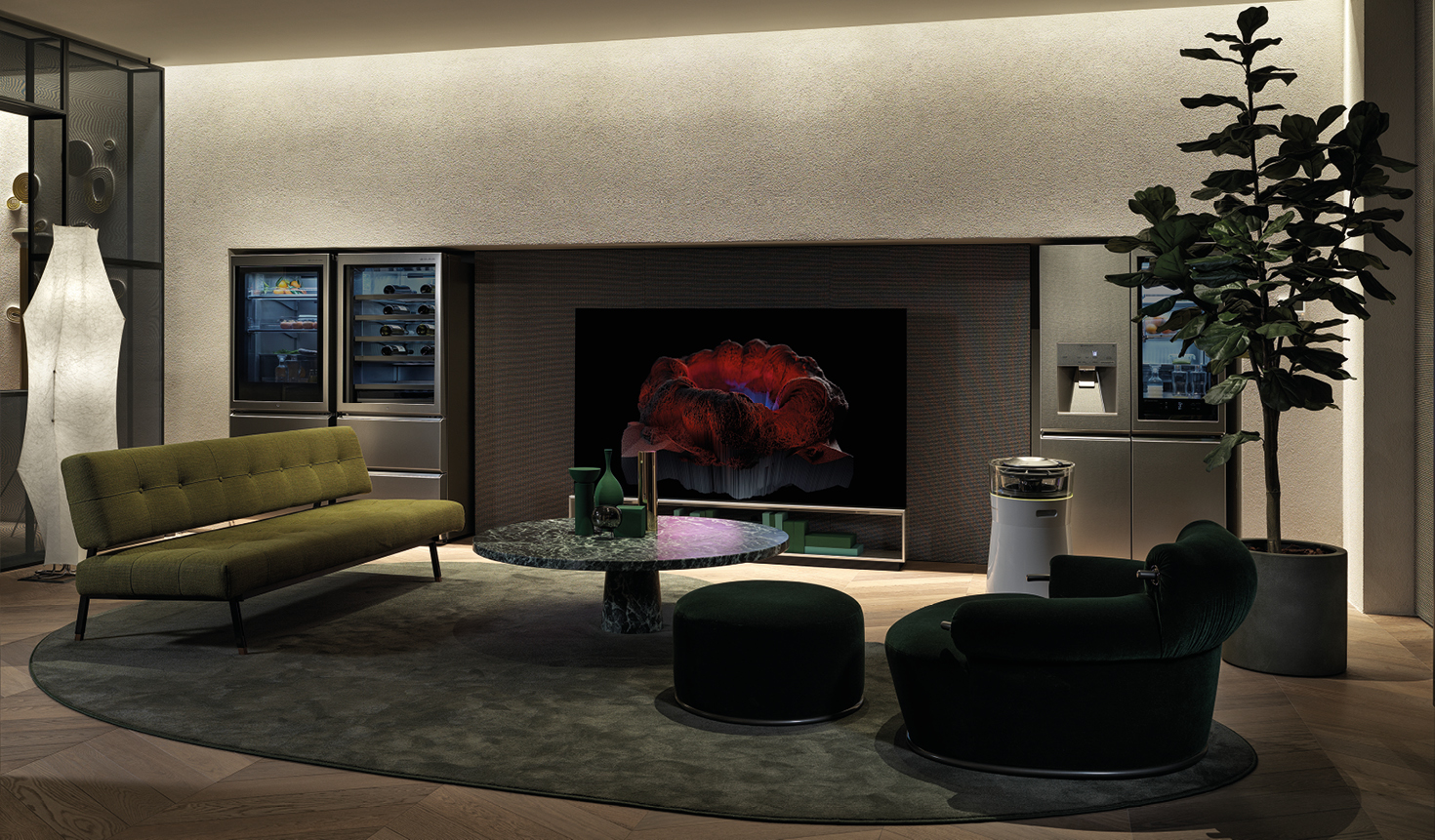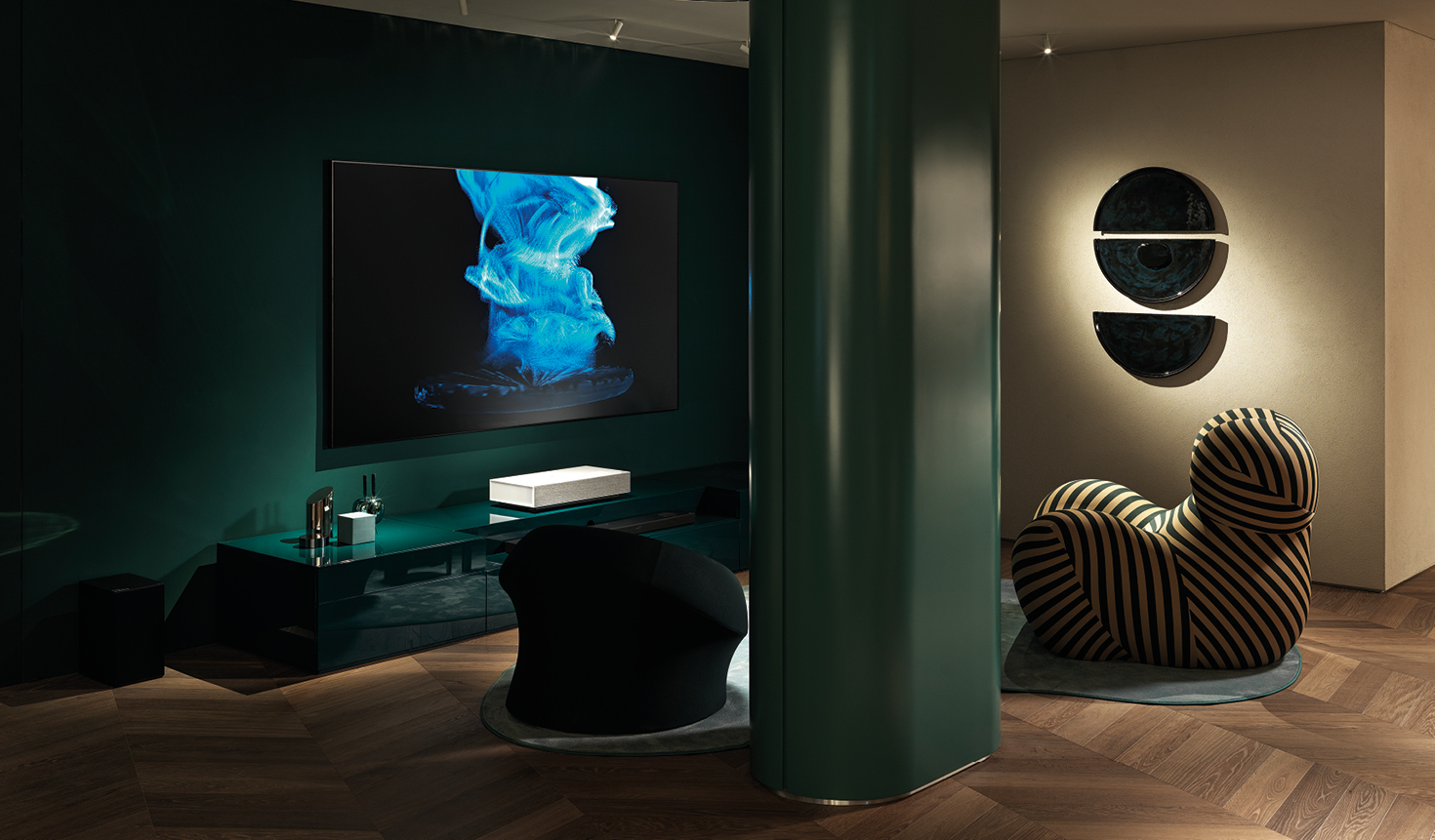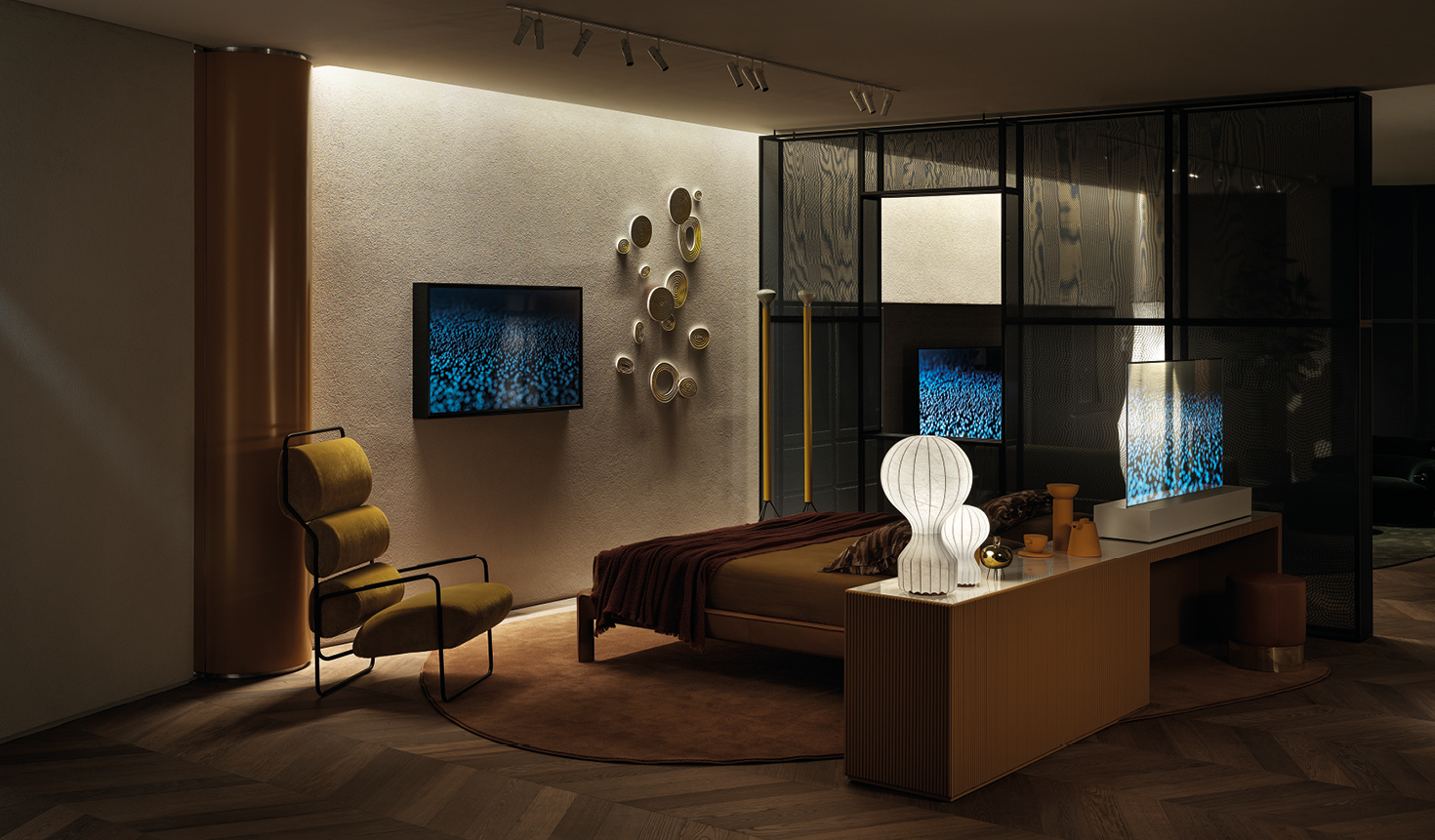 Milan, 2020
Developer Battaglia / Interiors Calvi Brambilla
Battaglia, the company specialising in interior design projects and part of the Giorgetti Group since 2018, is the developer of the first European showroom of Signature Kitchen Suite, the premium brand of built-in appliances by LG Electronics.

The retail concept was studied by the Calvi Brambilla studio, Battaglia realised the architectural and structural elements and designed the systems of the 1,100 square meters showroom, which is developed on three floors.

The entrance is defined by a black wall that creating an art installation through LED screens, appliances and cookware sets. On the ground floor inspired by an art gallery, large volumes, which house the appliances, recall Basaltic rocks and are in contrast with pure solids in pink metallic lacquer. In the show-cooking area, a kitchen with a white ribbed glass island and pink steel profiles, in which appliances stand out.
A spiral staircase and videowall lead to the basement, ending in a steel lobby. From here an ideal home opens up. The subdivisions of spaces, where design pieces by the great Milanese architects and a selection of LG appliances come to life, are suggested by three-dimensional walls, structural arches and architectural elements. The mezzanine is dedicated to the Food Academy.