ENVIRONMENT | #ReForest comes to life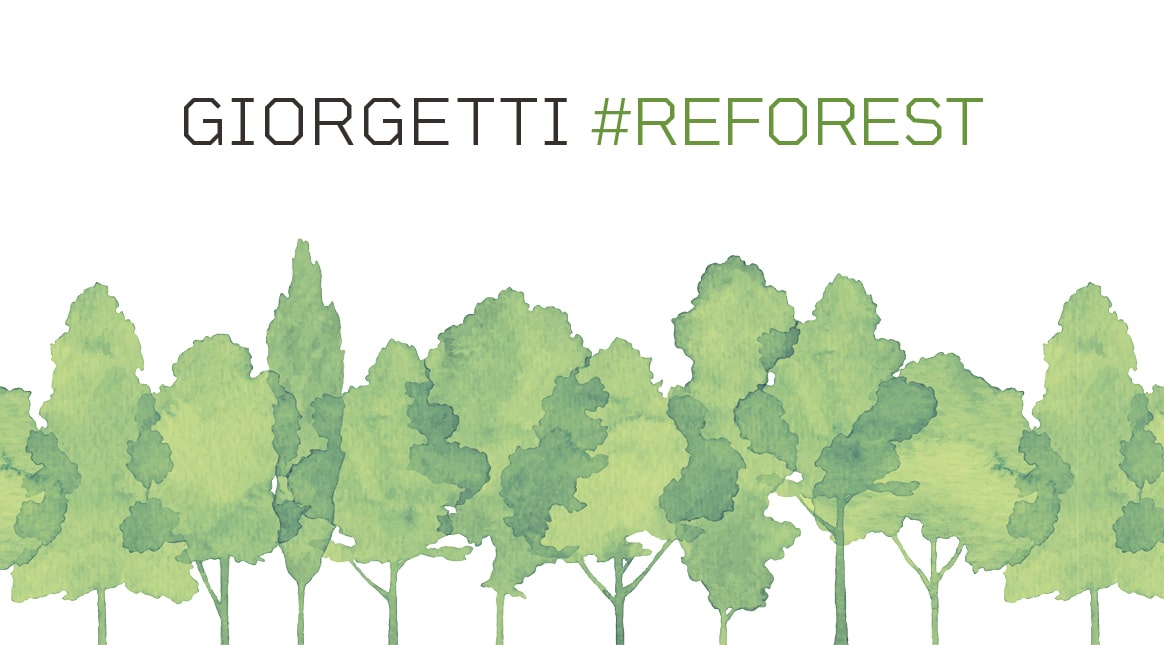 ON SATURDAY 1ST OCTOBER 2022, IN COLLABORATION WITH RETE CLIMA, THE PLANTING OF NEW TREES IN MEDA
The Giorgetti Group continues on its sustainability path, this time with a concrete intervention for the environment, which has always been the precious source of the high-quality materials characterizing the excellence of the brand for 124 years.

In collaboration with Rete Clima, a non-profit organisation that promotes Corporate Social Responsibility (CSR) actions, the #ReForest urban reforestation project comes to life, with the planting of native trees and shrubs in the Meda area, with the participation of employees and their families.

"From trees comes wood, the heart of our cabinet-making heritage and the soul of our production. The Giorgetti Group has always been bound to trees with gratitude and recognition. We have decided to undertake an important investment also and above all for a gesture of restitution that we consider holy: the planting of trees that will become woods. Because there is no more powerful means for growth and development for a company than belonging to its territory."
Giovanni del Vecchio, CEO of the Giorgetti Group

An apparently simple gesture, but one that embodies the achievement of important goals.