HOTSPOT | On Garda Lake shores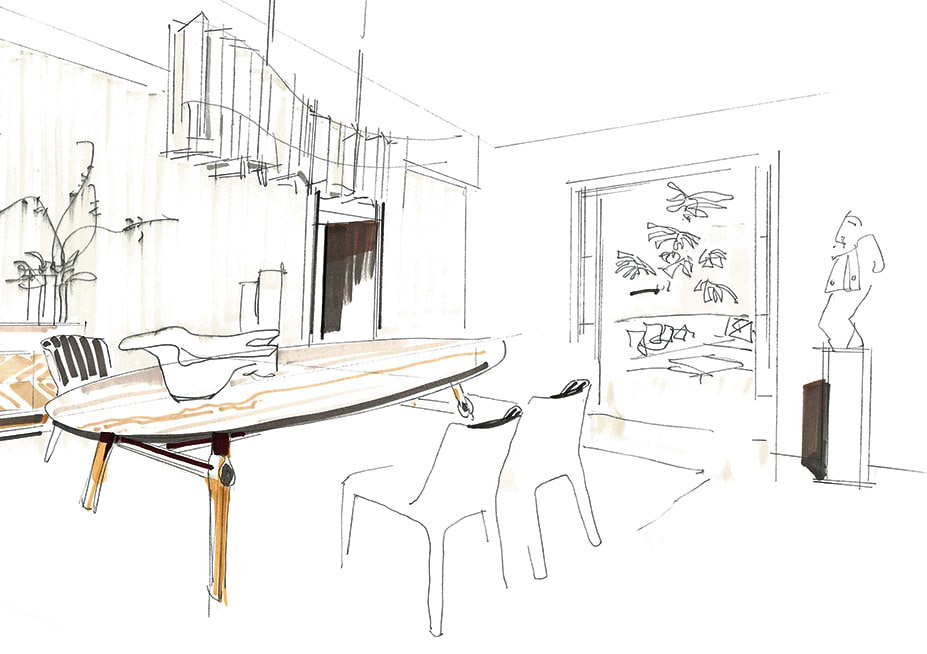 Giorgetti's lifestyle arrives in the new showroom in Desenzano, on the enchanting shores of Lake Garda
Giorgetti lands in Desenzano del Garda, along the lake shore, in one of its most beautiful towns. At the corner of Via Tommaso dal Molin and Via Pasubio, the brand inaugurates its new showroom managed with its partner Mediceram-Novaotto.

New collections and iconic pieces meet and intertwine to give customers the timeless experience typical of the brand. The materiality of woods, marbles and textiles gives the spaces a precious three-dimensionality, also enhanced by the combination of furnishing elements with a strong personality: each project brings together the values of Giorgetti, interpreted through the sign of the different designers who collaborate with the brand.

Each product is able to delineate the space in which it is inserted and can be the starting point for designing the environment.

In the new showroom, the dining area showcases the Ago table designed by Carlo Colombo, whose light and minimal lines are accompanied by the Bicolette chairs by Ludovica+Roberto Palomba, in the bimaterial version. A project of pure architectural inspiration, the elegant sideboard Charlotte designed by Carlo Colombo offers numerous possibilities of interior customization to meet the most diverse needs. The Aei console by Chi Wing Lo in Canaletto walnut and bronze-painted metal, the Too trolley by Umberto Asnago and the Rift mirror complete the area.

A second area with the living area features a corner composition of the Skyline modular sofa designed by Carlo Colombo, a domestic architecture that characterises the space, composed of various elements that allow the creation of multiple configurations, presented together with its poufs and coffee tables, with the Janet armchairs designed by Umberto Asnago, with their generous and enveloping shapes, and the pouf Summa.

A third area dedicated to the home-office, increasingly important and sought-after in the new living solutions, displays two products designed by Chi Wing Lo: the Ion desk, in Canaletto walnut and saddle leather, which recalls the lightness and elegance of an Ionian column, and the Ode seat which stands out for its great comfort. The iconic 90° Minuto football table accompanies them.