Grand Apartment Project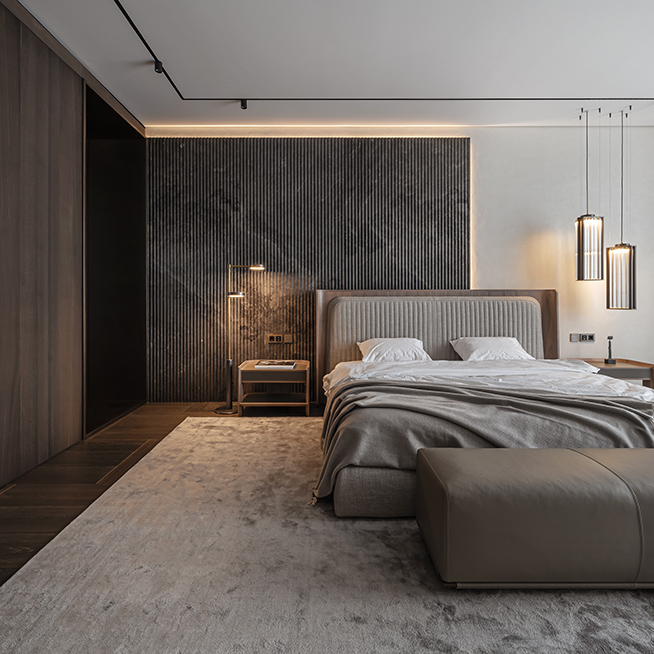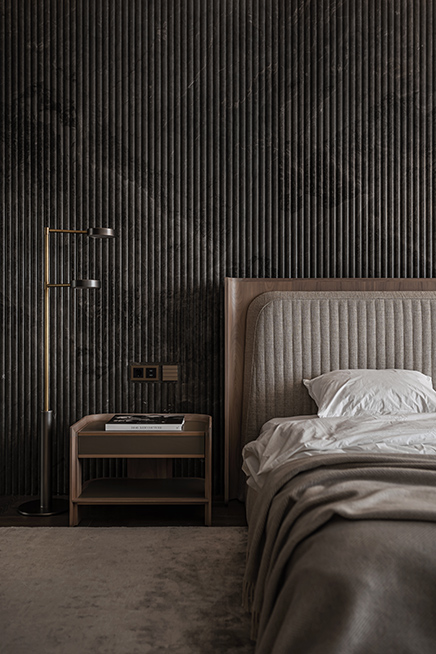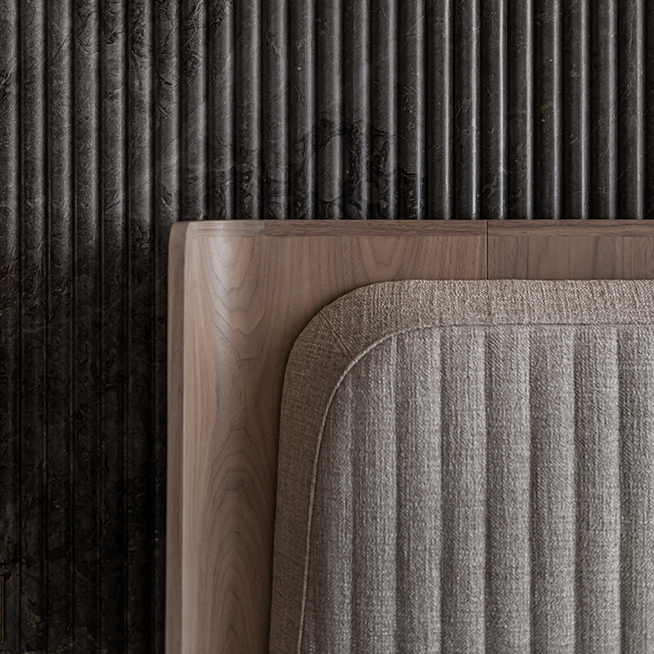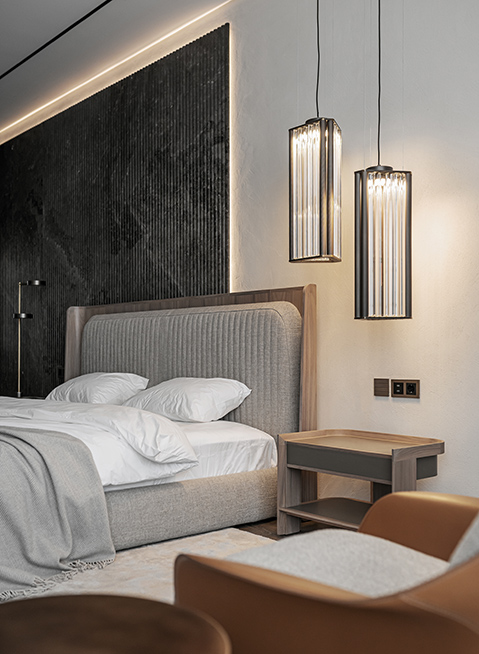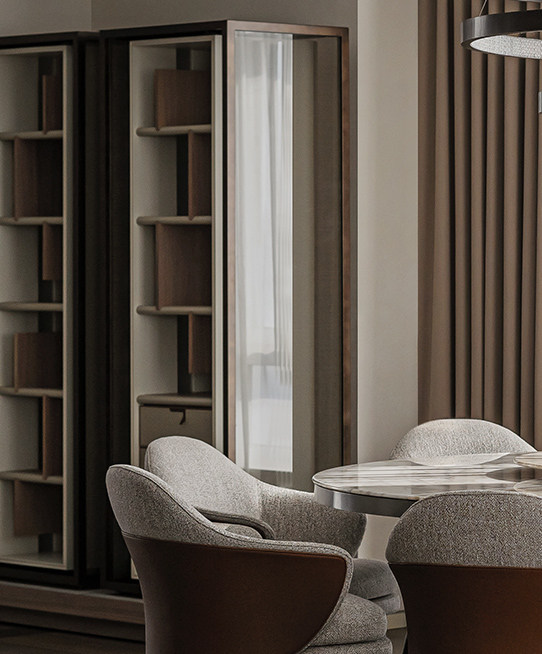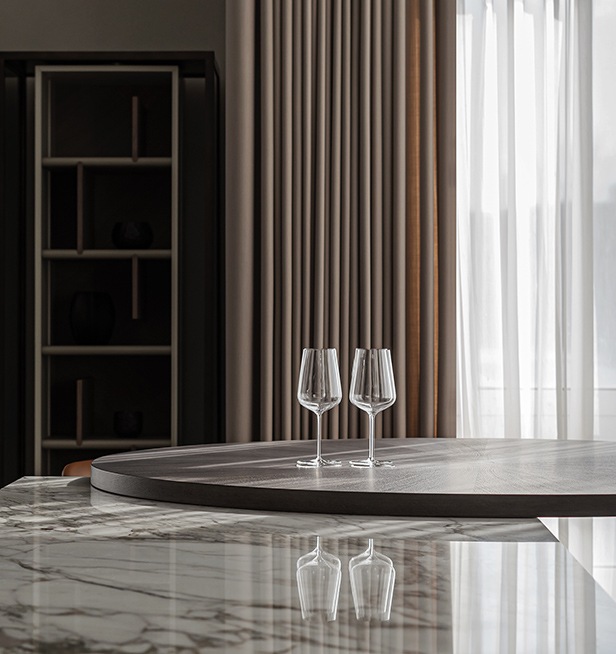 Kiev, 2022
Interiors Yodezeen Studio
An ambitious project in the centre of the city of Kiev, the flat designed by the architects and designers of YODEZEEN Studio is housed in one of the first skyscrapers developed in the Mariinsky complex area.
The space was developed taking into account the principles of harmonious combination of elements and textures in order to create a perfect optical balance, making maximum use of natural light to illuminate all the rooms. The extreme attention to detail and finishes binds together stone, wood and metal almost to the point of creating a single organism. Straight lines flowing gently into wavy lines, the absence of sharp angles emphasised by the choice of rounded furniture pieces characterise the 343 square metre space.

Among the partners involved in the project, the studio chose Giorgetti, selecting some of its products of excellence for the bedroom area. Protagonists of the bedroom: the HYPNOS double bed with Canaletto walnut headboard and removable quilted fabric upholstery, the essential and rigorous forms of the ADAM bench with leather upholstery, and the ARCHIBALD bedside table in solid Canaletto walnut with leather or leather upholstery.

The unmistakable Giorgetti style was also chosen for the living area with the TOWN multifunctional and modular unit, created by the skilful combination of precious materials and the possibility of composing the volumes vertically and horizontally as desired.

The palette of the entire flat is developed on calm nude tones, as conceived by the designers, in fact, the interiors should not be oversaturated with colour, but illuminated by the daylight that floods the flat thanks to the opening of large panoramic windows.