RAFFLES CITY APARTMENT Project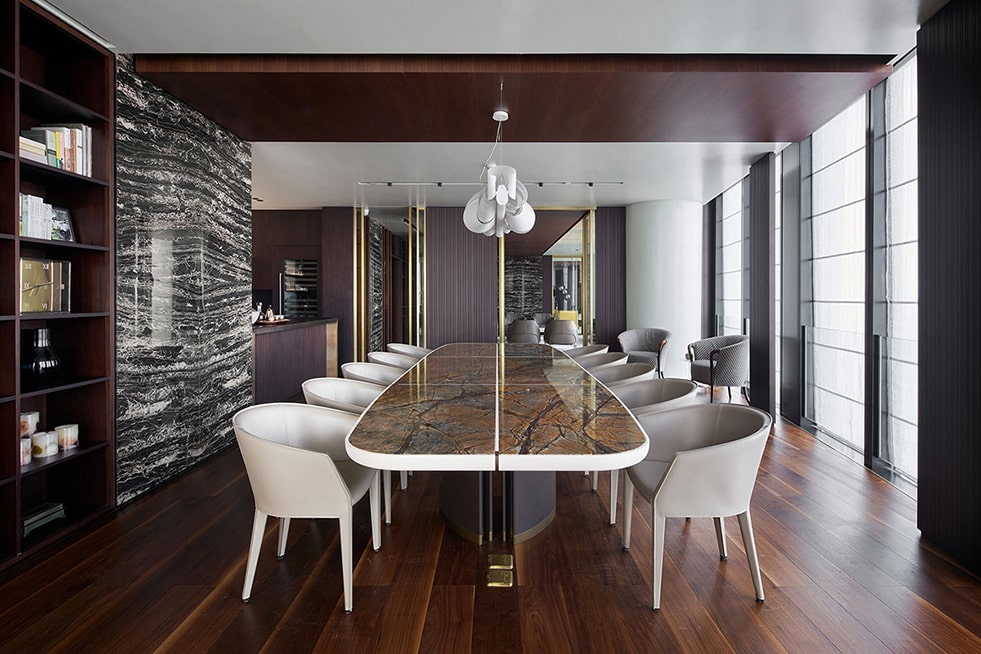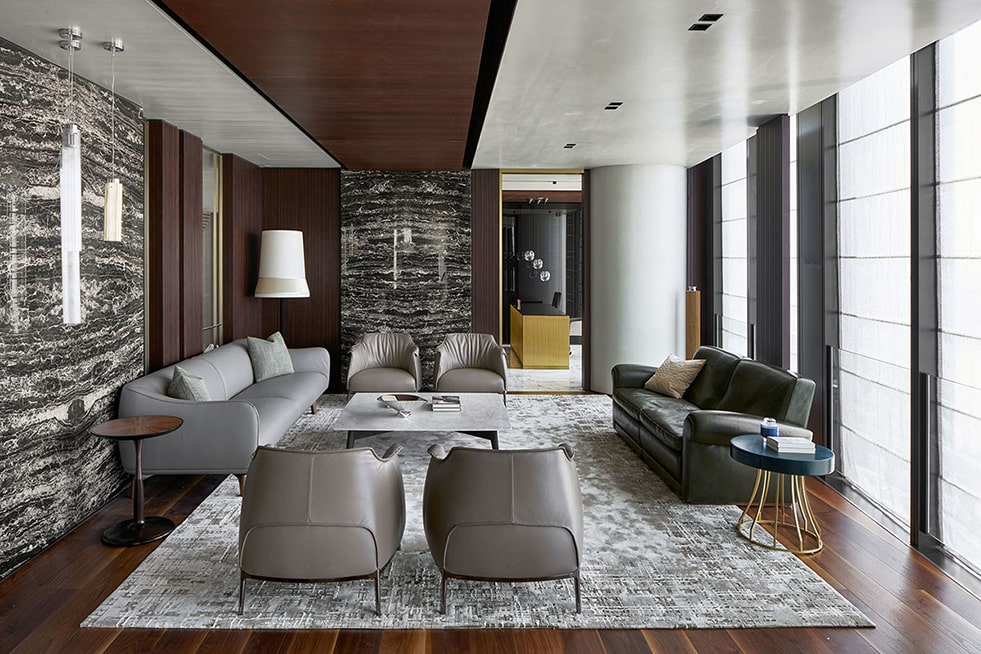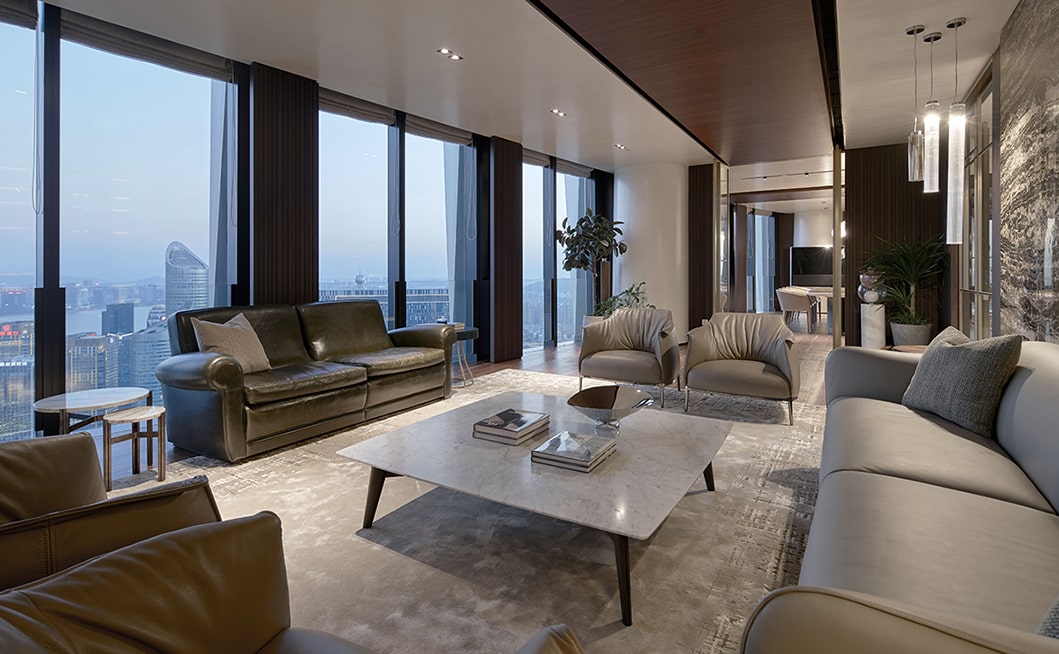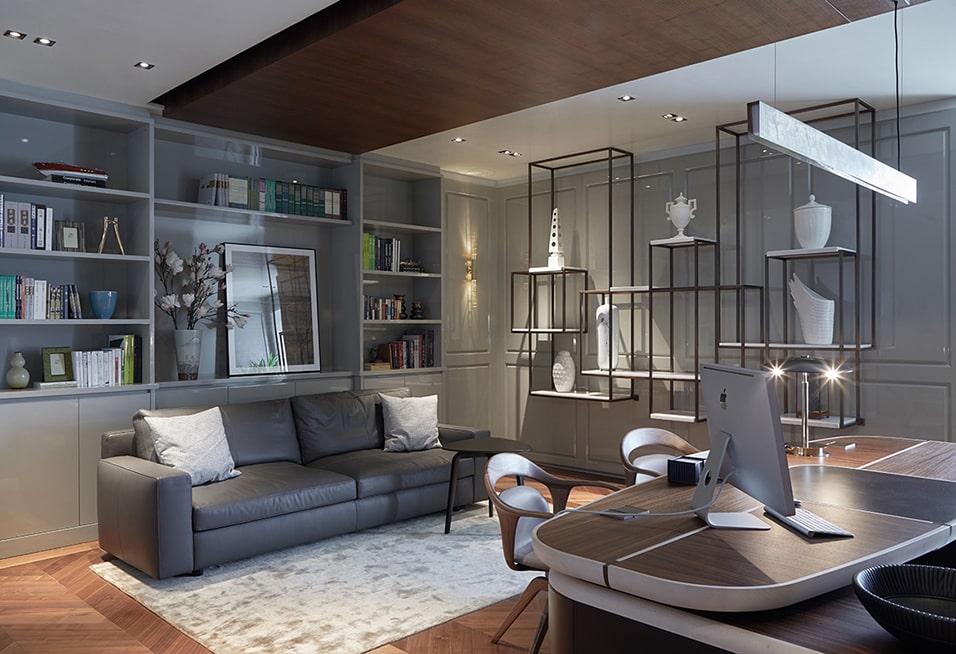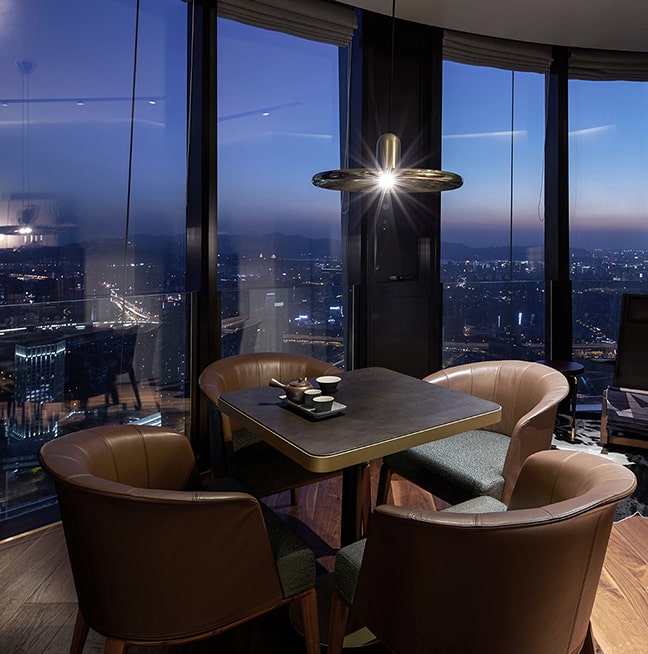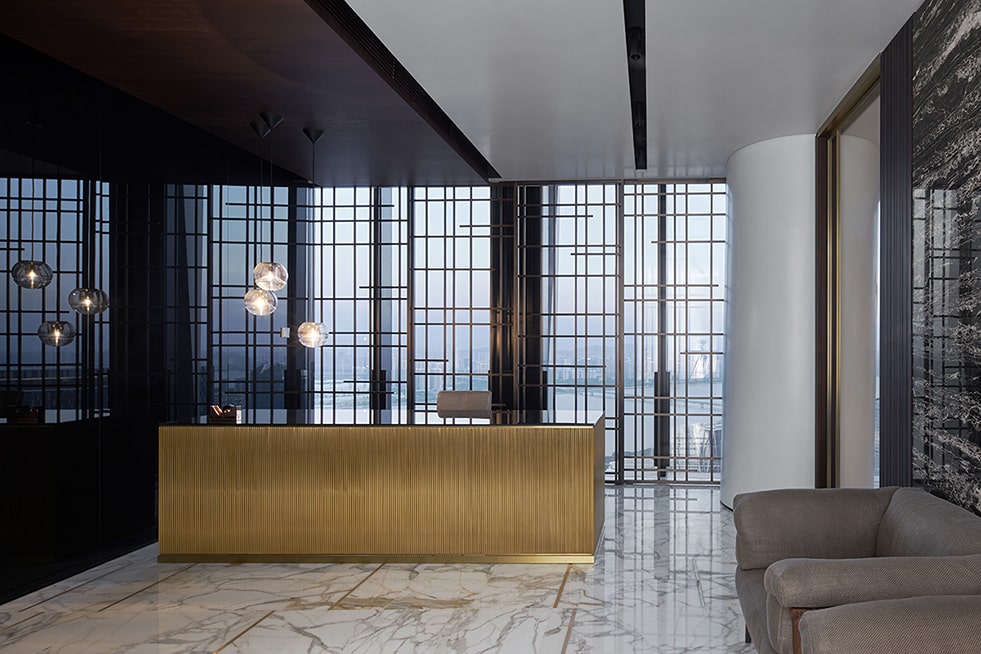 Hangzhou, 2018
Interiors C14 Group
Raffles City, located in Hangzhou in Qianjiang Town, in the heart of the business centre, is a highly sustainable space from the future, where everything interconnects: houses, hotels, services, sport and shopping are spread over two 60-floor towers overlooking the river Qiantang.
The Milan-based design studio Gruppo C14 designed the interior of a show apartment in which to receive clients on the 54th floor of one of the two towers.

A space of absolute prestige, where one can experience charm, elegance and culture: the backbone of the apartment, in fact, consists of a statement bookcase for visitors to peruse, which separates also the rooms.

Fine marble, large windows with brass edging, walnut: the luxury combines with warm hospitality in a space ready to meet any requirement.

A large dining room hosts the GORDON table with MARGOT chairs and the iconic PROGETTI armchairs.

The home office features the TYCOON writing desk together with the GENIUS armchair and NORAH chairs.

Another relaxation area, with a spectacular view of the city, houses the AURA armchairs.

A discreet elegance, enirely Made in Italy, but designed to satisfy Chinese taste.